Disney is releasing a whole lot of films this year, one of which will be in cinemas next week!
Presenting,
I am sure if you have somewhat of a childhood, you would have heard of Rapunzel, a classic written by Brothers Grimm.
"Rapunzel, Rapunzel, let down your hair"
Does that sound the least bit familiar to you?
The movie is somewhat similar to the classic, though with a twist. It follows the same plot of how the king and queen stole from a witch to restore the queen's health. In return, they have to surrender their child once born. The witch then locked up this child, named Rapunzel, in a tower. In the original story, the prince comes to her rescue (well somewhat). But in this Tangled tale, Rapunzel meets with a thief instead. And the story goes on about how she escapes the evil witch and heads back to her kingdom.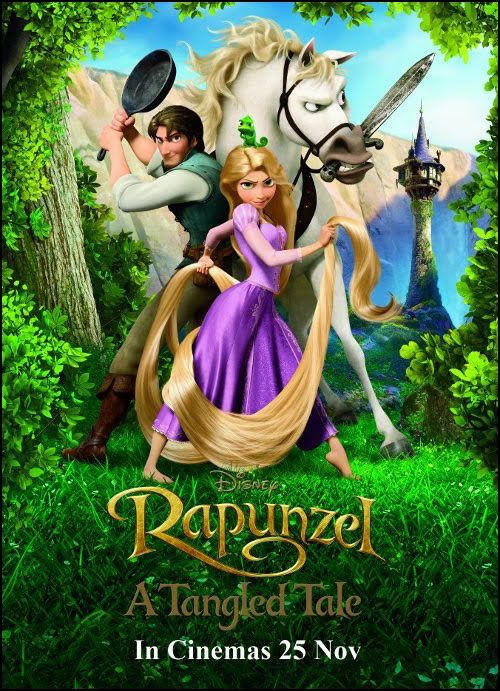 Did you know that Mandy Moore is the voice of Princess Rapunzel? Haven't heard about her in quite a bit, not in movies, not in music. I still remember her Walk To Remember movie which I loved and bawled like mad when I watched it.
Like Rapunzel, I always had long hair. If you look through all my photos, you will definitely never come across a picture of me in short hair. There was only once where I had short hair, and that was in Primary 4. A drastically big mistake - in which I will never ever ever make again.
Short hair just doesn't suit me; long hair is way more fun anyway!
Like for example, I can tie it into a bow...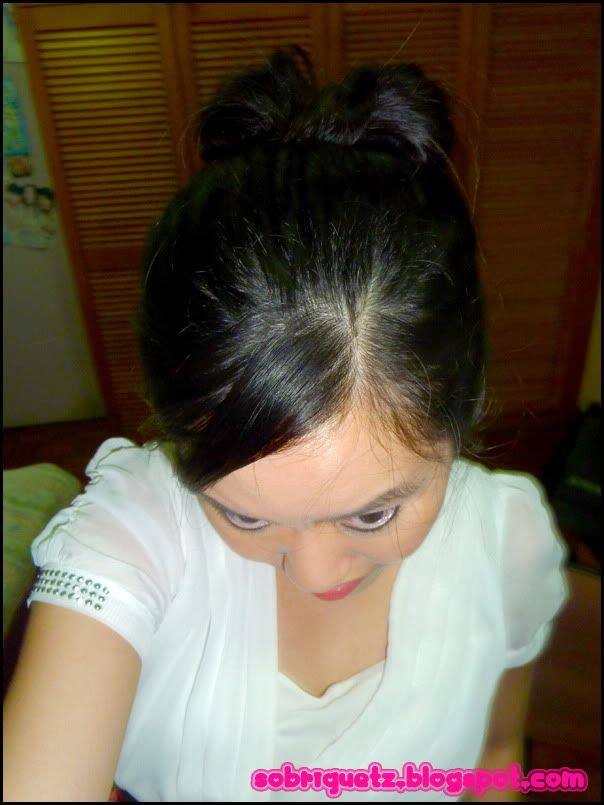 My first try. It is supposed to be like the ribbon hairdo that Lady Gaga had in Poker Face, but this is a massive failure. Probably need a hell lot more practice. I really like it though, it is cutsey :D
Other than bows, you can easily convert long hair into short hair. Well, you can do it the other way round too, but that will involve costly extensions or wigs!
I am not sure what I did. It was like around 12+mn when I took this picture, and I was abit woozy at that time. It turned out okay actually, not that bad!
And you know the scene where Rapunzel wraps up Flynn in her hair? I realised that I can do that too!
With long hair, you never know, you may just catch something in your hair! Well, hopefully it's not something nasty like bugs ._.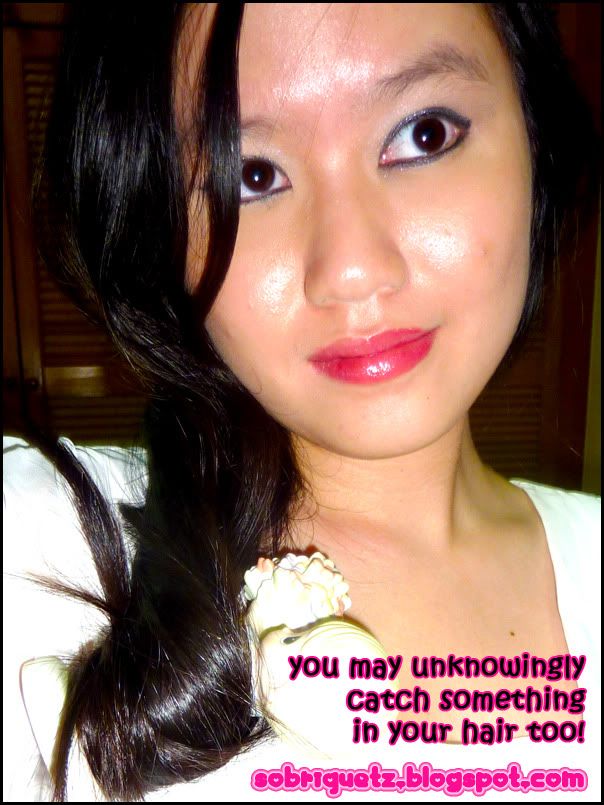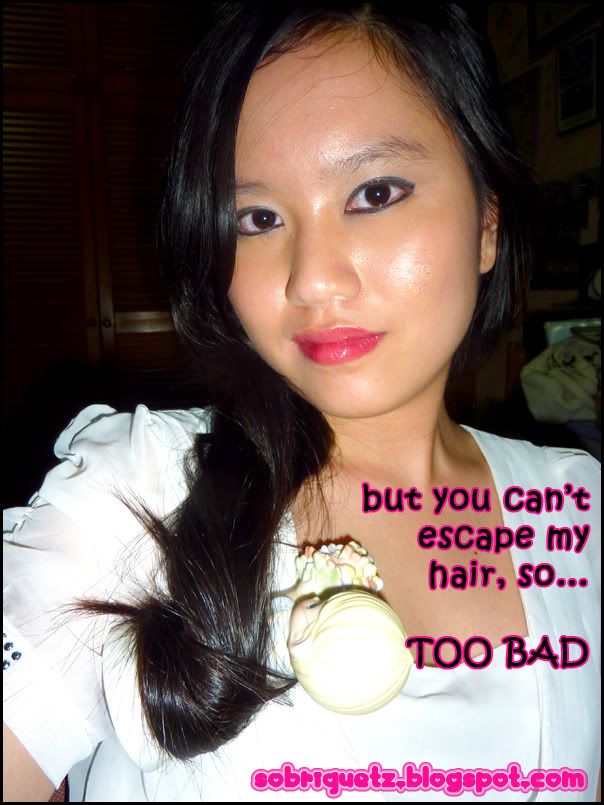 Woah, I feel pretty amazed with my own hair. That is a porcelain Precious Moments Figurine and it actually did not slip off my hair! I didn't hold on to it at all, but I did put abit of styling gel into my hair.
There is a lot of things that you can do with your hair, and there is a contest now where you can style your hair in anyway you want, upload your photo, and you win when you get the most Likes! Here are my three styles, what about you? Bring your hair to life now at
http://www.magicalhair.com.sg/
.