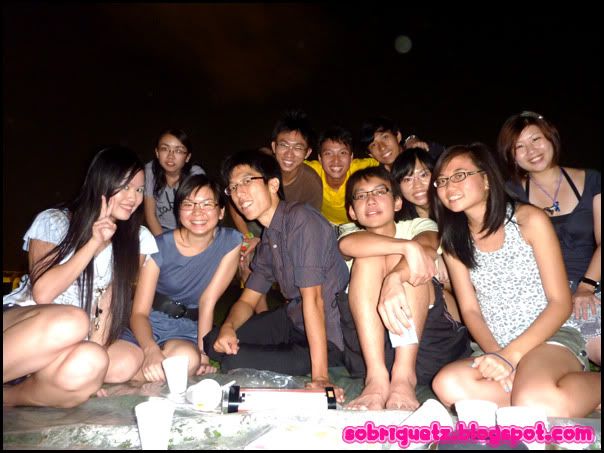 Yes, I know, it is already November, but I am blogging about MOONCAKE Festival which is ages ago! In fact, I didn't blog about CHINESE NEW YEAR this year where I went to RWS with my parents, because I was so busy. But, erms, that is really too long ago, and I'm not gonna backdate it anymore.
This year's Mooncake Festival was the first complete outing that we had ever since the inaugaral celebrations in 2008. Does the word 'inaugaral' makes it sound so official eh, it's as if I am holding some big event!
2008 Bishan Park: szewing and elyn were not around; didn't tell sw cos it was really impromptu and i thought it'd be far for her, elyn cos she was in Japan. At that time, xf joined us too.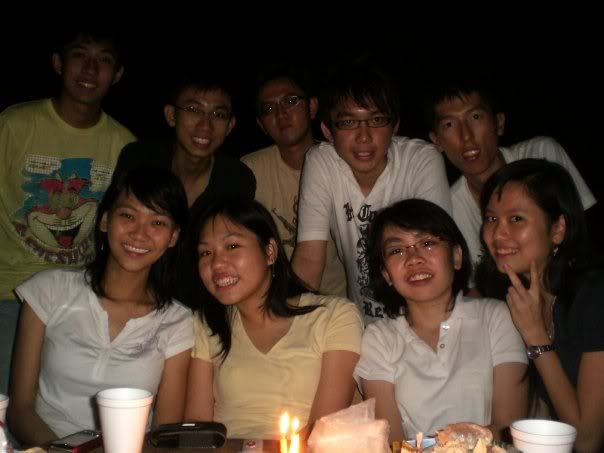 Photo that was taken by my now defunct old Casio camera
2009 Marina Barrage: jiejun and elyn were not around; jj was away for exchange programme in norway and elyn was still in Japan. mel and sarah joined us too, haha they kinda mistook that it will be a primary school outing i think...
But you notice that there are some constants every year. And actually in 2008, xt was also around, just that she left early and she wasn't rk's gf yet at that time :p
And now in 2010, jiejun and elyn are both back! Well, elyn is back temporariliy, but she will be back for good next year! And actually jj is the one who kinda started this, cos in 2008 she keep saying she wanna eat mooncake la. which resulted in this impromptu outing! I still remember zh specially went to buy Goodwood Park durian mooncake ;) super nice - and we all benefited from it (except gh who doesn't eat durian......)
Oh, and I was very 感动 when gh told me that ww asked him whether this year will have mooncake celebrations anot. Wah! at least he remembers, perhaps my #1 supporter! gh also don't remember or ask about it......*looks left and right* But yeah, I was really happy about that :)
Anyway, guess where this year's mooncake festival celebrations was held at?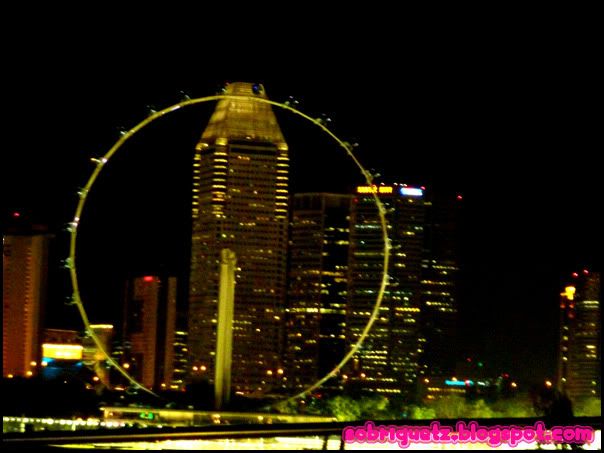 Yup, it was again at Marina Barrage! Because I couldn't think of anywhere else which is kinda accessible and has free/cheap parking. Marina Barrage - huge carpark + free parking = major plus points! And we usually car pool, or the lucky ones *cough*jj/sw*cough* got chauffeurs :p
Recalls teng2's line to jj:
"I remember that you are the one whose father sends her to school everyday" HAHAHAHA!
This year, didn't buy any durian mooncakes too. Well, not specifically durian. In 2008 there was Goodwood Park, in 2009 there was Emicakes, this time... erm, recession, just buy from Seasons, which is from Malaysia I think. It was available at the Takashimaya Mooncake Festival sale at the basement atrium. Okay, it's not really a sale... but there were alot of different mooncakes there, easy for me to compare taste/price.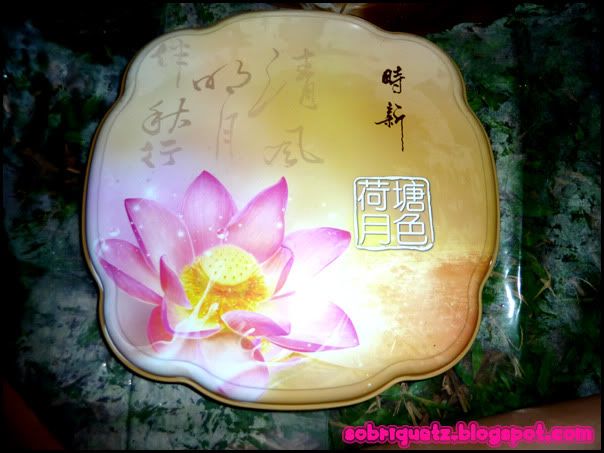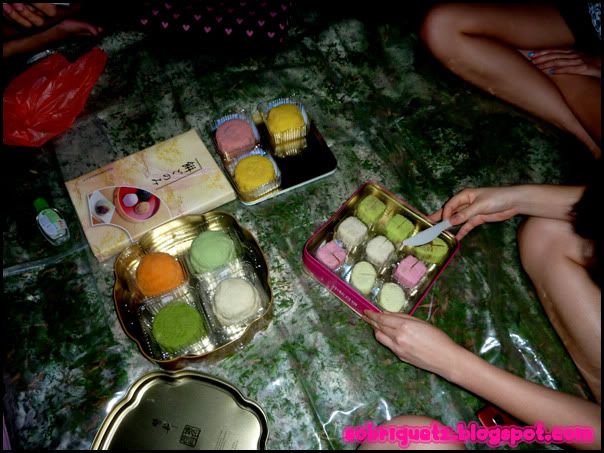 I think it was not bad, considering the price. We bought one durian to try, but of course it is not comparable to Emicakes and Goodwood Park. It would have been shocking if it was comparable! Especially when the Goodwood Park one is super renowed as perhaps the "best durian mooncake in singapore". Well, that is what I gathered from many forums.
After that, we played Taboo. I wanted to change to Pictionary, but jj say she dun wanna draw, wanna play Taboo. So okay lor.... i thought change game better mah, every year same game, later sian you know. But okay, Taboo turned out hilarious. jj and I should totally be in the same team! she keep referring to me when she was describing the word, and I totally get it la!
We would have trashed everyoneeeeeeeeeee!
But the key highlight was this word which I had to describe to my team:
Tracy: when I go travelling, I like to bring ___________ underwear?

JJ: SEXY UNDERWEAR!!!!
*tracy fainted from laughter, goes totally red*
The answer was "disposable" btw, which gh guessed correctly. He should know, actually, he better know! We travelled for 6 months together last year during exchange programme! No reason why he shouldn't get this correct.
Overall it is a fun outing! and since elyn was around, I should have brought LANTERNS TOO! after last year, everyone was v against lanterns leh :( cos last year I force them to bring... haiz :( only elyn likes lanterns :((((
Sw left early because her chauffeur/brother came early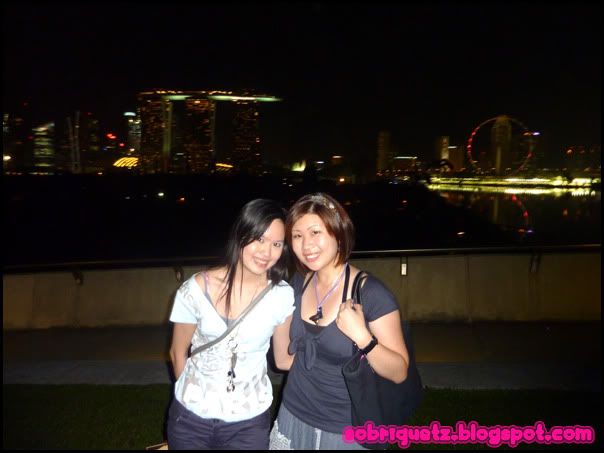 Yay! First time elyn was with us! :)
See you all again for next years Mooncake Festival!
and
IF
I manage to get some well-paying job, next year's Mooncake Festival celebrations will be at...
.
.
.
.
.
.
.
.
.
.

Marina Bay Sands ;)
so you all better hope I strike big bucks! :D