Mentholatum, does this ring a bell? It should if you have been following my blog. This company is also responsible for the
Acnes Medicated Skincare
range and
Hada Labo products
, which I blogged about previously. Other than being the #1 medicated skincare range in Japan, did you know that Metholatum lipcare is also the
#1 best selling lipbalm brand in Japan
?
Have you heard of Metholatum lipcare before? No? Think again... because LipIce is under their portfolio of lipbalms! Now I'm sure that you have heard of LipIce right?
But I'm not here to talk about LipIce. Mentholatum has introduced 2 new lipcare ranges: Mentholatum
Mogitate Kajitsu and Mentholatum Deep Moist range.
Mentholatum Mogitate Kajitsu


This lipcare range was launched in Singapore in July 2010. "Mogitate means Fresh and Kajitsu means Fruits. And this all-natural product is literally just that - fresh fruits on your lips, to keep them all soft, moisturised and kissable. *winks*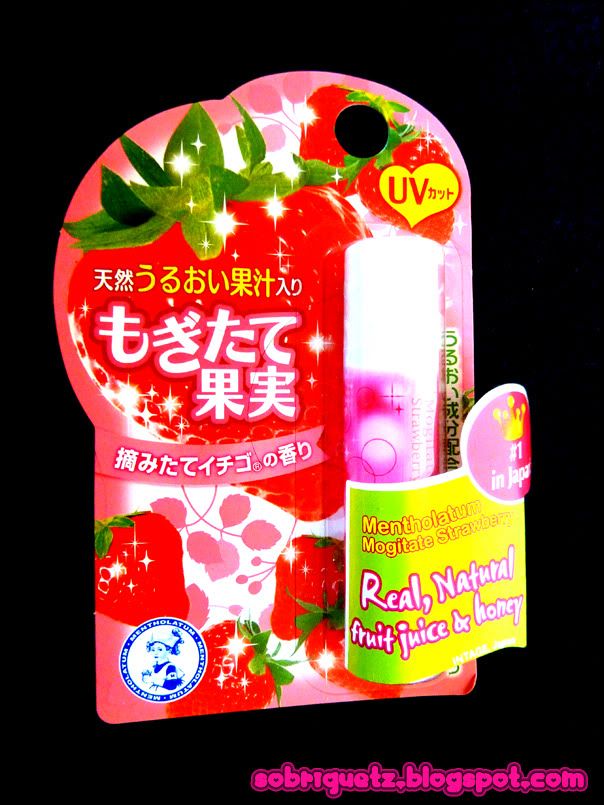 Mogitate Strawberry - made with real natural strawberry juice and honey
Mogitate Lemon & Lime - made with real natural lemon & lime juice & honey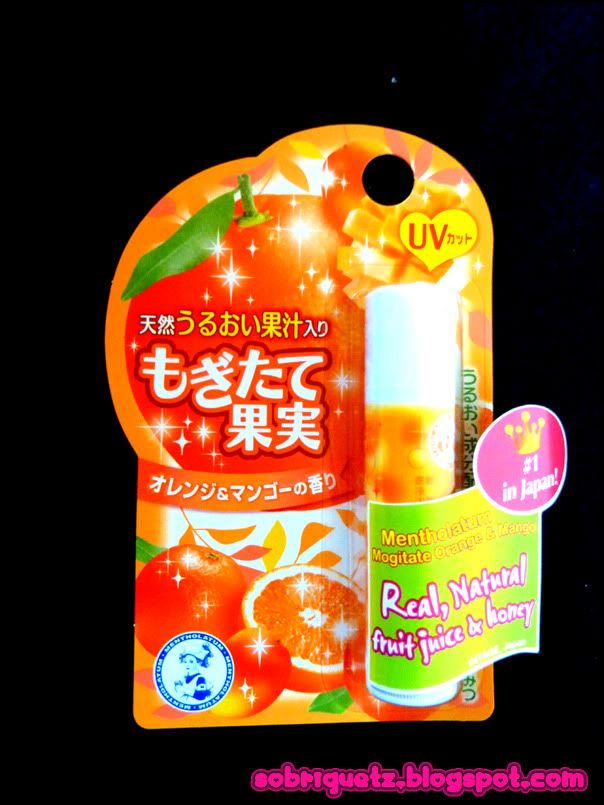 Mogitate Orange & Mango - made with real natural orange & mango juice & honey
Other than these 3 fruit mixes, there are also Grape & Berry and White Peach. All Mogitate Kajitsu contains essential minerals and vitamins:
Honey: heals and renews the lips
Squalane: helps reduce wrinkles caused by aging and sun damage
Grape seed oil: helps repair skin
Vitamin A&E: antioxidants that slow lips from aging
All these elements combined together to form a a great product! Ever since its introduction in Japan in 2003, it has grown in terms of popularity and become the #1 bestselling lipbalm brand in Japan from 2006 to 2009!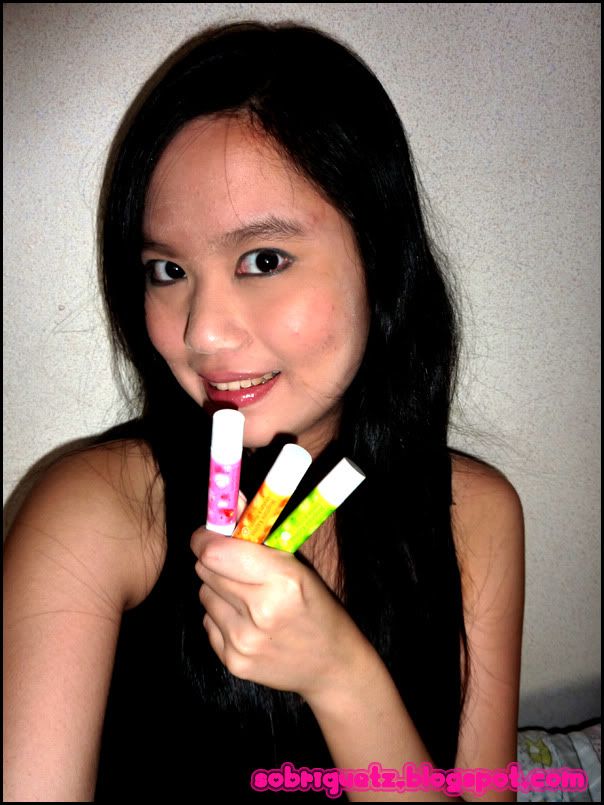 I began using the lipbalms 1 week back, alternating between the 3 lipbalms. It does not have a sticky feeling, and feels really soft on the lips. It applies a really thin layer on the lips. I feel that it is somewhat too thin though, so I will apply a few layers (hmm, maybe it is because I just like the flavour...)
Guess my favourite flavour?
.
.
.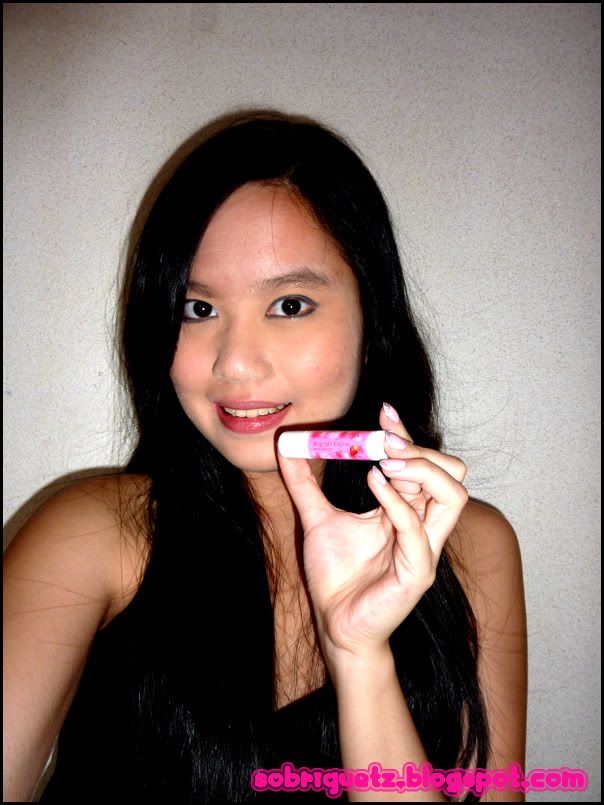 Mogitate Strawberry!
It was quite difficult to decide which one is exactly my favourite, I like the other 2 too! But I guess I'm the boring sort, like the normal type of flavours. Oops.
Metholatum Deep Moist
Other than the more fun flavours of Mogitate Kajitsu, Metholatum also has a Deep Moist range. And it is really moisturising! It is probably more suited for those who really have very dry lips. I have it once in awhile, usually when I take too much spicy stuff, or when I ate too much MSG or salty food. Then my lips will be super dry and start peeling. Normally I will use Vaseline Lip Therapy which usually works after a few days.
Menthol & Non-Menthol

However, I haven been having any dry lips these days, so I can really test how effective is the deep moist. I will update again after I try it on really dry lips! The non-menthol one is fine, applies a thin layer. In fact, it is so thin that I wonder whether it will really help to cure those cracked lips...hmm. I await to try it! But I am definitely not digging the menthol lipbalm. Imagine putting Vicks Vapour thingie on your lips... eeww. It smells bad and is kind of stinging too! Then again, perhaps it works.
Mentholatum Deep Moist range consists of the following elements which gives it its moisturising feature:
Hyaluronic Acid, Shea Butter, Jojoba Oil. Jojoba oil should be quite familiar to many, it's widely known as a moisturising agent. I used that awhile when I was overseas, where the climate was really really dry!
There is another physical feature about the Deep Moist range which is worth noting: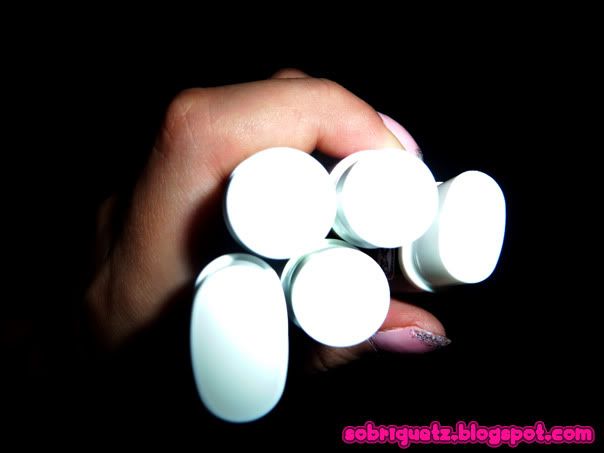 3 Mogitate Kajitsu and 2 Deep Moisture lipbalm
As you can see, the shape of the Deep Moisture lipbalms are oval, unlike the circular Mogitate Kajitsu one. It is oval because it can easily fit into the corners of our mouth. I think this is really innovative, as it helps you apply the lipbalm to all corners of your lips easily!
Overall, I am pretty pleased with the new Mentholatum lipcare range. Go get it at Watsons, it is only $5.90 per tube! And I believe it can be used for a very long time - I'll tell you when I finally manage to finish 1 tube!