If I haven't screamed at you about it yet,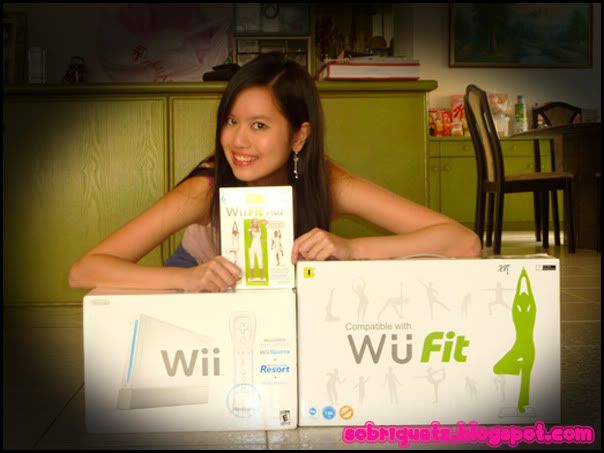 I WON A NINTENDO WII!! :):))))))) *BIG GRINS*

all thanks to Nuffnang and Power Over Cervical Cancer (POCC) movement! At times like this, I really love Nuffnang! Hahaha, just kidding. I always love Nuffnang. Me loyal one lor, do you see me signing up with some other blog advertising company? *ahem* Erm, Google Adsense not counted.
I won
third prize
due to my
blog entry on POCC
. First prize was iPad, second prize was the Samsung dual screen camera. Yeah, I know my entry is quite lame, but you do get the message right? That's the important thing. Get vaccinated now, best before you have sex! Why not fork out $$ to prevent a potentially life-threatening illness?
I've always wanted a nintendo wii, or any type of games for that matter. I never had stuff like gameboys, playstations, psp, xbox, etc. before! In fact, most of the games I have at home are the more intelligent ones, like Scrabble. a more fun sort of game GAME was non-existent in my house, unless you consider Jenga to be one.
Until now! :)
My prize included:
- Wii console set
- Wii Fit board
- Wii Fit Plus Game
If you look at the Wii fit board picture, you will notice that it is not exactly named Wii Fit. According to gh, it is a third party board or something. Okay la, as long as it works! :) It was super duper heavy! Even though gh came to Nuffnang office with me to collect it, but I carried it home. Good thing I have direct bus home! But from the bus stop back to my house, OMG. I was wishing that I had wings and I could fly to my house!
I love opening presents!
Maybe I'm just noob or something, but I didn't know that the wii console included Wii sports and Wii Sports Resort too! Majorly happy la, omg! Just that I need to buy more remote controls! Especially when my cousins come, so they can play too! And I'm going to buy Raving Rabbits and Mario Kart too, and lots more!

Oops, so much money is gonna be spent on this!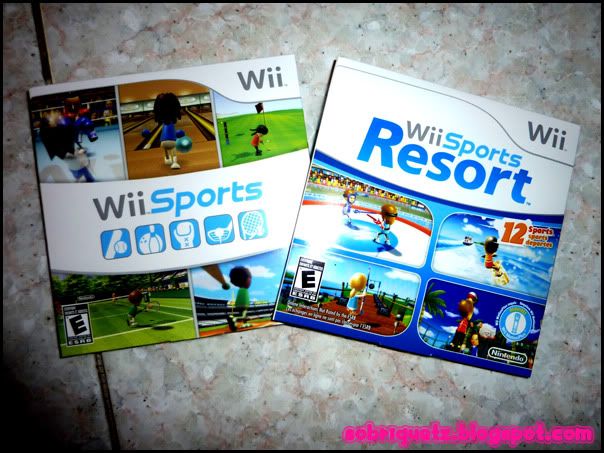 I was quite curious as to how much it was worth. I've never gotten a wii because it was too expensive, and also because mummy will never allow me to spend such money. And, mystery solved on looking at the warranty receipt...
Woah! Not bad ar! I know it seems pathetic as compared to what other bloggers have won or are sponsored with. But oh well, as long as I'm happy with what I got! :) It is also the highest worth prize that I've gotten from Nuffnang so far. Aside from the many movie tickets, I've also won:
- A pair of tickets to
M1 Singapore Fringe
(but I didn't go because I didn't receive their email earlier la!)
Yes I know, not comparable to other bloggers, but whatever. I happy with my wins can le :)
Anyway, do support the POCC campaign! Spread the word to your loved ones as well! The simple act of spreading the word may serve to potentially save a life!
Power Over Cervical Cancer is a campaign that aims to make Singapore the country with the lowest incidence of Cervical Cancer and they need your help to spread the word.
Pledge your support for this cause and protect those you care about by telling them about Cervical Cancer. Together, we have POWER Over Cervical Cancer. Click the button below to begin!