On 21st August, some members of Nuffnang Glitterati+ headed down to Wala Wala for the NEA Litter Muncher event at Holland Village. Me is obviously not liking the group picture above because i can't be seen :( haiyohhh... but never mind la
I went to school to study before that, hence I missed out on the Kotext WOW party. From what I see, it doesn't seem that wow, to be honest. I don't really care if there are colour or pictures on my pad or whether it is pretty. Who is gonna see there anyway? I don't recall having eyes located right down there, nor am I gonna let anyone see that disgusting blood stained state. I can't believe that market research would have shown that females want colourful pads.
Sorry NEA, digressing a little...
So anyway, I was too early. around 50 mins early, and I spent my time finding parking lot. Spinned around the Holland V parking lot for AGES, before deciding to park at the multi-storey instead. It has been probably 1+ year since I've entered a multi-storey carpark. Turned a million rounds up and finally found a lot, and was still too early.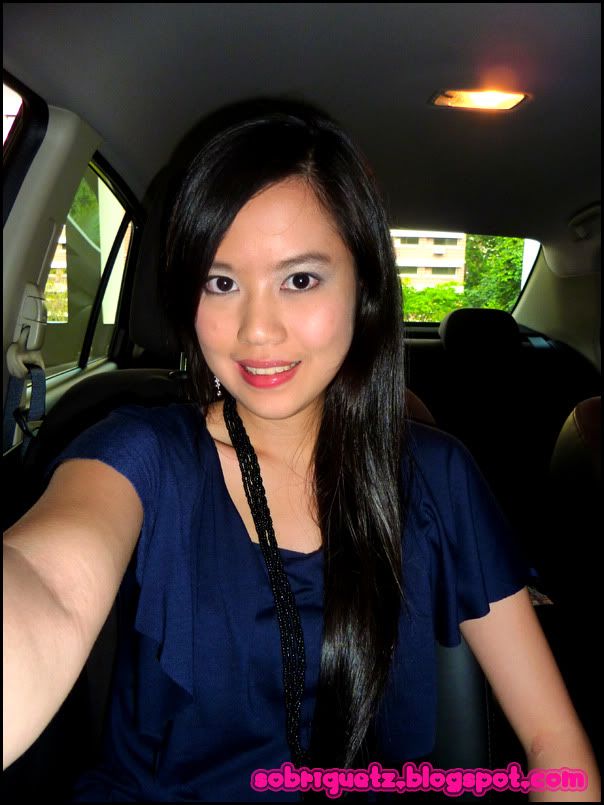 *camwhores in the car*
Photoshopped abit of me here. I don't usually photoshop myself except for the lightning, because it is super tedious and people like Xiaxue is amazing to do that for ALL photos. I cannot be bothered that much, except that I like this picture :) If you see the original pictures on
my facebook
, you will notice that it looks pale there. I like it VIBRANT, but I think my flash is too strong at times.
Raine called me and I finally made my way down to Wala Wala, only to be greeted by the Litter Munchers!


Actually, technically this was the wrong Litter Muncher to take photo with for the event - to get a free drink at Wala Wala. Should have taken with this Litter Muncher instead: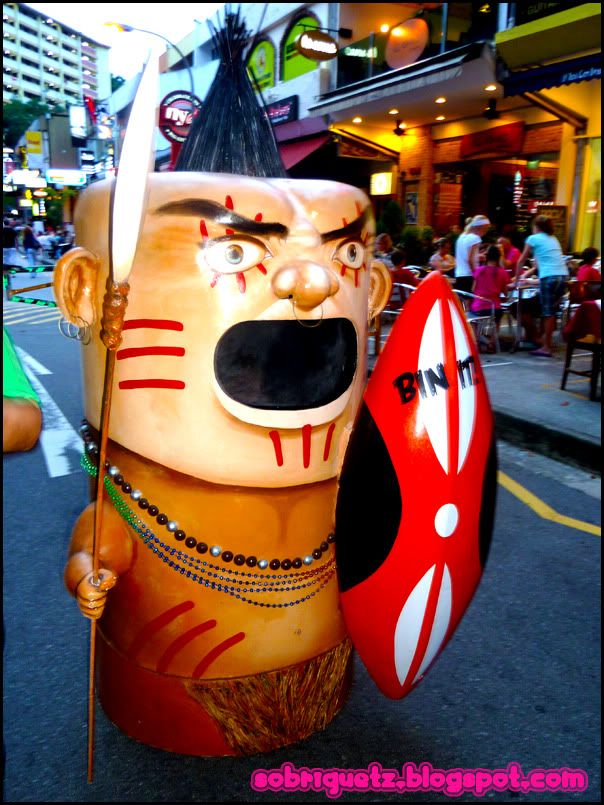 There was a real person inside! Poor thing had to squat down for some time when taking the group photo with us! and I think the dustbin suit is really heavy, because he had 2 chaperons everywhere he went... or is it because he couldn't see? I naturally assume that it is a 'he'. It'll be amazing if it was a 'she'.
So we got our free drink card and headed to Walas - all 12 of us! I was slightly disappointed to say the least, I expected it to be a bigger event. But people did not seem to know what was going on. Of course there was attention drawn - a huge red indian dustbin walking around, if attention was nor drawn, everyone must be blind... Though there was a small poster indicating what this is about, but I feel that there lacked some music and emcees! Was it because of budget constraints or lack of planning? And I thought that there will be the introductions for the Design a Litter Muncher contest, or did I infer wrongly from the briefing?
I just wish there was more to write about. I do feel strongly against littering as you can see from
my previous post
. But oh well, hopefully you all got it that, LITTERING IS BAD!
From then on, it became kinda like a Glitterati+ outing. We ordered our drinks, 1-for-1 if you ordered housepour spirits or beer. I ordered mocktail so I was only entitled to 1, no 1-for-1. Ying Zi asked me whether I was drinking mocktail because I was underage. Hahahaha, thanks Ying Zi, you really made my night, I didn't know I look young eh ;) But no la... I don't take alcohol because I'm allergic to it.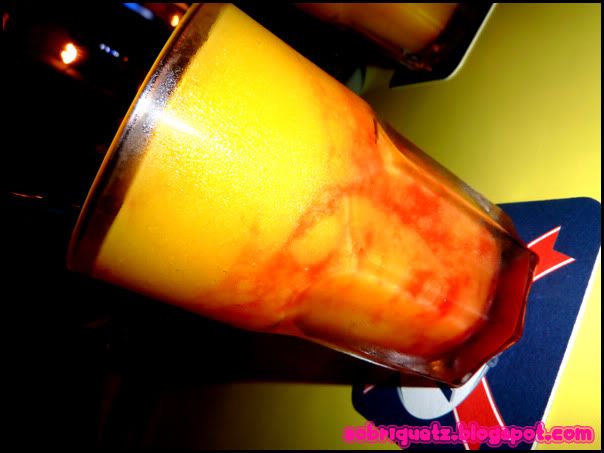 Mango Crush mocktail - not nice
Picture with Stephen who also ordered Mango Crush mocktail
New friend: Venessa, who's 18 this year - told you being above 21 is considered as old already la in NN! Stephen older than me though, hahaha, I hope I'm in the median.


Me and Venessa - I look super sweaty here, and YES, it was quite hot!

Raine ordered some food for us too, on NN's account la, haha, so nice of her! :) I think the best food was the fries though - easy to eat! Plus it was right in front of me and stephen, so we just keep eating.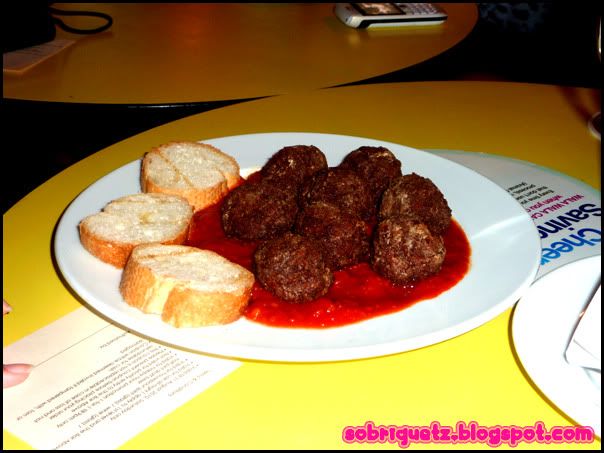 beef meetballs, which looks unappealing as compared to Ikea's swedish meatballs - not that i eat beef at all

One thing great about going out with bloggers is that they are always phototaking. So I don't have to be paiseh that I need others to wait for me while I take photo of the food. And they are always up for taking photos, like group photos, me like! :)

At around 8.30pm, most of us left. I gave william, hongpeng, and stephen a lift to AMK. Stephen was visibly afraid in my car, although I've no idea what he is so scared about. My driving that day was quite smooth what! Nothing sudden, except when thatstupid motorbike cut in suddenly. Because william was taking photo in the car I think, then Stephen was so scared that I'll turn over and take photo too (there wasn't a traffic light). Hahaha, CHILL MAN! I'm not so easily distracted - unless I'm lost.

Ended up having dinner there (yes, I didn't eat dinner, except for the finger food at wala!) I had my stingrayyyyy! Actually we took a photo at S11 too, hmm, I think it was hp's camera, not sure.

Overall, it was nice to meet up with the bloggers. I havent attended G+ outings in a long time because it always clash with my schedule la!