on July 4th, we headed to xt's place at Seletar area for her surprise birthday party in which rk organised. Me is so jealoussss! Kept telling gh about it, and how rk made everyone film videos for her too. Video filming was quite a pain for me and penguin, because we had no idea what to say!
Everything was already done when we arrived, just that her jc classmates wanted to put some candles on the floor. Initially they wanted to line it as a path... wah, machiam WEDDING eh. But I think that it is really dangerous to put it on the floor! After it was extinguished, people tripped over it quite a number of times!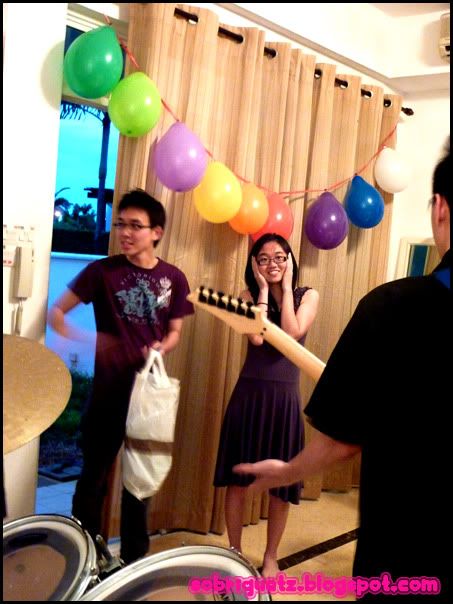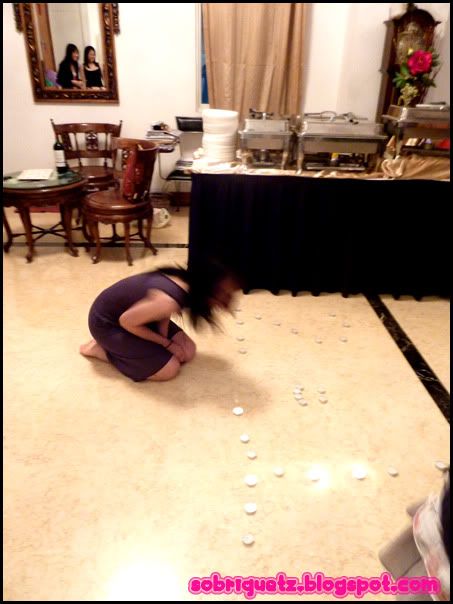 so xt came in, and it.... wasn't that big a surprise :( because there were people who were walking in at that time too. ah well, it was an ALMOST surprise then! Thereafter, we were obviously in different groups, like the imperial pple, the rj gang, and... us. me, sw, gh. zh didn't come because of school. So it was quite pathetic, the 3 of us there, but overall it was okay. Rk came to talk to us, daryl (xt's bro) talked abit to us as well.
After that it was the watching of videos and some lame game. Haha, not very funny to me, but oh wells. We left at around 9+pm because sw's bro came to fetch her, and gh and I decided to go for some dessert. And we realised that Ice Rock at Thomson Road has closed! :( So we had prata at The Roti Prata House instead, with disgusting milo dinosaur! The milo dinosaur at amk kbox is so much better!
Anyway, here is the full-length video that zh and I filmed. I sound so bimbotic, and I keep laughing at myself when I watch the video!