We were really too early, and stoned around, or rather STOOD around. so tiring, me wanna lie down on my bed! :(
The graduation was telecasted on tvs, for poor us without tickets (each student only had 2 tix anyway)
Mother NUS lion , and her many lions or rather, cubs. Don't know why there are bears, uglier and more expensive!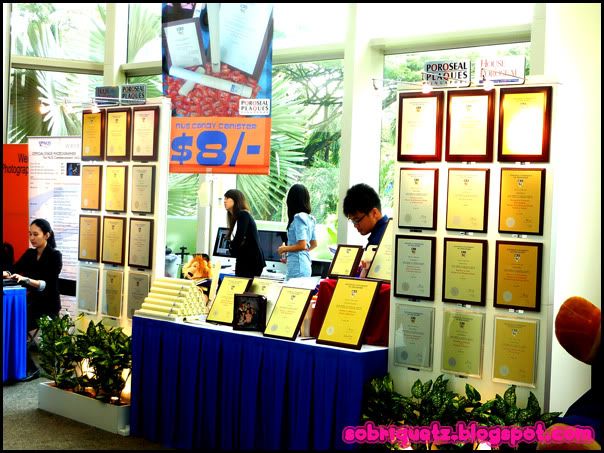 I want the gold plated wooden one! looks more expensive than the glass one, though less modern...
eek, NUS lion zao geng! I was not so wu liao to take this though - gh took it!
etc.
If you have some NUS graduation gift that you want to sell, please ask me. High possibility that I'll buy it. I mean, it's not everyday that one graduates right? One only graduates this ONE TIME. It marks a new start to your life - working life! I want all the memories of school that I can get!
We also took photos with the enormous lion. Good practise for next year, when we really graduate!
And after long last, the graduates were finally released from UCC! Okay, loads of pictures coming up, slowly scroll through them! :)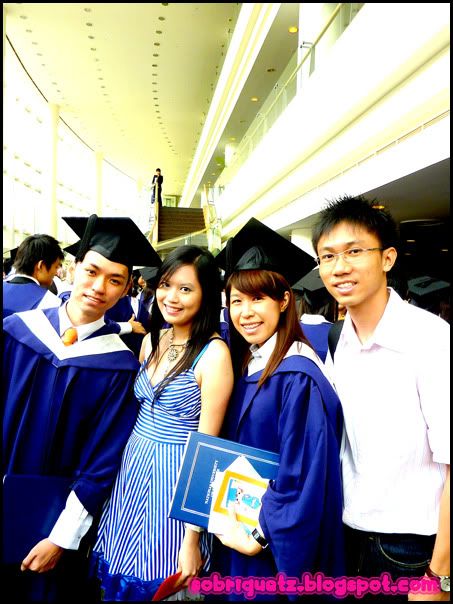 With Vineson & Huiyan - two pple who chiong out the fastest!
And this is a pose/picture that I will not take next year...
Okay, more photos!