we finally went for overnight kbox session again! The last time that we had one was
3 years ago in 2007
! but we always fondly remember it because it was just so fun!
In fact, it is always fun/lame whenever we have our outings :)
the only thing different this time was... we didn't take any group photos la! sadness! :( I was too tired anyway. Past midnight, my energy level was already low! Am I getting old? I can't seem to stay awake all night anymore! Sadness, maybe next time we need to convert back to chalet again. Haha, so that we have a place to sleep, and perhaps more time with each other! :)
Kbox has changed its system too. It is super difficult to find 张韶涵. Crazy difficult I must add. She is not under the 偶像歌手, and the other Female Singers are not arranged in alphabetical order as well! No idea who they arranged it but...
I WANT THE OLD SYSTEM BACK!!!
But after scrolling for super long, we finally managed to find her. Even the photograph was an old photo of her! And you know who is in 偶像歌手? Fann Wong. like, WTH?!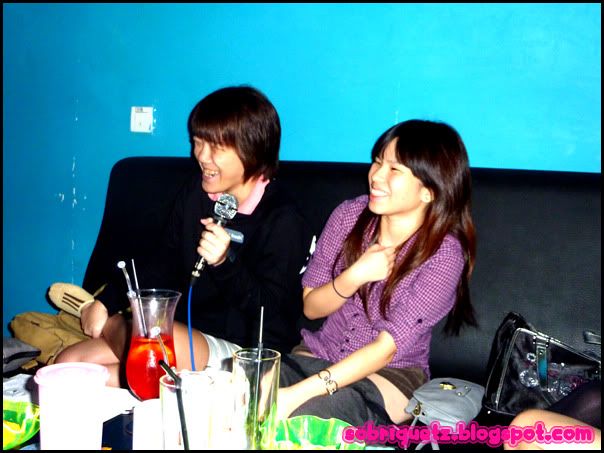 It was also really cold at Kbox, cold till the point where my fingers and toes were NUMB. I was never so cold, even in Sweden! Okay, perhaps not so exaggerated, but it was TOO COLD! Good thing Chinghong brought 2 sweaters, because Silin was super unprepared! Haha, I mosiaced off some parts of the photo, don't want her to zaogeng!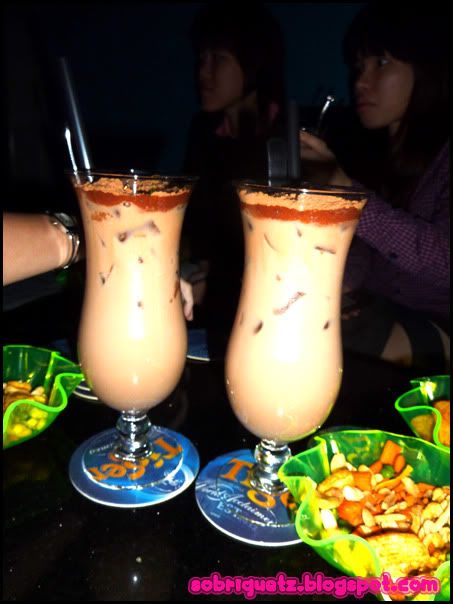 Milo Dinosaur seems to be the best drink to order in Kbox. Usually I always order Honey Lemon Hot, and I'll only get a small cup. Shuyan ordered Shirley Temple and got a small glass. But Chinghong got a HUGE milo dinosaur!! So during our 2nd order, shuyan and I immediately ordered milo dinosaur! we were so jealous of her big cup laaaaa!
after kbox, we went downstairs to macs to rot around at about 3+am. We were all pretty stoned and tired actually.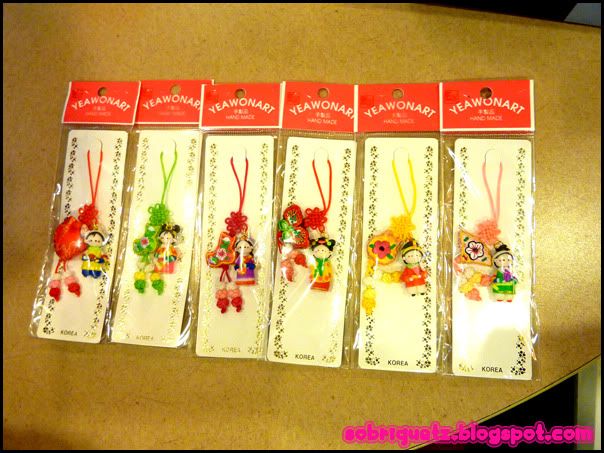 sujun gave this to all of us from korea! our perc dolls! Guess which colour is mine? Yup, it's of course the PINK ONE! There were quite a number of people at macs because of the Spain vs Paraguay match going on. Soon, we were able to tell what the claps, sighs and OH! means. of course there was also the self-explanatory GOALLLL!!!! Everyone seemed to be supporting Spain and will always clap when they save the ball. Well, I wish Paraguay had won, then Germany will probably be in the finals already :( saddening!
At around 5am, I fell asleep at macs. and so did many of us. we were just so tired! and at around 5.45am, we left macs, I didn't even eat breakfast because I was too lazy to open my mouth! Stoned around at my bus stop for some time before I finally got home!
...and zonk out