After
lunch
, we headed back to the Private rooms and continued with our discussion. We were given about 1.5hours more to complete our presentation. Thereafter, groups started presenting.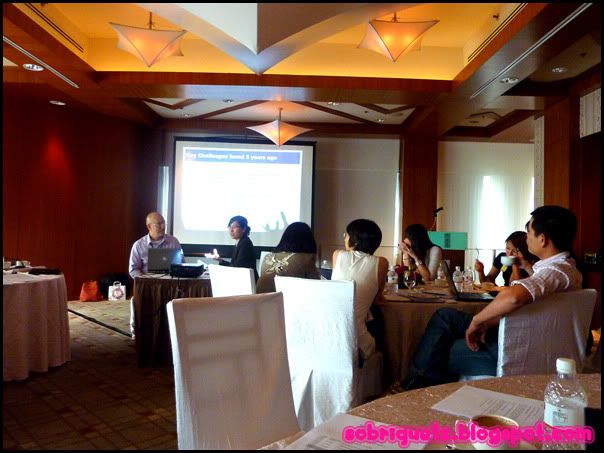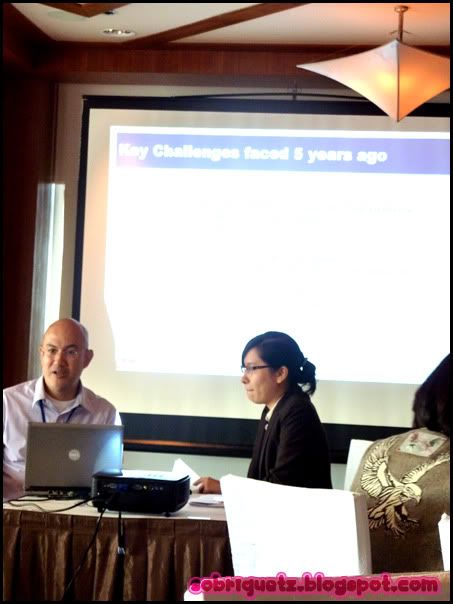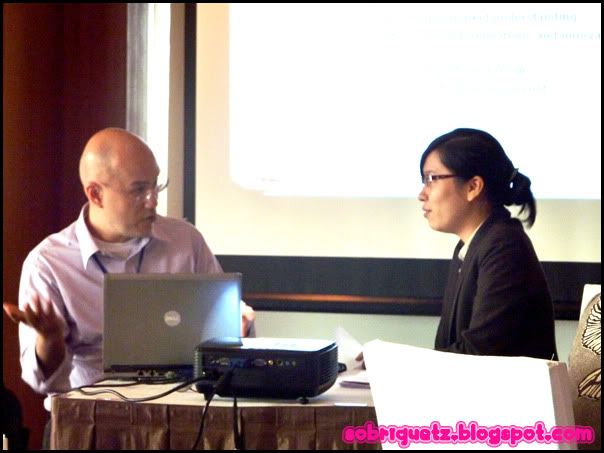 This group tried to make it funny, newspresenter style
Each team was actually allocated 10 minutes to present and 10 minutes for Q&A. This reminded me of school presentations, though usually, presentation time is 20 minutes. However, the big bosses kept interrupting mid-presentation to ask questions. So it was more like a discussion instead of a formal presentation. It was honestly not a good idea to turn it into such a discussion. Sometimes questions raised were going to be brought up at a later part of the powerpoint. I feel that it is always better to finish listening first, jot down notes while listening, and thereafter ask questions. But well, that is not their style.
Hence, with this sort of discussion-styled presentations, each presentation dragged to about 1 to 1.5 hours long! Massive overrun yet again! So coffee/tea/toilet breaks were cut (though we still could go out any time for those). Only 2 teams got to present on Day 1, while the other 2 teams (including my team) presented on Day 2 morning.
It was quite funny to observe other employees. As they were permanent staff, they had to be engrossed in the presentations. I caught one of them dozing off, and many of them with tired/bored looks on their faces. I was also really zoned out too, but I tried to keep myself entertained by doing such stuff.
After the 2 teams finished presenting, we were told to meet at the lobby in half an hour, where we will be heading to the Singapore Flyer!