After the
long discussion
, we were told to go for our 1hr lunch at
Cafe Swiss
, located at Level 2 Swissotel. Sad, why was lunch only 1hr! It was a buffet lunch!! :( Usually I like to eat buffets from the start, till the end. But 1hr was really too rushed. Like, are we in office now? Even if there were no fun and games, lunch time could be used for employees to mingle around!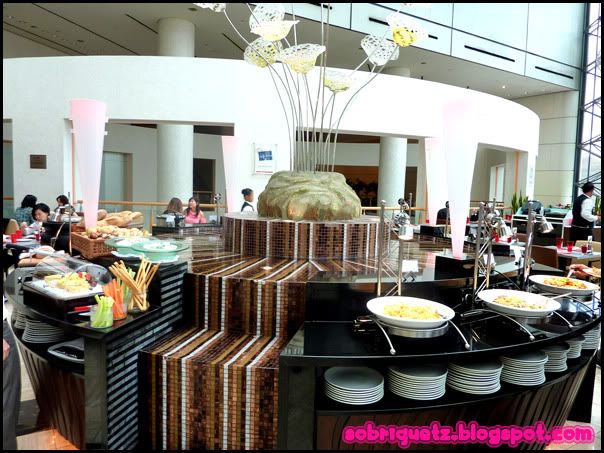 This was my first time going to Cafe Swiss. I have always wanted to go there. In fact, who doesn't want to eat all these expensive food once in awhile right? If i can, I would like to go to all the expensive restaurants in Singapore and experience fine dining as well. But that will be when I'm working and really loaded with spare cash, lots of disposable income.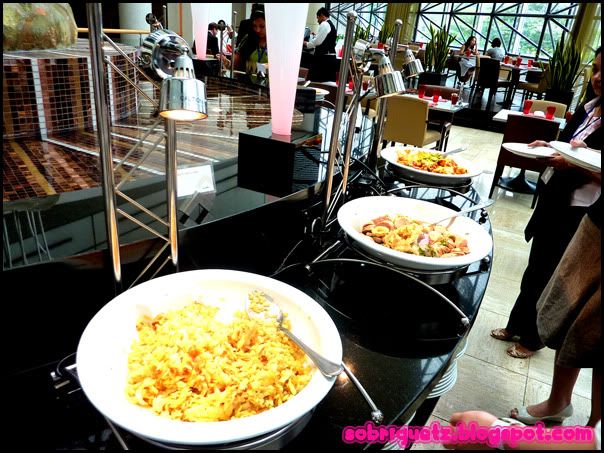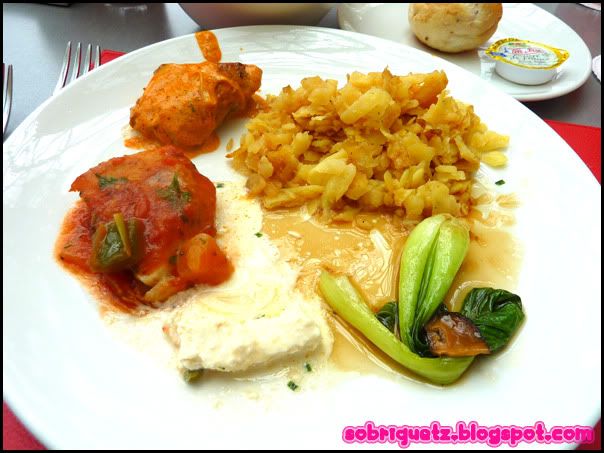 The food was really average, I expected much more out of it. It was beautiful names for each of the food items, but the taste didn't match that at all. The rostti was too oily. The chicken and fish were okay, but nothing spectacular. And yes, I only ate that little bit because there wasn't much time to eat. And I had to chiong for the desserts already.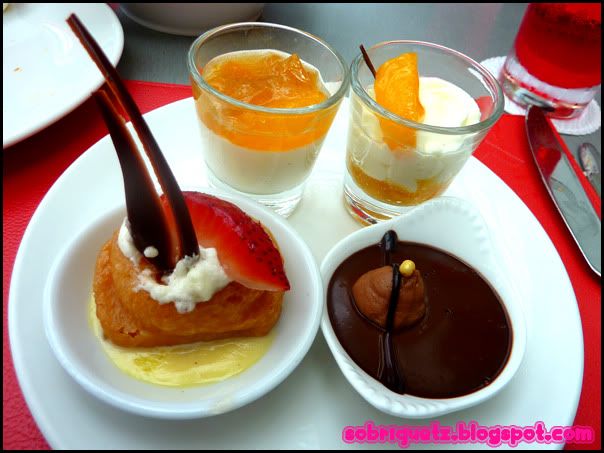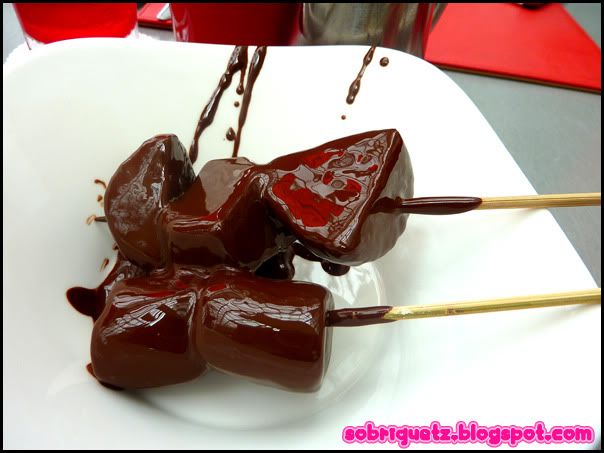 and those were the only desserts that I managed to eat. It wasn't fantastic as well. There were so much more cakes and stuff. But there wasn't any time to eat! It wasn't that I ate very slowly, I already tried to eat faster! But I was also talking to Yvonne, to get to know more about the infant nutrition, and whether I had missed out anything which should be presented.
After a very hurried lunch, it was back to Equinox Private Dining Room 4 again...