more backlogs again! this time it is for the Heinz Teambuilding session that was held 2 weeks ago from 7th to 8th June. Initially, I didn't think that I would be invited because I wasn't included in any of the email blasters. I had no knowledge that I will be included in it at all, until 6th June, when Yvonne told me during the last day of the Motherhood Exhibition.
I was so surprised to see this tag as well! It made me feel really included :)
I knew that there will be talks and workshops, but based on the name "teambuilding", I expected abit of fun and games too. Some sort of team bonding activities, perhaps like some icebreakers. But boy was I wrong. It was like an AGM! But I guess I shall not complain, since I had good food to eat :)
Heinz booked the Equinox Private Dining Rooms for the meeting, not sure how much it cost. It is some sort of seminar package, probably including hotel rooms and dining for a package discount. Not only the Singapore office was involved, but the Malaysians, Indonesians, Vietnamese, and a colleague from China also joined in for this Teambuilding session. It is kind of like an ASEAN meeting.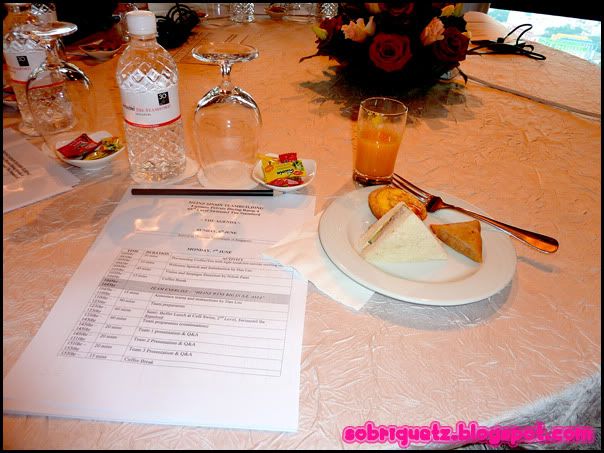 The not-so-delightful Equinox breakfast
The Equinox breakfast that was provided was... not spectacular for Day 1. I didn't like all the food, except for the triangular shaped thingie, which I forgot what it is called. However, the coffee and tea were both great. There is this waiter who will help us to make the coffee and tea. It was really a day of luxury!
The view that we had from the Private Dining Room wasn't great though. The Equinox restaurant itself has a better view. Here's the view from our room: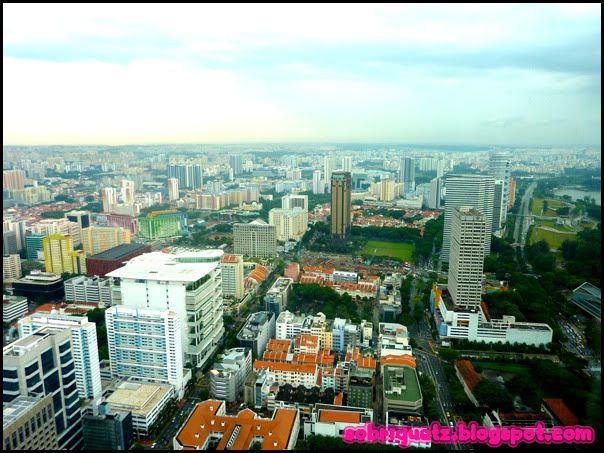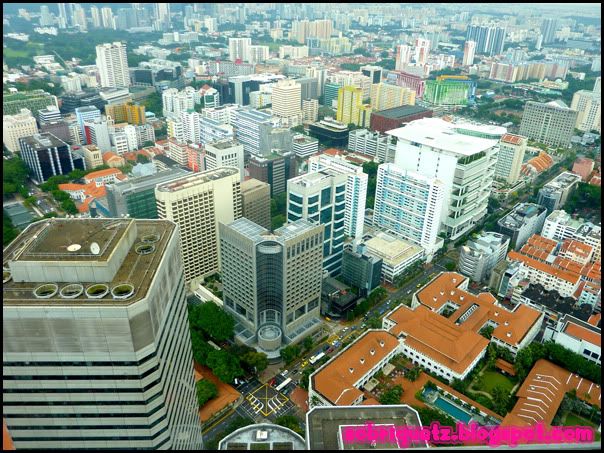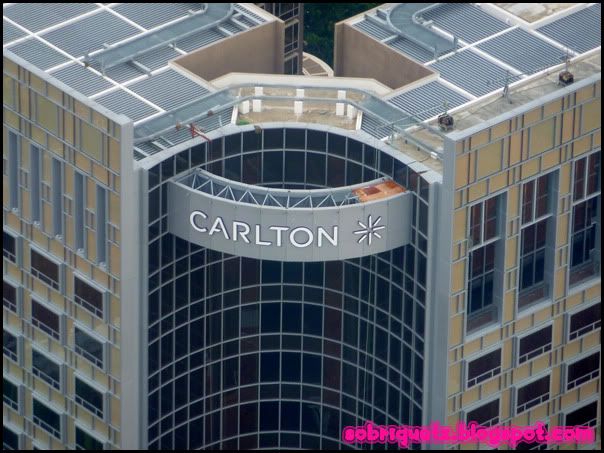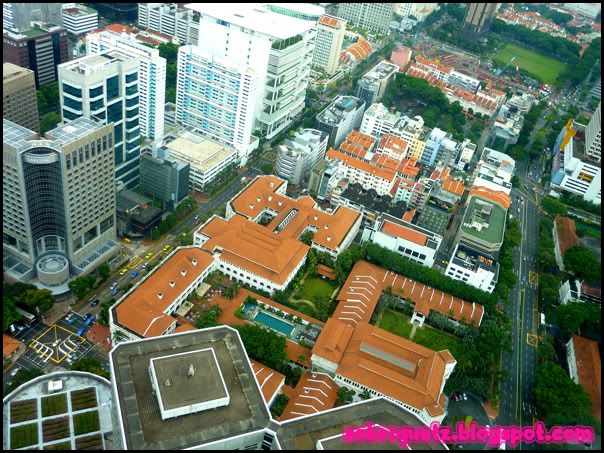 It is basically just lots and lots of buildings. It was abit cloudy too, because of the weather and perhaps because of the morning dew as well. I am much better off taking the nice roses on the table.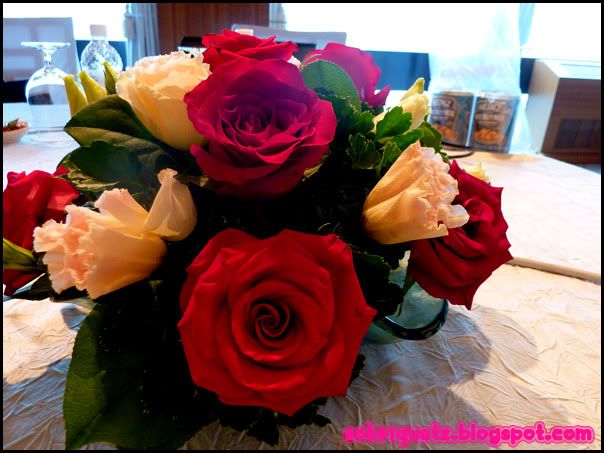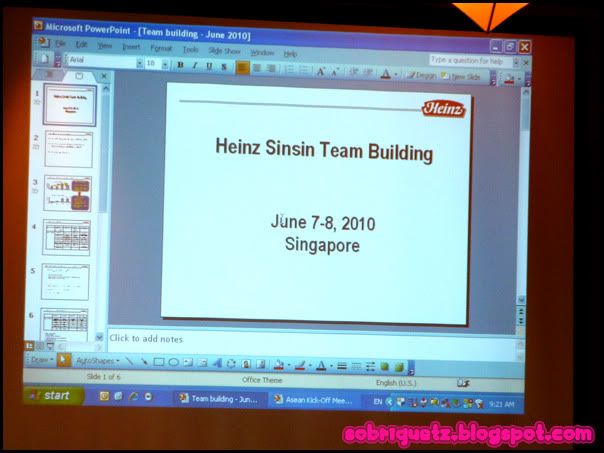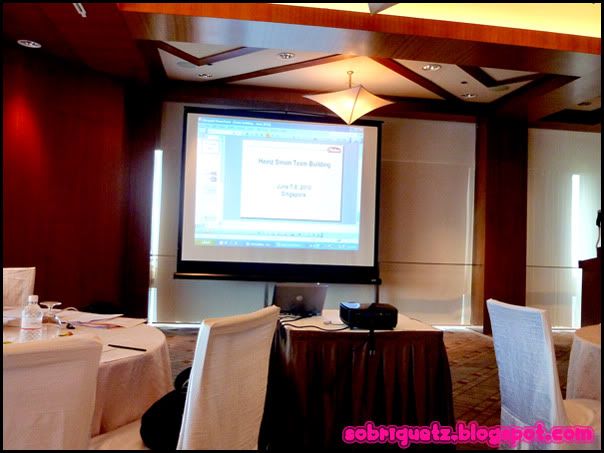 And soon, the session began with speeches from the Managing Director, Dan and also the new Regional CEO, Nilesh. Equinox provided us with writing materials too. and also Ricola sweets which were really a life-saver for me. The speeches were super long. Initially, I felt that it was enlightening, and it gave me a good insight into the organisation. That's what internships are for, to expose students more to the working world, and to better understand an organisation, should one considers working there in the future. However, it gradually got more and more repetitive and slowly, the things are just too far fetched for me to comprehend.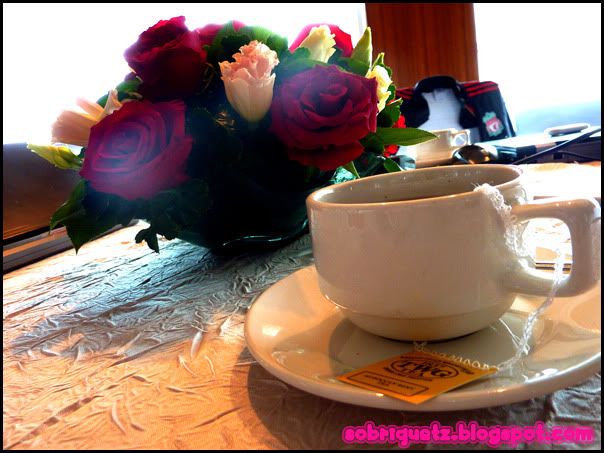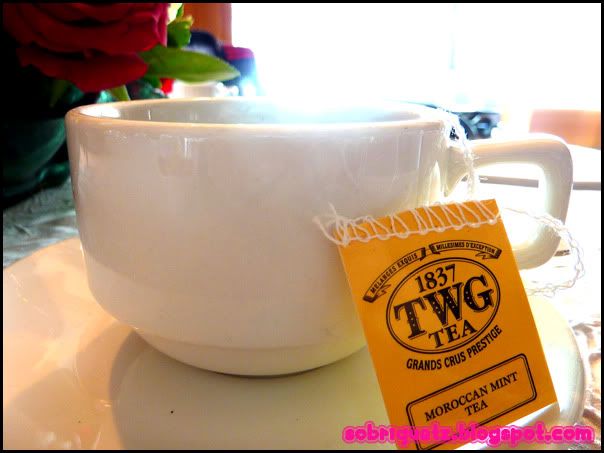 But good thing we had coffee/tea breaks in between! The coffee machine is always available outside our room, so whenever I was feeling abit cold or tired, I'll grab a cup of tea. Coffee is not really my thing, though I drank it once. There were 8 different tea selections to choose from, and I had English Breakfast, Mint Tea, some Japanese Emperor thingie (which turned out to be Japanese Green Tea), Jasmine something Tea (which was actually Green Tea).
After the speeches ended, we had overrun by almost 2 hours. I was hoping to go for lunch first, but nope, they decided to carry on with the next section on team presentations. Basically, we broke up into teams, where each team was tasked with a product category. We were supposed to brainstorm on ideas on how to bring that product category to glory, to summarise our task. So I was placed in the infant nutrition group. I didn't really know anyone there, except Abby and Nini from Malaysia whom I spoke to abit during the Motherhood Exhibition.
It was a good thing that Aish did tell me quite abit about the infant nutrition category and the Singapore market, so at least I could contribute something to it, since I was the only Singaporean there.
But honestly, my mind was only on lunch that whole time...