*1st July: Updated with pictures
What's a birthday without presents right? After having
dessert at 记得吃
, gh gave me my present :) and I really like it alot :)
I love handmade presents, and gh does it the best! Other than handmade presents, I like big big cards too. Because in a card, it means that someone has to actually write something (in this case, alot of things since it is big) and from there, you will really understand how someone feels about you. So I think that it is really meaningful as well. In fact nowadays, I dislike facebook birthday greetings. Because sometimes, you don't know whether someone really remembers and wants to wish you, or is it because of the birthday reminders.
For now,
snail mail > sms > facebook.
Since almost everyone doesn't use snail mail anymore, so I guess sms has become more sincere than it was previously. Maybe I need to revive the snail mail trend amongst my friends, by sending them a birthday card instead!
Okay, this is massive digressing, let's see my present instead :)
he made the internal swing, and also connected the lightbulbs all by himself! Looks nice right? And I see that he very obviously made sure that one of the figures is taller and one is shorter. Of course I'm the taller one right? Haha!
Handmade presents are meaningful, it doesn't have to cost alot in terms of money, but it represents tons and tons of sincerity. Because it means that someone actually bothers. The time and effort spent on it cannot be measured, and it is really touching to receive such gifts. Even if it doesn't turn out successful, but it is still sincere and meaningful, and should be cherished.
Because that person actually bothers.
I'm not sure whether I've posted all these pictures before, but here are some presents which gh has given me :) I really love all of them!
Valentine's Day 2010:
it lives inside that jug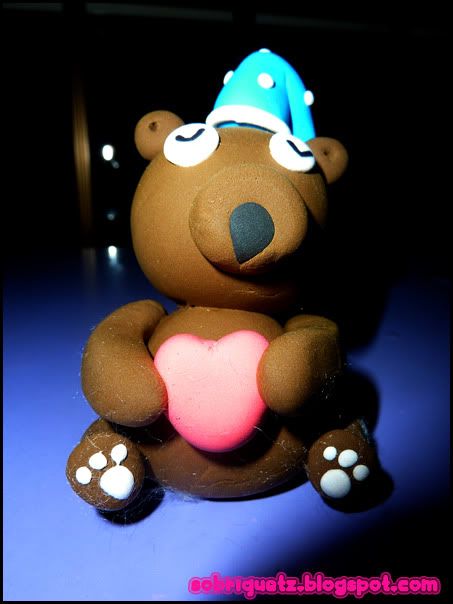 my own cute little bear!
i was v bad not to give him anything for vdae though...cos i thought he wun bother to gimme anything
Christmas 2007:
This is so amazing :) apparently inside the wooden house, there's a piece of paper which says "i love you". at that time we were not together yet, so he put it inside, and told me to ask him what he wrote 1 year later (and i remembered) gh was quite romantic last time eh, can't say the same for now :p
Valentine's Day 2008:
he gave me a scrapbook full of our moments and memories
this is an awful polaroid :( me wants to take again. i'm considering getting the fujifilm polaroid, but it's ex :(
joo chiat pictures
he kept all the receipts and passes! i'll never forget sentosa too! that was one of the happiest moments, i feel.
he even kept the doodles at starbucks! quite sentimental eh....last time la :p
valentine's day dried up flowers
his 2 christmas cards to me :)
guess what is our favourite cinema? THE CATHAY! :D lido tickets were mainly from Nuffnang, that's why
and i've also been sentimental to keep all of our passes! :)
it has been a very wonderful 2+ years together, and the Moments book is not at its last page yet. so I will continue to fill it up with many many more Moments to go :)