After
taking neoprints
, we still didn't feel like going home yet. Hence, we ended up having dessert at 记得吃. Gh says that the
durian puree
will be something I like, but I really didn't fancy eating durian that night. Too heaty, and I was about to have some sore throat.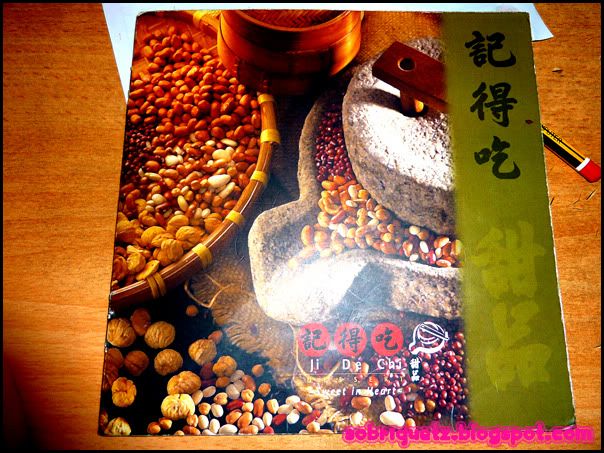 They have two menus, this is the traditional menu. For more of the ice shavings selection, ask for the other menu. Don't know why they missed out giving us the other menu.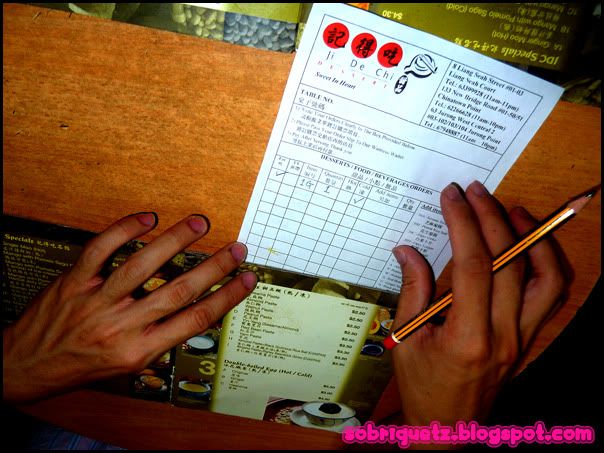 After that, fill in the order form by writing down which number you want. Gh took so long to decide. and he ordered green tea ice shavings, haha, green tea again! He just had
green tea icecream at Tao's Restaurant
, remember?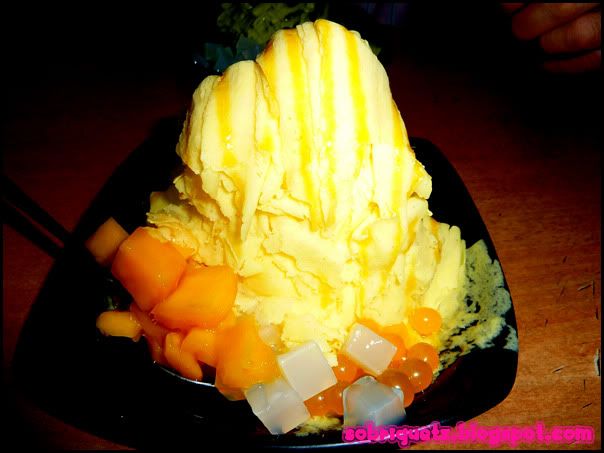 According to gh, his green tea is too bitter. It's okay in small doses, but for that huge bowl, no way! Yayyy, my mango rocks (Price:
S$5
)! I like it! when it melts, it isn't full of water. It is still creamy mango sort of, don't know how they do it! Really nice! I'm gonna bring my mummy there one day (since she's also a fan of mangoes). But I will only buy one bowl, and share it. This is totally meant for sharing! And maybe one day, I'll try the Durian Puree too, to see whether it is as nice as people says it is.
Address: 8 Liang Seah Street #01-03 S(189029)
Tel: 63399928
Opening hours: Tue-Sat 11am - 11pm
Map: