I have procrastinaed blogging this for 5 days. I haven been in the best of moods. Still pretty upset but shall just get over it and move on since we can't understan each other. I can't dwell on it anymore. Enough of crying and misery.
So last tuesday, I went to watch Ironman 2 with gh. It was surprisingly quite nice, though I hated the front part. I don't like childish guys. Like why can't they be mature and dependable, instead of being a childish ass making trouble for everyone?! Men should not be like that. Be a man, do the right thing!
After that, we headed to marina barrage! I was really happy that gh actually planned something to do.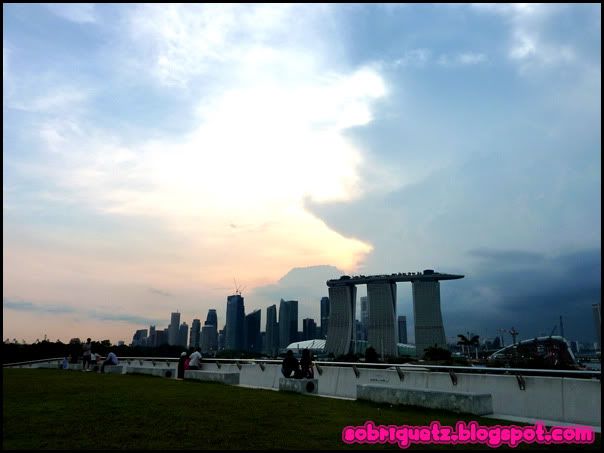 Went there in the evening, quite a number of pple there
Timings for the bus going back to Marina Bay MRT


When we reached there, woah! so many kites up in the air! It has become a really popular kite flying spot! I've only flown a kite once when I was young, at Marina Bay as well. Too bad I've no photos of it.
Saw this monster kite at Barrage, it's SUPER huge!
Nice sky, save for that kite at the corner diving down
then gh took out this big butterfly kite from his bag. I was quite excited actually, but I've no idea howto fly a kite as well.
Our beautiful butterfly kite...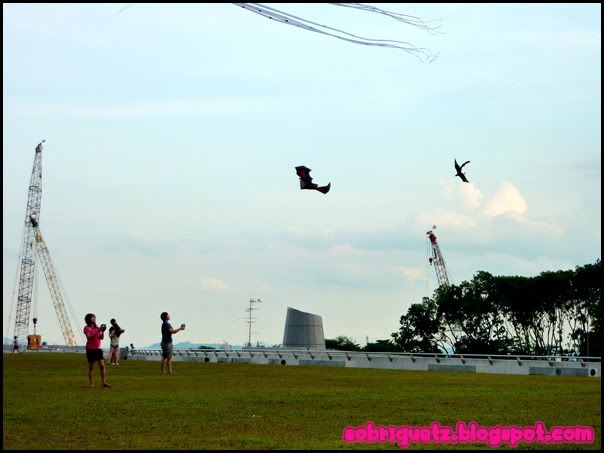 which is gonna battle with the other kites in the sky
so we started to fly the kite. and sad to say, it didn't go that well. It barely lifted 2 metres off the ground! and then it will land down like a dead butterfly. HAHA but it was quite funny la.
Dead butterfly on the ground
And before long, it's wing broke!
I kept wanting to take picture of gh flying kite, but he keep running away, or snatching camera from me
after that, we gave up and decided to catch the bus back to civilisation. But of course, we took some photos first!