Episode starts with Alexandra talking about how New Zealand will be a new beginning for her. The girls start to pack and leave, gosh, I can just imagine how messy and crazy the house must be after they leave.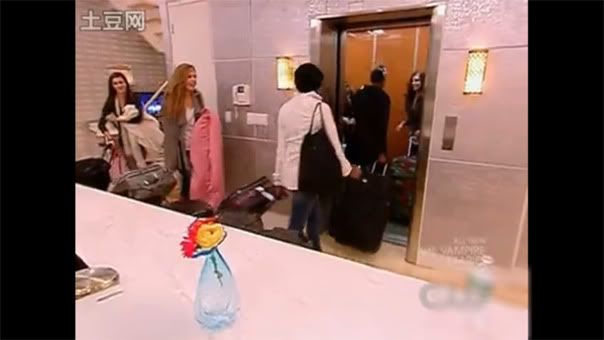 So they took Air New Zealand from NYC to New Zealand, where all the girls get to take coach class, while Angelea and Krista got their first class seats.
I don't think this looks very comfortable anyway, kindly check out Singapore Airline's first class or Suites class on A380.
Upon arriving in New Zealand, their bus took them to this plot of green land where they meet some tribalman.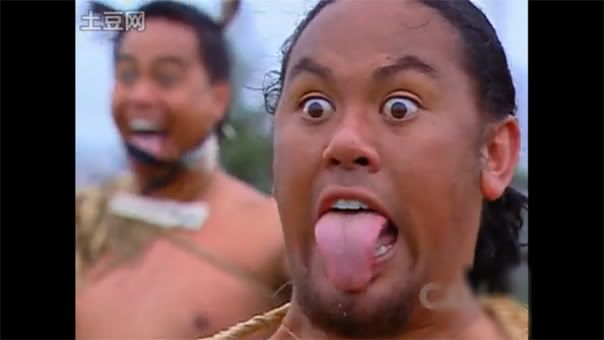 they look really crazy, but it is actually a dance to remember their ancestors or something like that. The girls meet one of the judge of New Zealand's Next Top Model (NZNTM) and were told that they are going on go-sees. They have 4.5hours to visit 6 designers.
their cabs
The go-sees were pretty boring. Raina overtook Alexandra because she ran for the lift. Alexandra didn't want to wait, hence she changed location. Jessica was criticised by many designers for being too commercial. Actually I have no idea why she is in ANTM, she doesn't look top model material, but commercial model, yes. Raina has a lousy catwalk and the designers criticised her lack of personality as well. When going back to the meeting place, Raina criticised her taxi driver for being the slowest on Earth, and hence she decided to walk. And ended up getting lost.
Dumb blonde. oh, i mean brunette.
So only Jessica, Angelea and Alexandra were on time. Alasia was the latest, being 45mins late. What's new with her being late anyway.
Angelea wins the challenge as she booked 6 out of 6 go-sees. She really has a strong walk, but that manly horse face, I can't understand why the designers like her. She only has 1 look. which is that SCOWL.
the girls' penthouse suite. In the morning, they got to see this beautiful rainbow. It's really.... WOW!
tyra mail: all we need is one, the rest is just fun. Love, Tyra
At the photoshoot, the girls learnt that they will all be wearing the same dress and to model with a sheep. The dress made them look like a bunch of Wicked Witches though. Angelea wants to sit on the sheep to model, and she was really horrid throughout. I think jessica and alasia are the most risky, since they couldn't get a good frame at all.
Results:
Krista - i'm so not liking the face here, she looks like a cow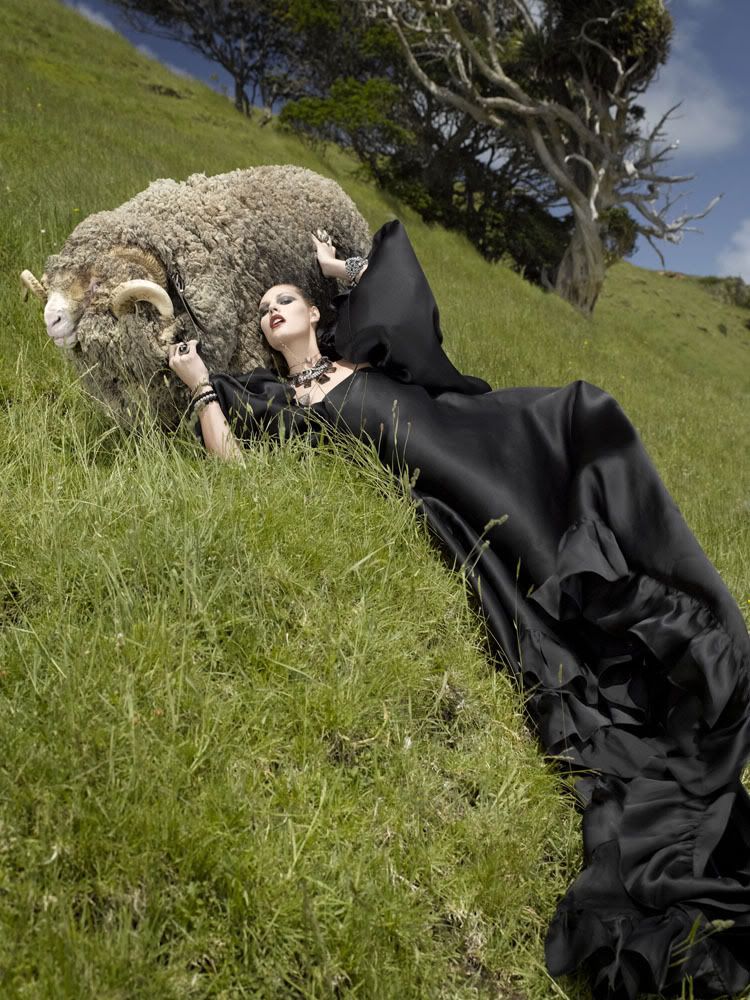 Alexandra - does this sell the dress? stop doing that up the nose thing!
Raina - looks like some fairytale, i like!
Angelea - yucks
Jessica - I kind of liked this, if only the face was better
OUT:
WELL, IT'S ABOUT TIME THAT ALASIA GOT KICKED OUT!
and now, angelea needs to be out, so that all of the bitches are outta the house.