6 of us met for dinner yesterday at Zhou's Kitchen
went to the
far east square outlet
because it is the only one which provides buffet dinner. it's not as convenient as the square 2 outlet, which i prefer. but oh well, since it was around chinatown area, i went for a free facial at Mosque Street first before heading for the dinner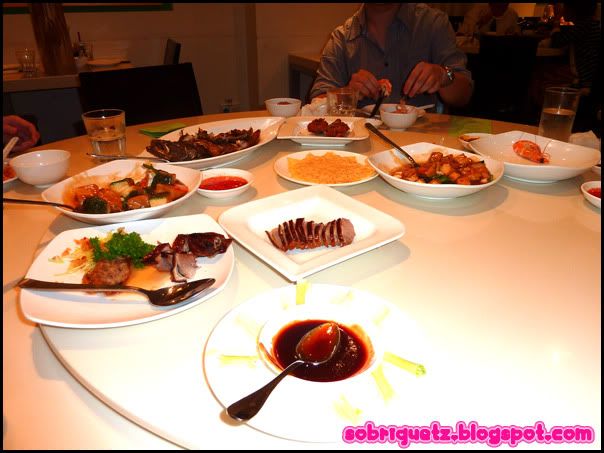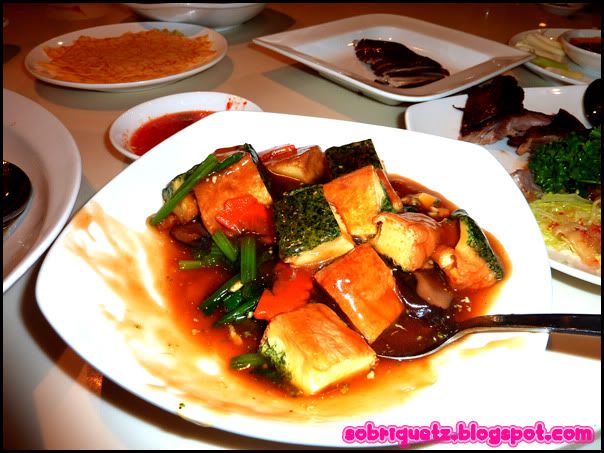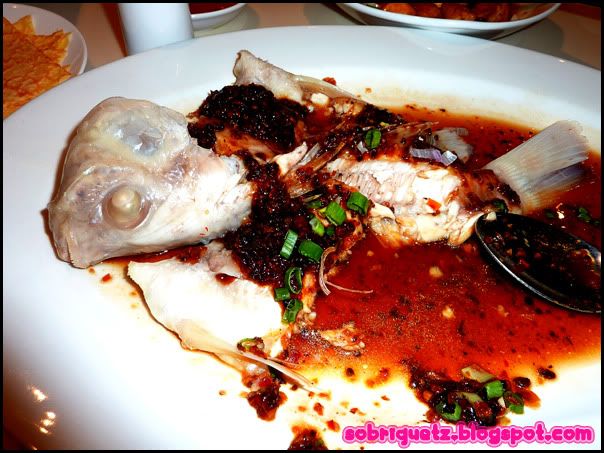 some of the dishes that we ordered
i like ala carte buffet, it feels way more fresh than those self service buffet. and best thing is that i don't have to walk around to get the food! however, the food was okay only, it used to be better! like the
spinach tofu
was... DISAPPOINTING! it used to be my favourite at Zhou's Kitchen! in fact, i think it was so popular at the Square 2 outlet that they took it off the high tea buffet menu -__-"
the
chilli crab
was also disappointing, i've eaten better, and those only cost like $10. the meat wasn't good, not solid enough i'd say. it is of course not sri lankan crab, but those smaller crabs...well, there are good ones as well!
i was actually abit bored during the dinner. so i was just minding my own business and eating my crab and prawn. but vince had to call on me and ask me why i never talk. wah lau, the scenario is exactly like that of a classroom. like when you want to just mind your own business, but the teacher just has to call you to answer a question...
I've actually been very sian since saturday, and I've no idea how to pull myself out of this zombie-like state. I've no motivation at all, and I'm just nua-ing around. I can't even COMPLETE doing something. Everything I do is half-hearted. I cleaned my room halfway, I cleaned the house halfway, I did a new blogskin halfway...
argh, i hope i pull out of this soon!
so anyway, as we were leaving, I asked this waitress to help us take a picture. and boy was she ENTHUSIASTIC! I kinda like it though, haha, she was so willing to help us take photos! keep asking the guys to do some pose, and scolded them when they did not cooperate.
aiyoh, JUST POSE LA!
then she still took more photos for us at another angle. Perhaps I should have given her my camera at the start of our meal. She would have probably taken hundreds of pictures of us eating!
not bad, I LIKE! :D
shall end off with some of the pictures she took,