it's the last few days of April, and unlike previous months, i'm dead broke. despite my barely-enough pocket money of only $350 every month (and that includes my transport costs as well), I do manage to save around $100++ each month, because I spend most of my days in school anyway.
but this month, somehow I've been eating in restaurants ever since the semester was over. and I've gone for online retail therapy, buying 3 dresses and a pair of shoes. Yup, so as of 27th April, I was only left with
$20
. good thing it was really close to the end of the month!
well, I could have spent my days at home so as to save money, but my mum wasn't around yesterday to cook dinner. so, I went on a
low-budget outing
:)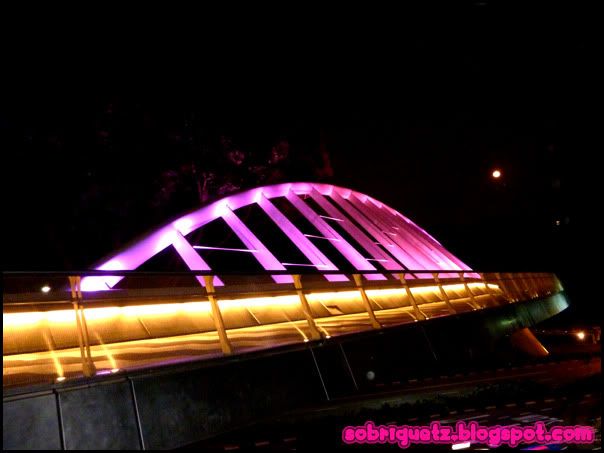 Alexandra Arch. and that is a full moon out there, not a street lamp
I had an early dinner with gh at VivoCity's Kopitiam. Perfect save money dinner because I have the Kopitiam card. and then after that, we went on a walk at the Southern Ridges.
I've been there many many times already, but this was gh's first time. I kind of mixed up the exits and ended up walking the entire harbourfront before reaching the starting point at Mount Faber.
it takes about
1hr
to walk from Mount Faber to Hortpark. It was pretty nice to walk in the evening, as it was really cooling.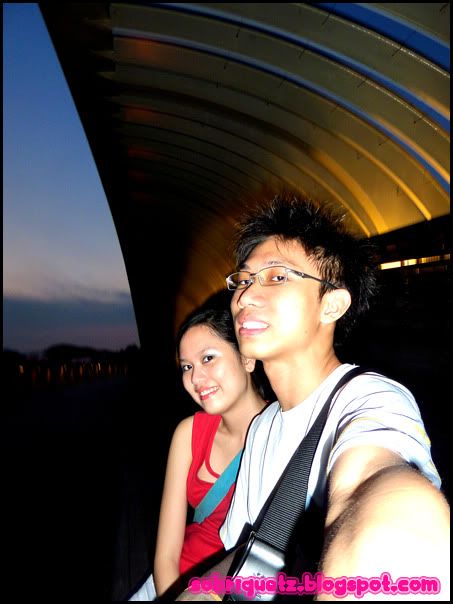 Different camera settings, 2nd picture is much better :)
and it was also the first time that I got to see the alexandra arch being lighted up by LED lights. I usually go to the southern ridges early in the morning.
then we headed to Hortpark to refill our bottles at the water cooler. there is a new restaurant there, okay perhaps not all that new, but it is the first time i've seen it. There was amazingly quite some people there, and it seemed like a very high class place.
HortPark Parking Charges
oh yes, and I took this picture for jj :p she asked me before whether there is a need to pay for parking at Hortpark. It used to be free previously, but now, there are some charges, though not that expensive.
I must explore more
free activities
to do in Singapore. and away from the usual movies, bowling, etc. activities. Then again, I haven been bowling for a very long time, simply because it is super expensive.
okay, back to gossip girl! :D