yesterday I finally met up with my
cp group
and
prof lau
for dinner at Oriole Cafe. I first read about this cafe from ladyironchef's blog, and then again on ieatishootipost. It seemed like a pretty good place to meet, plus it is centrally located at Pan Pacific Serviced Suites.
However, it is kind of nearer to 313@Somerset and we should have taken the MRT exit towards 313@Somerset instead of towards Triple One Somerset. A pretty small yet cosy cafe, I lilke the lighting (though Prof Lau had problems seeing because the words on the menu were tiny and the lights were too dim, haha).
sofa seats
their sofa seats are pretty small, accommdating only 2 to 3 persons. there isn't much seating in the cafe, and people tend to stay very long to chit chat. So please make reservations first before heading down!
can't understand why they write on the glass, i can barely see it
gh and I were the earliest and we waited some time for the rest. the menu selection is pretty narrow and moderately priced.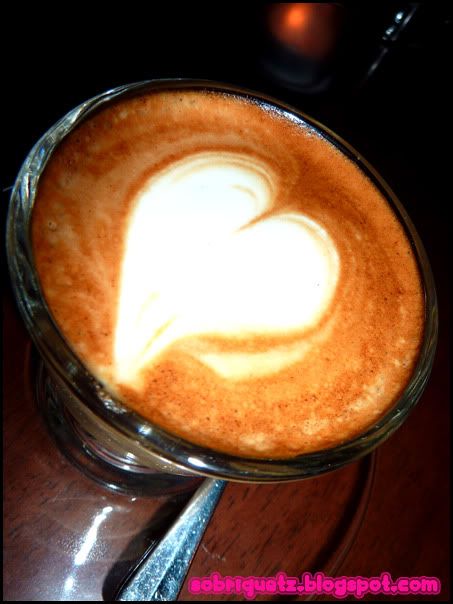 Piccolo Latte
it was a tad bit too bitter for me, and I had to add 2 packets of sugar to it. I guess I'm more of a mocha frap person.
Price: $5.50
Capellini Crabmeat
jumbo lump crabmeat, piquillo peppers, aglio olio
i ate this and i thought it's not bad. the crab meat was really fresh, but the pasta was....alright only. I'd rather go to
La Cantina at Venezia
for crabmeat linguine
Price: $24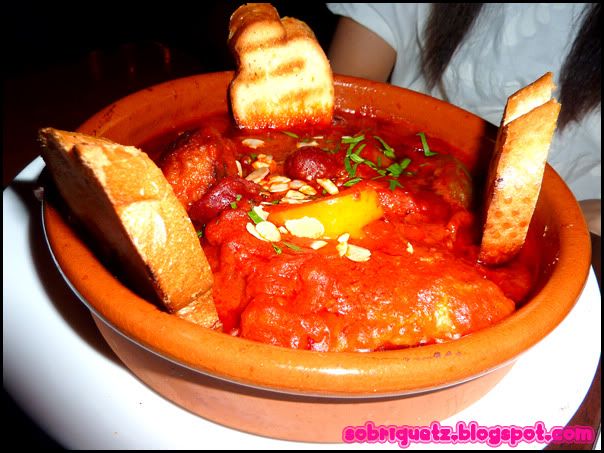 Chicken Casserole
spanish chorizo sausage, smoked paprika, grilled baguette
Price: $20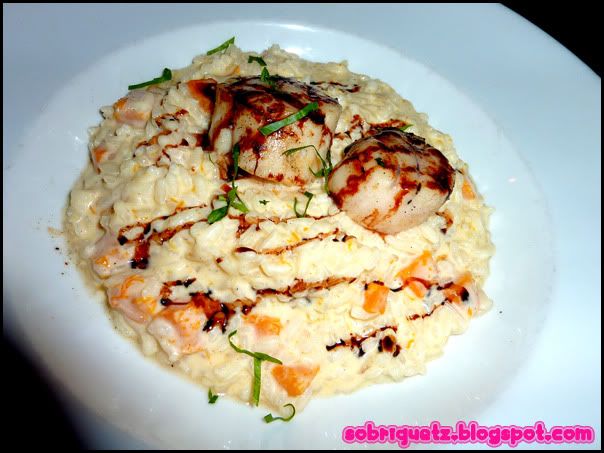 Chef's Special: Giant scallop with risotto
Price: $26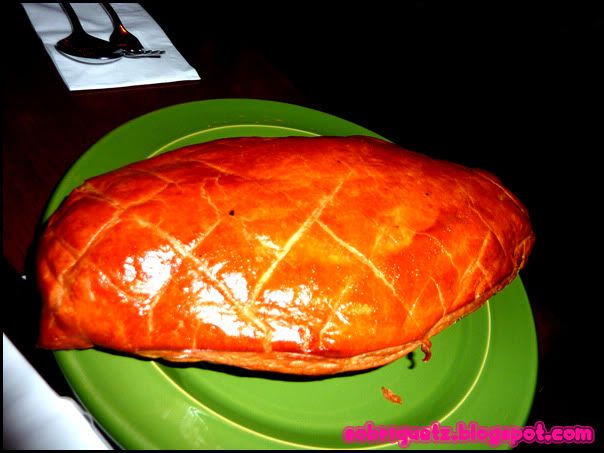 Cod Fish Pie
mushroom ragout, asparagus, puff pastry. This was really really good!
Price: $28
Beef Cheek Tagliatelle
red wine braised beef cheek, mushroom, shallot oil
Price: $15
Desert: honey crumble affogato
vanilla ice-cream, espresso, honeycomb crunch
Price: $7.50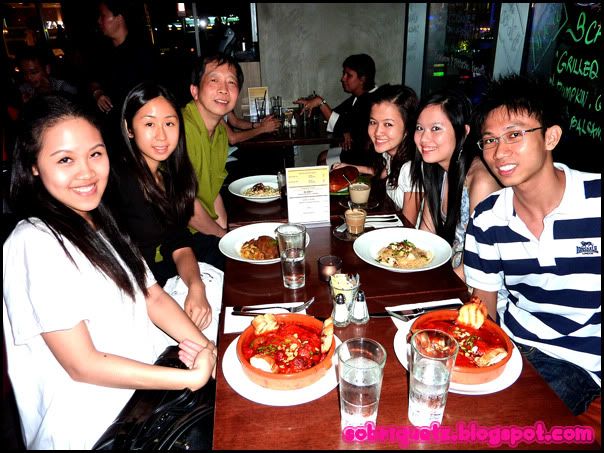 CP group :)
it was a nice little outing where we exchanged many little stories. soon, this small group will kind of be disbanded, with sasi going back to thailand to work at the P&G there, and natalie possibly going to the States to do her masters (but I don't think she will end up doing so :p).
Consulting Practicum on NUS Arts Festival
this is
my best group
thus far in university. Despite not knowing each other (I only knew gh), fate kind of brought us all together and we embarked on a project on the NUS Arts Festival.
yet another meeting at HSSML
we had lots of weekend and late night meetings, because of our timetable clashes. However, everyone was committed to the project and really put in alot of hard work. That is the difference between this group and other project groups. We were not exceptionally smart, however, we really put in alot of effort and our hard work paid off.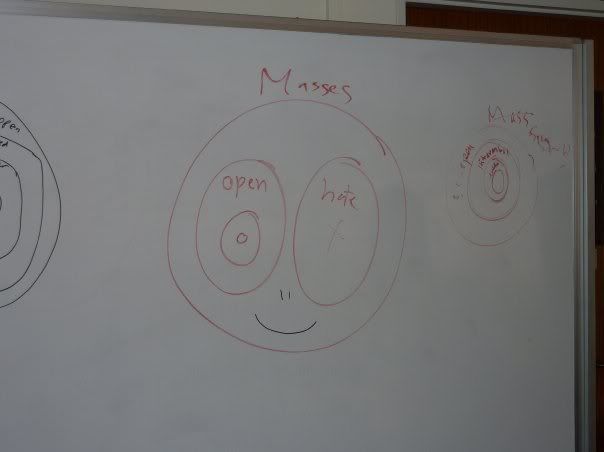 Discussing in SR24, where we spent most of our time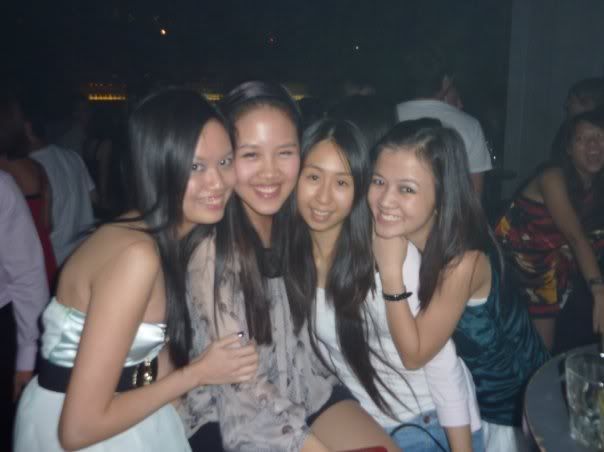 Prof Lau's treat to St James, argh pics are blur, didn't edit them
Our final presentation to the Centre for the Arts, and submitting our 373 page report
I'm really glad to have known Yuyun, Sasikarn and Natalie, and of course also Prof Lau during this CP journey. I really hope that we continue to keep in contact, even after we jet off to different countries and embark on various career paths :)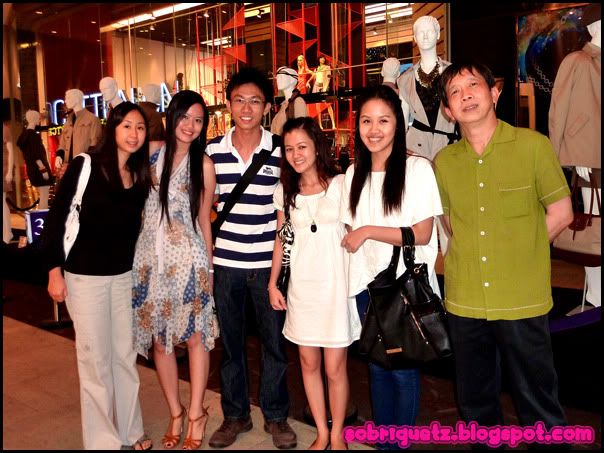 till we met again;
Address:
96 Somerset Road
#01-01 Pan Pacific Serviced Suites
mon-sat 11am-11pm
sun 10.30-11pm
Tel: 6238 8348
Website:
http://www.oriole.com.sg/
Menu:
click here