tze char, or zhu chao are really the cheapest that you can get to resturant food. despite it being in a coffeeshop, but the food usually taste really nice!
VALUE-FOR-MONEY
!
so of course, when channel 8 was televising
Zhu Chao Lai Le
eons ago, my mummy taped everything down, and still copied down all the addresses of all the food places, as well as the recommended food
...as did all other mothers i'm sure!
so during the chinese new year period, we went to one of the recommended places at
Ang Mo Kio
with daddy. AMK has lots of nice food, and it's so near for us! :)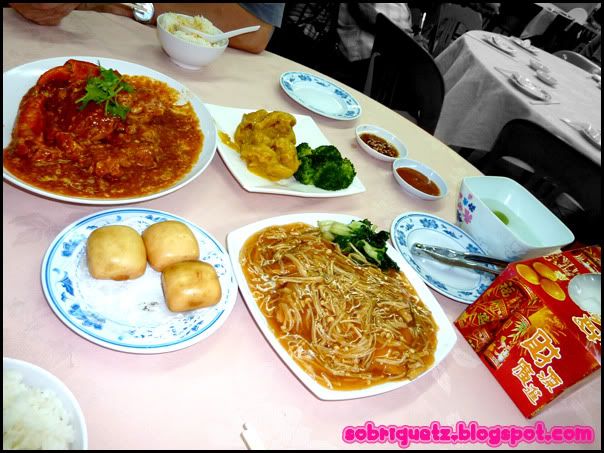 our spread for the night, just nice for the 3 of us!
golden mushroom with tofu
i wasn't too crazy about this as the tofu was kind of tasteless when eaten alone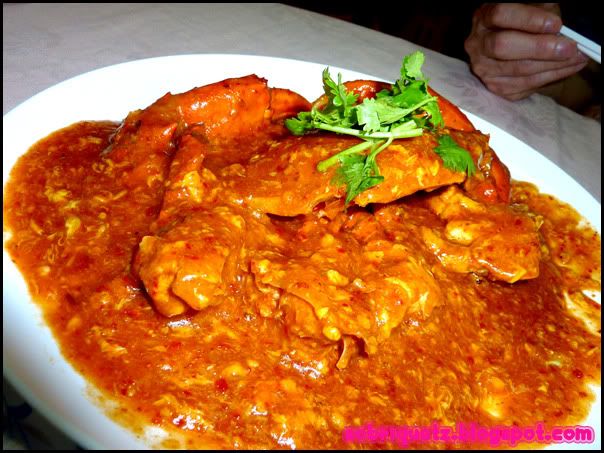 chilli crab! :) Price:
$18
the meat was really good! the chilli was a tad spicy for me though. but do not order the fried man tous! they cost
$1
EACH! so we ordered 8 and it cost $8! that's really crazzzyyy!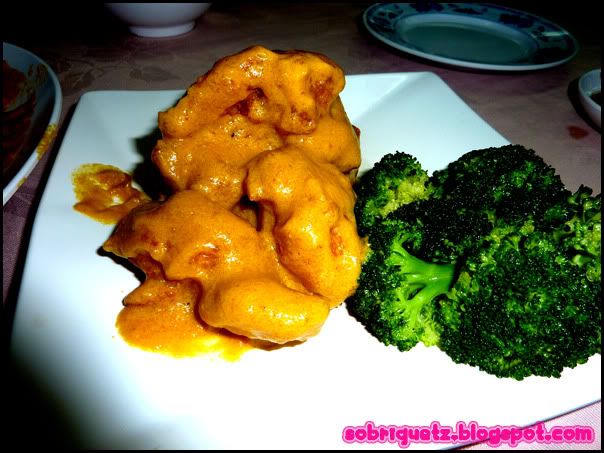 prawn ball in pumpkin and butter sauce!
Price:
$15
(one piece of prawn was more than $2!)
though pricey, but it was really worth it!
the butter tasted really good, and not in a very oily sort of way, the mixture was just right!
there was another recommended dish, some pork belly thing. but u know, i don't eat anything with 4 legs, so, no pork for me! and no pork for my parents as well!
the place is really popular, as seen by lots of reserved tables. probably because it was the chinese new year period, and many people gathered there for dinner.
Address:
Blk 202 Ang Mo Kio Ave 3
(the block of flats there is called Ang Mo Kio View if i'm not wrong, and there's a very big carpark in front, so it's really accessible!)