muahahaha, i'm on
STRAITS TIMES LIFE! URBAN
section!
yeah right :p
it was my marketing assignment for
MKT3402 Consumer Behaviour
, worth 10% okay! basically we are supposed to learn more about ourselves from it. the front part is of course way too squeezed up with words, but... i just wanted to add in more content. 10% okay! 10 outta 100 points! dun play play ar!
i think it was quite a fun project! i had great fun photoshopping at least. plus I also taught gh how to crop his stuff out :) he never show me his end product though :( he's afraid that i will condemn it... WUN LA!!
but i helped him cropped his photo though... and here it is: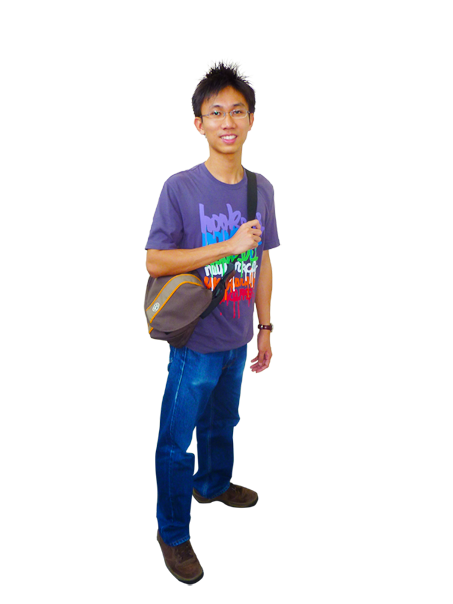 is there a short cut in cropping out hair? i had to zoom in to 1000% and slowly edit out the background! BEYOND TEDIOUS! :( but charles said i did quite a good job on it, hahaha! i think i took a nice photo of gh as well! he initially gave some lame pose lor, then i help to direct a perfect photograph!
if only this bagpage assignment was worth 50%, then i'd be enjoying my chinese new year even more :(