Episode 4 started with designers talking about the bonds that they have formed with each other. Anna mentioned how she is bonding well with Janeane, as her only friend in the house. Maya feels that she has some connection with Mila, as they both have similar styles, and look pretty much alike as well!
this week's challenge was really an inspirational one:
Challenge: Create a signature dress for the campbell's address your heart program
Catch #1:

red

must be a prominent colour
Catch #2: the campbell logo must be prominent as well
the designers will be designing this dress for women who actually has heart disease and the winning dress will be worn by one of them to the
New York Fashion Week
. The winning designer will get to go to New York Fashion Week as well, and his/her dress will be sold on projectrunway.com in limited production.
the designers met up with their 'models' and it is a tough challenge for them as they are actually designing for real women, not the typical size 4 or size 6 models.
many inspirational stories were shared as the designers got to know their 'models' better. it also serve as an inspiration for their designs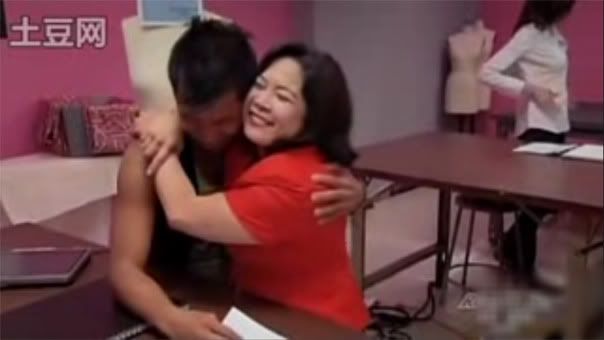 jay was so emotional when he found out that his 'model' actually died for 2 mins but survived
the workroom was in complete chaos, with red all over. Emilio called it a
fashion emergency of turnover proportions
, highlighting the fact that the figures and proportions of these women were not exactly the ideal modelly sort. Sethaaron also met with some difficulty and changed his design within the last 3 hours before the day ended.
wonder how mila can actually draw sitting like that!
and the results...!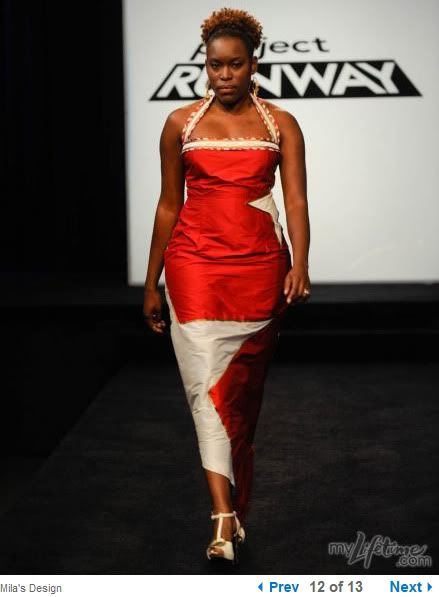 Top: Mila
i don't like the neckline even though the judges raved about it
i thought the star was a pretty good way to show campbell, and it made her model looked slimmer due to the cutting of the stars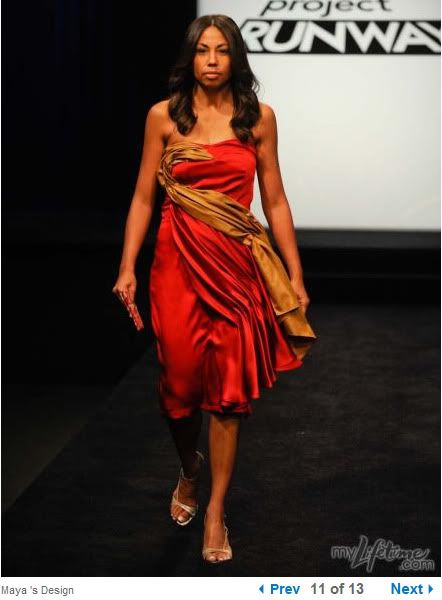 Top: Maya
don't know why the judges like this, it is like a bunch of messy cloth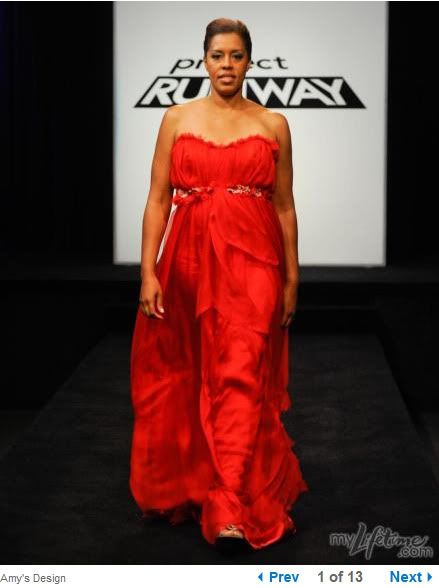 and the winner... AMY!
i kinda like the flowy egyptian feel to it :)
and for the bottom few...
Bottom: Jesse
i thought the jacket was really ugly and she basically looks like a village girl!
Bottom: Anna
the boobs part looks pretty weird, too big and unflattering, her broad shoulders look broader than ever!
the judges said that this dress was tacky because it was short, full of bling rhinestones, tight, etc. but i actually quite like it and this will definitely be a dress that most girls will want to wear! probably looks too cheap for Project Runway
designers who were safe: