Laura Kirkpatrick - Cycle 13 runner-up
she was also the
fan favourite
for cycle 13. not hard to imagine as well, she was a really sweet girl, never bitched about others. the little ditzy country girl, in my opinion. Due to her win, she got a 6months rent-free apartment in new york city. not bad eh!
and there's no question that Laura is doing really well now, despite not having won ANTM. many photographers have shot her, some photos were really great as well!
photos will be split into 2 posts since there are just too many pictures of Laura. photos courtesy of
Top Model Community.

this does not look like Laura at all, in fact it looks kinda alienish

caption totally suits laura, i think she looks best in her beauty shots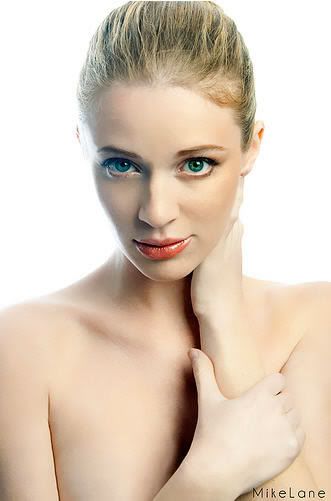 this is much better than the previous one though!

first thing i noticed was, hairy laura :p

not high fashion at all...

liking this! i also wanna take a reflection photo like that!

she doesn't look 1.68m here, probably wayyy taller!