if you have been seeing white faces on the tv screens or even on posters around the bus stops, MRTs, or outside the movie theatre, then you should know that: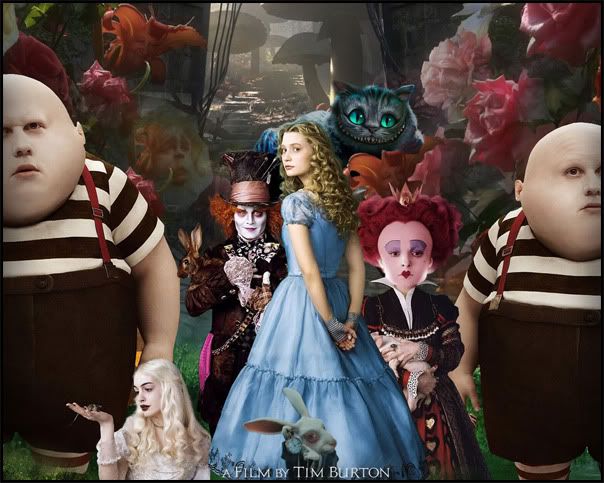 in cinemas: 4th March 2010
my first impression when seeing the poster was... HOW GOTHIC! my impression of Alice in the Wonderland (of course I read the book when i was little) was always something light, cheerful, happy!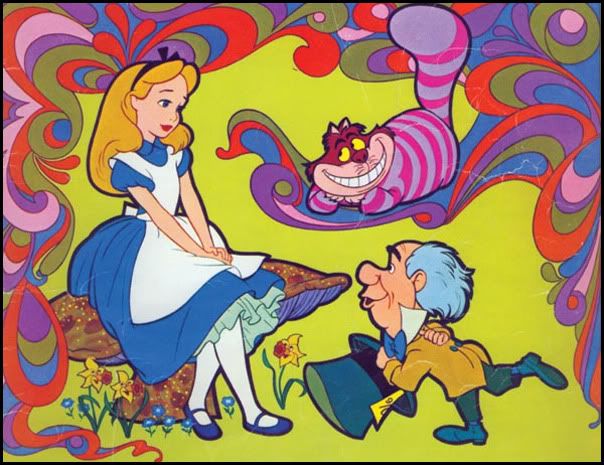 the days where the Mad Hatter did not look like it will potentially stab you and drink your blood
but of course, thrillers are just what people want. stories with a twist are just what people want as well, as seen by Disney's previous movie
The Princess and the Frog
. so it's amazing that
Tim Burton
manages to fuse such elements into a childhood fairytale.
Introducing the cast of Alice in Wonderland...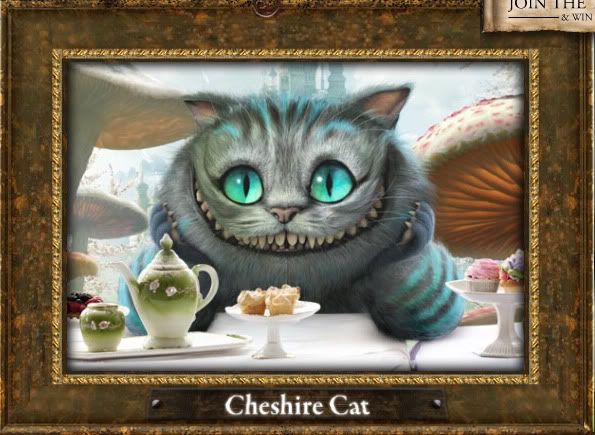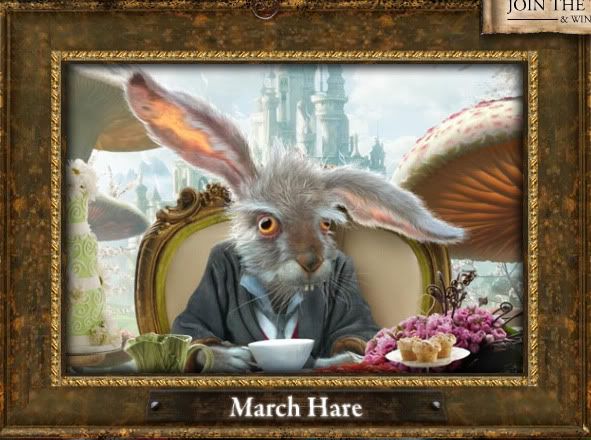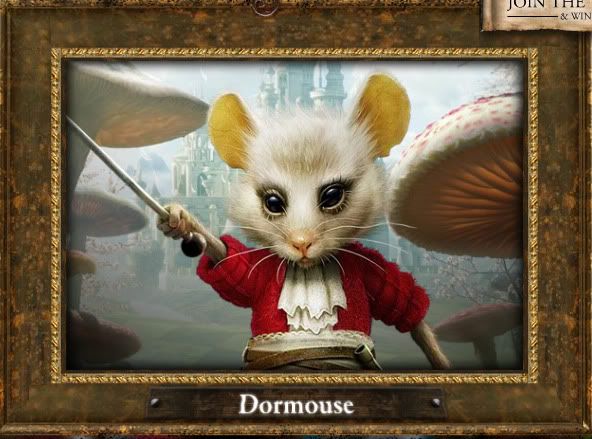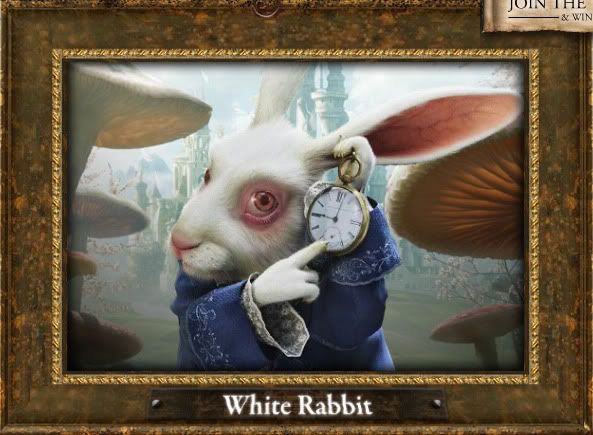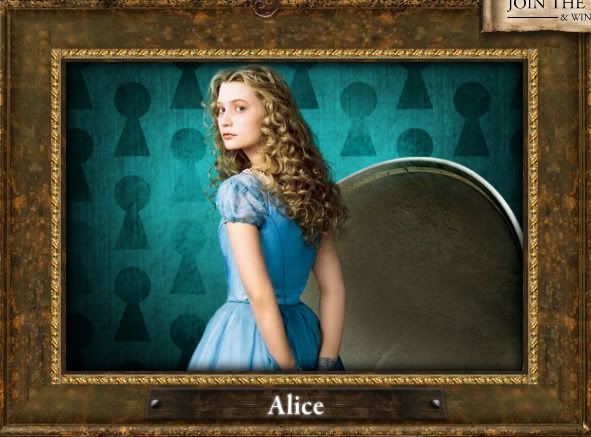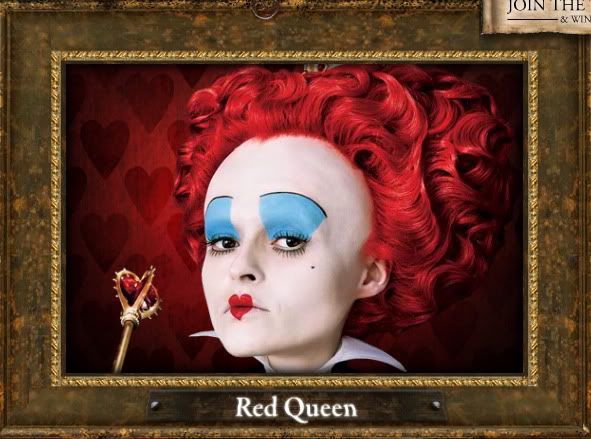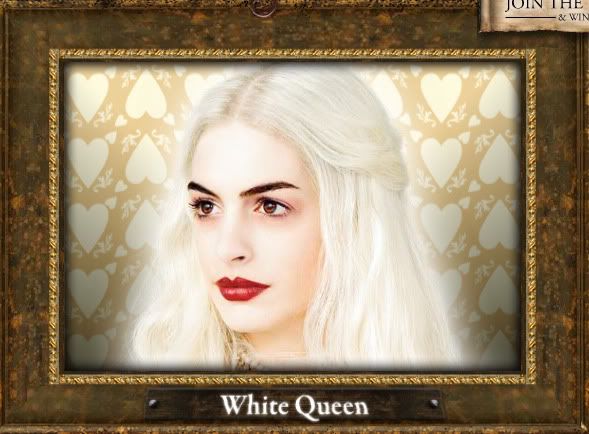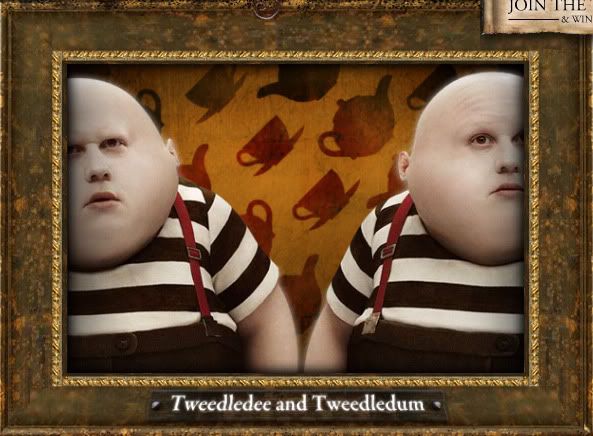 and who is my favourite character?
well, even though I really like Johnny Depp as an actor...my favourite character will definitely be the
Cheshier Cat
! when i was young, i couldn't seem to pronounce that, so I always called it the
Cheeser Cat
, or
Cheesy Cat
, whichever! so much easier to pronounce!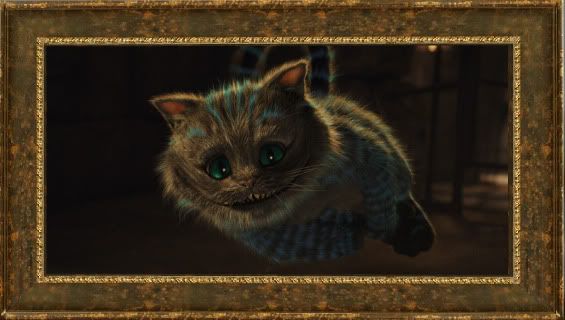 cute kitttttyyyy!
i did expect the cat to be alot bigger though. it seems pretty small in all the pictures, or perhaps it's just the image effect.
Can't wait to really see it in the cinemas! :)
*pictures are all courtesy of their
official website
!
do check out their official website for more details! there are many interesting things to do on the website as well, one being the Photobooth section!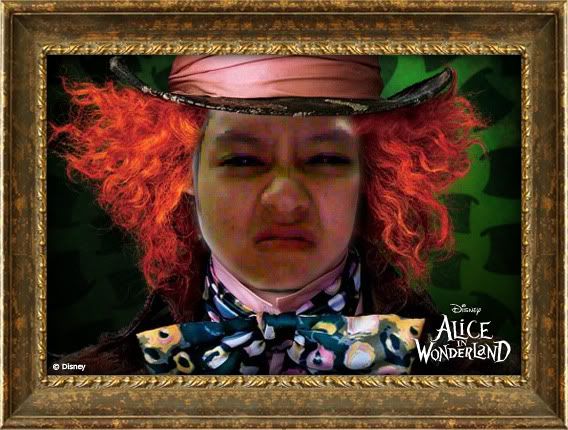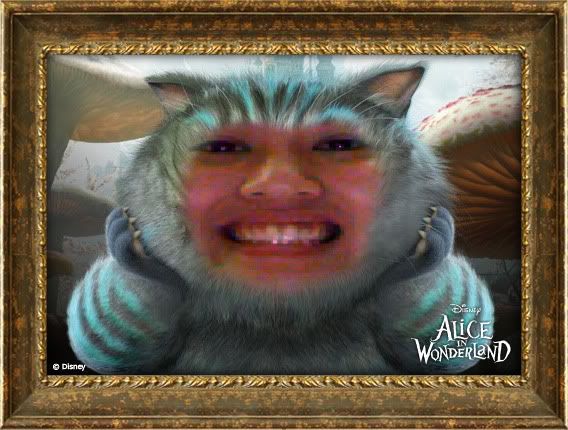 hahahaha! it was quite hilarious!
check out the
trailer
here: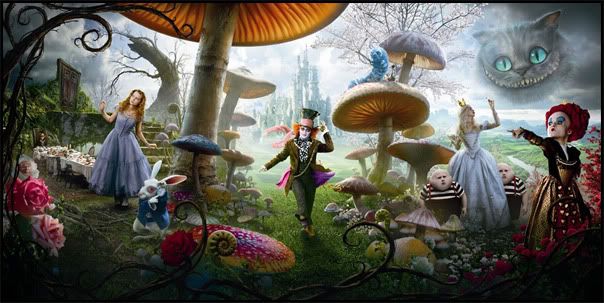 enter Alice's world... NOW! :)
Catch Alice in Wonderland Movie starting from 4th March 2010 and join the official
Facebook
and
Twitter
page!