yesterday gh and i went to east coast park on a 'mission'! :)
which failed terribly, sadness
parked at carpark b1 which is like the nearest free carpark to
playground @ big splash
. mind you, even though it was the nearest, but it was also like a 15mins walk to big splash!
and then from there, we walked ALL THE WAY TO...
EAST COAST LAGOON FOOD VILLAGE!
our leg powers are amazing :p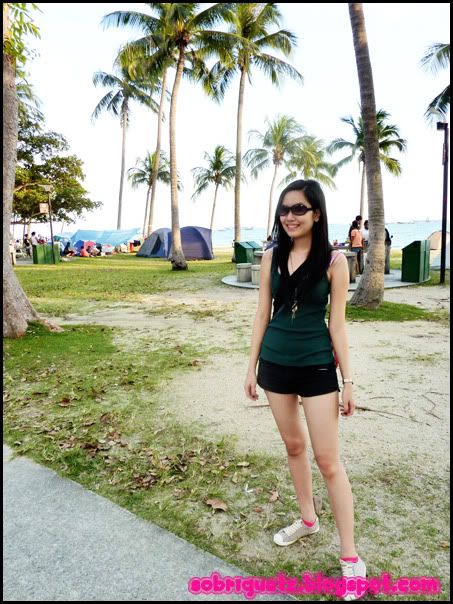 look at the massive number of tents behind me!

hmm, abit zao geng here, but i don't think anyone can tell except me :P

gh is totally worn out

i was quite amazed to see that there is still Corrective Work Order (CWO) in progress in Singapore. so don't litter people! else suffer the embarrassment of being photographed :p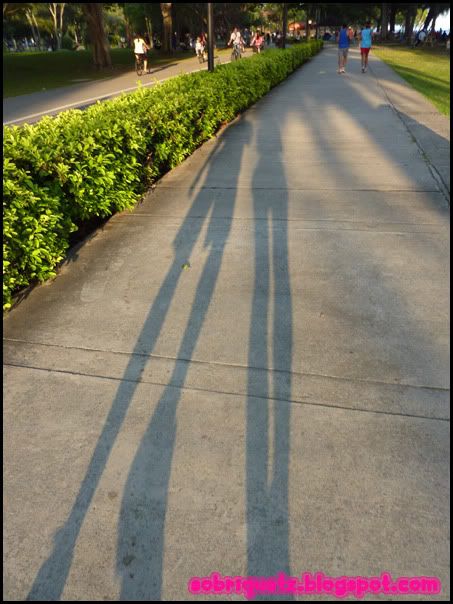 i wish i was as tall as my shadow

after almost 2hours of walking, we finally reached our destination! we walked from when the sky is bright till when the sky is dark. so amazing right! if we were in the west, we could possibly see the sun setting while we walk...
awwwww, so romantic :p
my dinner! stingray with rice! i love stingray! this was really not bad, not overcooked, still soft and tender!

gh and i shared satay as well, which is also not bad!

this is quite an expensive dinner though :(
after dinner, we were too lazy to walk back to the car, so we ended up taking the bus, which took super long, and looped to marine parade area first. they should have
East Coast Park express
, those choo choo trains that you see in Sentosa!