went out on saturday to meet elyn, dots and evadne! i haven seen dots in ages! and elyn is flying off tml!
:( sadness. and she's only coming back 1 year later! well, at least coming back la, she has actually been gone for 1+ almost 2 years already!
had dinner at
manhattan fish market
, i love that place. but sadly, i found out that it's a malaysian company and that
fish & co
is a Singaporean company. so technically, it is obvious which one i should support?!
but manhattan has nice prawns :(
yesterday's meal was not fantastic though
the server did not know how to do the flaming prawns well and the rice was so hard! pretty disappointed with it actually
i paid with Capitacard, got a
10.3% rebate
, used up all my rebates in the Capitacard (which amounted to
$17+
) and they gave me a
$10 MFM dbs card voucher
! :D
happy! i'll definitely go back there again to eat!
after that we walked to
313@somerset
to shop. walked through f21 but did not get anything, ended up at
New Look
which was surprisingly cheap!
MASSIVE MASSIVE DISCOUNTS! and the clothes are not bad! i might consider shopping there next time :)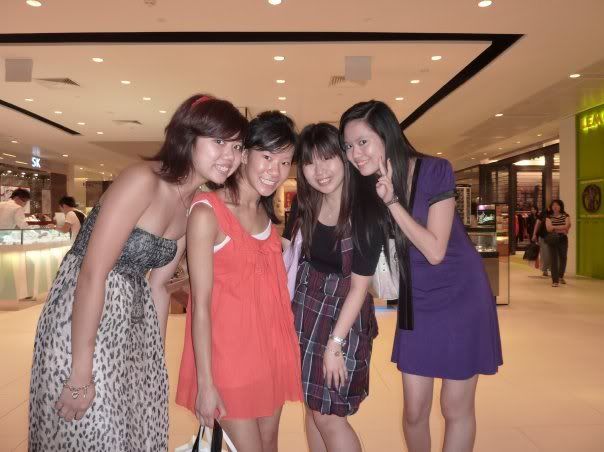 us at 313@somerset

i love my widescreen camera so we don't have to stand so far away from it!

i know my zi pai skills are improving by leaps and bounds

elyn wanted to show her jap/korea/saudi/taiwan/etc. frens the MRT sign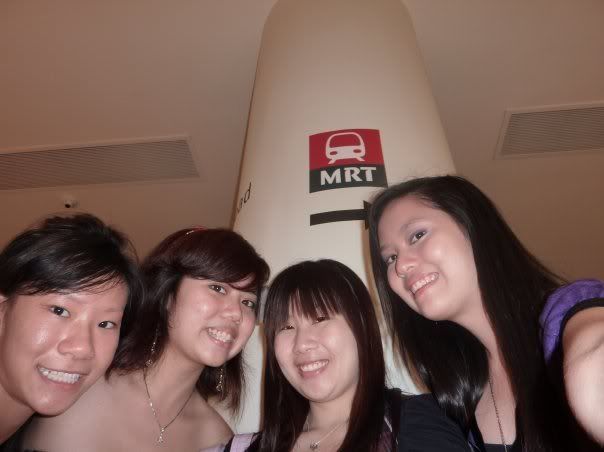 plus a naked eva :P hahahaha! i purposely never put her full name somemore, in case someone googled into my blog by it :p

was quite tired throughout the whole outing as i was having a flu
but it was nice to meet up :)
will really miss elyn after she leaves :(
which is in like
8 hrs time
!