after 4 long days of not meeting gh, we finally met up to go out for the whole day! :)
we went to check out new moon, bought stuff, had sakae sushi buffet and went to see christmas lights in orchard road and Singapore Flyer!
so we met at The Cathay to catch an early show
because i was afraid that there will not be available seats
i even bought tickets the day before!
plus we need to watch early so as to get student discount at The Cathay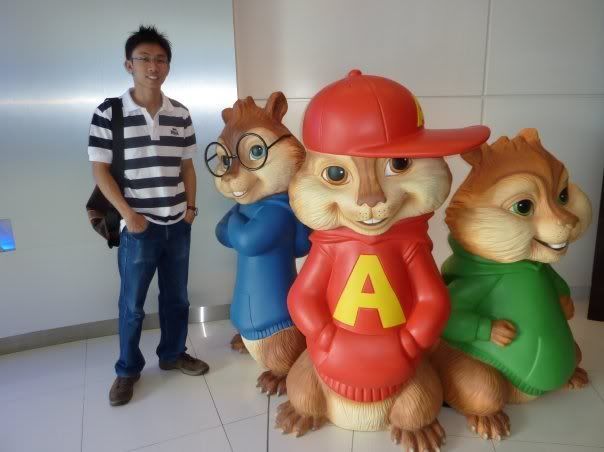 some camwhoring while waiting for the theatre to open
hopefully the Princess and The Frog will be my next movie! :)
overall, New Moon was boring
though i expected it to be, cos i thought the book was boring as well
in fact, i think the whole Twilight saga basically sucks, but i still watch it anyway
HOWEVER, jacob's hot bod saved the day :P
he has like 8 pacs! and he looks even better with short hair!
just that he still has a doggish snout
i expected the werewolves to look abit more monsterish
but they looked like pretty lovable wolfies
(spoiler: but of course they find out in book 4 that they are not really werewolves, they are just shape shifters)
next we headed for a light lunch at PS basement
before heading to Arab Street to buy some stuff
haiz, bling blings are really expensive!
good thing there is an alternative to it...
after that, we came back to Wheelock Place for Sakae Sushi Buffet!
more about it in another post :)
i love high tea buffet, because it kills 2 meals for me
save money in a way
we shopped/walked around after that, waiting for the sky to darken
so that we can see the beautiful christmas lights!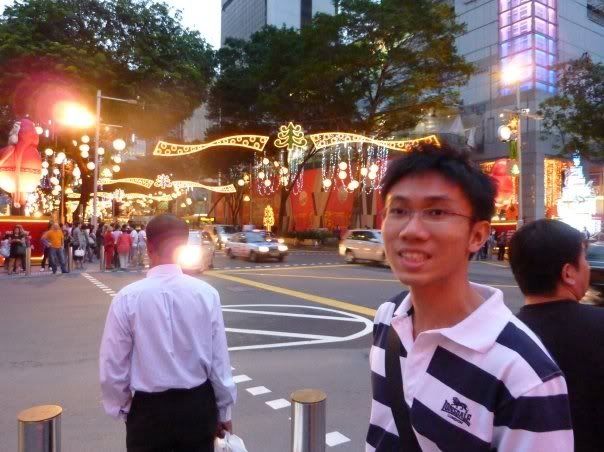 orchard road decorations
every year there will be the orchard road decoration contest
well, i think Ion Orchard should win
the other places looks pathetic
with PS, Tangs, Lucky Plaza being the most pathetic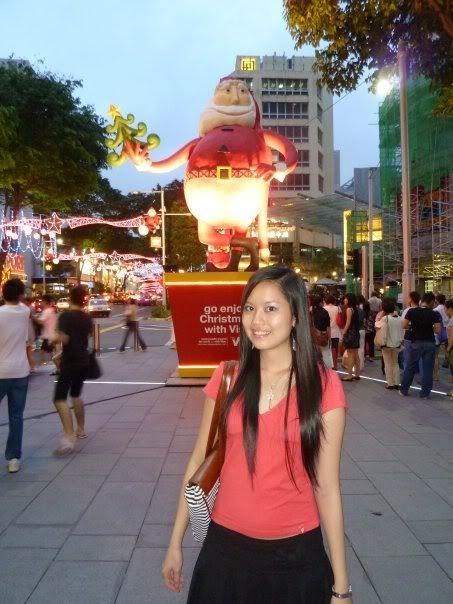 giant santa claus statues by VISA
this year, there is also going to be some designer contest
where clothes were designed for reindeers
installation art rocks, because they provide such good camwhoring opportunities
so we took turns to take photos with ALL the reindeers
it took us a good...few hrs i guess :P
reindeers from cine towards taka
i like the last picture, don't i look like pantene advertisement :p
my hair is almost touching my ass now
and nope, they are not hair extensions!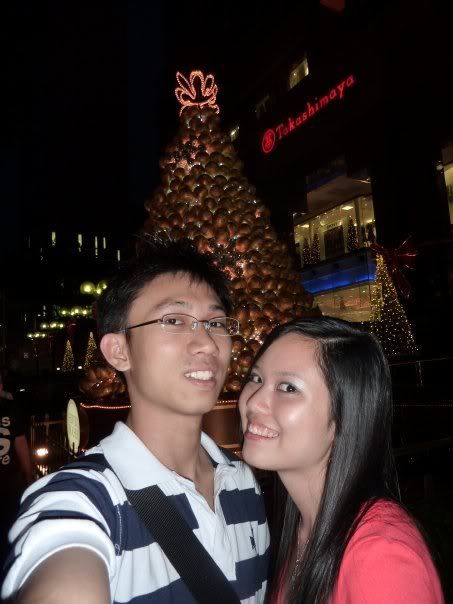 ferrero rocher tree outside taka
the reindeers are sponsored by Hitachi if i'm not wrong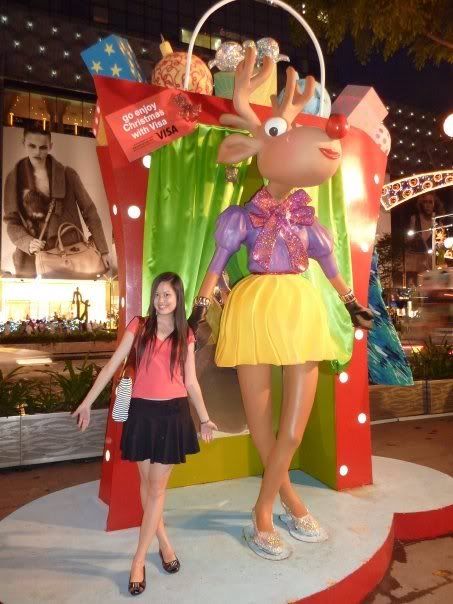 i asked gh to pretend to look up her skirt for this one
it'll be quite funny, esp if i tag him on facebook
but he dun want :(
he say later no one wanna employ him :(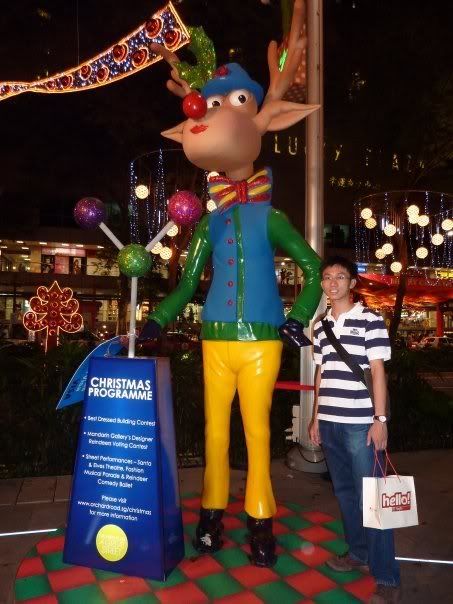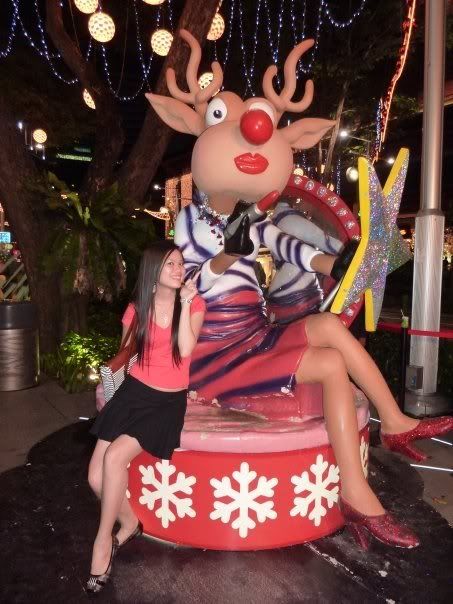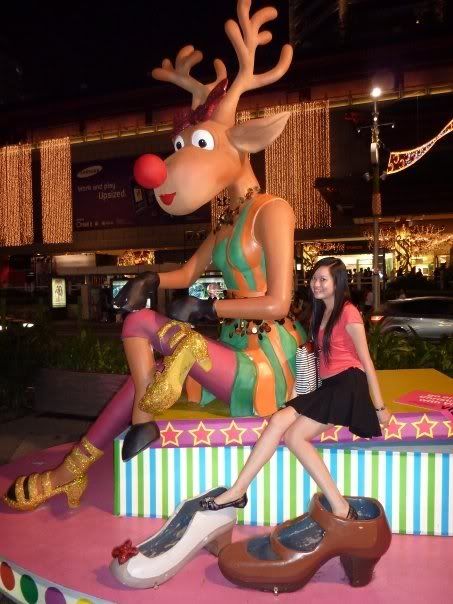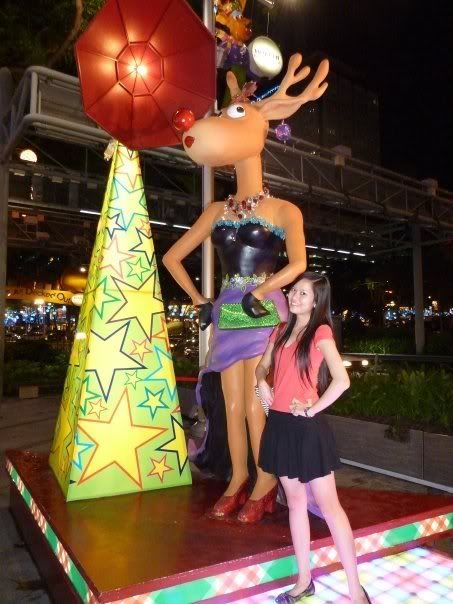 and that's all the reindeers!
we finally reached ion orchard, and of course, there was massive camwhoring with the purple christmas tree and its jingles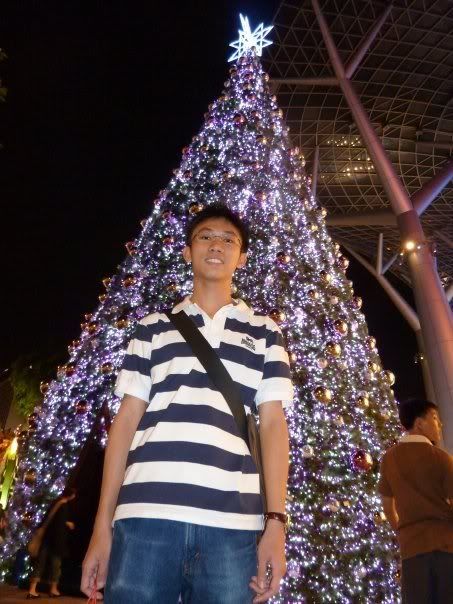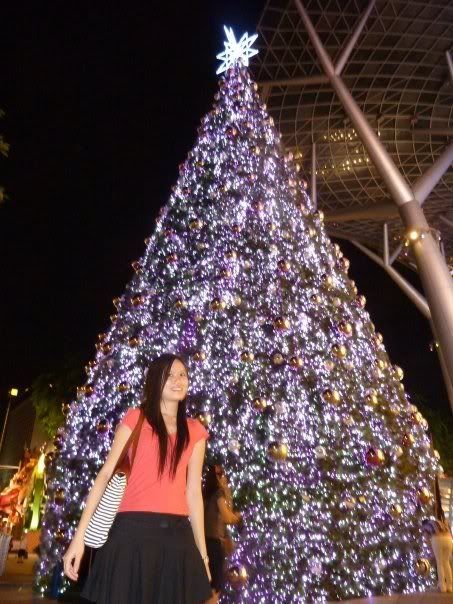 i dunno why people cannot take photo of the christmas tree PLUS the star!
the star is very important what!
then we took loads of pictures with the snowbells
because it looks nice and artsy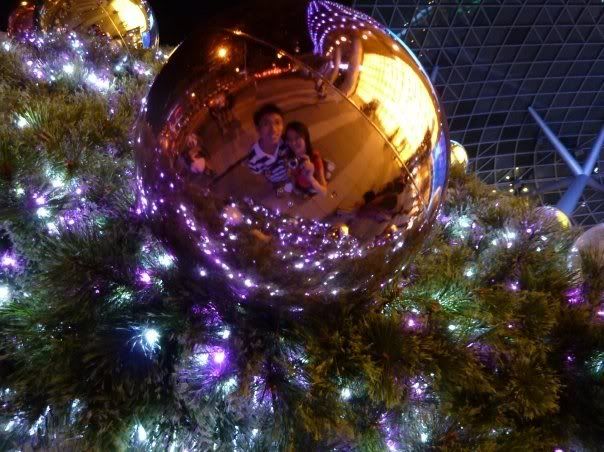 a few out of the many many many balls pictures that we took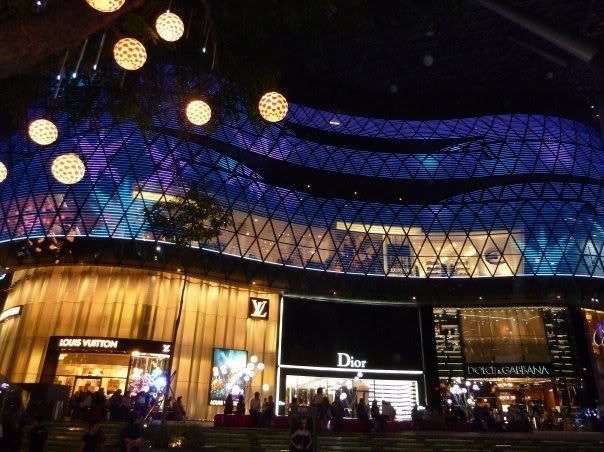 can you see the snowflake on ion orchard?
next we walked back to taka, to take photo with the HUGE LV bag and also the christmas tree inside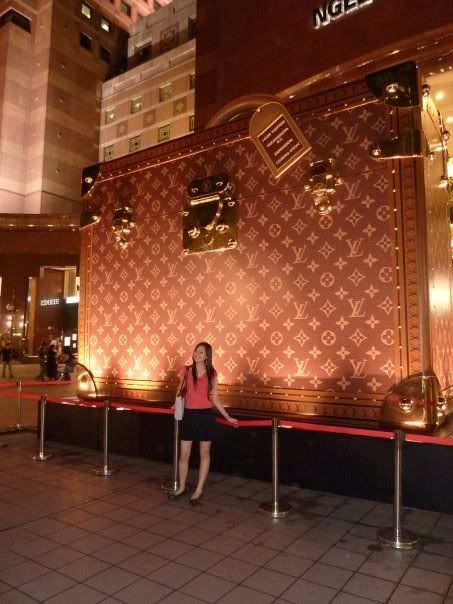 as usual, the aunty just cannot take the christmas STAR
then we crossed over to paragon, which also has pretty nice christmas deco
the butterflies look like heart shapes
i like!
then as we were walking past the Singapore Visitor Centre,
there was some event going on where they were giving out free balloons
only for kids la
plus free photo opportunities
despite balloons only for kids.....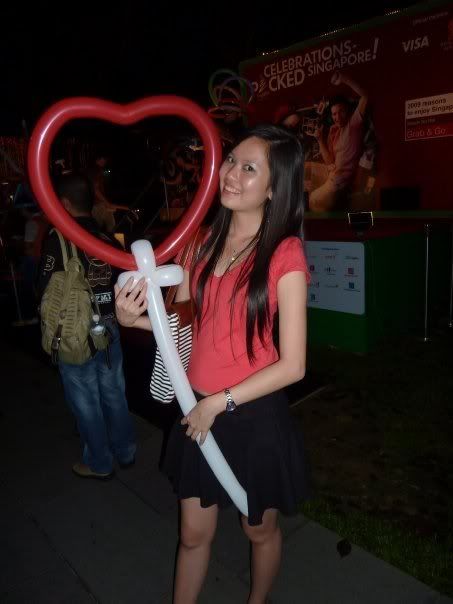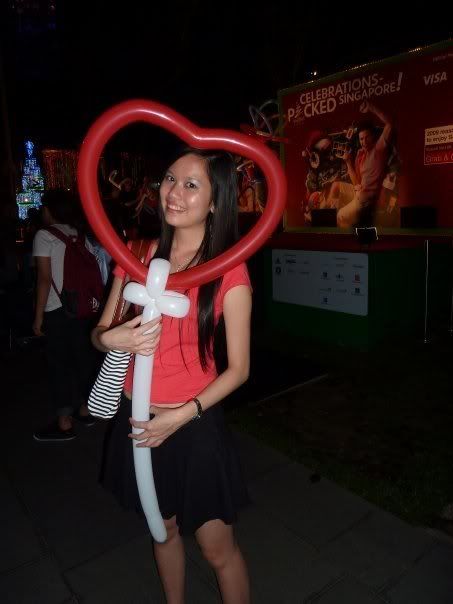 i managed to grab one balloon too!
and i brought it all the way home on the bus
everyone was staring at me
and gh was positively BEAMING everytime some jealous girl look over at my balloon...
as if he was the one who gave it to me -__-"
then we headed for Singapore Flyer because the newspaper showed that it has the biggest biggest biggest christmas tree!
nope, this is NOT the mega christmas tree :p
this is the mega christmas tree at Singapore Flyer!
it was so huge that we went over to esplanade rooftop to take photo!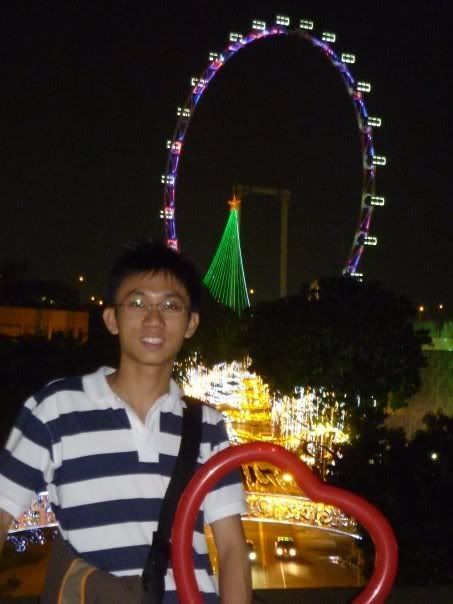 and that wraps up our trip for the day
loads of walking, very tired,
but very happy :)