i've been MIA these few days because my cousins have been staying over at my house
in fact, it was a 5 days 4 nights stay
haha a non-overseas holiday for them
it was filled with sports and trying out of new food!
they came on saturday night, and we made pizza for dinner!
first time my mummy tried it
and according to ian, it is "better than pizza hut"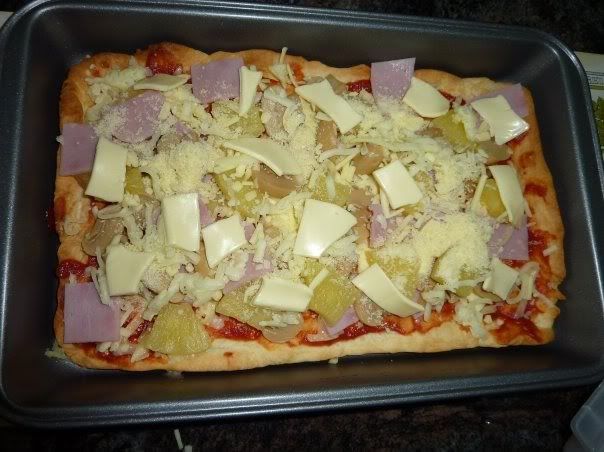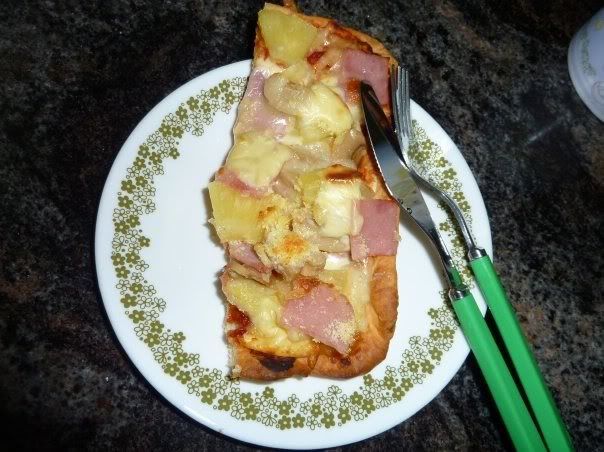 pizza tasted great, just that more cheese needs to be added
the most expensive part of the pizza is the cheese
cheese is really expensive! a packet of mozzerella is like $7!
and it's not even the premium sort!
on sunday, i made pancake for them :)
and ian said it was "better than macdonalds" hahahaha!
he makes one really happy :P
and after that, we tried out this brownie recipe that i found online
even though only mummy is shown doing stuff here,
i was actually the one who did all the initial mixing okay!
it turned out not bad! but it could be better la
mummy says we need to search until we have the best brownie :S
dinner on sunday was pizza again, plus chilli crab spaghetti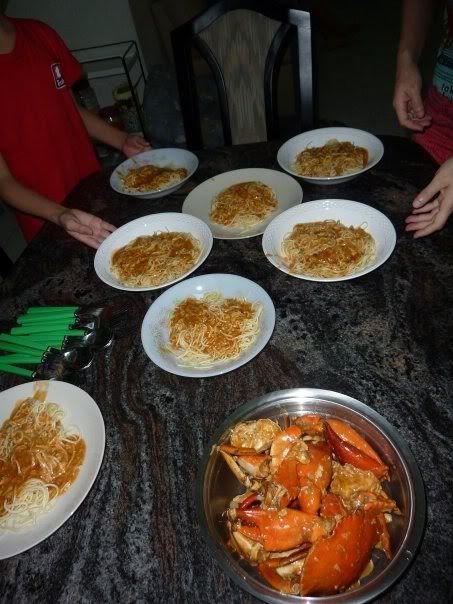 mummy bought 5 crabs, i dunno how many i ate
this time the sauce was not that nice
apparently it is more difficult to estimate when cooking for a big crowd
on monday, we went to Safra Jurong together with gh
actually we wanted to swim, but the pool has a lack of slides facilities
so we ended up at the children's indoor playground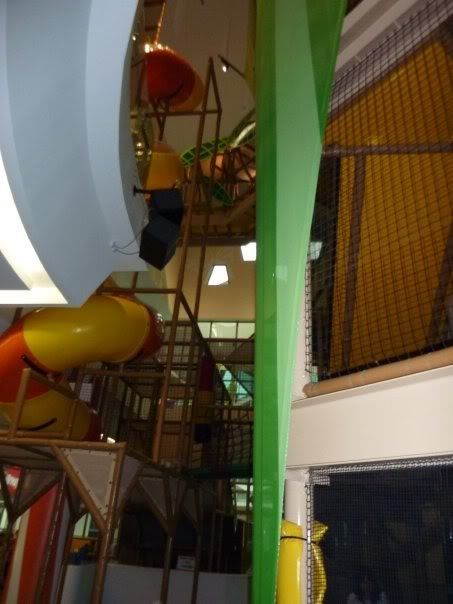 kids amaze jurong
it was basically a very gigantic hamster cage where you crawl everywhere
and then collect balls and use the guns to pelt balls at people
it was really tiring, considering that the place was SMALL
after that, we headed home because jurong east swimming complex (with the slides) is closed on mondays!
so we ended up playing 1hr of tennis at home
plus 1hr of table tennis
this is really an intensive training camp for me :S
i have not moved my limbs in AGES!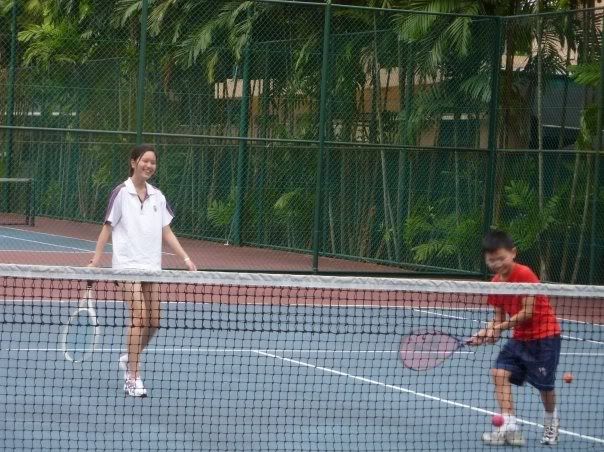 it was really funny playing with them though
ian's serves with his whole body spinning
but has an immense amount of strength through the spin
after that, we had dinner at the poolside
i like the new poolside tables, chairs and poolchairs
it looks... high class
soon the lobby is going to be upgraded too, making it even more high class
i like :)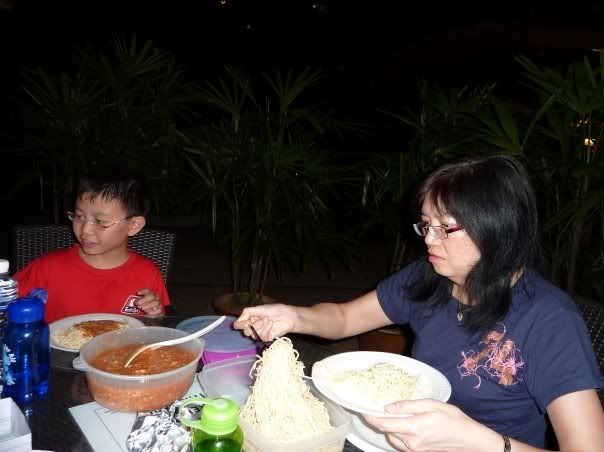 some leftovers
after spending a day in the west on monday, we headed to the east on tuesday
and went to East Coast Park to cycle
being a weekday, it was super cheap
buy 1hr, free 2hrs = $6 for adult bikes, $5 for child bikes
so essentially, i went cycling for 3 hrs
OMG, PLEASE PRAISE MY STAMINA!
for someone who has only been in front of the computer and books for like MONTHS,
it is amazing that i can tahan for so long la!
we cycled from towards the east end (like right to the dead end) and then u-turn back, and headed all the way to bedok jetty!
of course we did had breaks along the way, but it's still VERY FAR!
at bedok jetty, we arrived just when they caught a super big fish!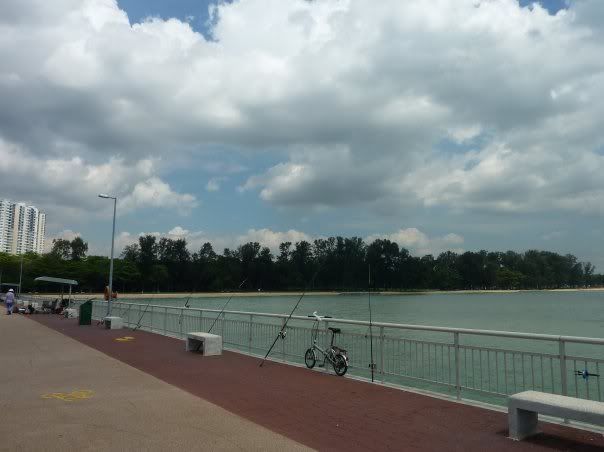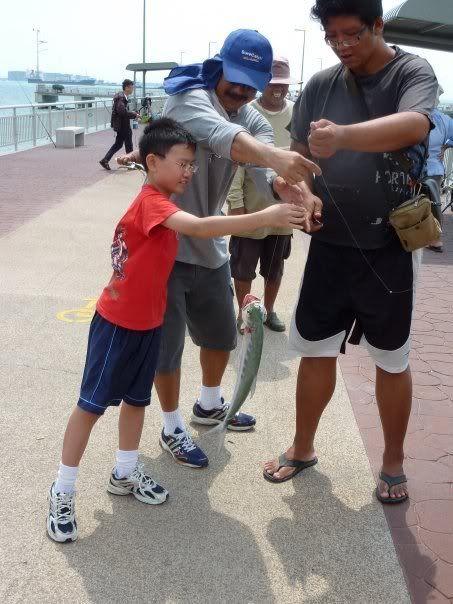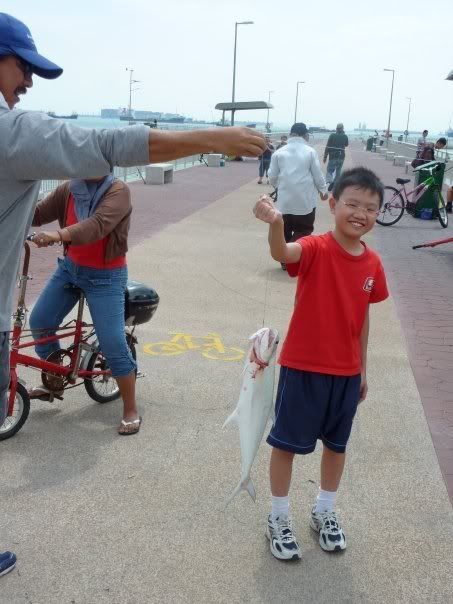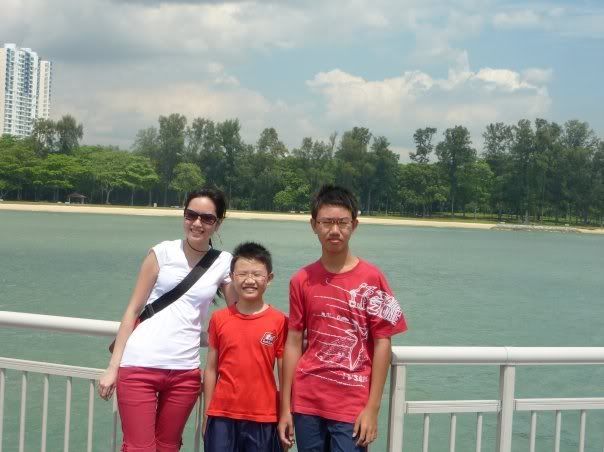 next was lunch at lagoon
i tried the Makan Places Lost & Found recommendation of Roxy Theatre Laksa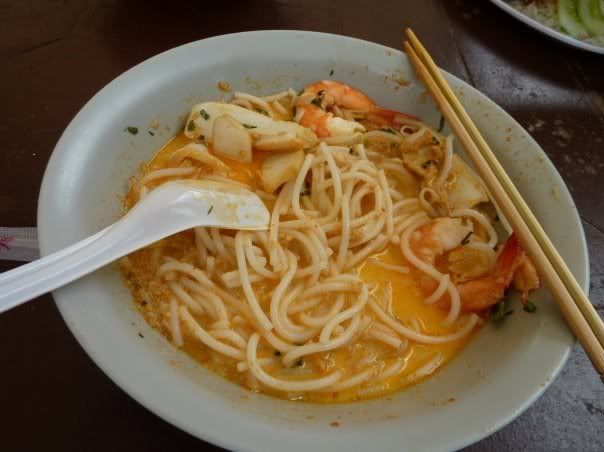 it looks unappealing and tastes unappealing
328 katong laksa is much better
the laksa i cook is much better :p
picture with mummy
after that, we headed to tampines industrial park to purchase balloon supplies from Balloon Baron, recommended to me by my aunty
i wanted to try balloon twisting during the holidays
so bought back the balloons and then started to twist twist twist!
i was thinking of doing it with my cousins
but eugene scared of balloon, ian has tiny hands
first: poodle, the most basic one
flower bracelet
giraffe
teddy bear
not bad eh, all my first try :D
teddy bear was second try though, cos the body bursted on the first try
my tiny zoo for the afternoon
at night, we headed for toa payoh hub for dinner, before going to see some christmas lights. kinda a wrong place to bring them, because it's not something that they are interested in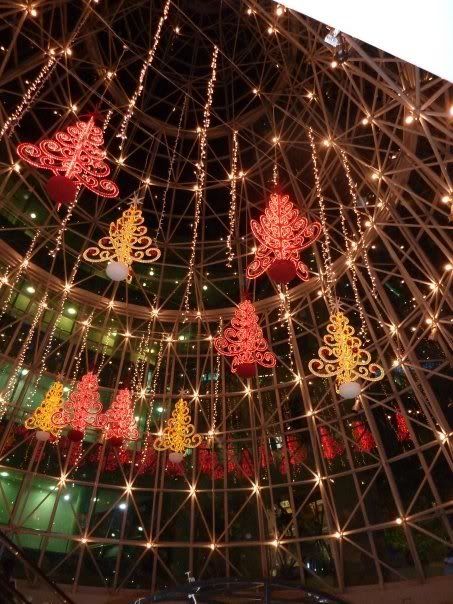 christmas decoration at wheelock place (interior)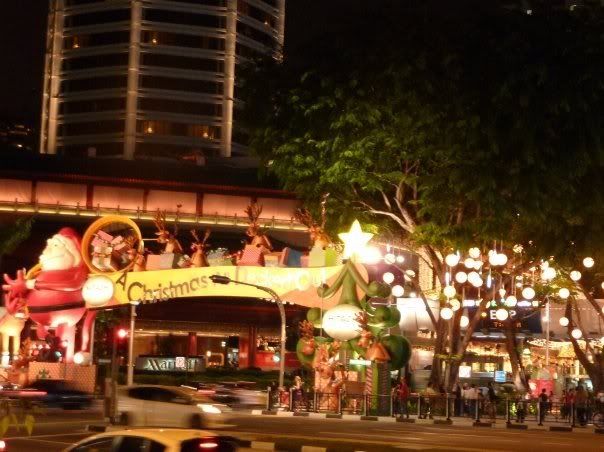 roadside decorations
outside shaw lido
trying to capture the background ion orchard
ion orchard christmas tree
for the last day, it was mainly spent at home
with tennis and table tennis and swimming
plus i also taught them how to play mahjong, including mummy
it's absolutely STUNNING that my mummy actually get it
and she can ask intelligent qns and think about strategy for it too!
absolutely amazed!
but good la, next time she can play with her friends
mahjong is good, prevents slowing down of the brain and dementia
also a good past time too!
and that marks the end of the 5D4N local holiday at bullion park :)