with antm currently at the 10th episode,
cycle 13 is coming to an end!! :(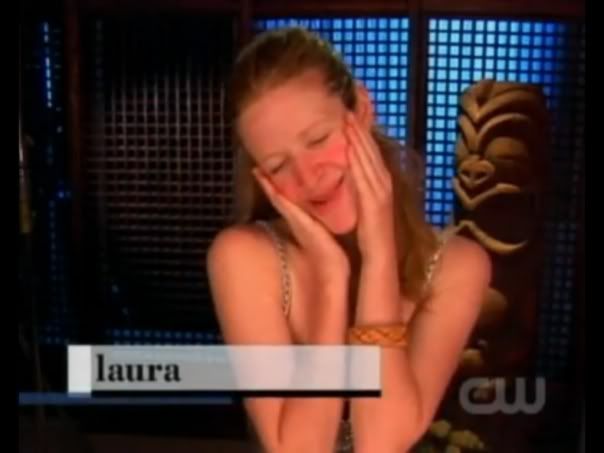 and it happened to be laura's birthday!
she's so funny!
"today's my birthday, everyone loves me on my birthdayyyy!"
erin and jennifer made breakfast for laura, so sweet!
erin is not such a meanie after all!
it's nice to have your birthday remembered :)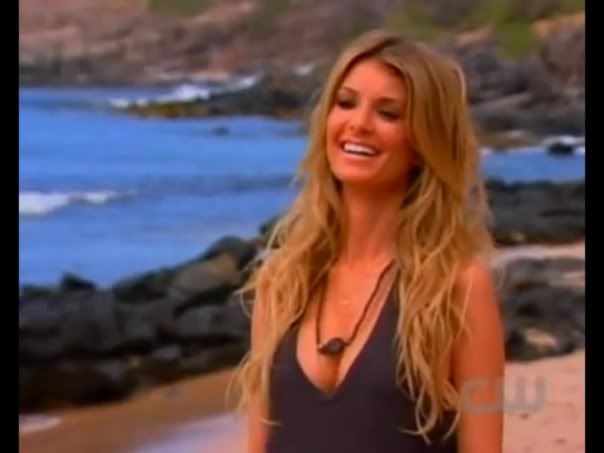 the girls met marisa miller on the beach
a victoria secrets angel! and i think she's damn hot!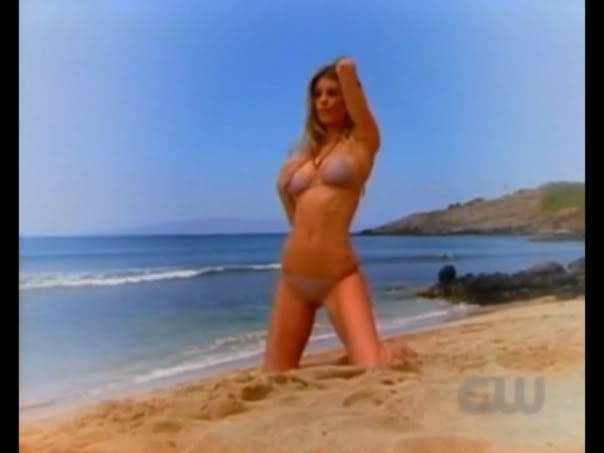 she taught the girls how to be sexy yet not over the top
meaning not being a hooch
but i guess this all depends on perspective...
but she said something very interesting!
women:
they like to see the curves of your body, the side view
men:
they like to see straight on
ha-ha, men and boobs, they never get enough of it
next marisa made them do a muah chee
meaning getting themselves all wet in the sea, and then rolling in the sand
this is so freshmen orientation...
afterwards, the girls had to bathe it off,
while still trying to be hot, yet not over the top
erin did GREAT!
so after the training, they headed towards their photo challenge
where they had to jump off this cliff
craaazzzyyyyyy! the rocks looked REALLY scary!
from this angle, it seems like u've to make sure you jump further out
else, u'll just die in the rocks...
and the catch is that they will only have ONE shot at this
laura, the fearless, volunteered to go first
all the girls did average, nicole turned the wrong way
while sundai was freaked out
soooo...
NICOLE
WINS THE CHALLENGE!
she wins some $5000 necklace plus she gets extra frames
and she will pick a fren to get extra frames
and that fren will pick another fren to get extra frames
and that another fren will pick yet another fren to get extra frames...etc.
until there's one girl left standing with no extra frames
this sounds lame to me :s
and the last girl standing was:
erin

she was sooooo pissed off
and considering that she has been in the bottom 2 the last two weeks
it's gonna be a worrying photoshoot for her without extra frames!
so back at the house, all the girls celebrated laura's birthday
so nice of them!
next day, the girl learns that they will be doing their photoshoot underwater
it looks freaky! the girls are guided down to the depth of the ocean
and they will NOT have oxygen while they photograph
laura freaked out when they took the oxygen away from her and started hyperventilating!
it's quite admirable that the girls have the gut to do this
except sundai of course, i can imagine that her photo is gonna be a flop
but laura managed to pull it off in the end, the ballerina in the water
nicole did great again, as usual
(SHE BETTER WIN ANTM!!!)

jennier did not bad
sundai made alot of excuses
erin blew her opportunity :(
and next, it was time for panelll!!!
the judges loved nicole and jennifer!
sundai and laura were not bad either
erin.... i believe is really going home :s
and the results!
Jennifer
Nicole
Laura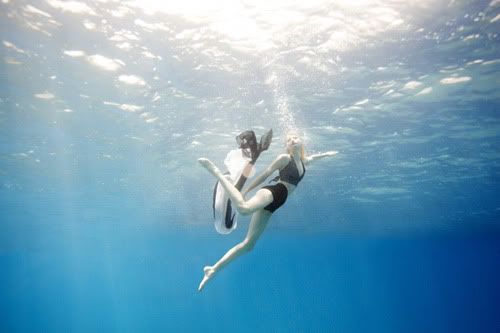 Erin (saved yet again!)
Out: Sundai
sundai cried desperately. she's a really nice girl though
However, i don't understand, sundai gives the same pose EVERY WEEK!
the hands up, showing her armpits, and i don't know why the judges have not pointed it out!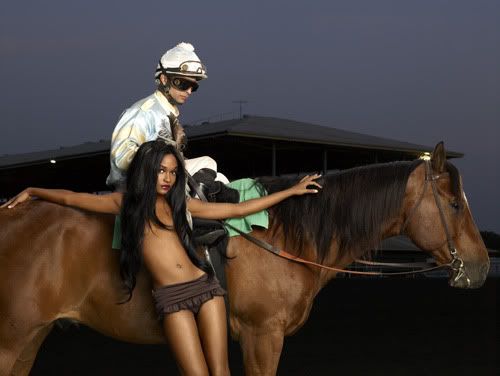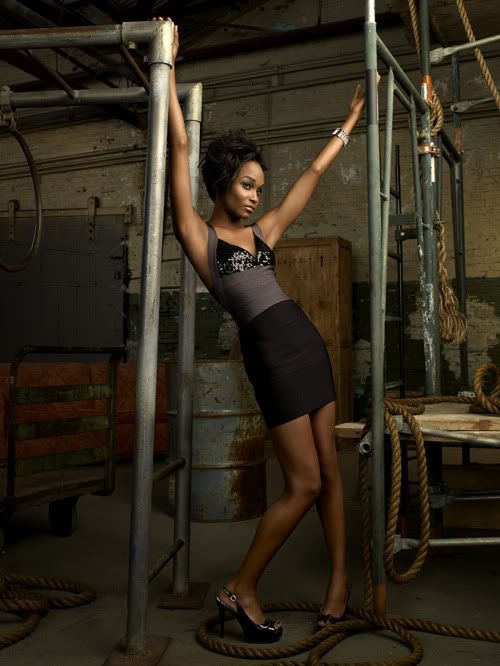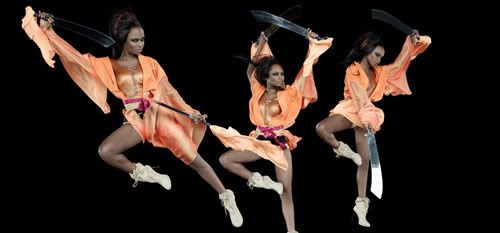 to me, she really deserved to go home...
and i hope erin will BUCK UP!