i was applying for some december internship today
and realise that i've not completed my P&G Online Assessment Center test
it took like almost 1hr to complete it!
because there was like a personality test + reasoning test!
my doodles for the reasoning test
it could have been much more, but some i just thought of it instead
and i guessed a few because i really couldn't find the pattern!
there was a 2min 30seconds time limit for each question
i was only in trouble for 1 qns, where i had 9 seconds left, and the countdown turned red! i totally forgot to look at it actually!
it was quite stressful, i did not even look elsewhere EXCEPT that screen
i did not even go close the windows when it was raining!!
ugh, i hope i did well, i hope i got my summer internship
i was quite shock that i had to go thru such a test despite only applying for an internship! in fact, lots of questions were not applicable, since i'm still schooling! but well, i just answered in terms of projects and past internships
mugging is terribly hard these days
i'm permmanently in school on saturdays, soon to be in school on sundays too
this is how scary work looks:
we actually ended at like 1230am
and i wanted to go home cos i was really tired already!
i couldn't even drive properly, my eyes keep blurring
so i basically drove quickly home (no, i did not speed!)
our hardworking cp group
evidence to show prof lau when he gets back!
the cause of my fears and worries these days: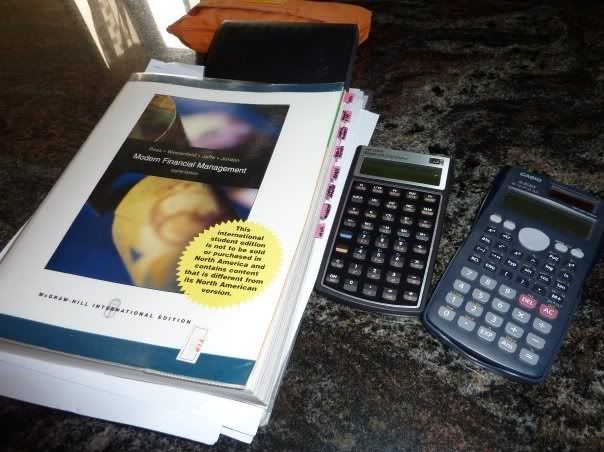 finance! :( FIN3101 corporate finance is killing the shit outta me :(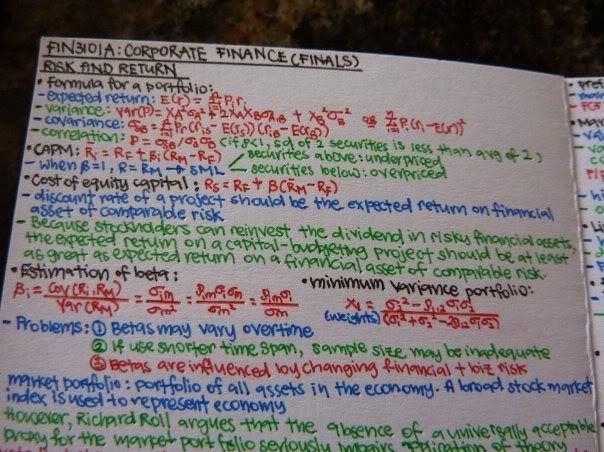 preparing my cheatsheet
and this is how the actual cheatsheet looks like:
OMG!
well, i was tempted to blur it, in case someone so wu liao to just use my cheatsheet and print out...
but i guess, there isn't such idiots reading my blog