to see all ANTM Cycle 13 Reviews, rollover Blog --> ANTM on my drop down list!

Disclaimer:
- all photoshoot pictures are taken from the official CWTV website
- printscreen pictures are from the youtube videos
yayyy, another week of antm cycle 13! :D
so the show starts with ashley being shock by tyra's comments about her being the most difficult to shoot. took 5 episodes to find out, not bad eh
kara talks about how she avoids nicole because "she is awkward, and slow and she'll just make a fool out of herself with every five words that come out of her mouth"
er, WTH?!?!
what has nicole done to offend you! haiz, initial nice girls are just turning bitchy, just like erin previously
so bad!
but i like :P
i watch the show mainly for the bitchiness and drama anyway
okay, moving on...
new tyra mail in the limo! since they were shocked by it, there was no usual TYRAAAAAAA MAILLLLLLLLLLLLLLL or *SCREAMS*
so they arrive at their location and sees benny ninja
benny ninja is like a FREAKING AMAZING TWISTERBLE GUY!
he's like made out of plastacine?!?
the way he contorts himself into poses is pretty amazing
i'm quite sure he has less bones than a normal human
and he was here to teach the girls about dancing
nicole says how she has never danced before, and she has never been asked to prom
sounds like a poor lonely girl!
kara also says how dancing is not her thing, while Ashley whoops with delight since she's a dancer and this is her thing, whatever. she better not win the dancing challenge!
benny ninja and lil mama was teaching them how to express themselves through their bodies. well, i think it was pretty dreadful to watch
after sundai and nicole had their turn, apparently it was really too painful to watch, and a bunch of masked men came out to teach them how to express through dancing
apparently these masked men are the Jabbawockeez, some winner of an american dance show. and the girls challenge is to work in teams of 3, come up with a cheorographed dance moves and perform right after Jabbawockeez
okayyyyy.
most of the girls are basically dance idiots?!
how is this possible!!
winning team gets $17,000 worth of jewellery!!!
*all girls SCREAM!!!*
well, i would have too :P $17,000!! omg! convert that to sgd and i'll be even happier :D
Team 1: Jennifer, Kara, Rae
Team 2: Laura, Brittany, Sundai
Team 3: Erin, Ashley, Nicole
HAHAHAHA! the two girls that ashley hates in the house!
and she thinks they have the least coordination in the house
so they have 1hour to cheorograph their moves
team 1 practising
team 3 with ashley directing or bossing around more like it
but nicole and erin let her directs as ashley is the one with the dance background
after 1hour, it's time for the performance!!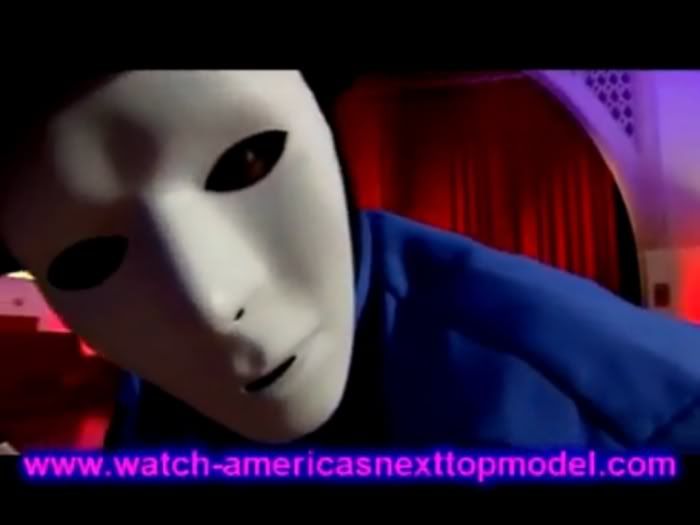 first up were the Jabbawockeez!
omg, this picture is freaky! i'll confirm have nightmares tonight! :(
now it's time for the girls!
i thought team 1 did well! it was energetic, you could tell the happy, sad and angry moves! team 2 was alright, the skipping team was pretty lame, but not bad still
considering they only had 1hour to cheorograph!
team 3, well, dunno what they were doing, but i did get the anger part
results! the winning team will get $17,000 worth of Rhonda Faber Green jewellery!
everyone is really excited, and jennifer mentions that even her CAR is not worth $17,000!!! wow!
summary comments about the performance:
Team 1: good job
Team 2: skipping rope sucks, sad section was the highlight
Team 3: it was totally confusing aka the judges had no idea what's going on!
and team 1 WINS!!!
and of course ashley was not happy about not winning
saying that her team was the only one who had real dance moves, it was really abstract, blah... while others were just jumping around
*rolls eyes*
next morning, they receive a video message from mr jay
telling them that their photoshoot will be in las vegas, so hop onto the plane!!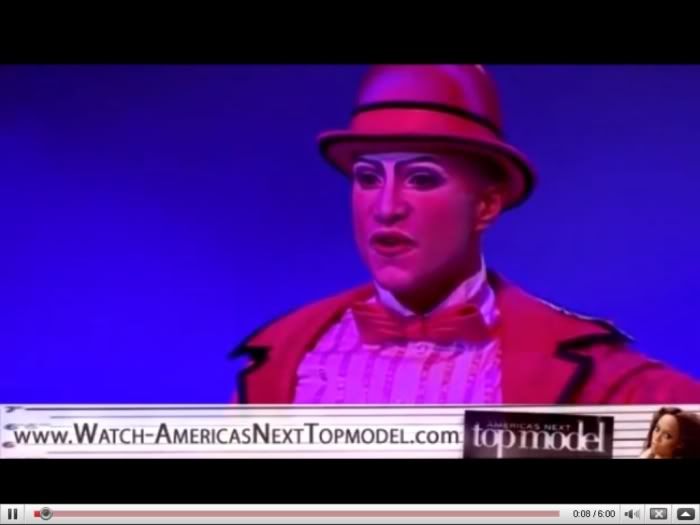 and jay transforms into this, and acts out a short part to tell the girls that they will be taking part in this circus like thing for their photoshoot
and the basic idea for the photoshoot is this:
wow, wonder how the girls will do
and they will have to work in TEAMS of 3 again!
first group! rae, brittany and jennifer!
well, i thought they had to do some stun like poses
but it was okay, normal, not dangerous
group 2: sundai, erin, nicole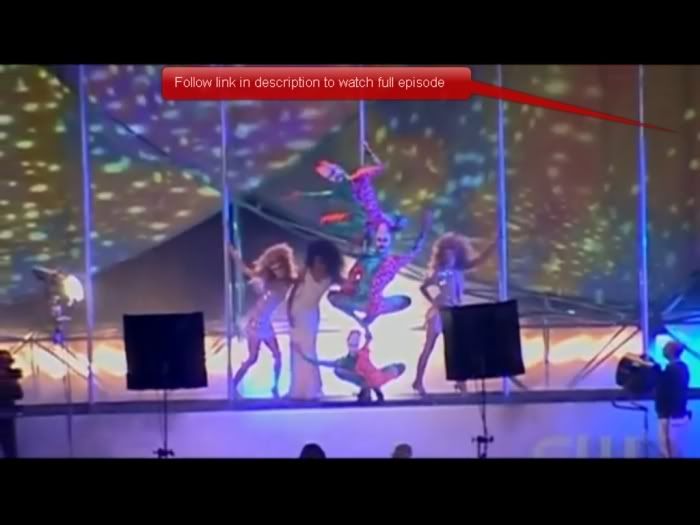 group 3: ashley, laura, kara
okayyyy, fastforward to PANEL!
they keep getting short guest judges
but it's quite amazing that there are actually short models that make it!
jennifer did badly, she brought group 1 down
rae looked really fierce!
laura looks like she's climaxing according to their words
and the judges all LOVE IT
ashley - weak. she looks really boring
kara needs to rock it on the set
and ashley was the one who pulled down the shot
next group, erin looks great
sundai had a fantastic film
nicole pulled down the shot :(
and results!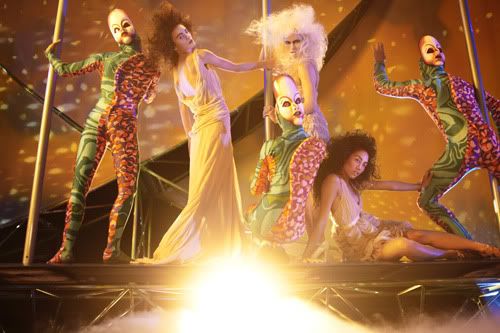 Best group photo: brittany (left), rae (centre) and jennifer (right)
laura - left
nicole - center
Sundai - left
Erin - right
kara - right
out: ashley! (center)
totally deserve it!
antm is getting it right this season!
jennier was really saved by brittany and rae
she should really count her blessings!