As 30th September is fast approaching, and my Swensens Icecream Buffet voucher is fast expiring...
gh and i decided to go eat icecream buffet today! :)
to celebrate his passing of ippt
to celebrate the end of focus group
and to relax abit before recess week starts
and of course, recess week is no recess at all
recess week is intensive mugging week, in which for me,
it'll start the moment after i finish blogging.
the scariness of university.
but i don't think this is the most that i've ever studied before
the most was probably during sec 4 prelims, where i study 12hrs a day
and of course i did damn well
and then i slacked for o's, and of course i did not do damn well
haha, yeah, hoping to achieve last time's standard again
university is important, doing well will give me a headstart to a good future
and of course to a good salary band too (hopefully)
anyway, back to the icecream buffet
it was my 2nd time there, gh's first time there
there was a long queue outside, but when we finally managed to step in,
we realise that there were actually lots of tables!
i think they are low on manpower
so of course, i continue trying all the other flavours that i did not eat during my
first time there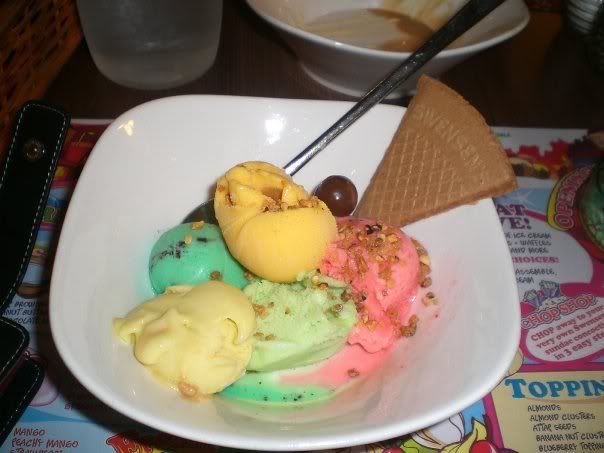 mainly have not tried the gelatos
the flavours changes everytime that you are there
so i guess you will always get to try something new
i was looking forward to eating Apple Crumble icecream again, but there was none today!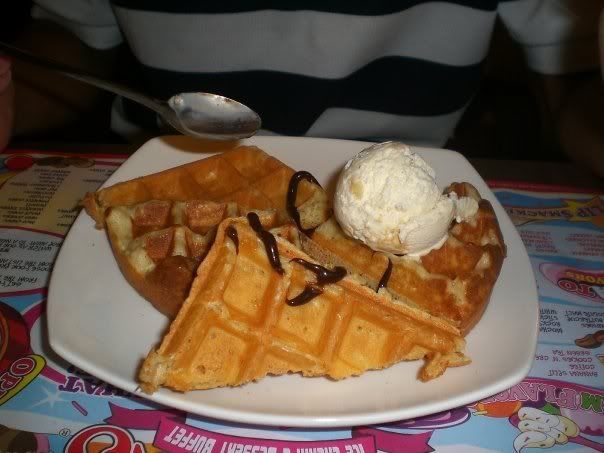 gh's waffle which was only normal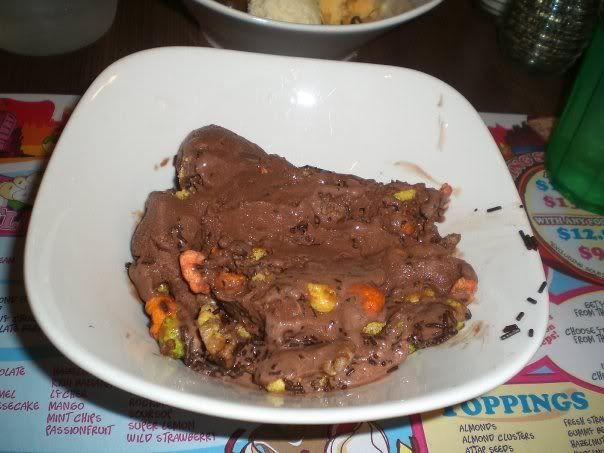 my chop that up icecream
which was pathetic, and looks pathetic
basically they try to be like Cold Rock at Holland Village
you can choose max 4 toppings, and an icecream, and they will mix everything up
quite boring, should follow Cold Rock, use 2 icecream flavours instead!
the guy that help me do this obviously did not do a good job
did not even chop much la!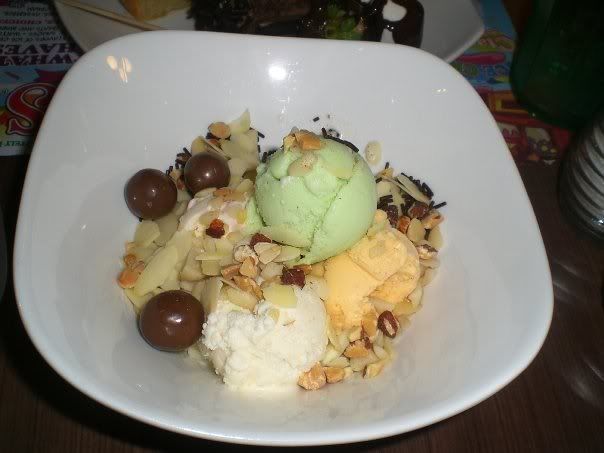 we tried the cakes and fondue too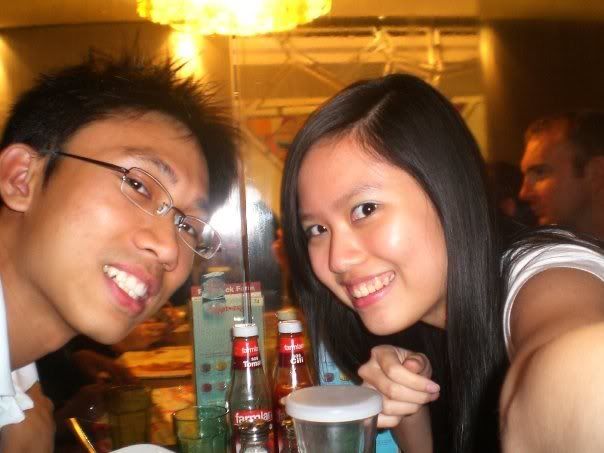 us :)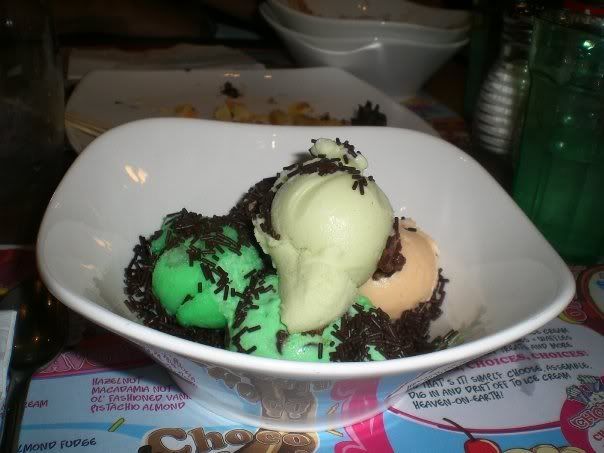 we ate a total of 29 scoops of icecream altogether!
and then k.o
hahaha! actually swensens icecream is not of very high quality
but okay la, this cost
$11nett
, i think it is pretty worth it
so hurry up go before the
1-for-1 promotion ends on 30th september
!