we celebrated mooncake festival at marina barrage on wednesday, under a new moon, two weeks earlier than the actual festival date
but i think it was quite fun actually :)
good camera + photographer (xt)
good scenery (obviously la, barrage leh)
good food (mooncakes la)
good taboo game (good thing that was fine, it cost me 39bucks can!)
haha, yup :)
just that we din have alot of time there la
quite rushed actually!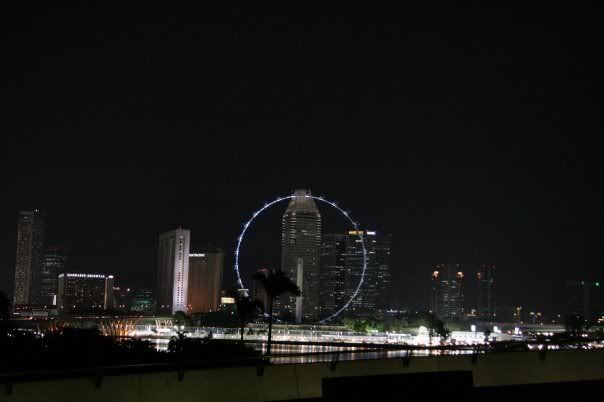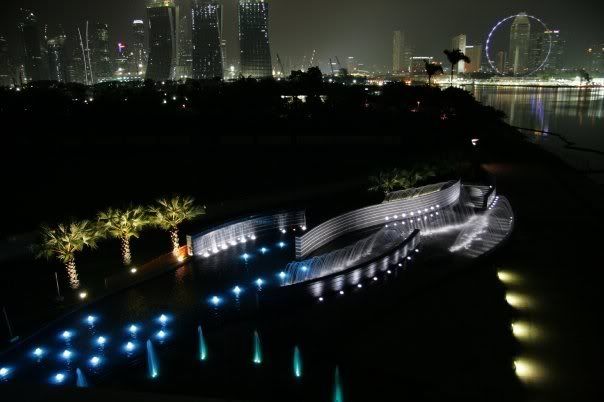 i like marina barrage :)
except that it is not very accessible unless you drive
but it has a good view
pretty central location
FREE parking

BIG carpark
perfect la :)
gh and his frens, plus sw (whom he fetched) was there first
so after i reach, then we decided to find an ideal location to sit
we decided to sit in front of the singapore flyer
and i said
"OKAY, LET'S PITCH TENT HERE!"
omg, and gh and frens all believe that i SERIOUSLY brought a tent leh!
omg!!! cant believe it! they say it is totally something that i'll do?!? oh man
szewing, rk, u got think that i really really brought a tent anot?!?!?

haiz, zh says i've no reputation already :(
as you can see from the picture, NO THERE IS NO TENT!
i brought floor mats la!
Stage 1: Eating Mooncakes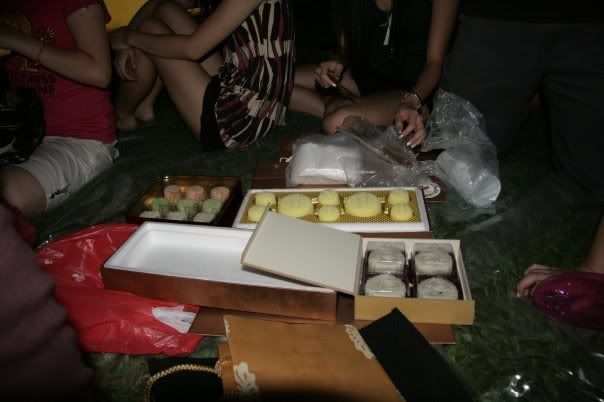 emicakes crystalskin durian mooncake,
starbucks white choc macadamia nut mooncake,
bengawan solo snow skin assorted mooncake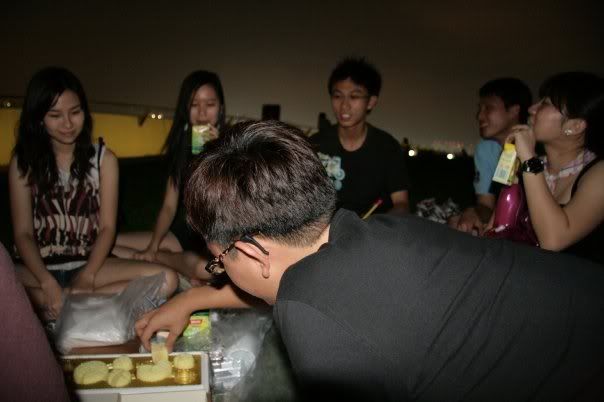 well, i know xt did not intentionally take this photo
but, i think it brings out gluttony quite appropriately... HAHAHAHA! :P
dunno whether grassy still got read my blog anot :S
xt and rk
gh, ww, candy
ww looks constipated
or does he have a mooncake in his mouth? :P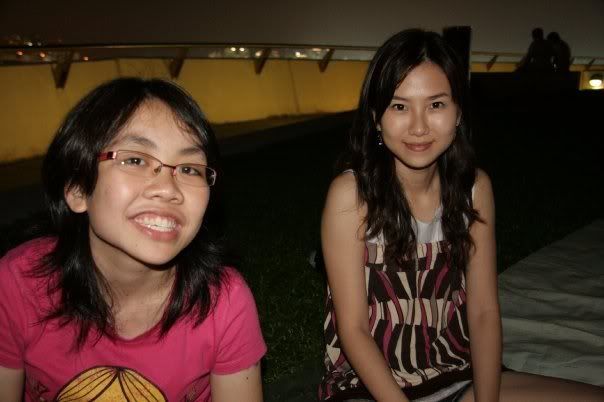 qiuxuan (rk's sis) and sw
muahaha these 3 photos were taken by me! :D
Stage 2: carrying lanterns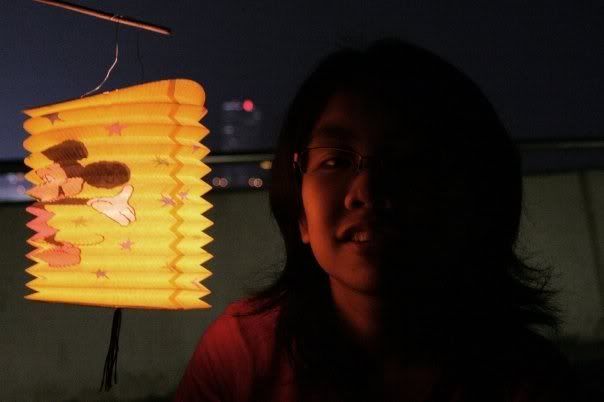 oh man, i should have glared
it'll look so scary :P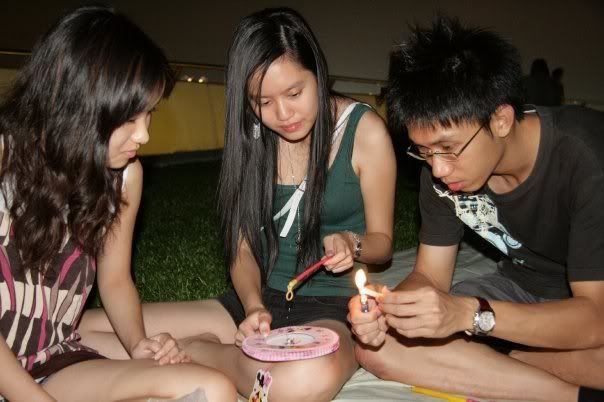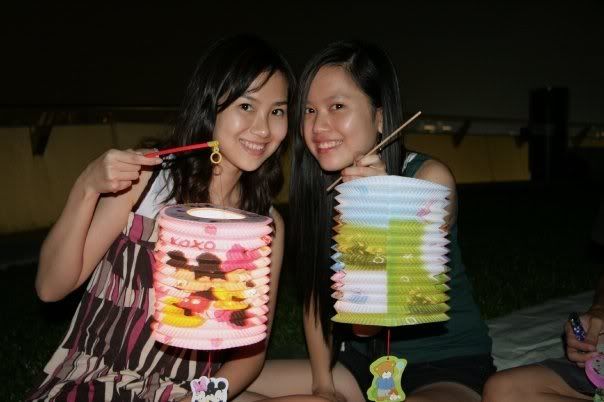 we actually also wanted to play sparklers
but kanna scolded by security guard
he say lantern can, sparklers cannot
oh man,
NO FIREWORKS :( NOT EVEN MINI FIREWORKS! :(

group pictures! :)
Stage 3: taboooooo!
taboo was fun! :)
it was quite funny initially when gh set the benchmark of 2 cards
so everyone just needed to beat 2 cards :P
it was pretty dark, but grassy's hp was like a torchlight
i wanted to bring torchlight, but i dun have those big batteries at home
din expect it to be so dark :s i thought i still can roughly see
xt, rk and qx damn pro la, i think they secretly everyday play at home
right right right?!
dun fake la! :P
another group shot!
cos mel and sarah came late laaaa
haha, they quite sad eh, cos they came AWHILE only, and then still have to take taxi home cos my car no space already! haha, too many amk people!
all in all, it was fun! :)
till the next outing!
**which is already in process of planning**