after a looonggg hectic friday in school, met up with some pri school guys for dinner!
in celebration of
kiat's 21st
and he has recently just got attached to this v cute year 2 girl! haha!
help him broadcast to everyone who still does not know la... :P
met at the UHC bus stop, where everyone was late except me and weijun
who has an overgrown bush hair :P hahaha! i tahan v long before i tell him about it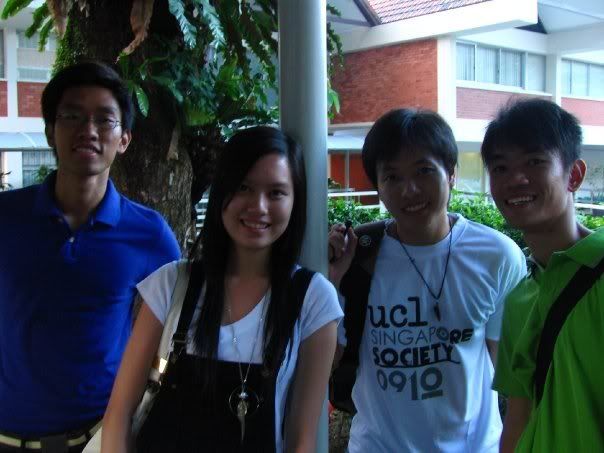 at the bus stop, waiting for 95, and kiat + gf
teckhao is not from mfps, but he's their ajc friend
new found love
while walking to dinner place
i was being an idiot, complaining about how they better not lead me in circles :P
and we finally reached the dinner place at
Maritime House
(
mrt: outram park
)
it's near the police CID area!
Mariner's Corner
it is a restaurant inside Maritime House
good ambience, cosy, and good reasonably priced food!
weijun and teckhao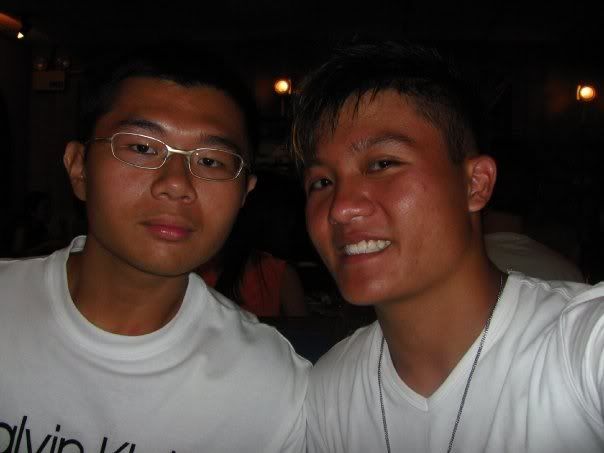 keith and guanjie
erm, i believe keith was never my classmate before?
but yeah, i know he's from mfps
after spending a very long time ordering,
we finally headed for the salad bar, free flow! of course we had to pay $3.80 for soup, drink, dessert, free flow salad bar. but it's quite worth it!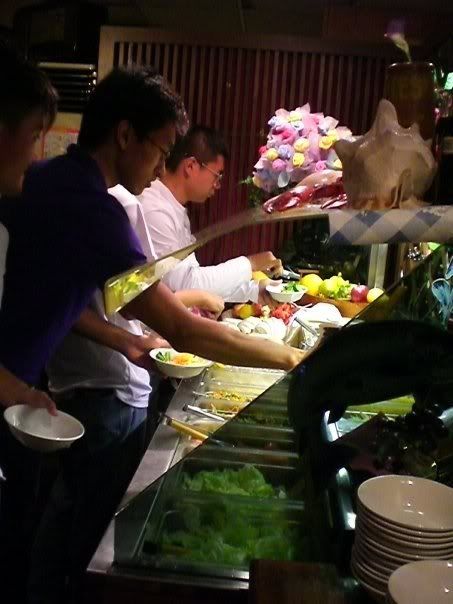 not alot of selection for salad, but sufficient!
a tiny corner in the restaurant
but they replenish the food pretty fast!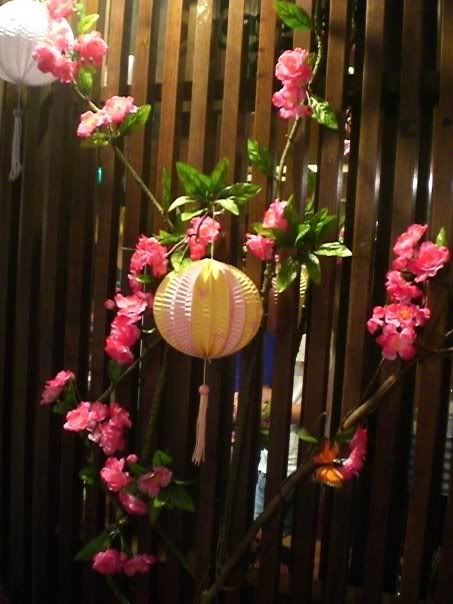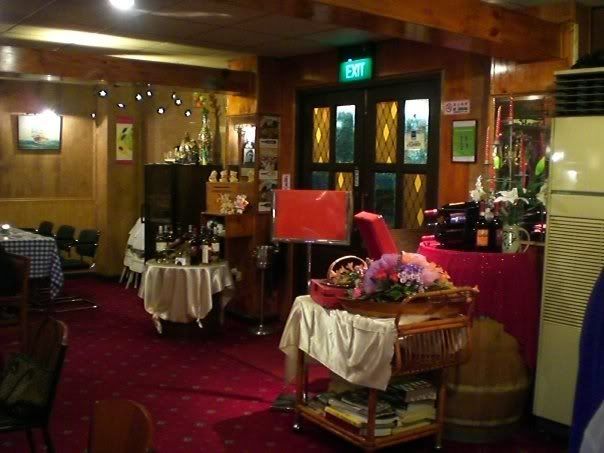 nicely decorated!
really cosy and quite atas!
salad, garlic bread, minestrone soup (i prefer cream soup!)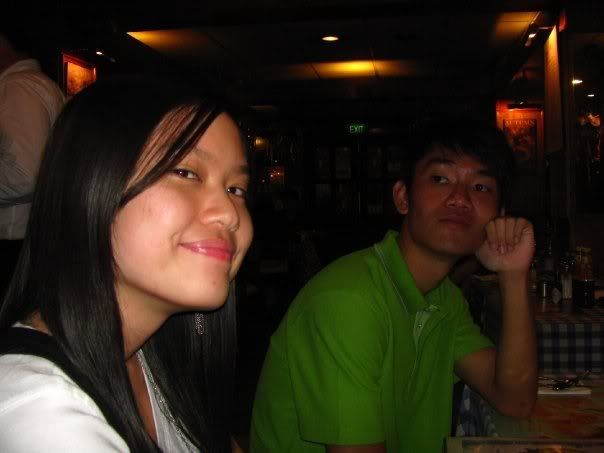 haha, zhanseng giving me the "are u retarded?" face
and after a long while (mine the longest),
food was FINALLY served! :D
very nice! and the food was mega portion!
it cost $18, then plus $3.80 for the set, so it is about
$22
!
dessert may seem pretty pathetic
but by then, u're probably too full to eat anymore!
icecream puff and icecream eclair!
chit chat for quite some time, shared stories,
gj sudden affinity (or is it sudden?) with very lame jokes
wj's very -wth- replies, hahaha!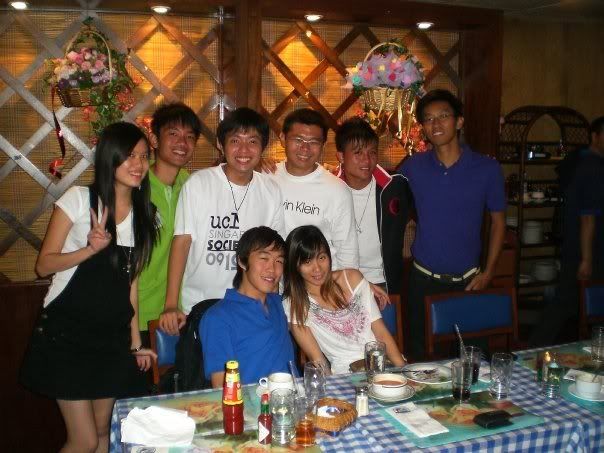 group pic! if we reversed the order, meaning kiat+gf standing,
it will TOTALLY be like a wedding dinner picture!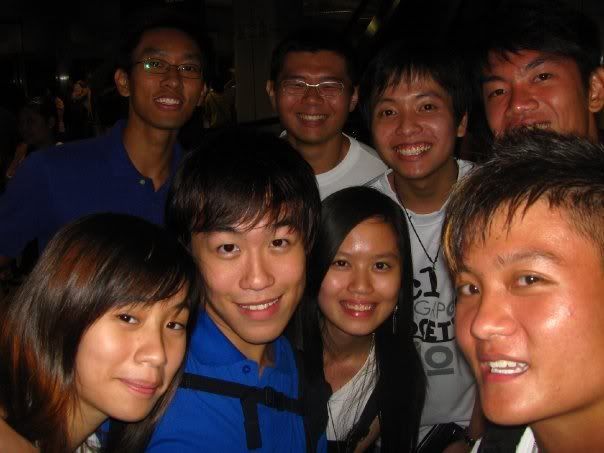 last group pic before shujun (i think that's her name right?) went back to hall
and we headed for rochor tau huay
at the mrt
the
tauhuay place
was SUPER DUPER CROWDED that night la!
the no.1 place for supper is it -___-"
had to sit along the road
with a car parallel parking in, but thankfully did not hit us
it's amazing how the nan ren can still eat
crazy lor, haha, i just watch :P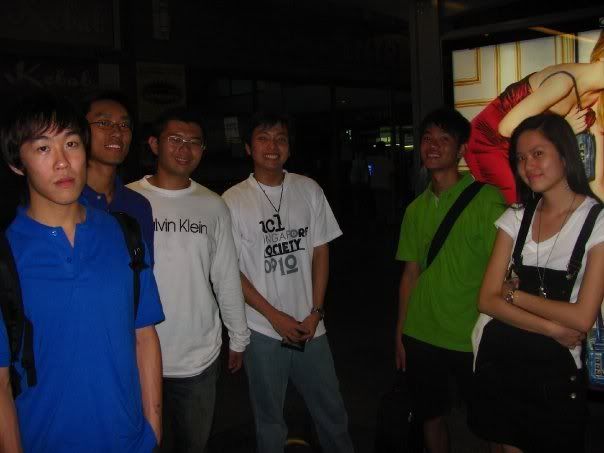 then we headed home before we miss the last bus!
but they went out again after they took the car
me, being a good girl, went home and stayed at home :P
HAHA!
(well, this is highly due to my curfew :s)
i intended to blog about the changi airport race today
but i'm really too tired and photobucket is against me!
TOMORROW! :D