Nuffnang is organising the inaugaral
NUFFNANG REGIONAL BLOG AWARDS 2009!
a blog award just for the Asia-Pacific region!
Bloggers from all over the region will come together in Singapore for this event
where a gala dinner will be held at the
Pan Pacific Singapore Grand Ballroom
!
Hosting the show will be,
Emcee for the night: Allan Wu
And aside from pigging out, there are also entertainment programmes!
Performance by Magic Babe Ning and JC Sum
Performance by Electrico
wooohoooo!!!!
ah, but of course, there is a catch!
it is obviously not possible for ALL of the bloggers in the region to gather at Pan Pacific Ballroom isn't it?
even fann wong and christopher lee's wedding at Shangri La could only accommodate about 100 tables!
hence, we need to write 2 entries to win our
GOLDEN TICKET
to the event!
I WANT MY GOLDEN TICKET!
just like charlie and the chocolate factory!
Hence, it is...
IT'S KRRUNCH TIME, GET PLAYFUL!
(basically need to write an entry on Pringles la...)
******************************



one fine day, to get away from all the stress and work,
i decided to open the dusty lid of my piano keyboard and laid my hands on those ivory keys. flipped to one of my favourite (and easy to play) songs,

Mariage D'Amour

(a song which gh seems to like too)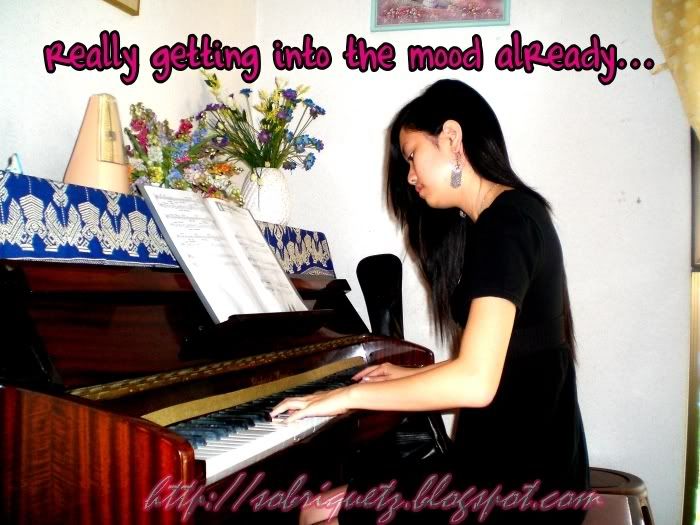 soh soh la la ti ti la la soh soh rey rey ti ti soh soh fa fa mi mi rey mi fa mi....
(eh, i seriously know how to play can, this is not a fake post!)
and the metronome does not even move when i wind it up again!
oh noooooooooooooo!
SIAN! now how?!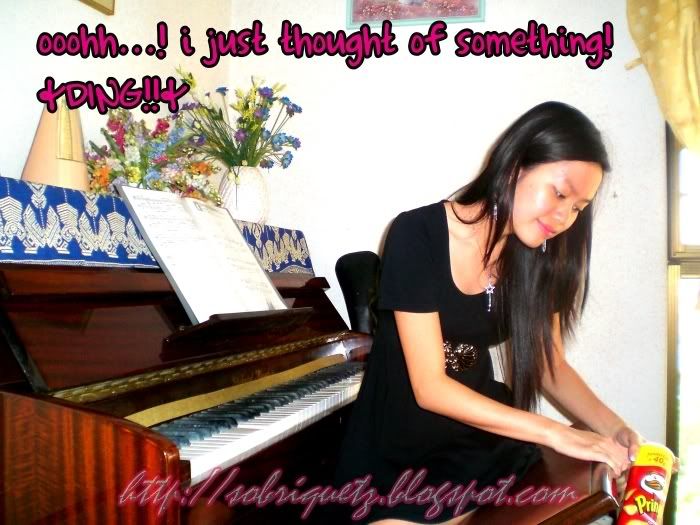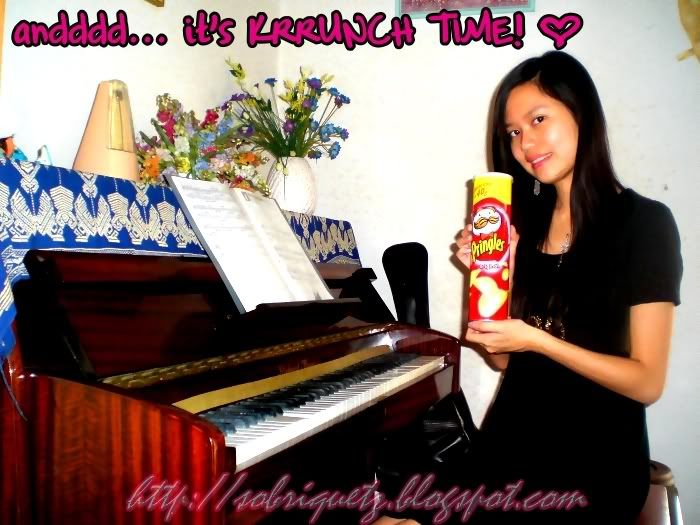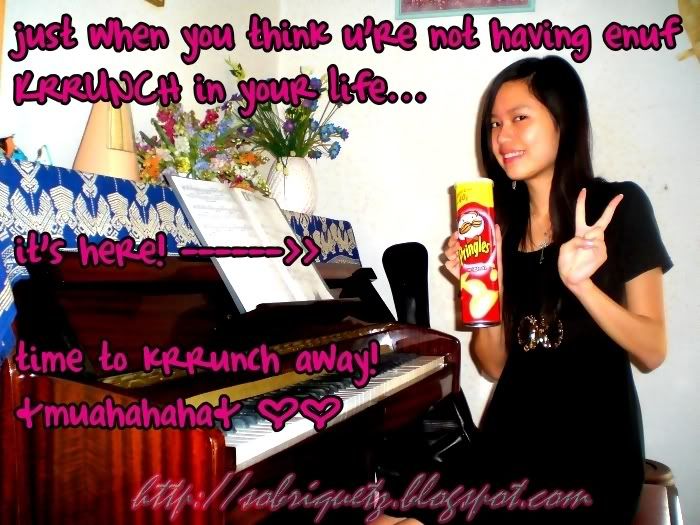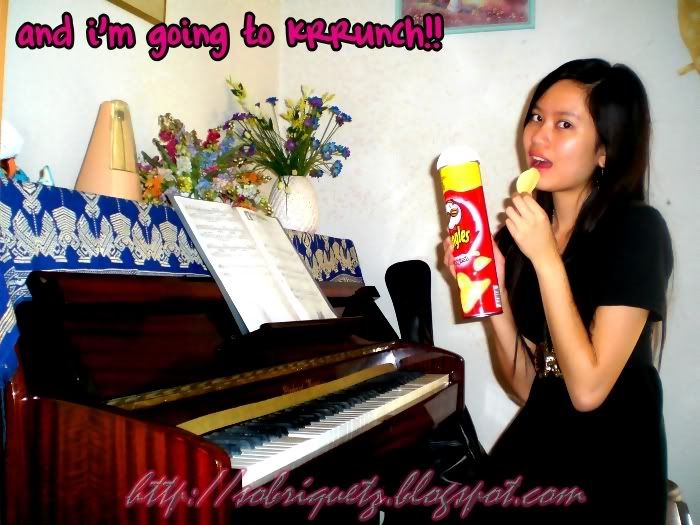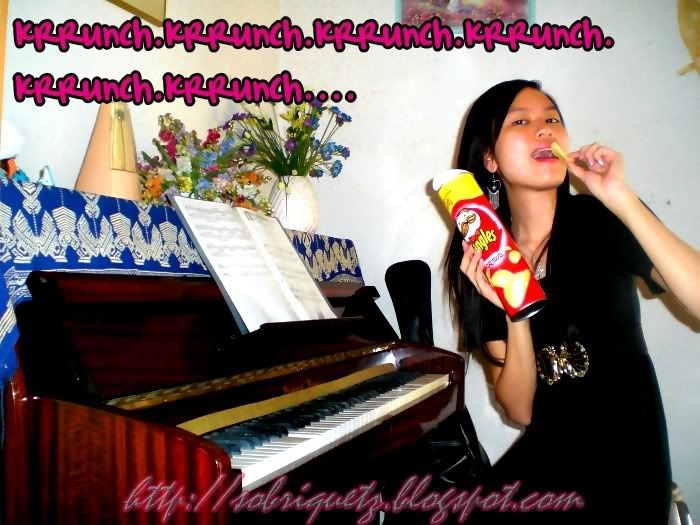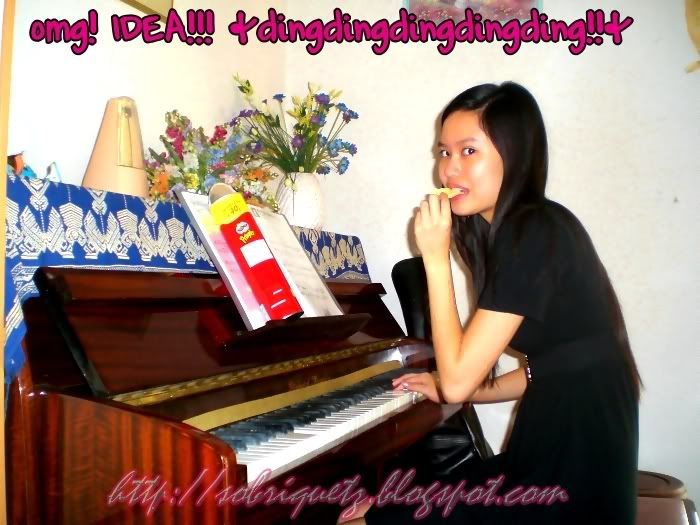 Mariage D'Amout just got so KRRUNCH! :)
finally, playing piano is not just melodious but KRRUNCH!!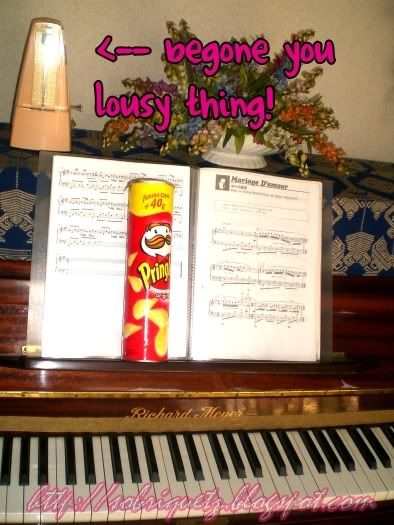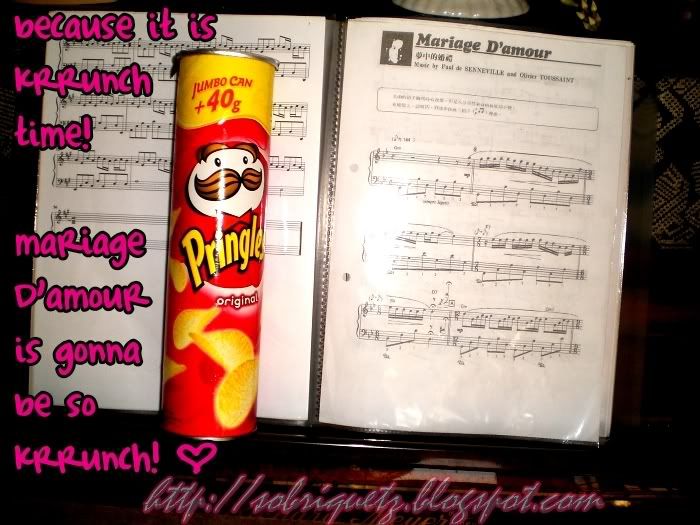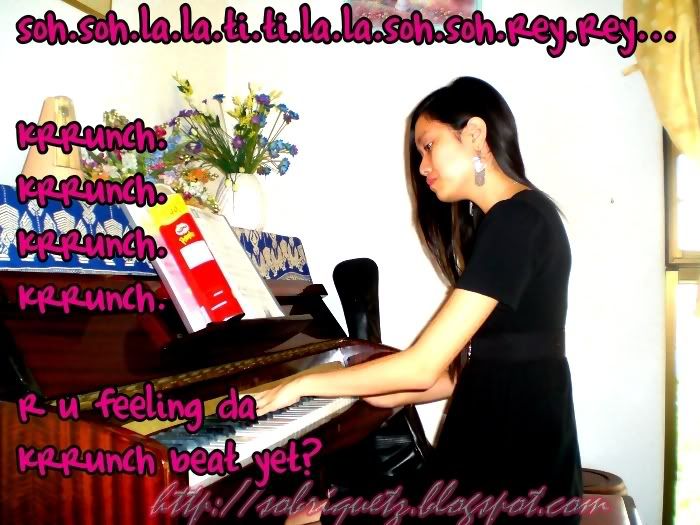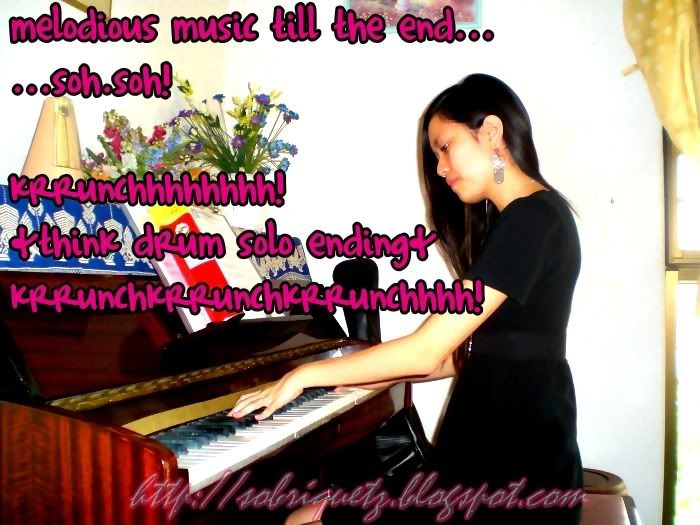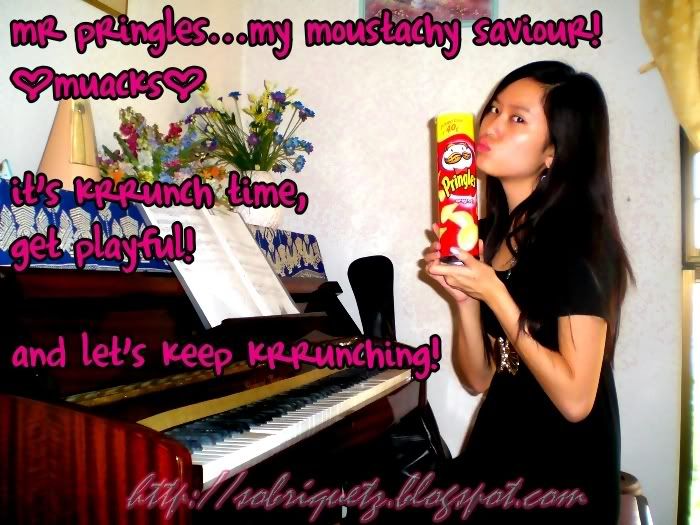 YAYYY! IT'S KRRUNCH TIME, GET PLAYFUL!
have you krrunch-ed yet?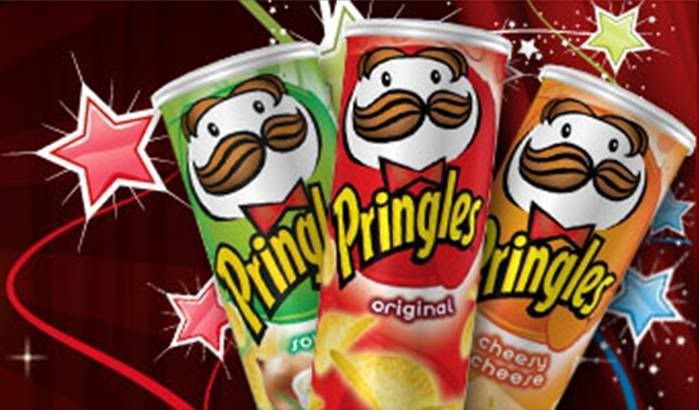 the inaugaral Nuffnang Regional Blog Awards 2009, proudly sponsored by PRINGLES!
******************************
there is actually also a video contest which i want to take part and which i've already taken all the photos for it! but, my adobe premiere cannot work! ugh!
will try again soon, else, well, no video post then :(
the blog awards is also past its nomination round, and have shortlisted 5 nominees for each of its categories!
so vote now for your favourite blogs!
i've voted too!
these are blogs that i voted for and i really hope they win!!
however, to submit your vote, you need to vote for ALL the categories,
so basically, i just anyhow vote the rest!
but i did always vote for this,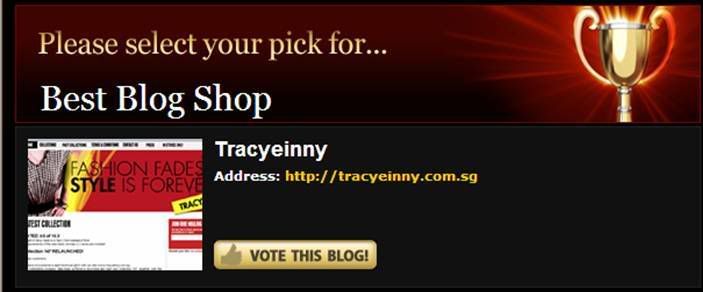 because my name is in it!
I SUPPORT YOU TOO, FELLOW TRACY! :D
okay, the 2nd contest entry on
UNIQUELY SINGAPORE
is coming up soon!
perhaps over the weekends! i've already planned it out in my head :p
signing off,
IT'S KRRUNCH TIME, GET PLAYFUL!!

xoxo