went for equinox high tea buffet with uncle peter and family
gh also came along too, haha, meet the relatives :P
he was super awkward can
we had 50% discount due to the Feed at Raffles Gourmet voucher
else original price per adult is $42++
freaking ex la!
we reached there early, but had to sit on the sofa
and we were only allowed to take the lift up promptly at 3.30pm
ridiculous, the buffet is supposed to start at 3.30pm!
on reaching level 70, we still had to queue before we were escorted to our seats
by that time, it was already 3.50pm! ugh, precious time gone!
because the buffet is only from 3.30 to 5pm!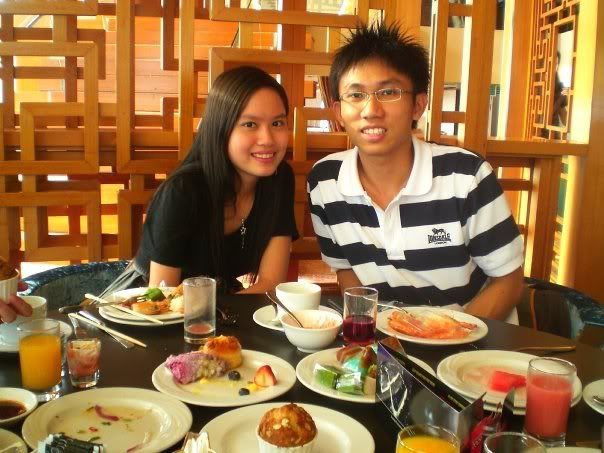 the selection was okay only
the prawns and crayfish and salmon were snapped up super fast
and the replenishment was SUPER slow
but the food was good, nice to eat!
i guess the bulk of the pricce goes towards paying for the view though
uncle peter said that it is at this point where you realise how small singapore is
which is true, basically you see all of singapore's famous landmarks from here!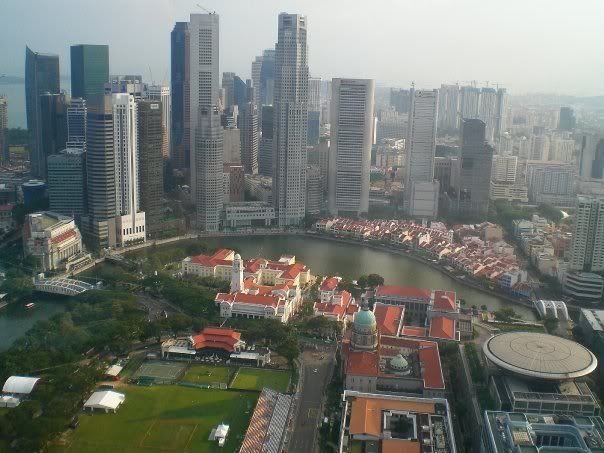 we were initially too busy eating though
after 5pm then we started to enjoy the scenery
it seemed like an eating contest :s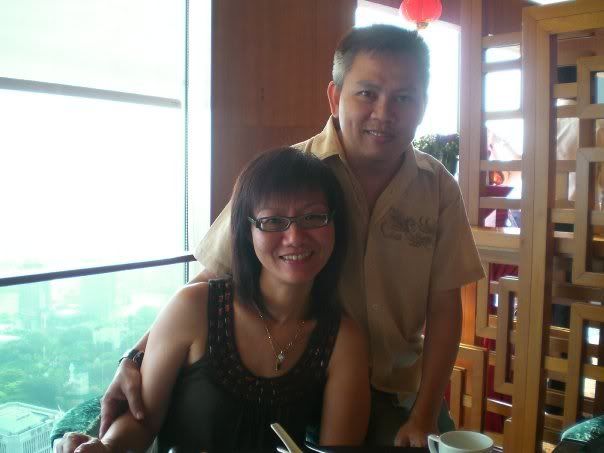 uncle peter and aunty jaq
awkward gh
whom ian say is scary, hahaha!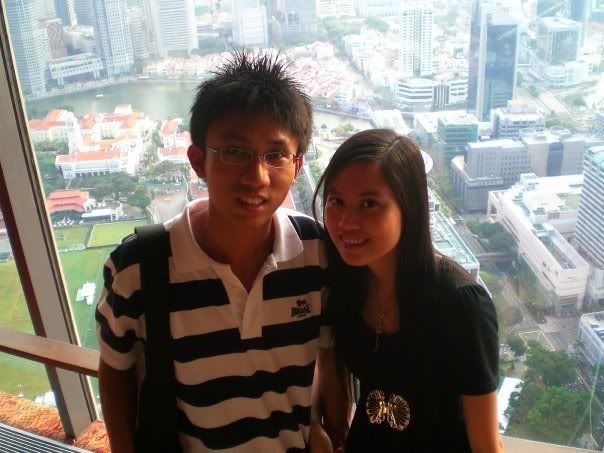 and sadly, it is back to mugging again
looking forward to huiyan's pyjamas party tml!