many MANY ♥♥♥♥ to NUFFNANG! :D
because of Nuffnang, i'll be going for the...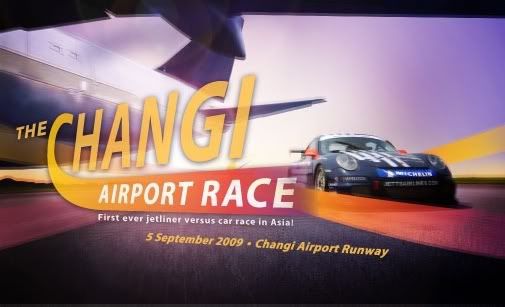 CHANGI AIRPORT RACE!
The race between Porsche 911 GT3 Carrera Cup car against a Jett8 Airlines B747 jetliner
in short, the Plane vs Porsche race!
so happy that i was able to go, cos in that way, i can bring gh also!
hahaha, i think he's a happy hurley now, since can go see car :P
he wanna test drive it somemore, ridiculous -___-"
some statistics of the porsche:
Weight: 1,160kg
Top speed: 280km/h
Acceleration to 100km/h: 3.4 seconds
imagine jeremy clarkson (Topgear) saying that...:
"and it can go from nought to 60, in just... 3.4 seconds! WOW! that's faster than a Ferrari ABCDEFG!!!"
well, i can't rmb all these acceleration speeds thingie,
so i obviously can't name which sports car model is slower than it
youtube video of the Changi Airport Race
it makes it sound like some james bond movie!
i hope it will be as exciting as Topgear's race of the
Bugatti Veyron vs Euro Fighter Typhoon Drag Race
ah, love richard hammond :)
so long never watch topgear already, because gh not with me to watch :P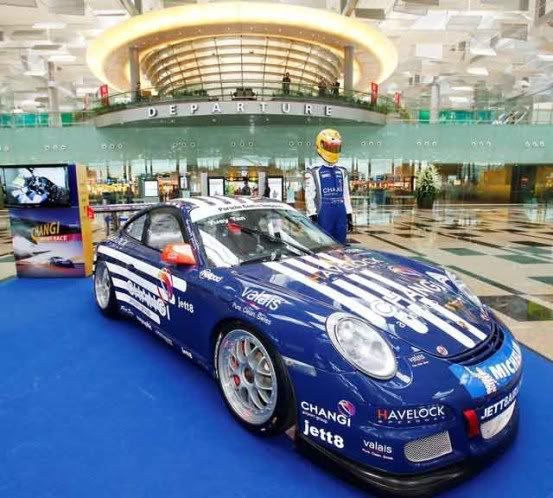 the porsche, driven by Yuey Tan, the youngest Singaporean to compete in the Carrera Cup Asia Season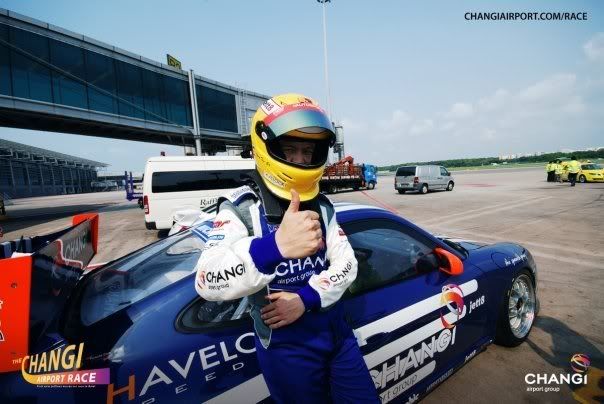 Yuey Tan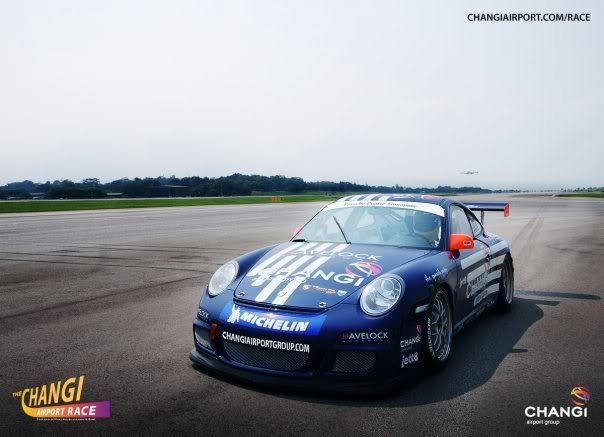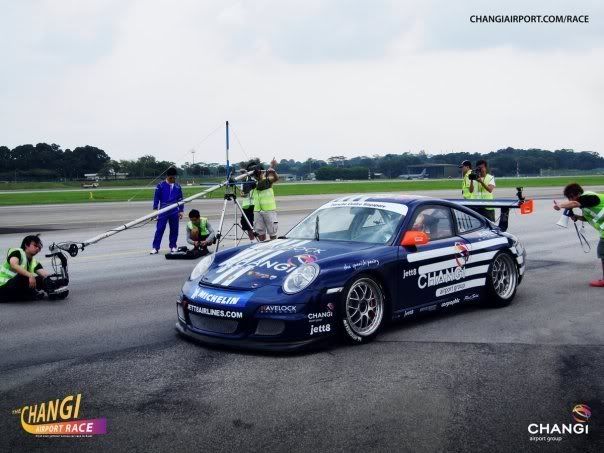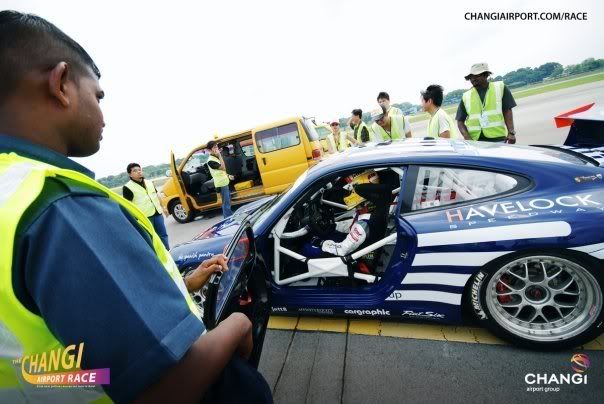 the tiny space in the car for Yuey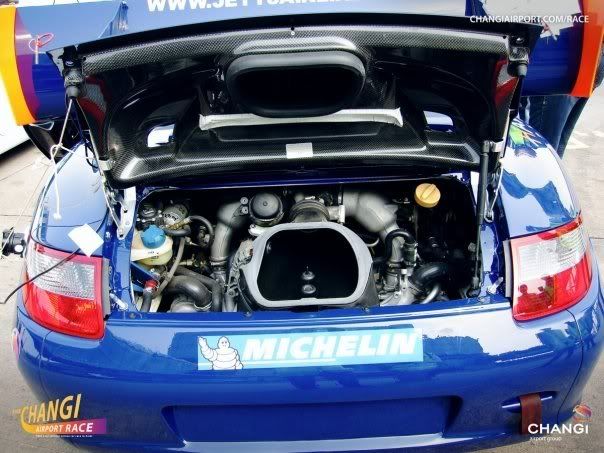 the car's ass
don't know why such a picture is taken in the first place
there's something about car's asses to guys
gh always like to see the exhaust pipe, whether big anot -__-"
LIKE I CARE!
hahaha!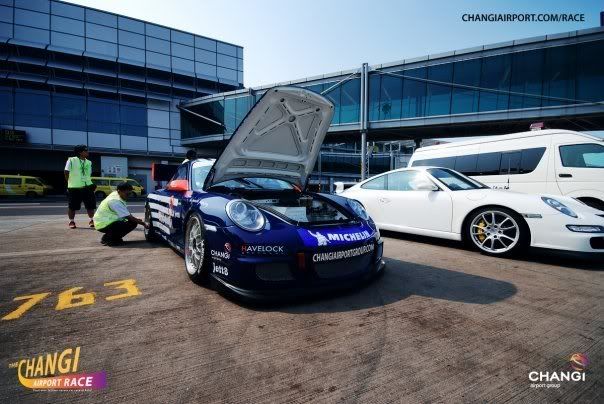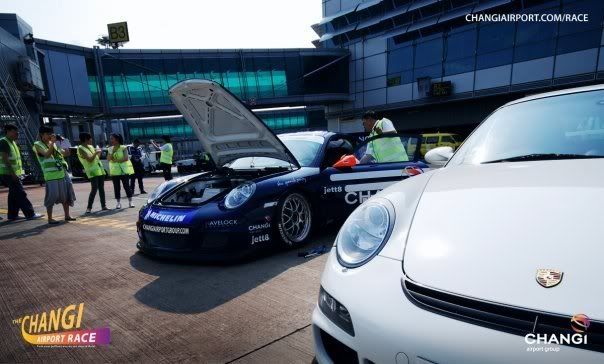 a very manly thing to say could be: woah, a white spare car!
a very bimbo thing to say could be: wah, boyfriend and girlfriend porsche leh!
and now for the plane...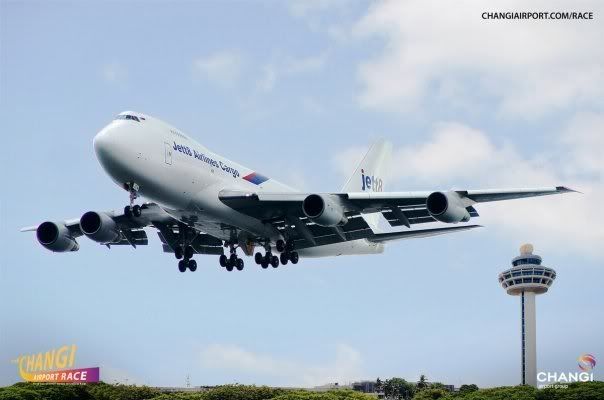 tactical shot of the B747! together with the iconic changi airport tower!
I LIKE! :D
the plane will be piloted by Mr Peter Leo, once the youngest Singapore Airlines pilot to have made captain on the B747
well, there is not much shots of the plane, haha
not sure why
are cars more interesting than planes??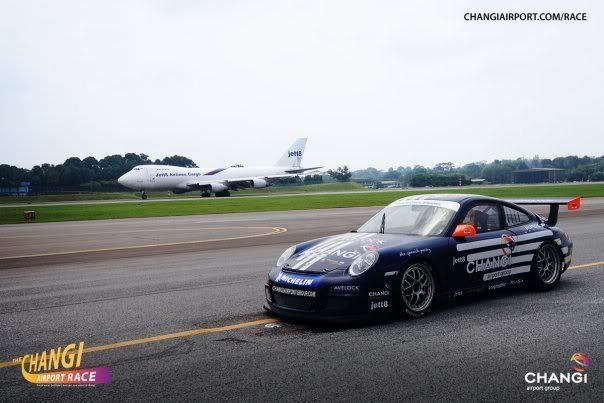 Plane vs Porsche, so who will win?
well, i can't say "GET YOUR TICKETS NOW!" because the lucky draw for grandstand tickets are already over! ended on 31st August!
200 grandstand tickets and 500 live screening tickets in T3!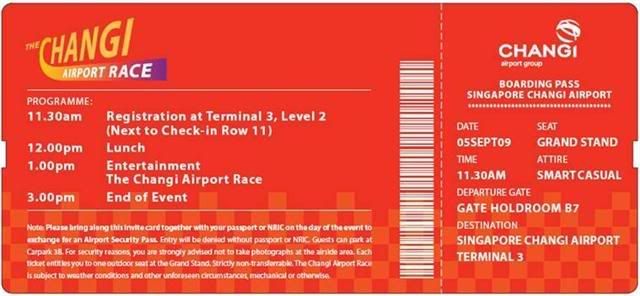 my boarding pass!
i'll get the actual one that day!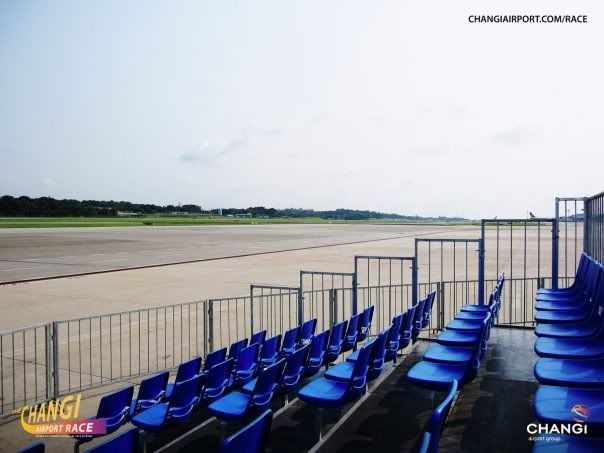 the grandstand
the plane better not land on me...
and the rain better not land on me too!
SO HAVE YOU GOTTEN YOUR TICKETS?!
onward to the race this
SATURDAY 5TH SEPTEMBER!
if you did not manage to get your tickets,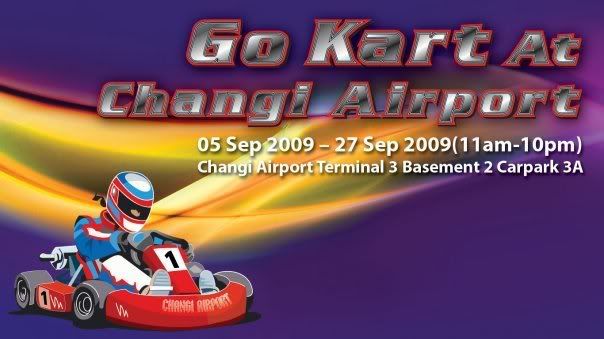 can go for go-kart session at Changi Airport instead!
spend $20 and get to go-kart around the circuit twice! in the carpark :s
wonder how it is like
will check out on saturday!
STAY TUNE FOR UPDATES ON THE PLANE VS PORSCHE RACE ON SATURDAY!
Visit their facebook page @
http://www.facebook.com/pages/Changi-Airport/113770598597
**all pictures and information are gotten from the Changi Airport Facebook Page and also their official website :)