It is the start of the new AMERICA'S NEXT TOP MODEL CYCLE 13!
i've decided to take extra time and effort to review each episode
because sometimes i really wanna bitch about the episode, but nobody i know now watches it, so... well, even if i bitch about it on my blog, no one will get it anyway!
hence, i'll do weekly reviews (or perhaps not so frequently, depending on when cw tv uploads the photoshoot photos)
to see all ANTM Cycle 13 Reviews, rollover Blog --> ANTM on my drop down list!
Disclaimer:
- all photoshoot pictures are taken from the official CWTV website
- printscreen pictures are from the youtube videos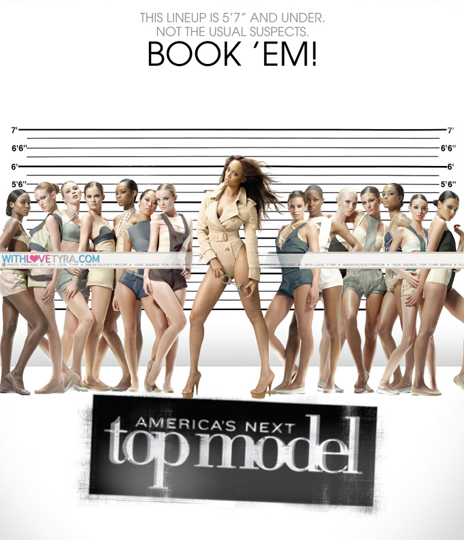 This season's catch: Petite (SHORT) models
shortlisted models are no taller than 5ft 7"
which means they are no taller than 170cm
well, that still seems quite tall, by Asian standards
but i guess it's short for them in the US
so 35 SHORTlisted (pun intended) models were gathered in LA
where there will be a few cuts before the final 14 is announced
so of course there are the basic introductions of everyone
and one that really caught my eye was this girl BIANCA
because when i first saw her, i thought "WHAT A MAN!"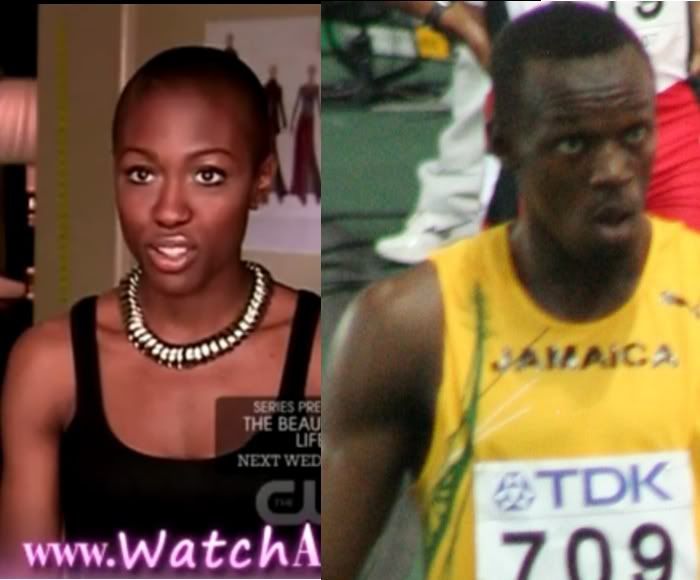 in fact, i think Bianca looks like usain bolt!
she's just too manly, look at her arm muscles! omg!
so the girls gathered in a room with a Bradford Sisk
who basically had to act like an asshole, against short girls, etc.
and who rescued them but TYRA BANKS (wow, what a surprise)
"HOW DARE YOU HOW DARE YOU...!!!"
and chases the guy away
*inserts models SCREAMING*
i honestly can't stand the screaming, but it's always there
whenever tyra appears, whenever tyra's name is mentioned, blah blah
like omg...
i wonder whether the production team actually raised a card saying "MODELS, PLS SCREAM!"
ugh.
but i guess for this season, it is kinda different as tyra is really the saviour of short girls who want to be models :S
next, runway walks and polaroid headshots with Mr and Miss Jay
looking as gay as ever, though i think mr jay's silver hair rocks
so throughout this, we learn more about the girls
sundai: from a foster home
nicole: likes to read people
alison: runway trainer
etc.
not really interested, it'll be repeated THROUGHOUT the cycle anyway
what's new -__-"
oh, of course there was insane Amber, who's totally into Jesus Christ
not that it is something wrong, but her every sentence is peppered with Jesus Christ
obsession is not a good thing girl!
and worse is that she kept PREACHING to the others!
she is really psychotic...
so after the runway walk and the polaroid headshot comes the panel interview
blah blah blah
*inserts more screaming*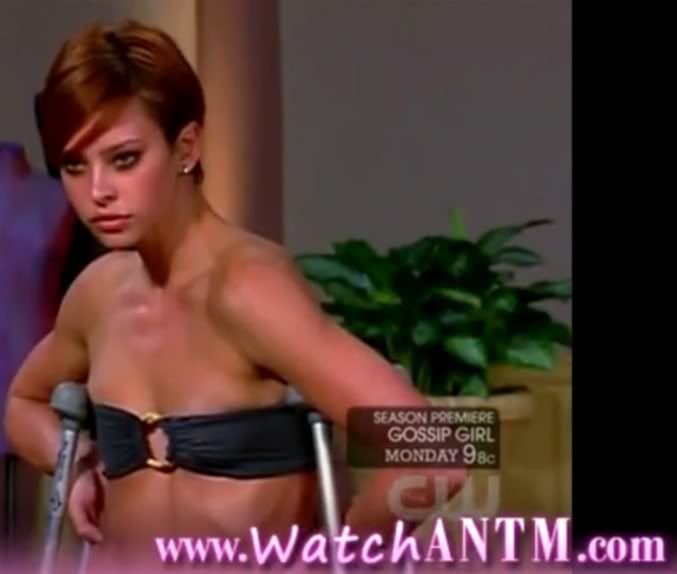 courtney has no boobs, like totally 0
bianca talked about how her ex-bf made her feel less like a woman
and i dunno whether to sympathise or agree -___-"
brittany - smart, pretty, wow. she did maths since she was 3, and she studies 10 hours a day. i hope she wins :P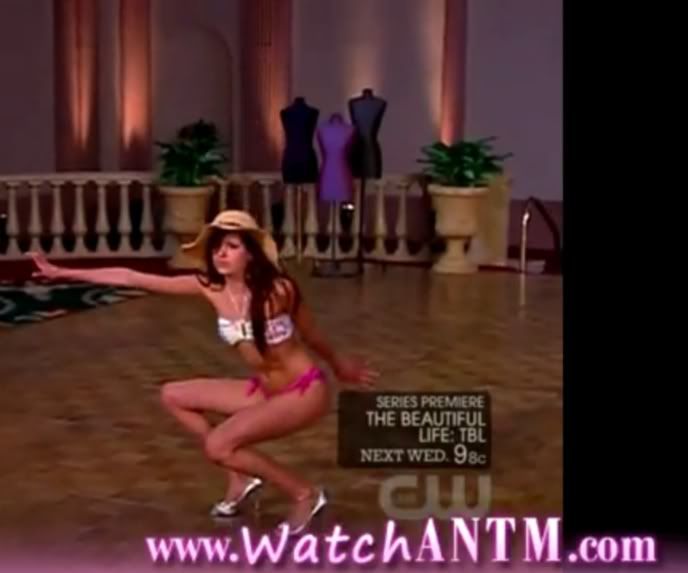 amber. what a crazy psychotic swimsuit pose -___-"
lulu. a lesbian, with her girlfriend's name tattooed above her boobs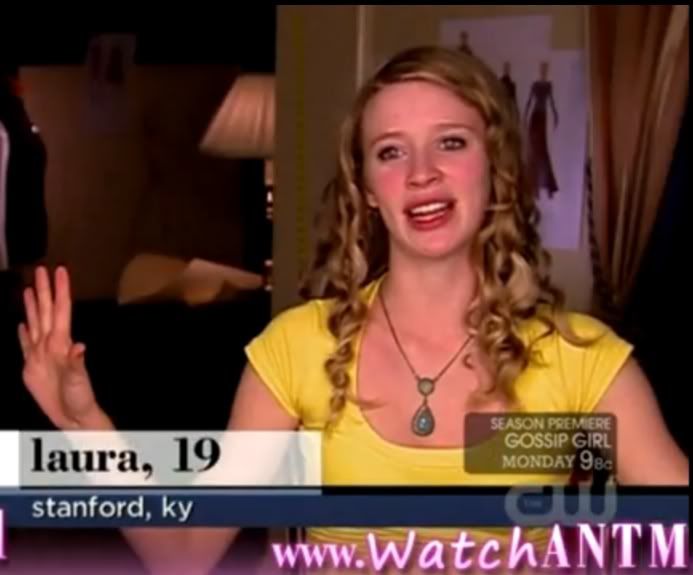 laura. a farm girl, who castrates cows. hahaha, no guy will dare to cheat on her!
she castrates about 100 a day! and is it just me, or does she look pretty horse-y herself?
okay, fastforward all these auditions already,
it gets really mundane after awhile actually
so the 35 girls were shortlisted to 20 girls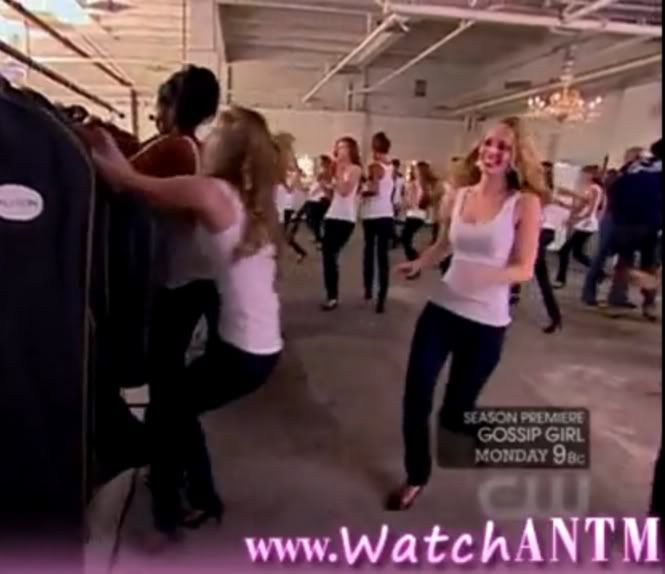 the girls rushed to see whether they have a dress inside
if they do, they were in!
so of course, there were sobs, there were screams, blah
the top 20 had to do a runway walk, but before that, they had 5 minutes to do up their make up
amber (jesus girl) thought she was totally perfect and did not bother with make up
i really like britanny and erin!
and after the runway walk, tyra and the two jays discussed the top 20 girls
where 6 will soon be gone...
and the top 14 girls under 5 foot 7" are:
Ashley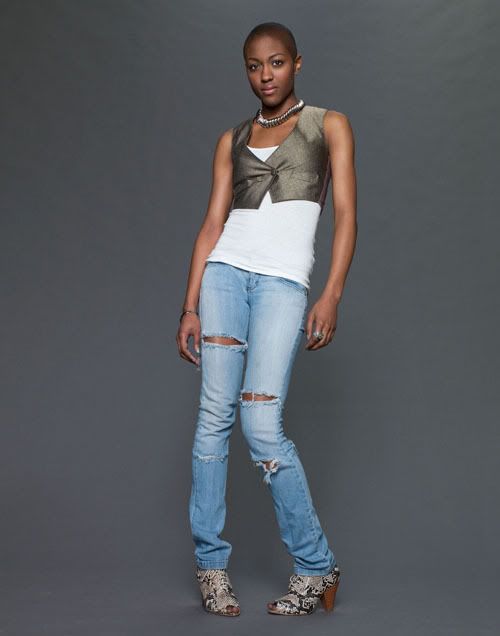 Bianca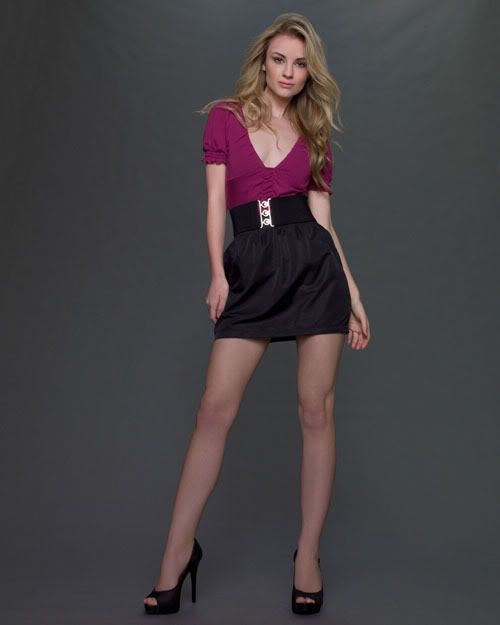 Brittany
Courtney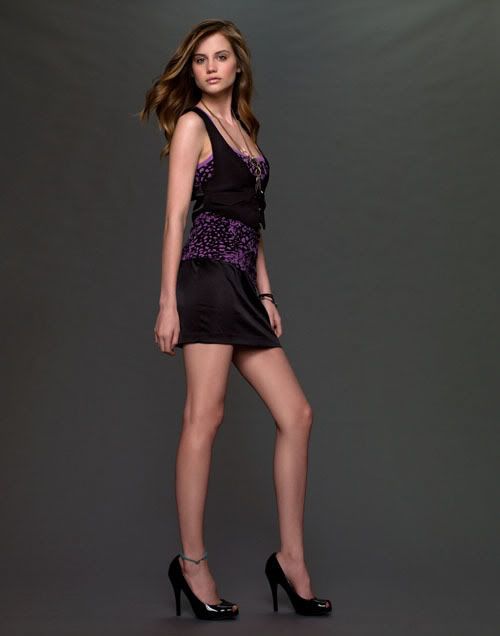 Erin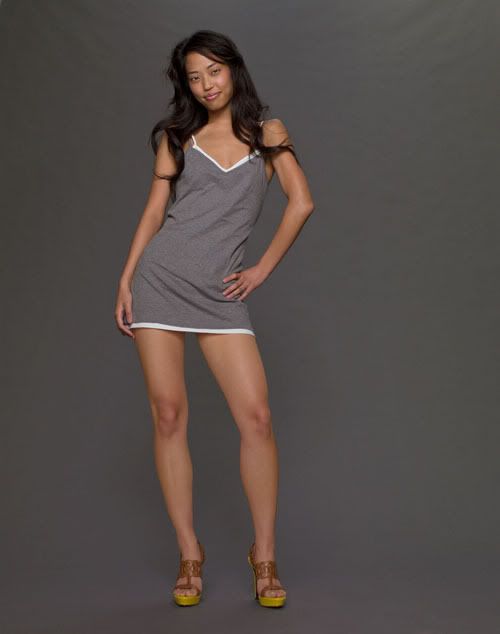 Jennifer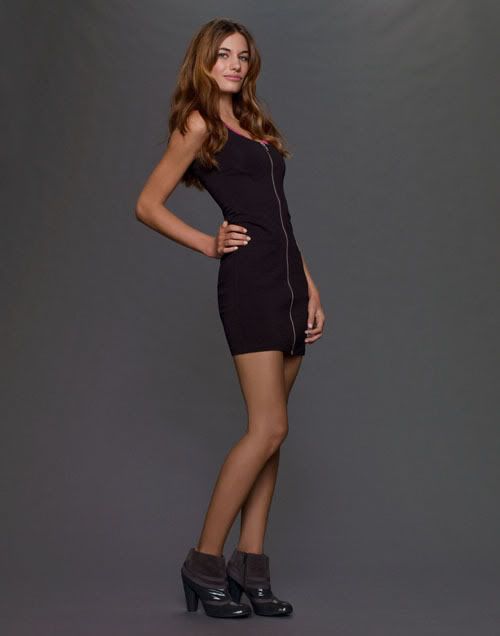 Kara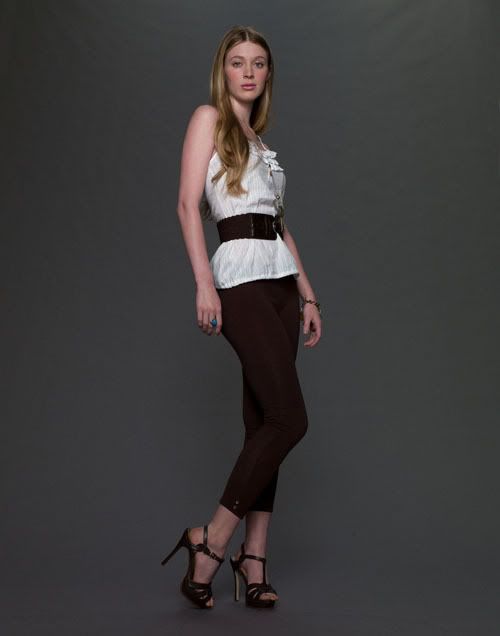 Laura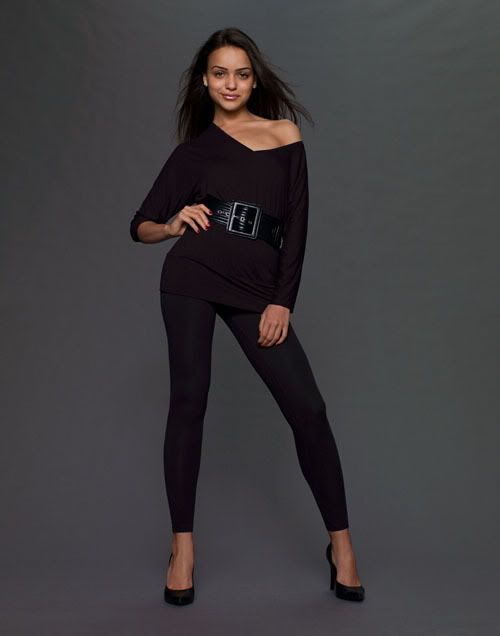 Lisa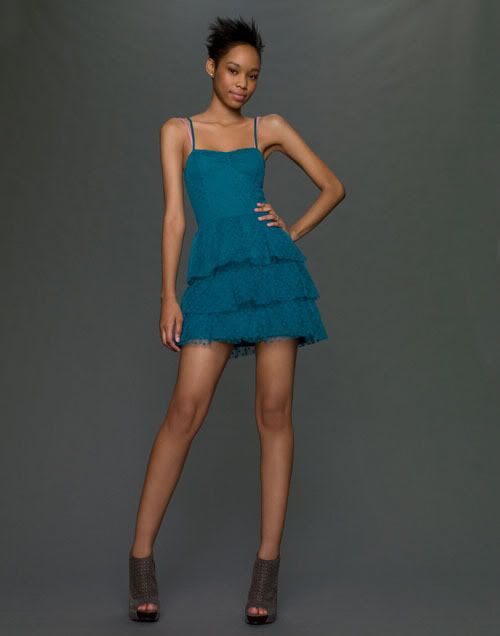 Lulu
Nicole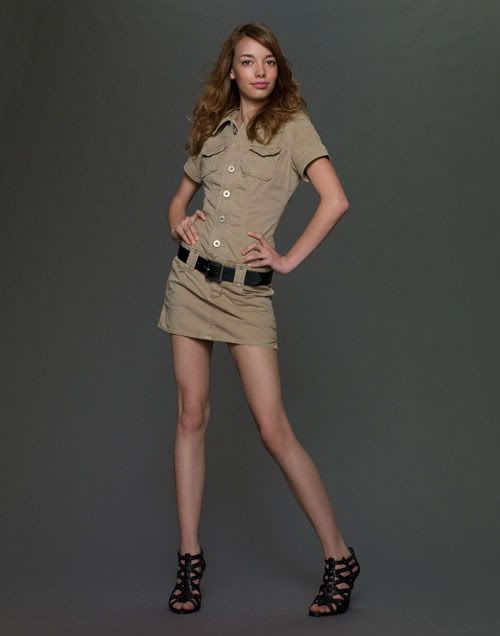 Rachel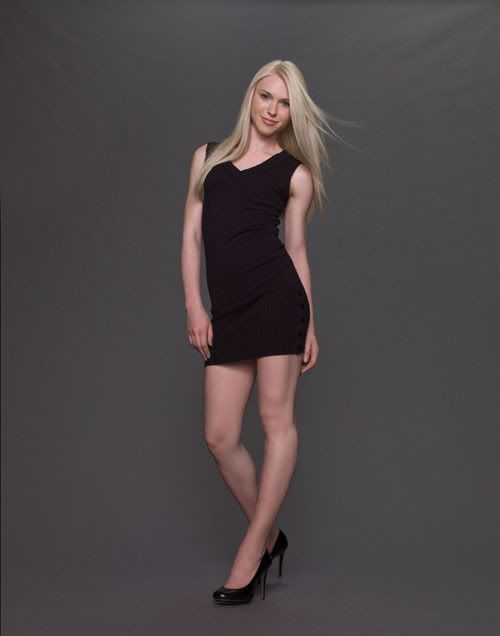 Rae
Sundai
yayy! brittany and erin are in!
so the top 14 were supposed to head for their makeovers
i like makeovers, it is usually in episode 3, but this time, they moved it to episode 1, which is great, just make them all modelly in the first place! why wait a few episodes?!
Amber's shocking exit was also announced, and Lisa replaced her
i don't know why they chose Lisa, she doesn't look striking to me at all!
and Amber, i highly think she exited because she found out that there will be a nude shot in later episodes (episode 3!) and well, it should be against her faith
of course Mr Jay just announced it as "Amber won't be with us for personal issues"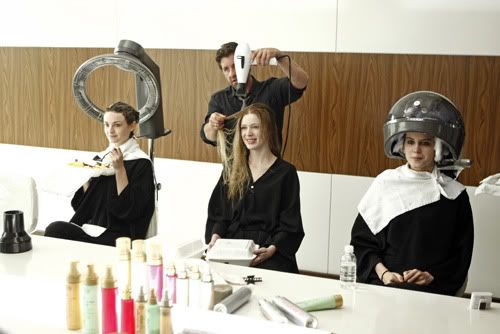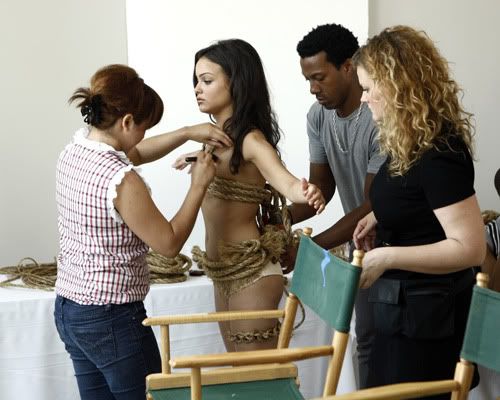 During makeovers, usually someone will cry, or be a total bitch about it
and who should it be this season but Bianca
she just had to dye her eyebrows blonde, but she kept whining and whining about it!
*rolls eyes*
anyway, the final makeover photos are here!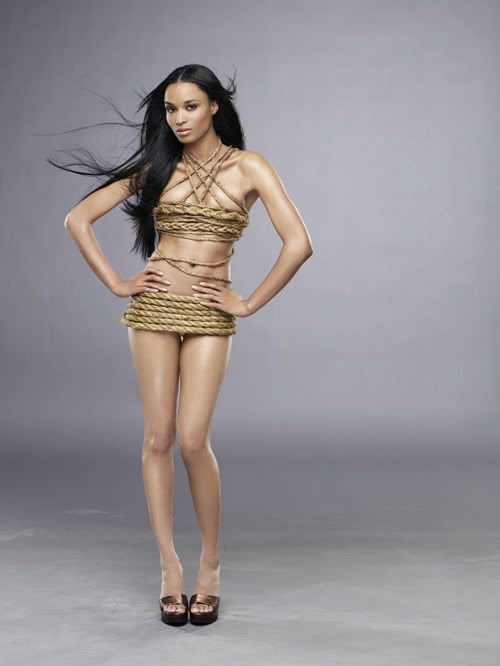 Ashley
Bianca
Brittany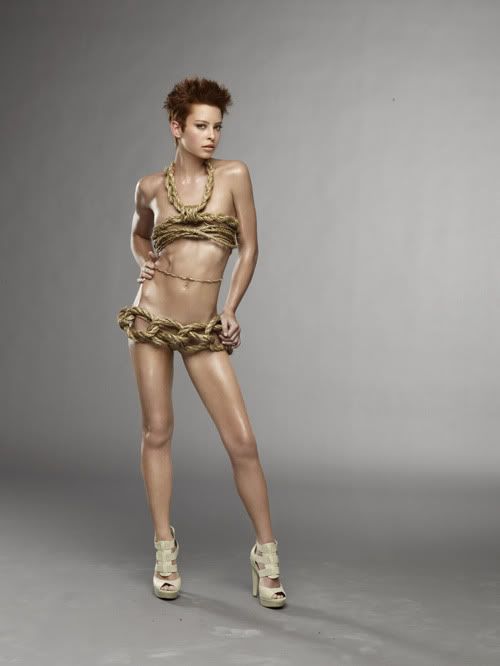 Courtney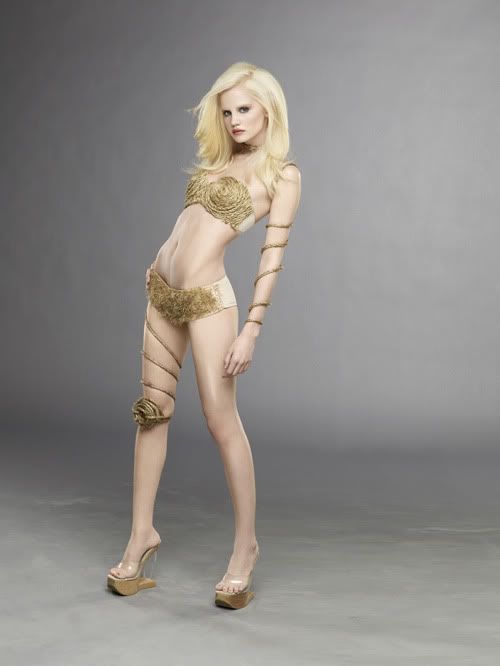 Erin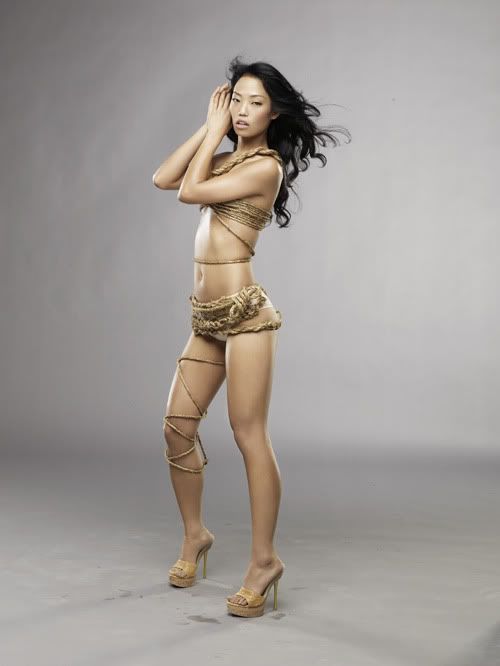 Jennifer
Kara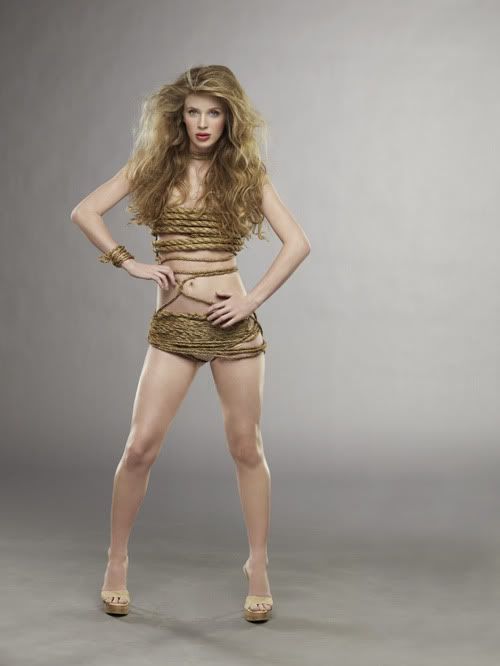 Laura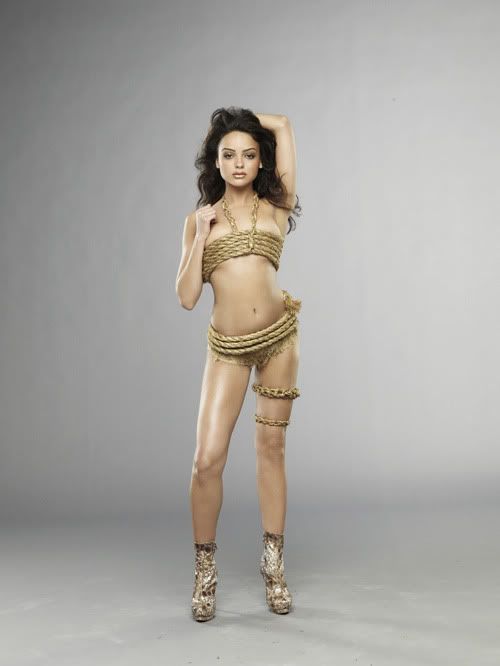 Lisa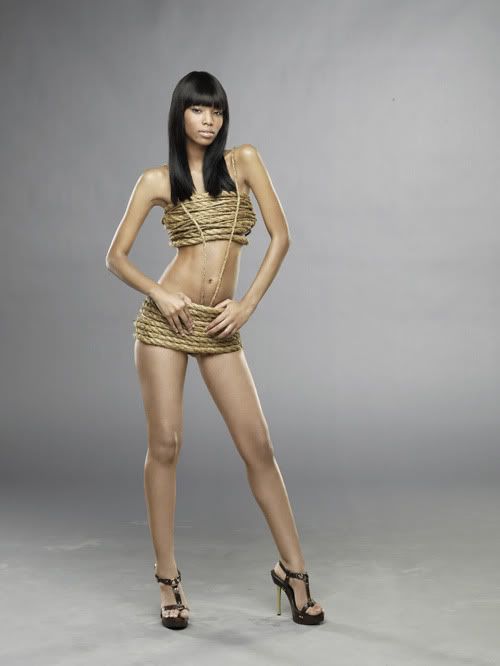 Lulu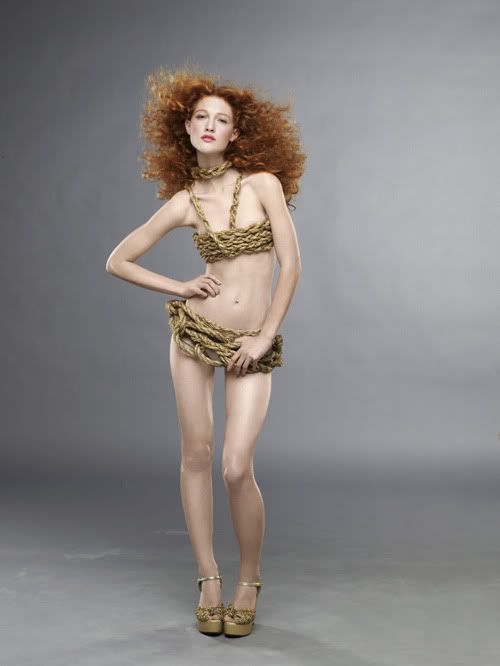 Nicole
Rachel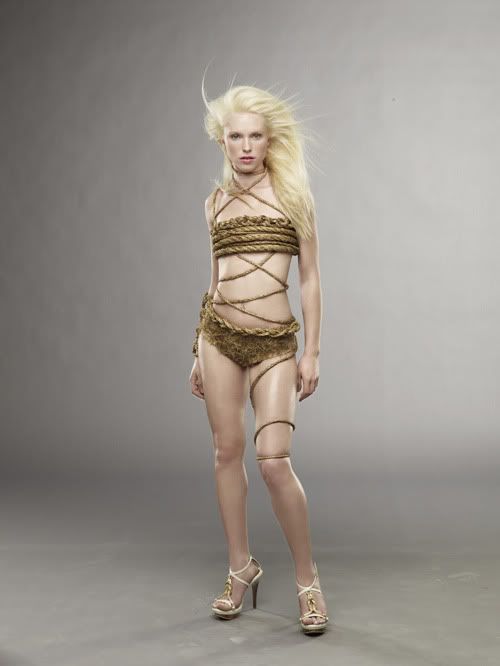 Rae
Sundai
so for their first photoshoot, they were supposed to photograph a grown up version of their baby photos
it was quite interesting actually!
generally most girls did well, i thought erin did really well! HAPPY! :D
of course there were some let downs, like Bianca, Rachel, Lisa
sadly, Brittany did not do any better too :(
but i thought Rae was really AMAZING!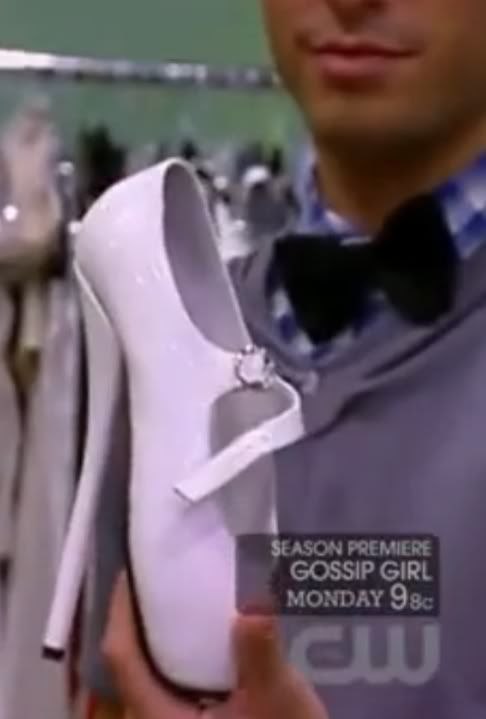 she had to titter on these 8 inch heels
where she is basically walking on her toes, or as she said, her toes were literally bent backwards! OUCH!
however, she really photographed REALLY REALLY WELL!
Nicole was also amazing! despite her introverted self,
she totally worked it! looked super professional as well!
the other girls were STUNNED!
after the photoshoot, comes the first cut.
the first elimination day.
the number of judges has decreased, as paulina porizkova has been cut from the show
is cwtv too poor to pay her to attend the show?
or does tyra just want all the limelight and not have another supermodel as a regular judge?
another change: the winning ANTM Cycle 13 will get a contract with whilemmina models, instead of the usual elite model management
reason being whilemmina models represents models of all sorts, including the short models. apparently they are also a top modelling agency, but are you sure it can compete with Elite Model Management?!
okay, enough talk... PHOTOS!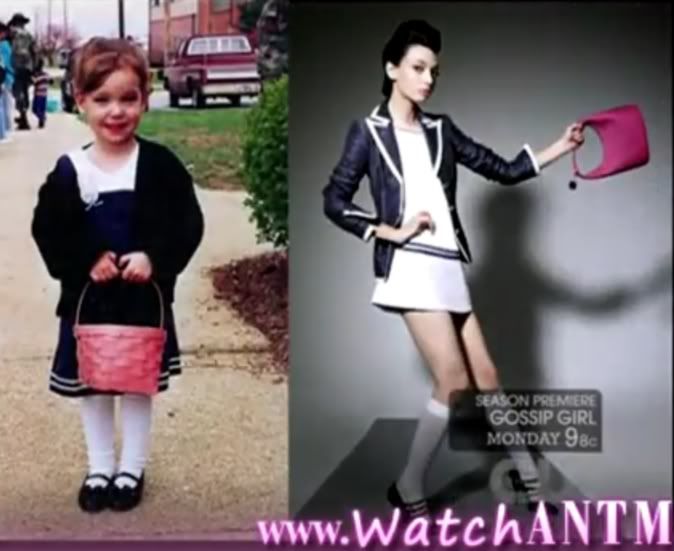 Rachel. i think this photo is odd, the arm looks awkward, despite the broken legs
only think is that her legs look extra long, which makes her not seem 5'5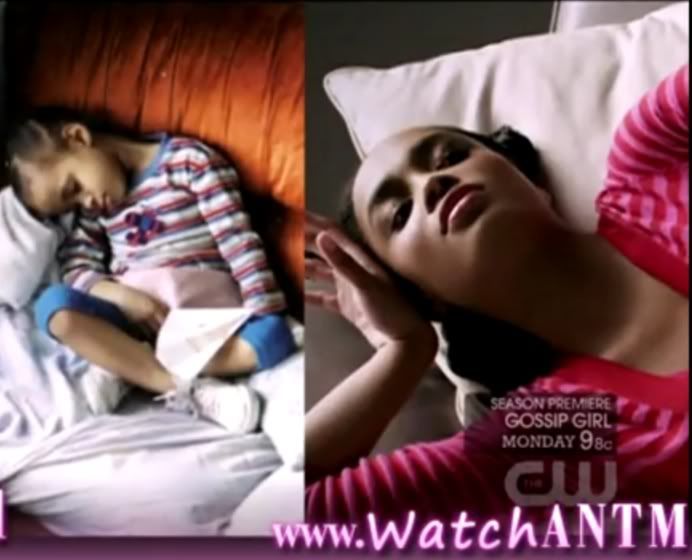 Ashley. not a big fan of this photo.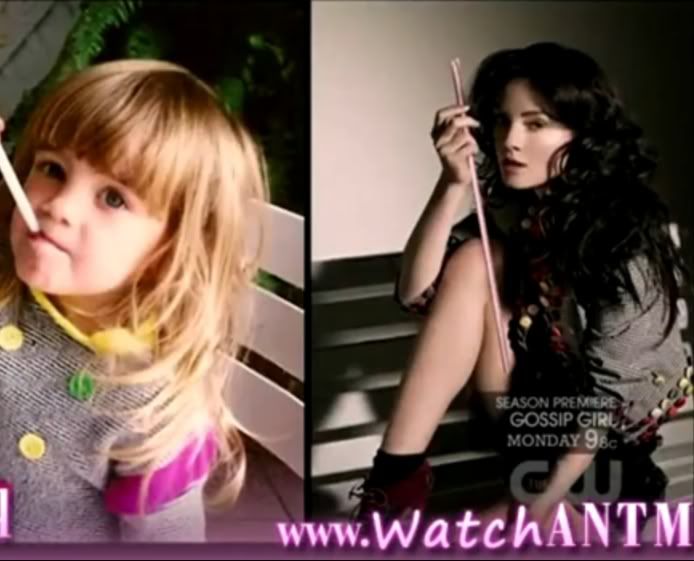 Brittany. the leg up looked really unnatural, and of course the judges faulted her for being too hooch, too sexy
Jennifer. not crazy about this photo either, even though the judges raved about it
it is just something about her face which does not appeal to me. despite the fact that she is asian.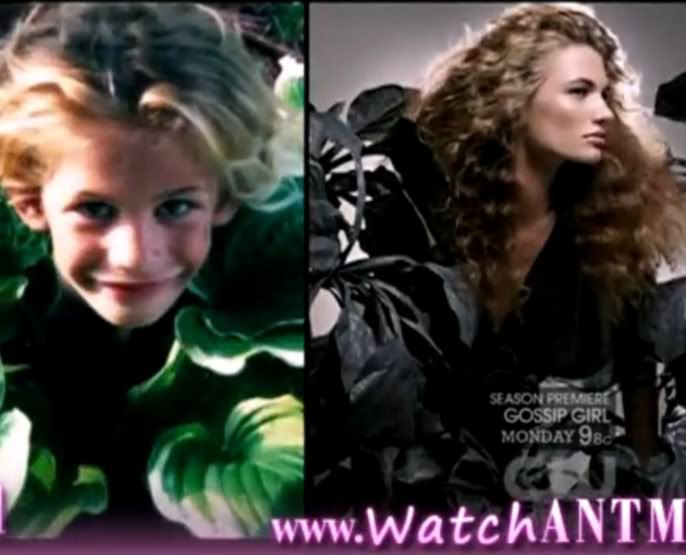 Kara. i thought her profile looked really good! and the judges say it is because her head-on was just not good enough. well :S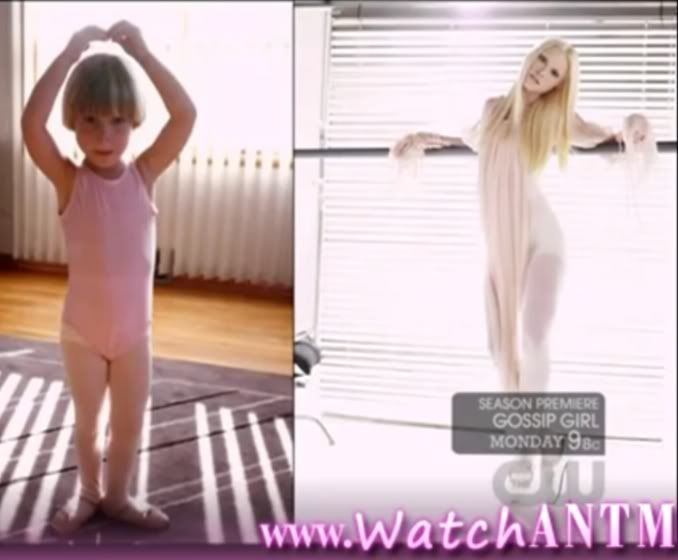 Rae. this is DEFINITELY THE BEST PICTURE! she looks like a forlorn broken doll, so gentle, effortless, sweet. omg, this really rocks!
Sundai. no energy. don't know what she is doing.
of course the outfit looks hideous too
Lisa. boring photo, no creativity, fiercest clown of the century, and definitely not fierce in a good way
Nicole. THIS LOOKS GREAT AS WELL! nicole really stunned the other girls on set!
Laura. i think her baby photo is really funny! and i feel that Laura looks kinda like Sarah Jessica Parker in this picture
Bianca. this sucks. what's with the pose? and the fact that she is a pain in the ass too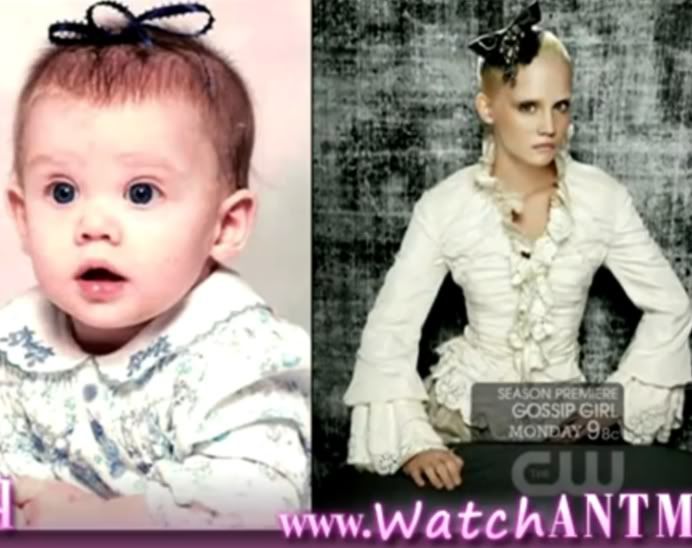 Erin. i like this too! her baby photo is really cute! not much of a pose, mainly the face, which is stunning!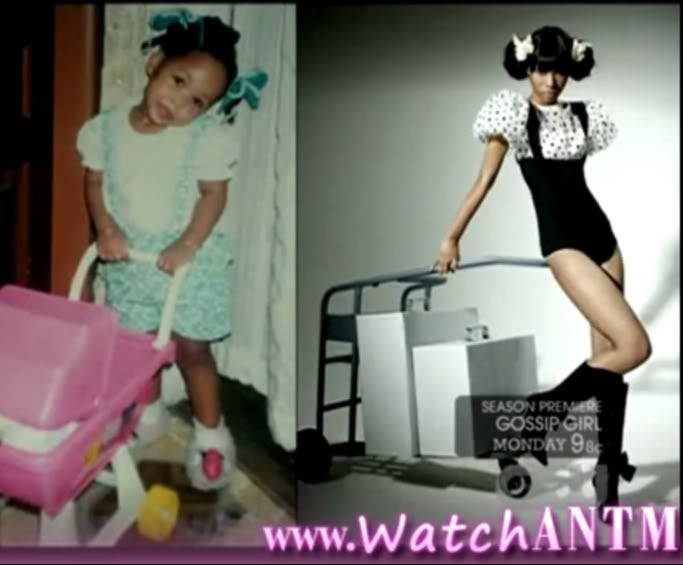 lulu. quite a cute picture too, and her legs are loooonnnnnnng! i like!
the judges did not give much comments, or perhaps her screen time was just cut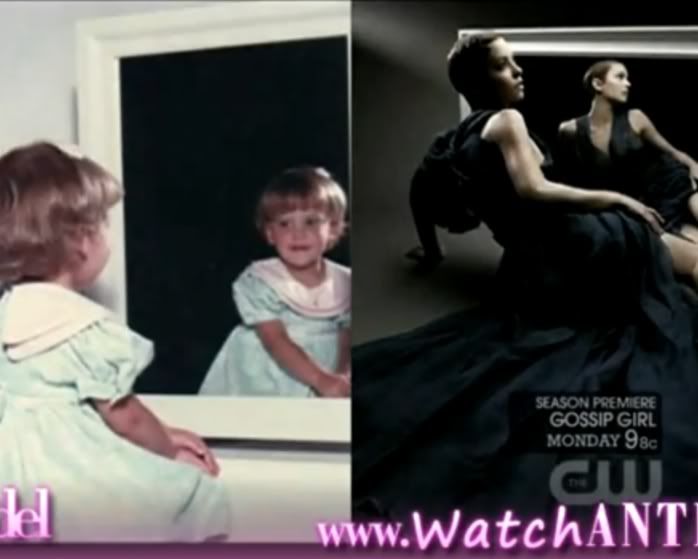 courtney. well, no comments. normal.
and so, the judges deliberate, with tyra pouncing on nigel barker *rolls eyes*...
and here are the photos in order from best on...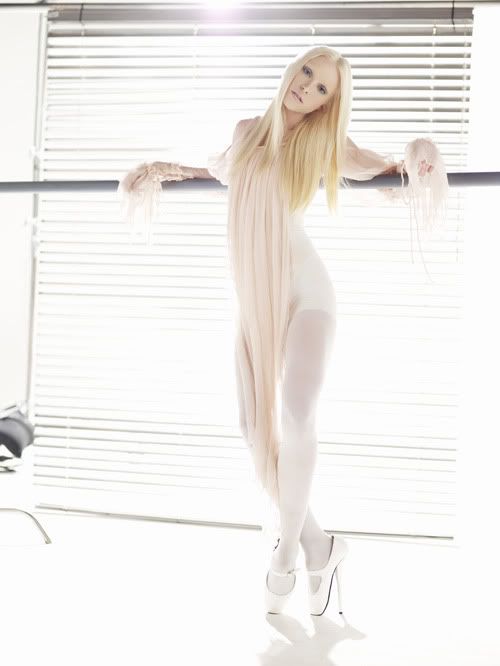 Rae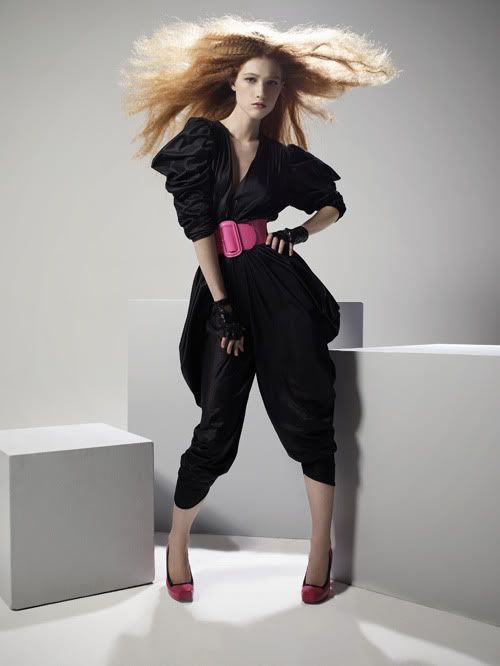 Nicole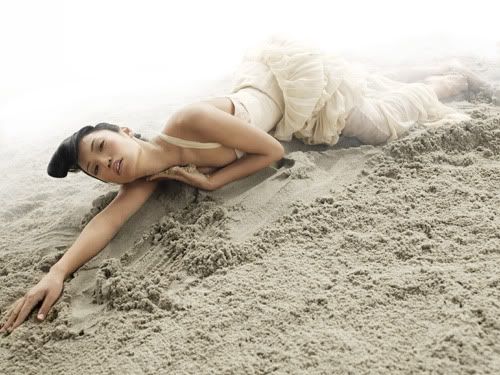 Jennifer
Ashley
Courtney
Erin
Lulu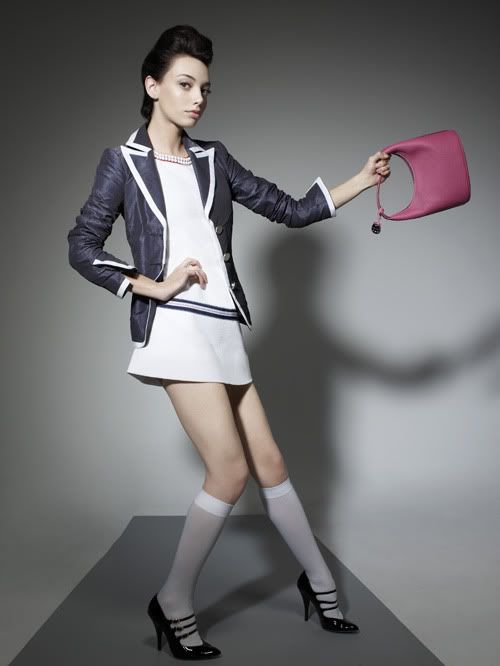 Rachel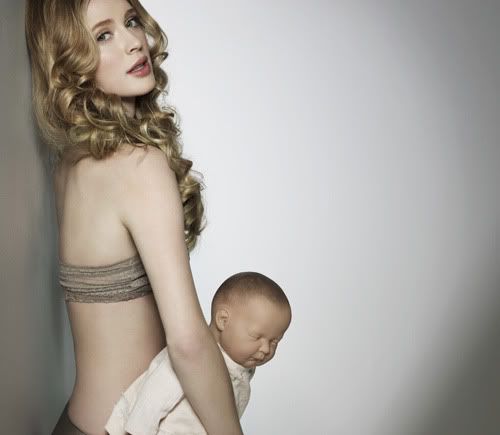 Laura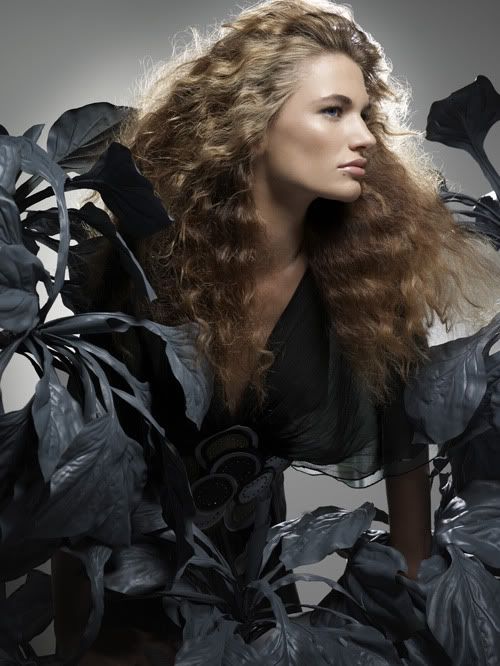 Kara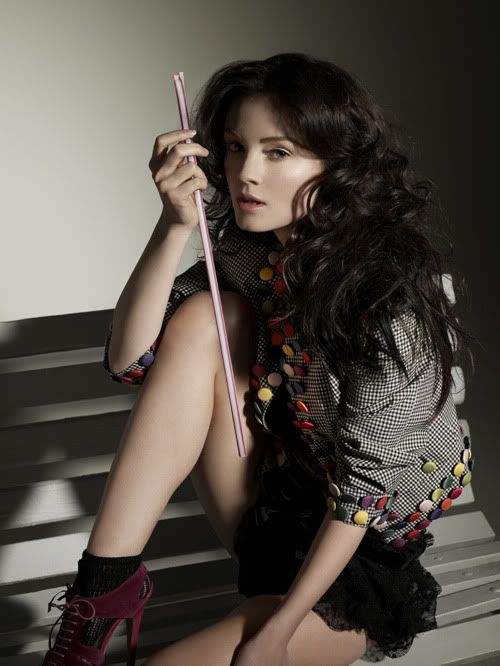 Brittany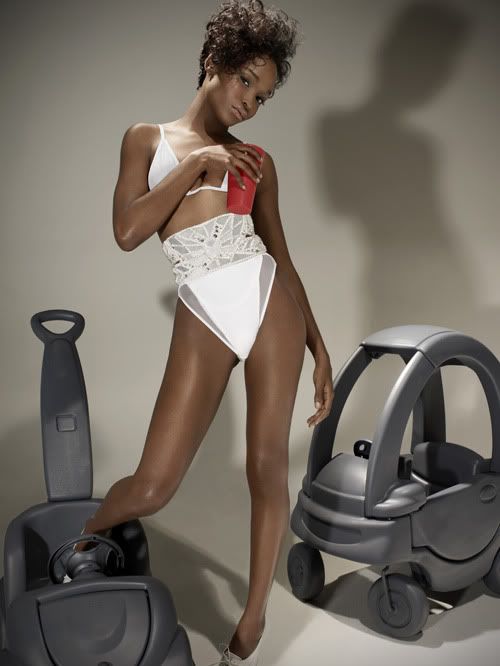 Sundai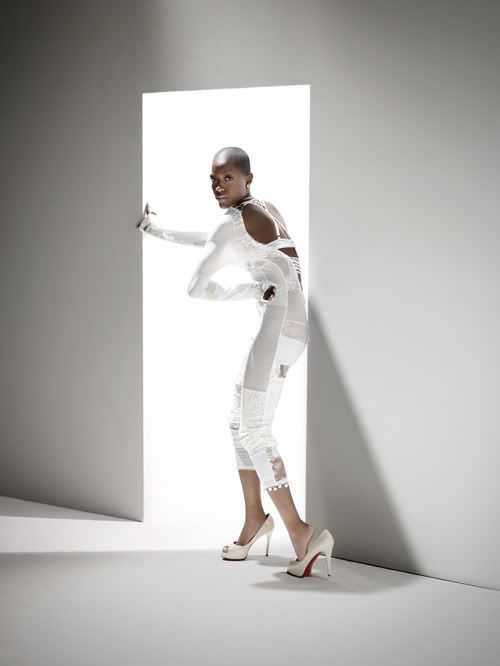 Bianca
Out: Lisa
well, totally agree with it, i guess the judges are finally getting it right!
Review on episode 3 coming up soon!