to see all ANTM Cycle 13 Reviews, rollover Blog --> ANTM on my drop down list!

Disclaimer:
- all photoshoot pictures are taken from the official CWTV website
- printscreen pictures are from the youtube videos
episode 4 of antm cycle 13 is out again on youtube!
love the people who are uploading
even though they know it'll be deleted soon
because of copyright, blah blah
so the episode started with... BIANCA, again.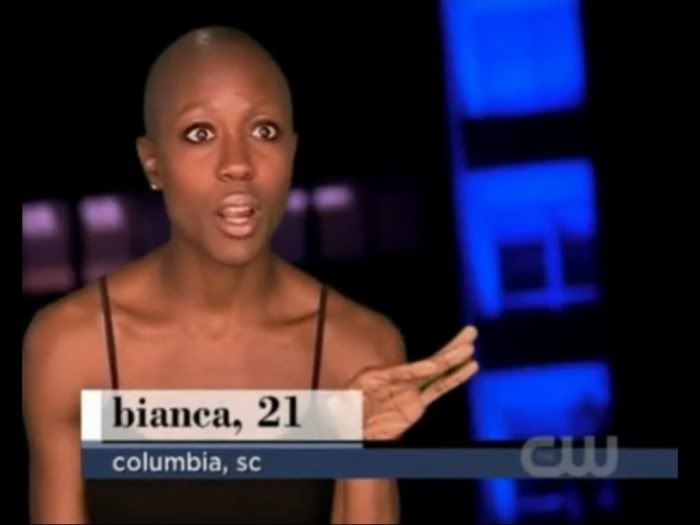 hope this is a signal that she is going to be OUT this episode!
she talks about how she needs to soften her face and work on her face
ashley and lulu are also bitching about bianca
you see, i'm not alone in thinking bianca should be OUT!
TYRAAAA MAILLLL!!!
"how old were you when you first learnt how to walk?"
ah, simple, it is RUNWAY episode!
finally, something which actually makes sense!
so the next day, they arrived at the Conga room, and who should be teaching them runway but miss jay alexandra!
plus a little girl! she looks fierce! probably walks better than most of the girls there!
well, it's quite sad if a 9 year old girl is to TEACH them or even JUDGE them!
i hope it works out that way though :P
okay, the runway training begins...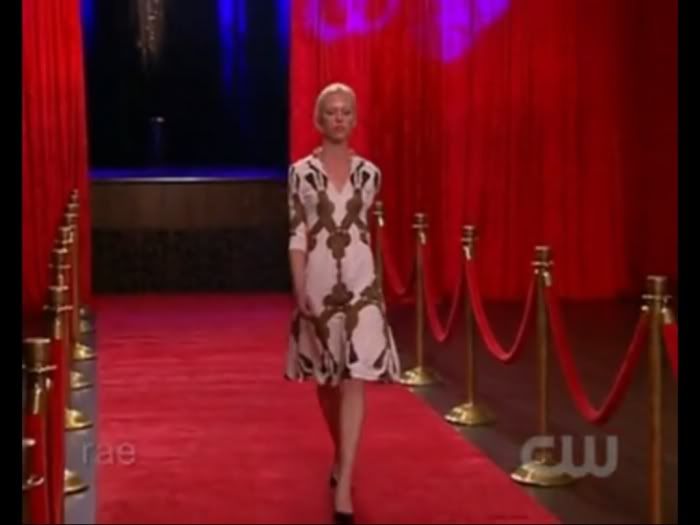 Rae
jennifer
nicole
sundai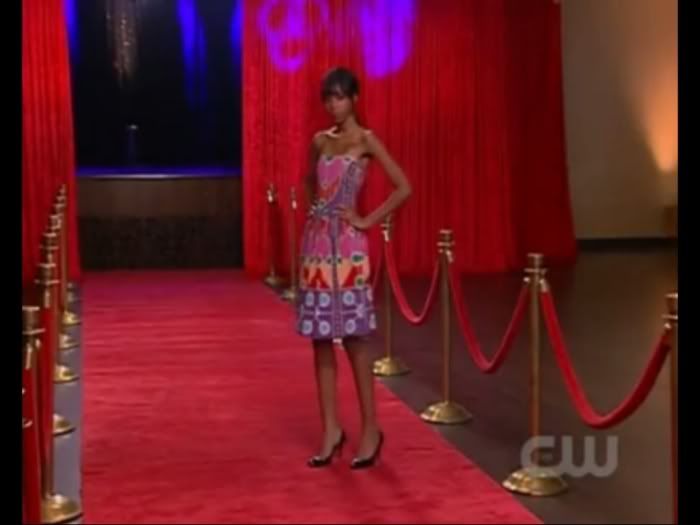 lulu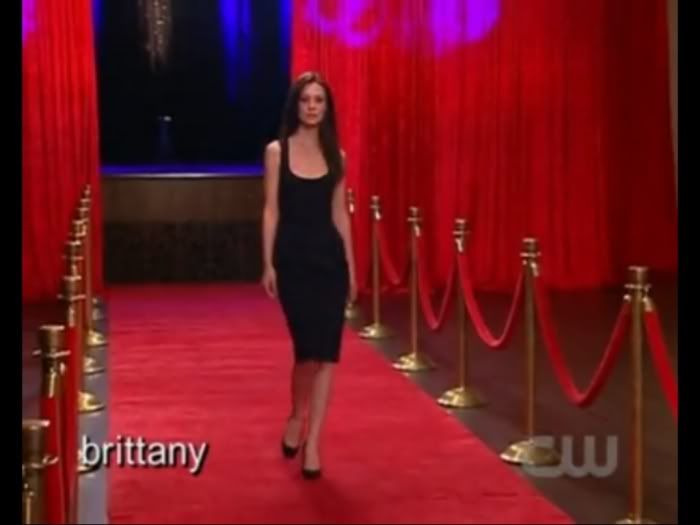 brittany
erin
kara
bianca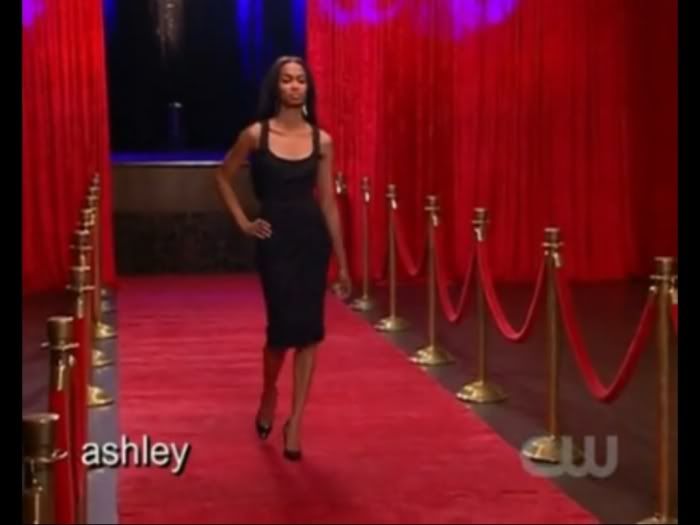 ashley
they keep mentioning about her dancing affecting her modelling!
highly possible to be in the bottom 2 this week!
laura
at the end, they had a little walk off in 2s and 3s
but it was not a competition!
if it was, i'd think brittany wins hands down! :D
back in the house, bianca talks about how she misses courtney
but shockingly finds out from sundai that courtney talked about bianca behind her back
bianca's shock expression
now she's in the "i dunno who to trust now" mood
TYRRAAAAAA MAIILLLLL!
well, it said something about runway again
so everyone panicked and practised their runway walk
britanny was practising away when lulu and ashley commented and criticised her
erm, HELLO?! SHUT UP! you can't even do better than her!
the next day, they find themselves at malibu
and that they will be walking the runway with another girl, who is 5ft10"
winner will get a shoot in Seventeen magazine
omg, it was so funny!
short girl meets tall girl, dwarf meets giant
how many strides must she take just to keep up with the tall one!
and the winner of the challenge was
BRITTANY!

told you she was good!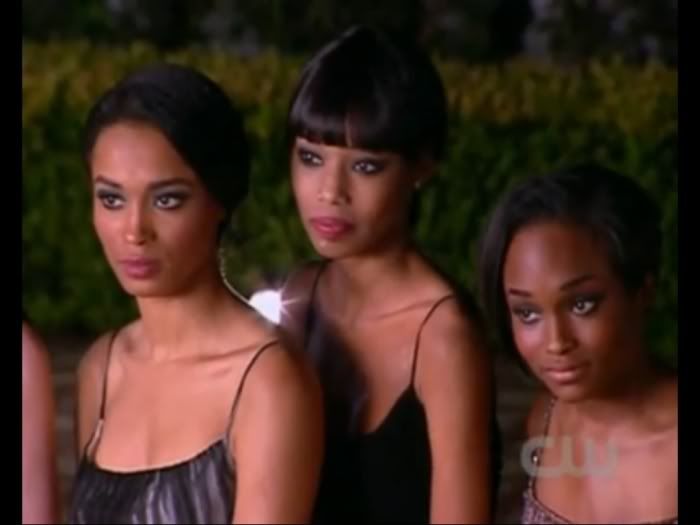 2 bitches and sundai staring meanly brittany
take that for criticizing her!!!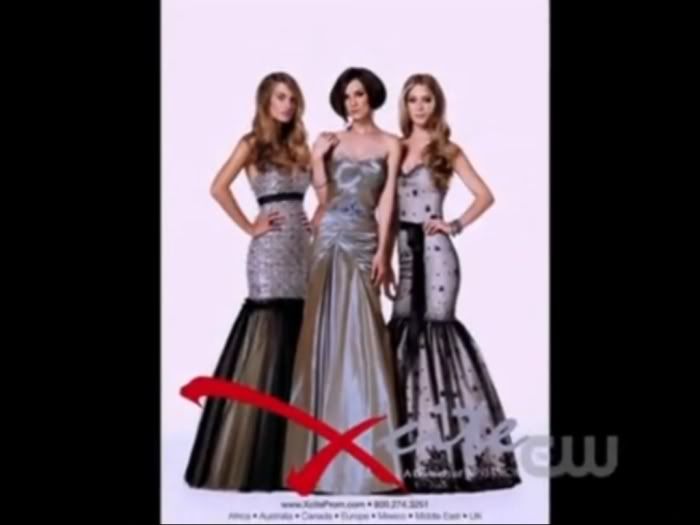 so brittany chose kara and laura for the photoshoot with her
and they were dressed in prom dresses
brittany looks great, despite the hair
back in the house, nicole was being nice, and talking to bianca
she's really nice! of course ashley couldn't stand it, called her naive
blah blah blah
another tyra mail, about mirrors
photoshoot coming up!!
so they were brought to some garrage
with monkeybars, ropes, etc. and they were told to model tall
and lulu and ashley still continued their bitching of other people there!
ughhh, shut up lulu! i hope u're out!
brittany didn't do so well, lulu was WORSE...
i thought nicole did well! ashley did well, SHIT! ugh
erin did great again! hope she's best photo of the week again!
but she needs to work on her runway if she wants to proceed... :(
bianca, same problem, the FACE!
time for PANEL next!
guest judge: jaime rishar, who is like 5 6"
erin: fantastic of course
bianca: first soft expression photo! and apparently she models with her neck?!? like HUH?!? well, i guess she's not going back already
brittany: looks short :( saddd
sundai: i thought it sucks? but the judges raved over it...
laura: also did not look tall
jennifer: looks tall, manage to overcome her eye problem
nicole: she looks like she's on STILTS!
lulu: boring, what fierceness -__-"
kara: interesting photo, i quite like it :)
rey: i thought it was boring? just lying there...
ashley: boring...
the results!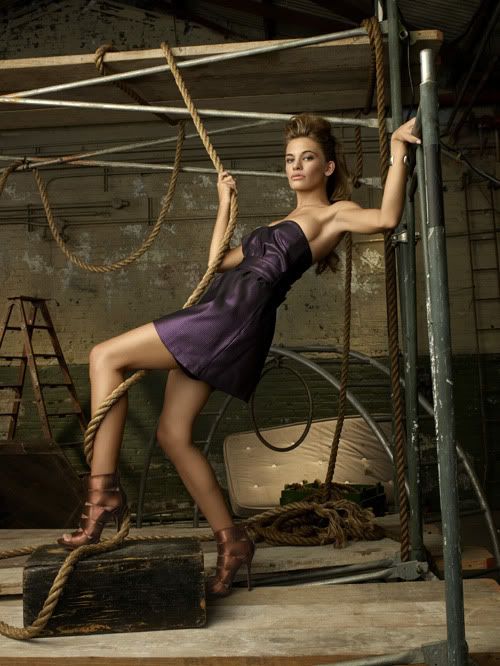 best photo of the week: kara!
nicole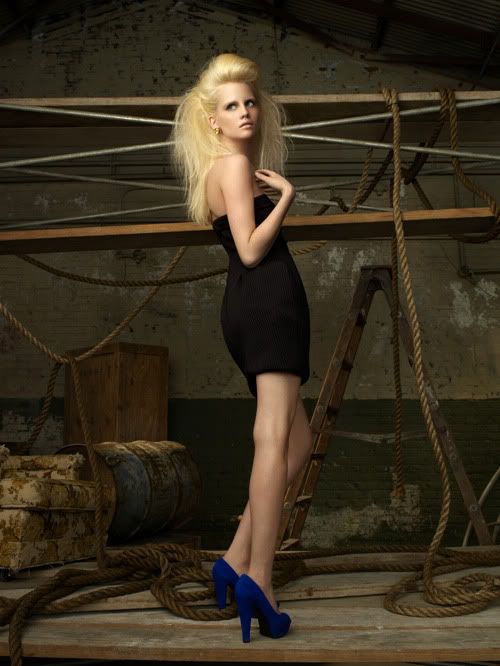 erin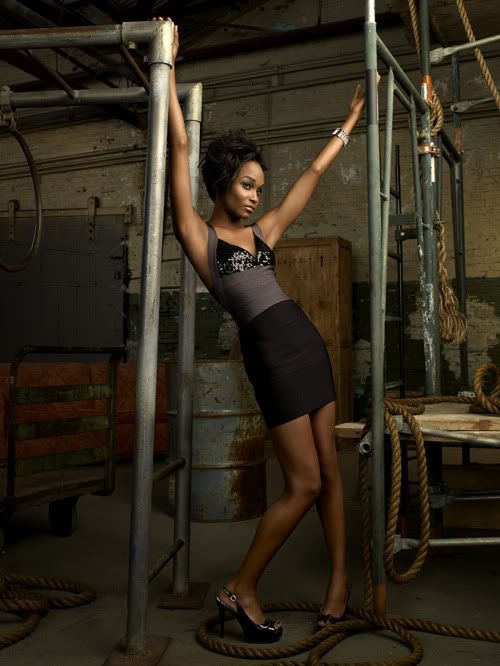 sundai
jennifer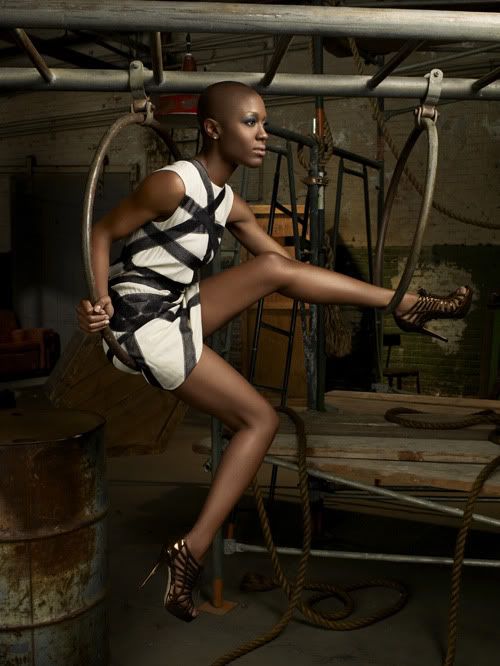 bianca
laura
ashley
rey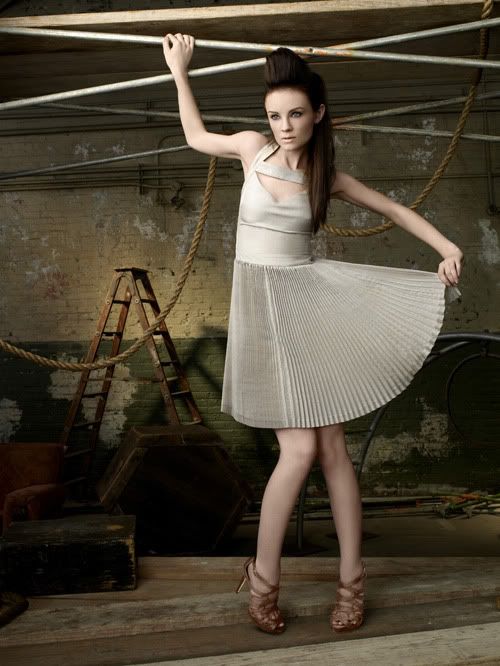 brittany
out: lulu
WELL, GOOD THING BRITTANY IS NOT OUT!
i'd think that antm is CRAZY!
goodbye lulu! u nasty bitch!