to see all ANTM Cycle 13 Reviews, rollover Blog --> ANTM on my drop down list!

Disclaimer:
- all photoshoot pictures are taken from the official CWTV website
- printscreen pictures are from the youtube videos
ANTM Cycle 13 Episode 3 started with its 'new starting trailer'
which is actually repeated from last season
no qualms about that, i think it is not bad
though i prefer initial cycles where they show the previous ANTM winners
but i guess Tyra has some qualms with the winners
hence prefering to put her face, instead of theirs
smart move.
NOTICE: IF YOU ARE BELOW 18,
PLS CLICK AWAY FROM THIS SITE NOW!
this photoshoot involves some form of SEMI-NUDITY,
so you are obviously NOT OF AGE! go away, shooo!
okay, back to the episode review.
so the girls went back after the first panel,
with Bianca promising that she will not be in the bottom 2 anymore
and Rachel saying that you never know what to expect
they enter back into the house with Rae's fantastic picture up on the wall
with of course a lame caption
"Rae of Sunshine"
how creative can they get?!
as usual there was Tyra mail again,
with totally uncomprehendable messages
plus the usual screamings from the models
i'm quite sure Nicole does not scream for such things
i believe she will not, i'll take note next time
i'll be stunned if she does scream
the next day, the girls headed to
Whilemmina Models Agency
where they met nigel barker and also the president of Whilemmina, Sean Patterson
one-to-one interviews were conducted
lulu was frank, saying she does not pay attention to photographers, of course nigel barker raised his eyebrows on that
Jennifer talked about her 'contosis' eye condition, which looks really like a lazy eye, as she lost all control over it
Rachel - totally stunned, couldn't impress them, couldn't do a tune from a musical
after all the interviews were done,
sean patterson announced that one girl will be cut RIGHT NOW, because she has failed in this 'first impression' test
and the girl to be cut is...
.
.
.
.
.
Rachel! :(
i love her big eyes actually, a deer caught in the headlights
for some reason, she was just tongue tied during the interview! :(
and she would have done so well for the upcoming challenge!
back to the house, another Tyra Mail
on separating supermodels from mere models
and the next day, they were faced with this annoying rude photographer
who scolded and yelled at all the models
before saying "is there anyone who can take a decent picture out here?!"
and who should walk in but tyra banks, impersonating Super Smize, whatever that is
Smize means Smiling with your eyes
something that Tyra stresses every cycle
i like it that Tyra is coaching the girls personally,
but cut that lame shit away about SUPER SMIZE
next, the girls wore these ridiculous outfit, where they will have their first challenge: to see who can Smize better
the winners get to have dinner with Sean Patterson
while the losers will be the maids for the day (ugh, ridiculous)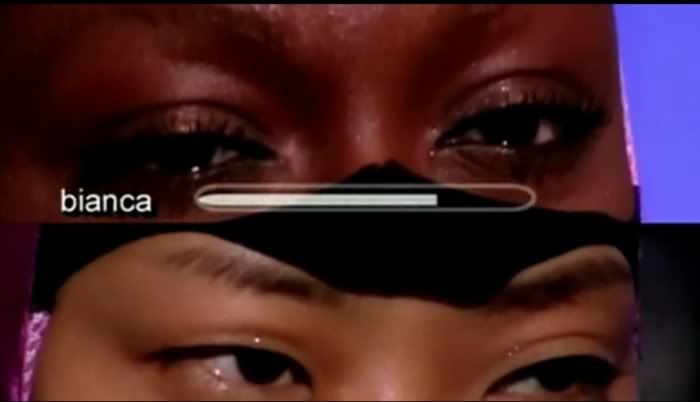 ugh, sadly bianca won this
after the dinner and the washing, it's back to the house
another tyra mail, minus the round of screaming (shockingly)
bianca and jennifer hops on top of each other just due to dirty dishes
erm, grow up? bianca, u're a kid man. literally, haha!
the next day the girls arrived at Santa Anita Park, where the story of Seabiscuit became legend. and Jay Manuel was there to meet them, with shades.
then Jay Manuel explained that the photoshoot will be done with a jockey and a horse.
and to tie everything back to fashion, making it abit more edgy, all the girls will be in

nude

.
*inserts model screaming*
hello? is it very exciting to pose nude?!
and now u understand why jay is wearing shades ;)
totally don't get why tying the photo back to fashion refers to nudity
there is zero correlation at all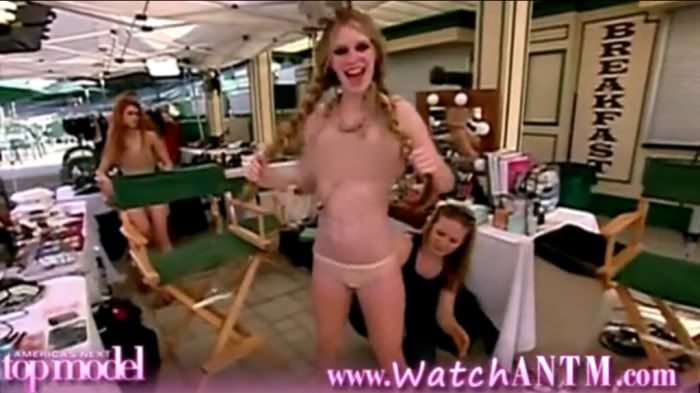 as you can see, laura is damn excited about the nude shot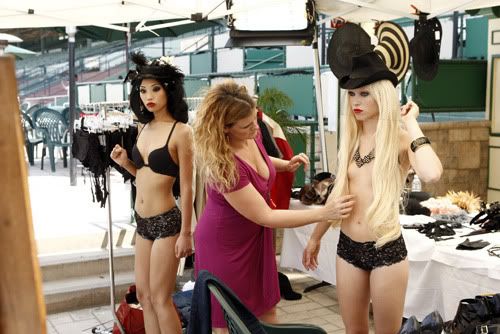 they will be having long weaves so as to cover their boobs
and nude panties to erm, cover up below
Jay's shades coming in handy here
haha!
Rae was first to go, and she realised the jockey was only 5 foot tall
well, that is freaking sad for a male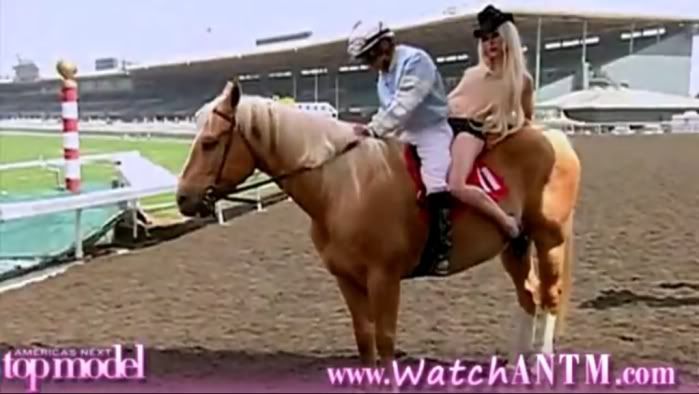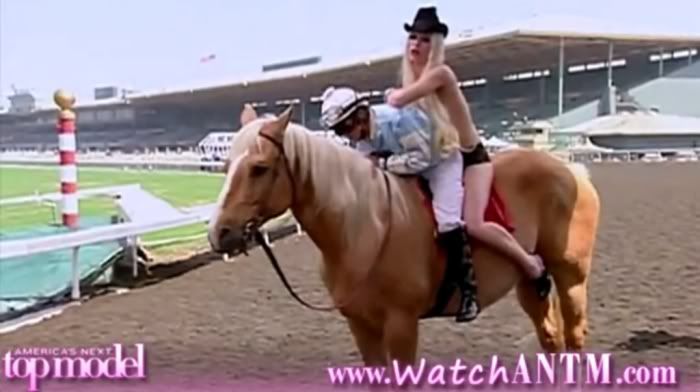 okay, i honestly can't see how artistic this can be
and amazingly, no one said the photoshoot is hoochy -__-"
it's like having a
nude girl with a car
is probably considered as sleazy just as how race queens are kind of viewed
so to tone down on the sleaziness, they replace the
car with a HORSE
?!
wow. riduclous.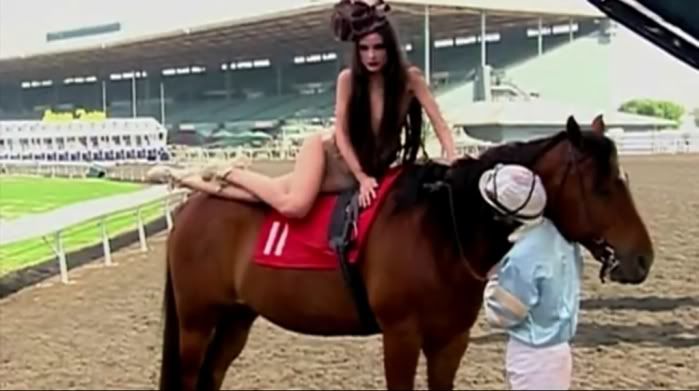 brittany. this is amazing, how did she actually balance like that on the horse?!
i think she did really well though. minus her nudity, her face looks really good!
laura. who is obviously not scared of horses since she HAS a horse
but for some of her shots, it felt so porn that i think that she's shooting some
porn threesome movie: the model, the jockey and the horse
omg. :s
courtney fell flat, because she was mad with Jay for not letting her take off her cast, etc. erm, get over it girl, that is so minor? ridiculous
bianca. omg, MALE. jay also agrees, he says isis (transgender in the previous cycle) looks more female than bianca! totally true. and the blonde wig looks HILARIOUS!
it makes her look even more trans!
okay, back to the house
tyra mail, tml you will meet with the judges, blah blah blah
i really love brittany's shot, i hope she gets best photo of the week!
and i also hope erin do well! i love both of them!
bianca, i hope she's out, nothing modelly about her at all!
tyra's BORING outfit, like does this scream model?
next to the pretty guest judge
forgot what's her name
after much deliberation, the results are...
.
.
.
.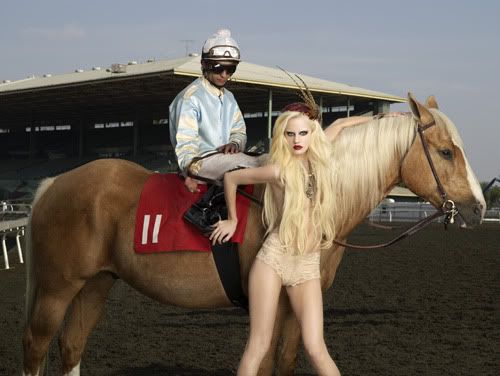 Erin
Britanny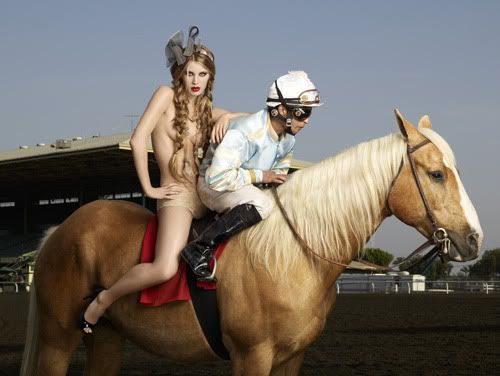 Laura
Nicole
Kara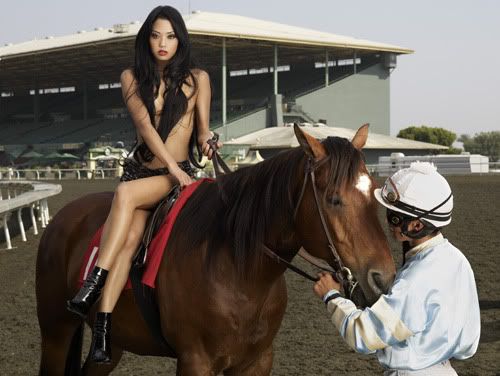 Jennifer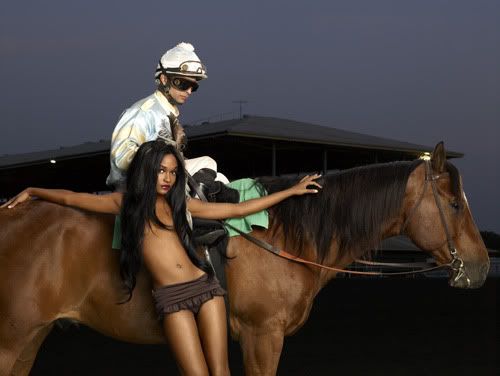 Sundai (imho, this is a SUCKY picture!)
Rae
Lulu
Ashley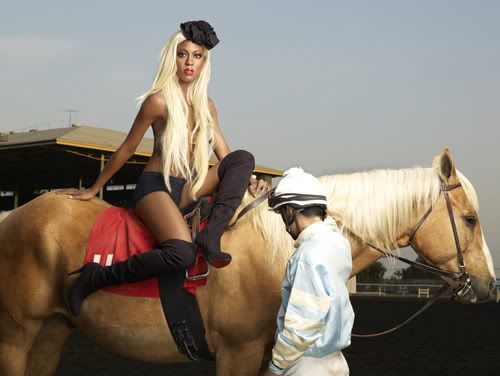 Bianca
Out: Courtney
omg?! like how come bianca is still here?!
SHE BETTER BE OUT IN EPISODE 4! ugh!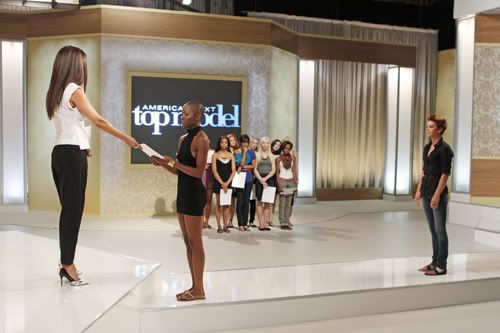 awaiting episode 4 to see Bianca kicked out,
xoxo