went back to school today for finance tutorial meeting
after that, went for
Timbre Music Fest on Campus!
Timbre Music Fest on Campus 2009
with free admission
free food (din get to see it)
free tiger beer (dun drink beer)
free goodie bag (din manage to get it either)
well, normally i wun attend such things la
even if it is free...
but then gh say since we doing project for CFA, should attend one of their concerts!
hence we ended up at Exxonmobil Campus Concerts
(i was secretly hoping to get
free petrol vouchers
, but DUN HAVE!)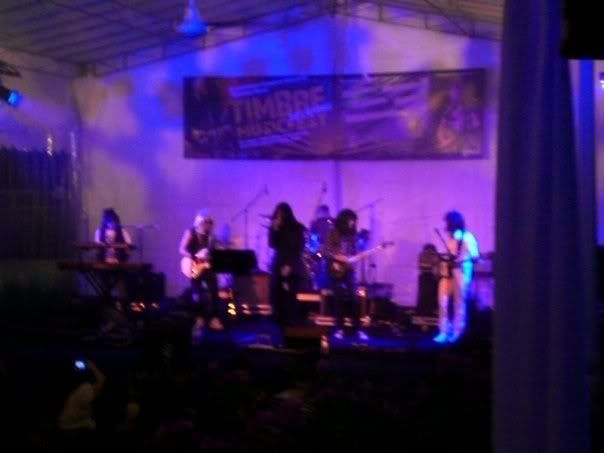 Rockafella performing (i seriously can only rmb their band name)
with their wigs and all...
there were both outdoor and indoor acts
outdoor was at the UCC courtyard, which was REALY TINY!
there was amazingly quite alot of people
and of course there was a LOOOOOOOOONG queue for the free tiger beer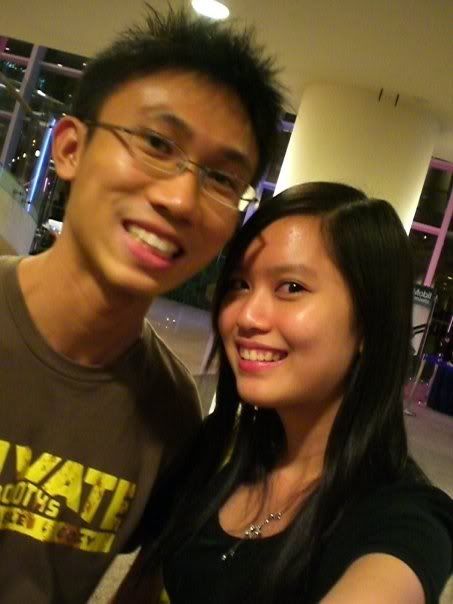 pic with gh while grassy went toilet
we also went to watch indoor performances at UCC Theatre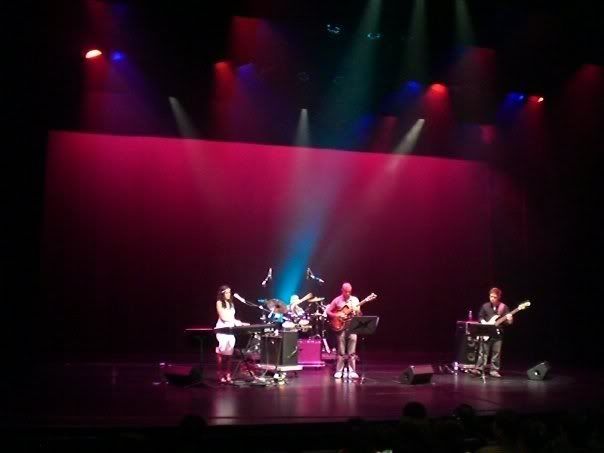 sadly, i've forgotten the name of this band
only rmb the gal's voice is v powerful
and she performs at timbre on... mon and wednesdays i think
i was really quite tired at that time already
keep yawning away!
and there were lucky draw prizes up for grabs too
3rd prize: $100 timbre voucher
2nd prize: $200 capitaland voucher and $100 timbre voucher
1st prize: Samsung Omnia II and $100 timbre voucher
i think it is like that, not v sure about 2nd prize
and of course, all 3 of us were not lucky at all
the girl standing beside me won the samsung omnia
sian diao, and everyone left immediately after it was announced :P
OKAY, IT IS TIME TO SLEEP!
TML: CLEAN HOUSE,GO SCHOOL, 2 MEETINGS AHEAD!