today is my FREE DAY yet again! and i did not go school today
stayed at home, clean the house and did my work
before meeting gh at 3pm for
SAKAE SUSHI HIGH TEA BUFFET
!
gh wanted to buy the mouse
$13.90++ since we're still students, happily flashing my matric card
then plus green tea, it amounted to
$17nett per person

buffet also includes
- complimentary red plate
- complimentary udon
- complimentary dessert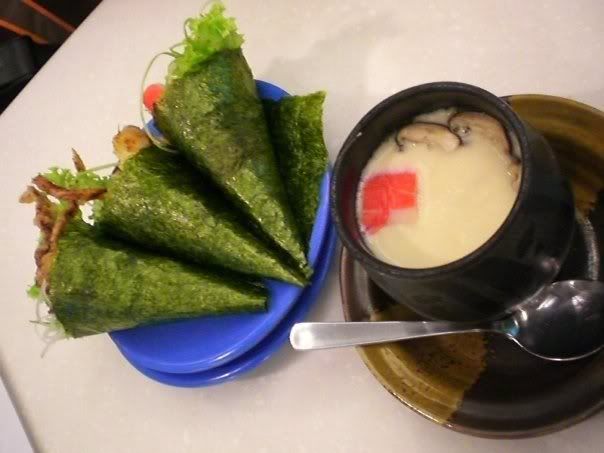 i ate like 3 chawamushi! and i confirm ate more than gh overall
hahaha!
the ordering menu has changed layout since 8 months ago when i was there
the complimentary udon was really YUCKS!
did not like it at all
might as well give me another complimentary red plate! :D
after eating to the point of bursting, we decided to walk around
end up, nothing much to see also la, din want to shop
and after walking around for abit, we decided to stop and sit outside tangs
and we commented on people who were walking by
the weird way they were walking, etc.
and i was explaining that it's because women are all suffering from blistering feet!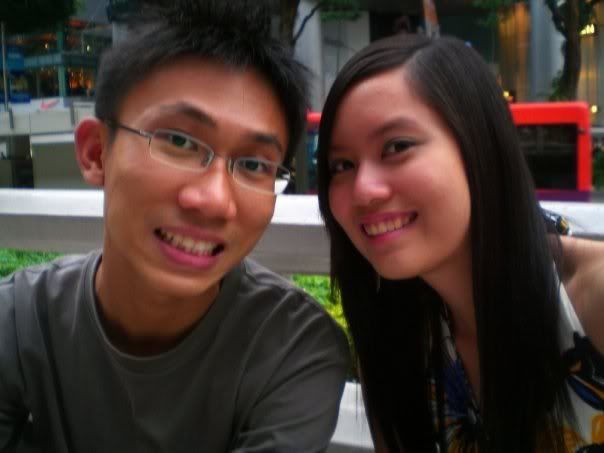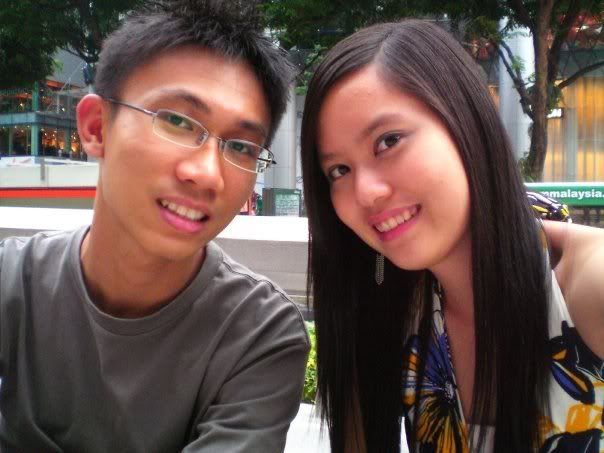 i was wearing my new dress :)
quite like it :)
after that, headed to lido where we caught the preview screening of
The Proposal
tickets courtesy of nuffnang! :)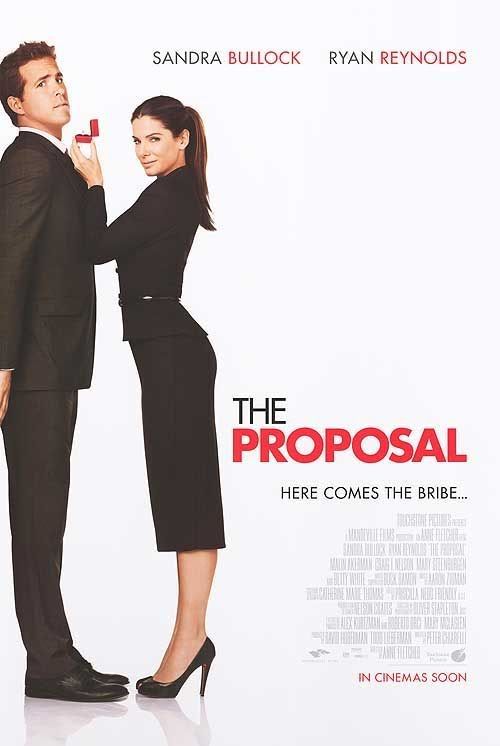 it was a really good comedy!
don't understand why Straits Times rated it
1.5 stars
!
i don't think it is that bad!
and
ryan renolds is really cute!
*drools*
and he was
naked
in one scene
though of course nothing was shown
cos sandra bullock was completely smashed up with him
wonder how many times they NG that scene
hahaha! it's quite hilarious to think about it that way
but i'm quite sure they probably had sex after that
two naked angmohs, smacking into each other many times...
well, it's their natural course of action probably
anyway, the show was hilarious, though one part really made no sense
i've no idea how Drew fell for Margaret, i mean, there's no build up to that storyline!
i can understand why margaret probably fell for him la, cos he was nice, family was nice, and all that
abit ridiculous in this sense.
and of course, no idea what's drew's ex's role in this whole movie
i thought he still had the hots for her
then turned out it was not
she was quite calafare
okay, despite the time, i need to get some work done
need to go sch tml despite it being a free day again
just to change ezlink card! ugh!