Nuffnang is going to have a preview screening soon for The Proposal!
*excited* hope to get tickets!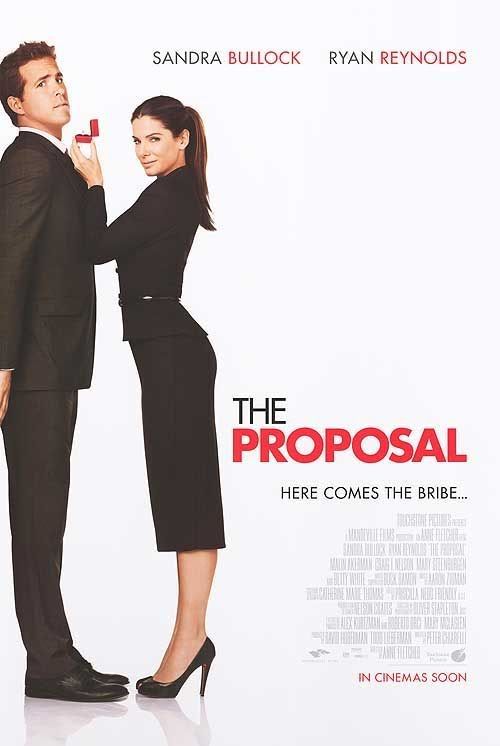 The Proposal
a comedy by sandra bullock and Ryan Reynolds
a widget where u can view the synopsis, trailer and also some clips!
u can grab it and put it on ur fb or other sites too!
but i think it's abit small to view the trailer
so i got it from youtube here...
preview of The Proposal
it's about a high-powered girl (i like!) who is under the threat of being deported back because her visa/permit has expired. and she randomly grabs her office assistant and says that they are going to get MARRIED!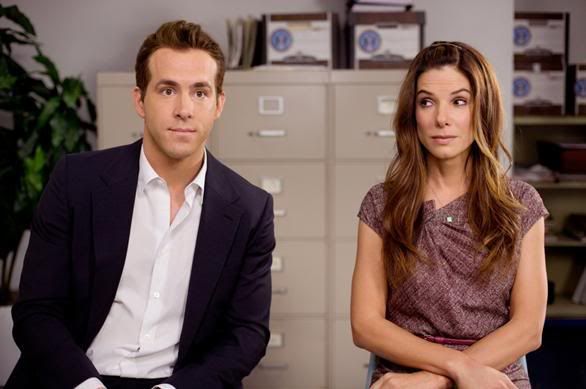 going through marriage counselling i think
sounds like a fake marriage which will soon evolve to a love marriage by the end of the show! typical korean storyline btw, think Full House!
now in the hands of american hollywood, i wonder how different the storyline will be?
of course, another catch of the movie is that...
ryan renolds is really handsome!
they look good together actually :)
of course sandra bullock is a household name, i clearly rmb her in Miss Congenality
but for Ryan Renolds, i had to google it, and of course wikipedia popped up with the answer
He is a canadian actor, famed for his role in tv series Two Guys and a Girl,
and has also acted in Definitely, Maybe!
ooh, i watched that show! did not recognise that it was him though
another catch of the movies, well, in the male perspective, is to see sandra bullock butt naked in a scene!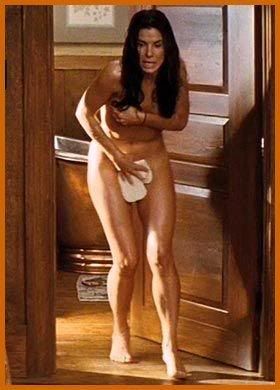 eek! she's abit too old for such things
not v attracted to this scene
well, some males out there may like it though :S
it'll really be very interesting to see sandra bullock kneeling down and proposing
i'm still quite traditional in the sense that i think guys should make the first move
in everything, not just in proposal
to see a girl do it will be quite refreshing, i guess
i hope it's not too cliche! i await to see a romantic moment!
but i definitely hope that it's not LAME
my maths teacher, Mr Khoo, once proposed to his girlfriend over laksa
they were eating laksa and his girlfriend commented that it was very nice
and he proposed:
Do you want to eat laksa with me for the rest of your life?
oh man! BEYOND LAME!
of course he was rejected at that time
but after a few attempts, they are finally happily married already :)
anyway, i'm really looking forward to this comedy,
need a bit of laughter admist my lacklustre and stressful school life!
Signing off at,
The Proposal opens in cinemas 20 August 2009!