muahaha,
CORS is finally OVER!!
and of course i got everything that i wanted :P
including tutorial balloting
and check out my
fantastic 2-day week timetable!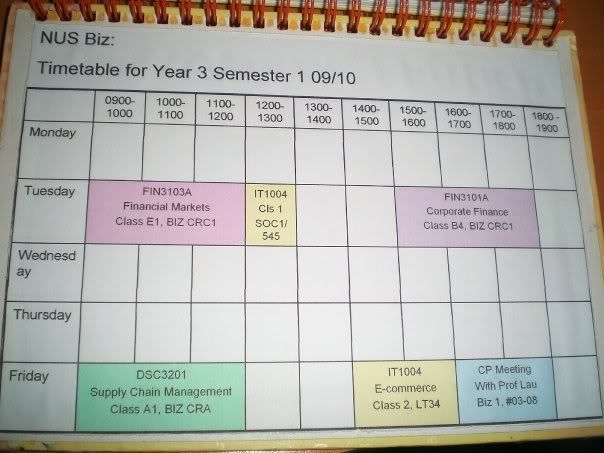 JEALOUS ANOT!!
well, technically i only have a 2 day week
but i think i'll still be spending most of my days in school mugging and researching
like today i just went back to school to research on CP
it is only week 2 and it has been crazy. library is slowly filling up with people.
are the freshies so kiasu ar?!? so fast come library to mug already? can't be right!
but there was absolutely no plugs available on Level 2 today, and we had to go to L3!
don't really like to study in level 3, i don't know why
i just don't find it as conducive as level 2 :P
anyway, i was super bored awhile back in July, and played with
MyHeritage Celebrity
again! the results never fail to amaze me sometimes :P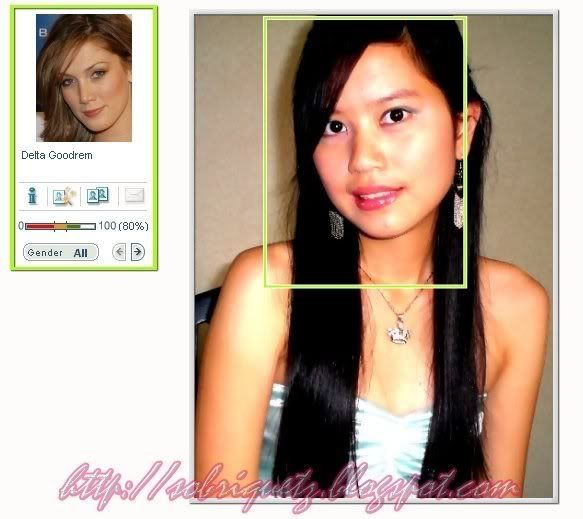 i've no idea who is delta goodrem, but she looks old! :(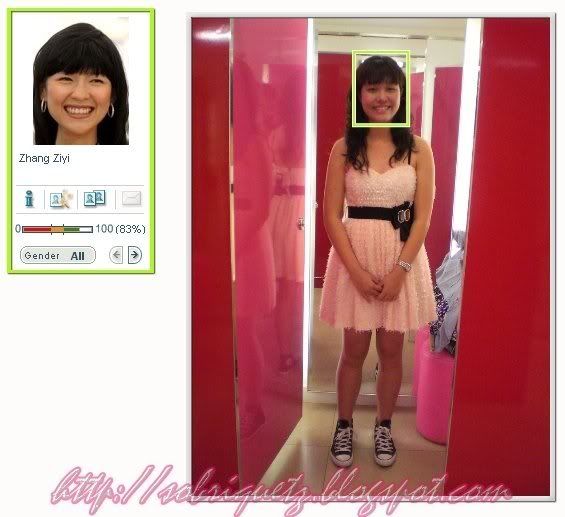 hahaha, zhangziyi in a chicken dress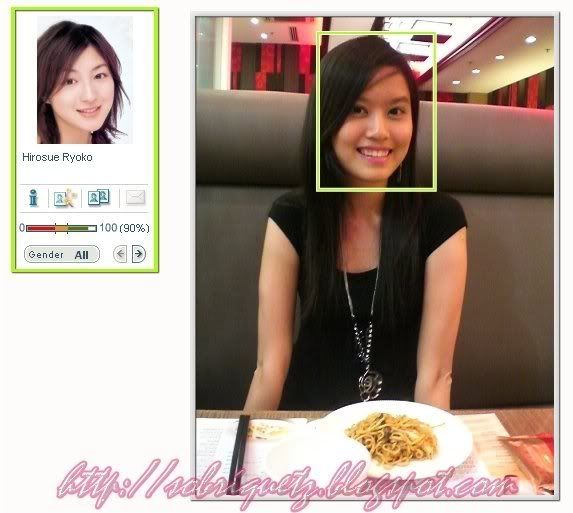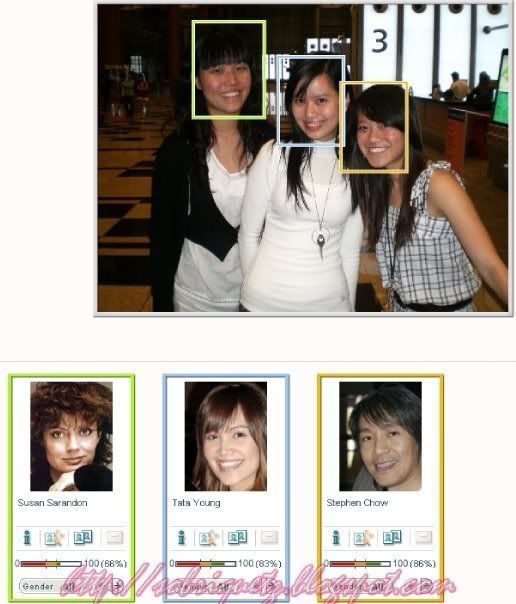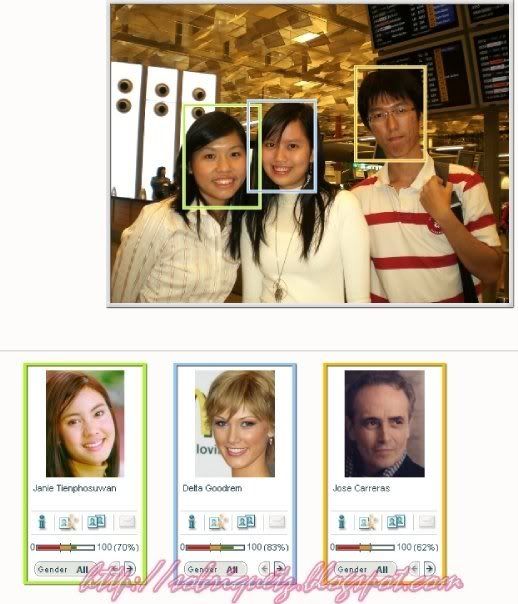 eh, Delta Goodrem again! but she looks younger here, as compared to the first photo!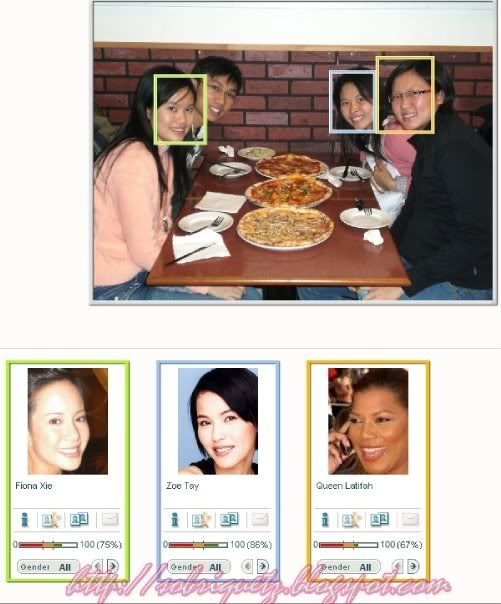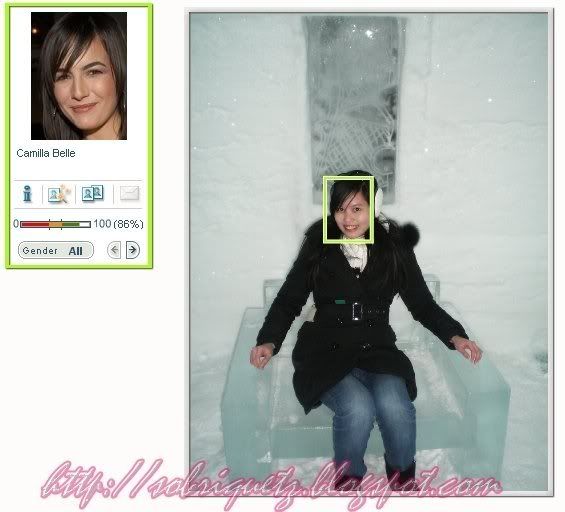 i don't know who is camilla belle either :s
I WANT TO SWITCH! BOA BETTER LA! OMG!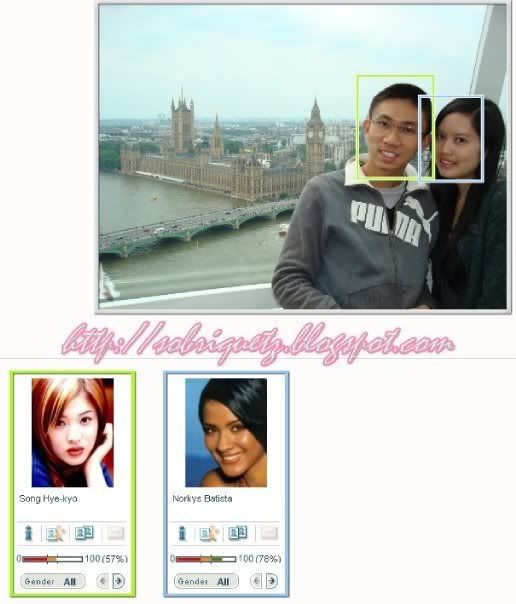 AND I WANNA SWITCH AGAIN! SONG HYE KYO IS MY FAVE CAN!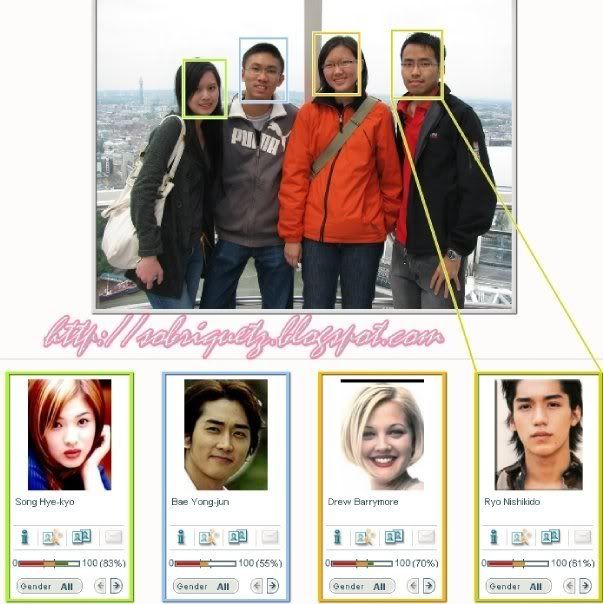 ah, finally, switched :P
and gh gets mr bae again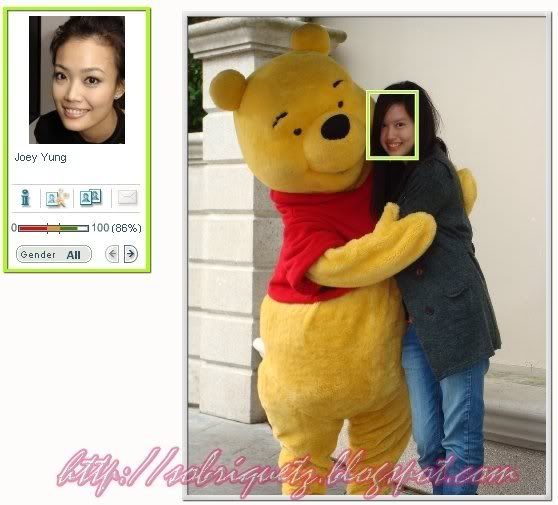 MY POOH BEAR PHOTO!!!
i went up to the stage and just grabbed pooh bear! :D
protect pooh bear from
rk who will bite pooh up
...
realised that i stopped blogging about my travelling trips already
ugh, it's time to update when i have the time
which is probably in december, considering the workload now