went for mel's birthday party which was held at
Traders Hotel Poolside
quite cool, go into the hotel then got her name displayed in the screen, showing the venues
before that met up with
gh
and
daryl
to buy present
technically
xf
was also supposed to be there, but she was late
and she also got lost inside ion orchard -__-" ended up at wheelock
bought stuff from crabtree&evelyn and also a pooh bear balloon in which i wanted to kope :P
but it was definitely the best choice of balloon as compared to plain or barney!
headed to traders hotel together, good thing gh knows the way and what bus to take there, i've never been there before!
traders hotel
my mummy got married just next to this hotel, at regent hotel
we were actually already late, but still one of the earliest to come!
hahaha, well, i think it's a trend that it's always late one la...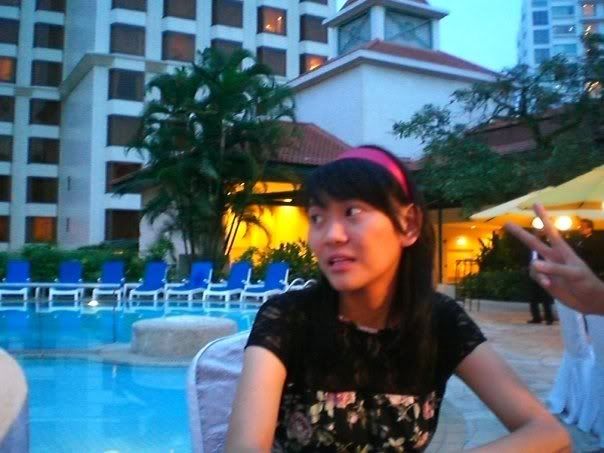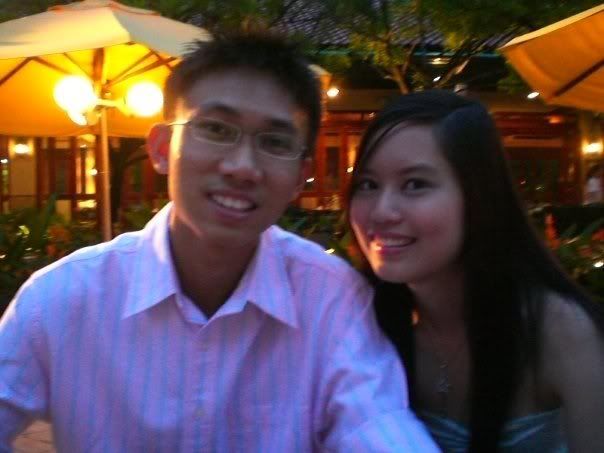 waiting for others to arrive
it was catered food by, erm, i forgot, the restaurant there
forgot the name, it is Ah something
food was not bad, dessert was better!
haha, eat until very full even though i din take much!
mel's yellow beetle birthday cake
i was trying to zi pai everyone into the picture
but my hand was too short
but i think not bad already! managed to get everyone into the picture!
only gh's eyes cannot be seen
proper pic taken for us by Young
we were taking pics while waiting to take photos with mel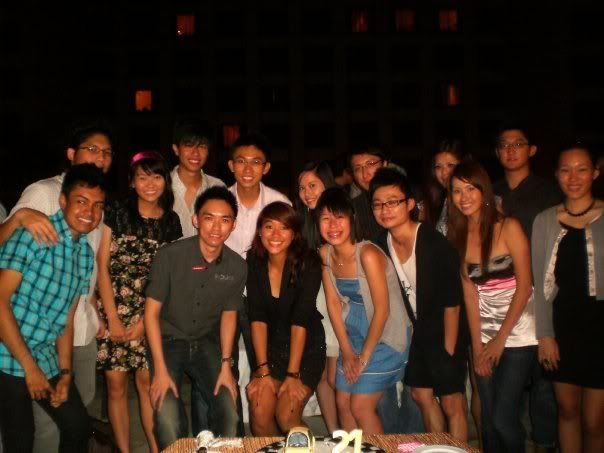 Class N photo, many people that i haven seen in 8 months!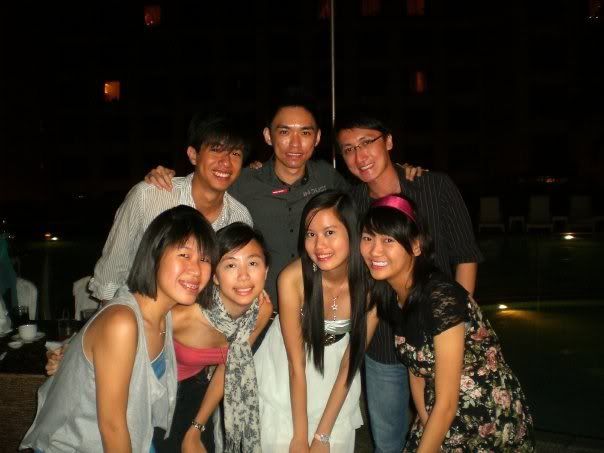 and of course we took more photos
gh went to toilet, so he was not here
it was basically a gathering with all the og peeps
just randomly talking and bitching
with xf "accidentally" insulting certain people, hahaha! depending on how you take it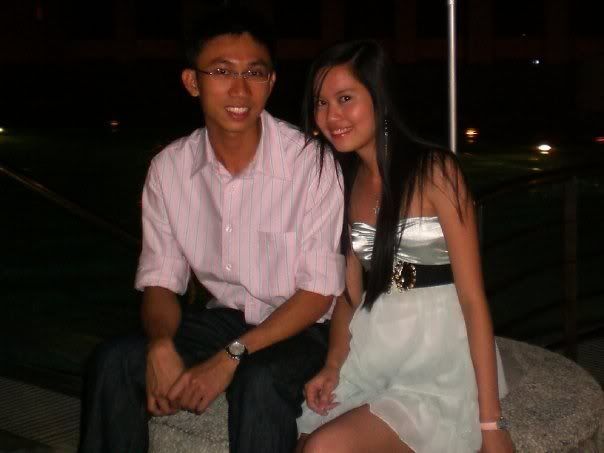 took photo with gh by the poolside, look pretty unnatural here
sadly, the pool is not nice, haha
not really worth camwhoring much there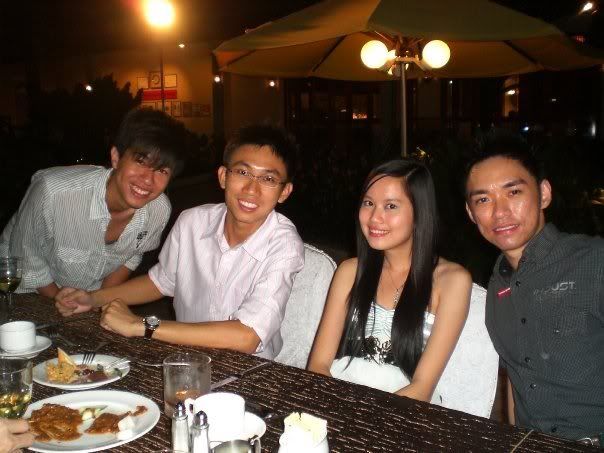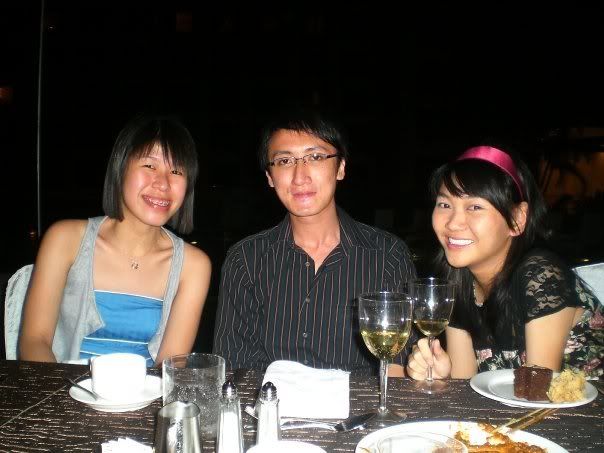 table shots!
michelle not in pic, think she went to take food
then it came a mighty long session of vince asking hy to take a fb profile pic for him, poor
hy the slave photographer
! keep getting scolded ar!
demanding vineson....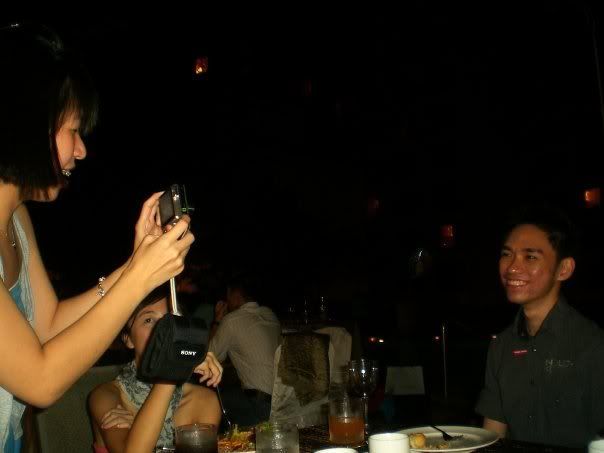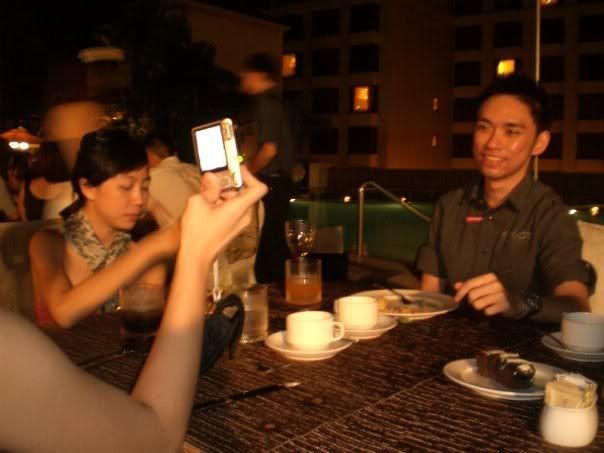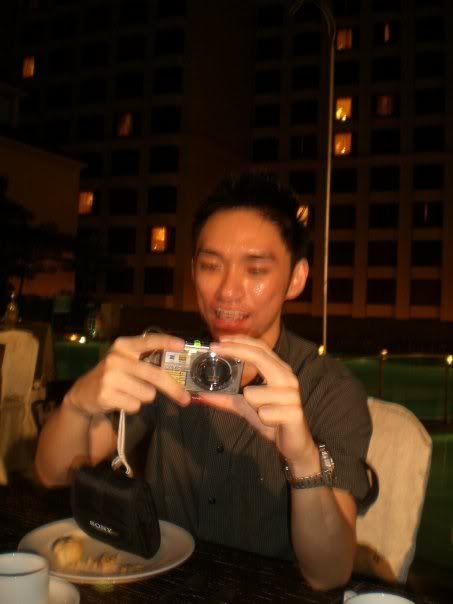 u see la, take so many times, and still unsatisfied!
pics are abit blurry, cos very hard to use nightmode on my camera!
i want new camera! :(
:) my very improved zi pai skills :P
i told gh to take eating shot
and it turned out like that -__-"
group photo of the
bebop og
it has been one million years since we had some sorta gathering!
anyway, happy 21st to mel!
but actually, her bdae still far away la, another time then wish her again!