this semester, i'm doing a
cp project
together with gh and 3 other girls
it is to help improve on the
NUS arts festival
, by acting as a consulting group for them
this is realy my
BEST GROUP
ever!
despite the heavy workload of having to finish the cp in 1 sem,
but having a very hardworking group HELPS ALOT!
*many many hearts*
to my CP group!
since we are doing a project for the Centre For the Arts, of course we ended up in UCC a few times for meetings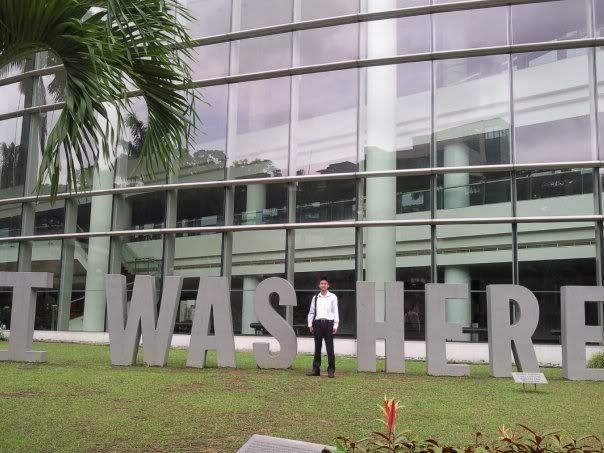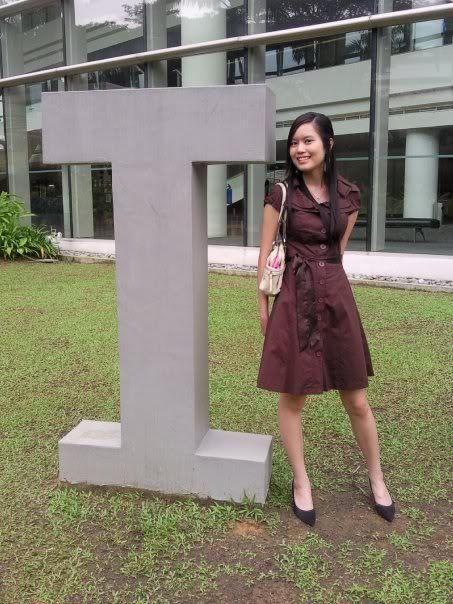 this is going to be my kodak spot when i graduate
and probably the kodak spot of every other nus graduate too :s
ucc, comfortable and quiet
just that it is not linked to the school
should it rain, u'll no doubt get wet!
we are also going to embark on our
focus group discussion
soon!
and nus biz has really cool facilities!
like the
behavioural labs
which has a 1 way mirror, damn cool!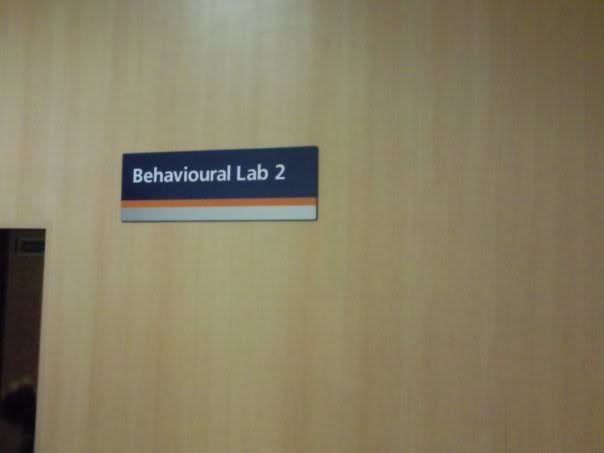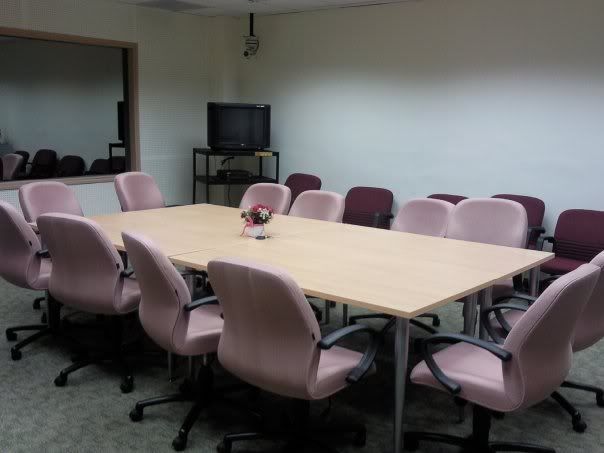 see this reflective mirror?
the clients can sit in the observation lab to view the whole process!
and there's also recording facilities and a tv so that the clients can see clearer!
wow, i was very amazed
it seems like
police interrogation
though :P
like what i see in movies!
but of course, with a much more pleasant atmosphere!
after a very long day in school today (from 9am to 6pm - cos of meeting)
and waiting super long for the bus,
i finally met my mum at og orchard point cos she wanted to buy shoes and to renew her og membership card
there were like many many aunties there getting their membership card!
just
spend $75 in one receipt to get a og membership card for 1 year
!
i bet tml, og will be swarmed by millions of aunties!
then we went to eat at
Mushroom Pot
for the first time
it is located on the
4th floor of OG orchard point
we basically ate there because:
1) my mum wanted to try it out
2) there was
1-for-1 set meal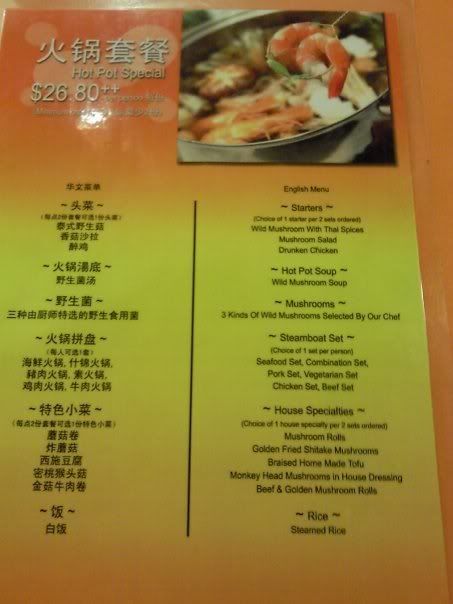 the set menu! if it was not 1-for-1, i'd definitely not eat!
it is SO EXPENSIVE! and so many limitations!
like one house specialty for 2 people, etc.
then i saw that there is high tea buffet, not v expensive right...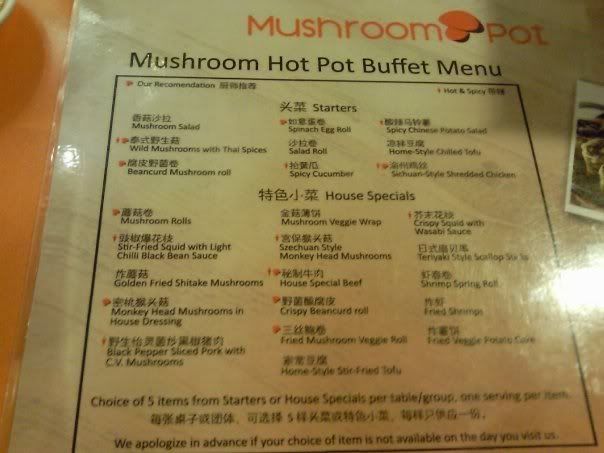 but when i checked out the buffet menu, it limits you to the number of dishes u can order for the starters and chef recommendation section!
like ugh, do they get what is BUFFET?!
means FREE FLOW okay!
no limitations here and there!!
waiting for the food to be served
oh, we have to pay for that tissue too -___-"
it is basically steamboat style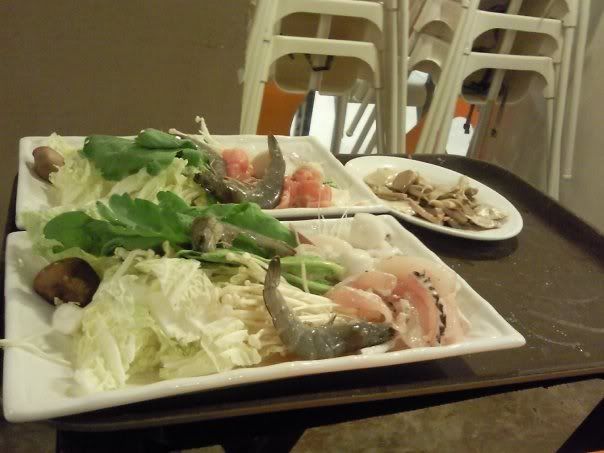 i ordered seafood set while my mum ordered combi set
i think the food is PATHETICALLY LITTLE!
our starter: mushroom salad
it was... TINY! and cold :s but okay, pretty appetizing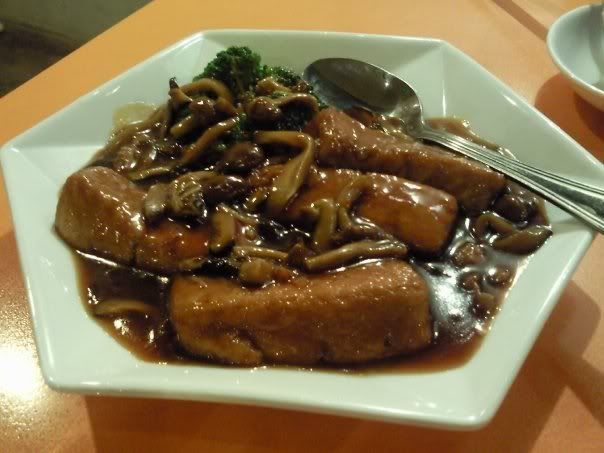 in the end, my fave dish at Mushroom Pot was the braised TOFU!
i think i'm a very TOFU person, i just love TOFU! :P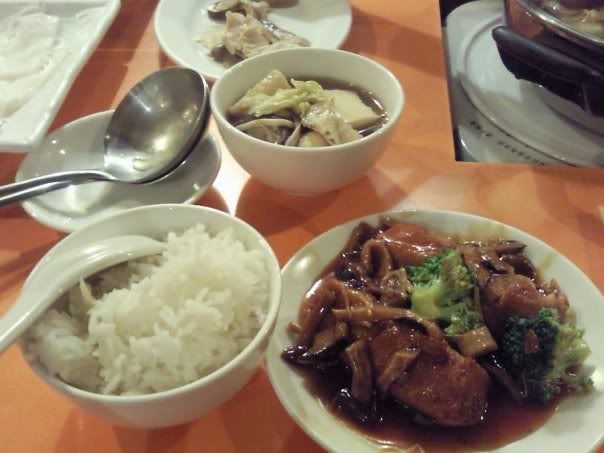 my dinner for the night
actually the mushroom soup base for the steamboat tasted really nice
but it was too salty! so i couldn't drink much of it too
final cost: $17 nett per person
conclusion: i'll never go back again unless they have 1-for-2 special
buy 1 get 2 free, hahaha!