Nuffnang HTC Magic Contest
everyone has a mobile phone these days, i bet even kindergartan kids have one too!
this recent years, there have been a booming number of new hps arriving in the market
all equipped with the latest technology
phones like the iphone 3g (now iphone 3gs), samsung omnia, etc.
Not to be left out of the competition, HTC has also launched its
first Android-powered phone
, the
HTC Magic
i think it looks really sleek!
and nicer than previous HTC phones, like HTC Touch Cruise, HTC Dream
well, those are just my opinions
what does it mean by an
Android-powered phone
?
well, Android is an operating system for the phone, powered by Google
it is just like Windows xp for computers, mac os leopard for mac users
Android supports stuff like bluetooth, wifi, and various mp3 formats
it also have an
Android Market
, which is just like an application market where you can download whatever applications you want!
(more about that later)
to see how far phones have developed, let me compare it with my first ever handphone, at the age of 14, which is 7 years ago!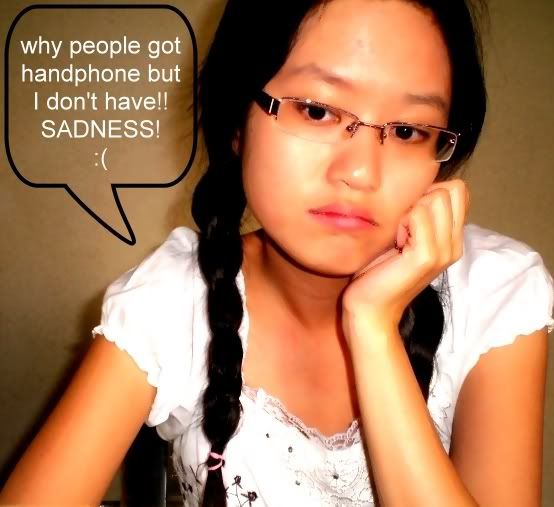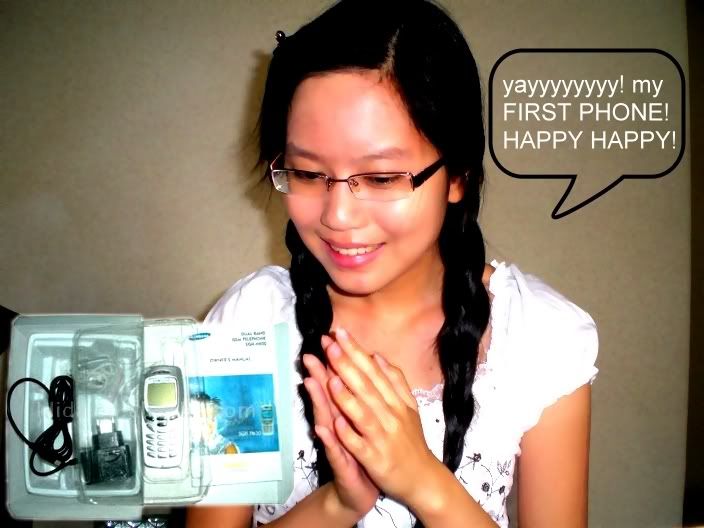 (actually i thought i still have that handphone in my cupboard, because i seldom trade in as usually my phones are too broken to be traded in. but i searched and searched and searched... couldn't find it! ah well, a fake one will do...)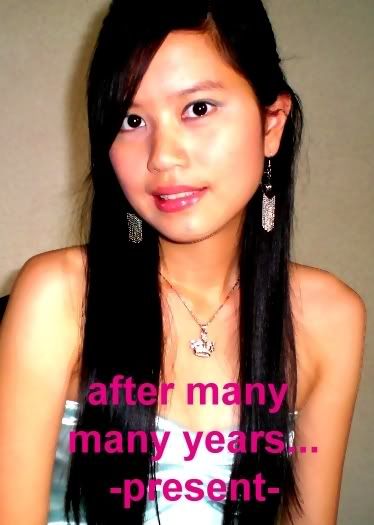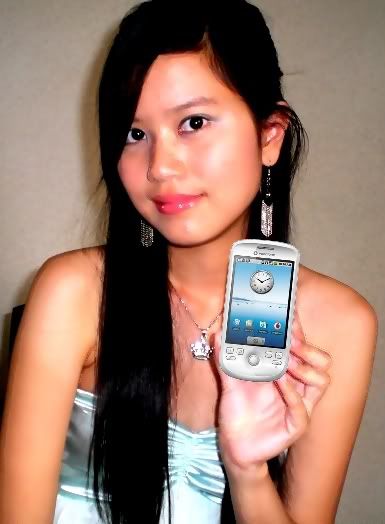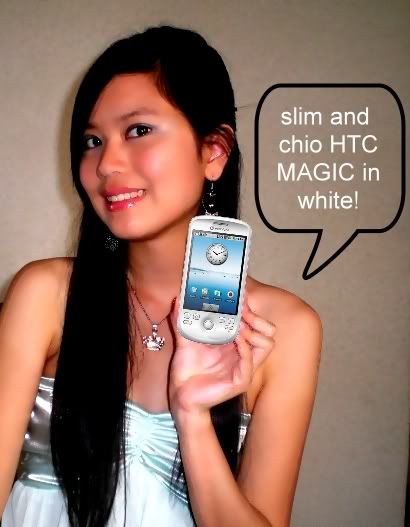 i'll compare both phones based on some basic requirements about phones that i like
okay, here goes...
Comparison #1: Mobile Phone Camera
A camera is really important i feel, when you want to check your make up or whether there's anything in your teeth but there are no mirrors nearby, just take a quick snap of yourself! so convenient!
Past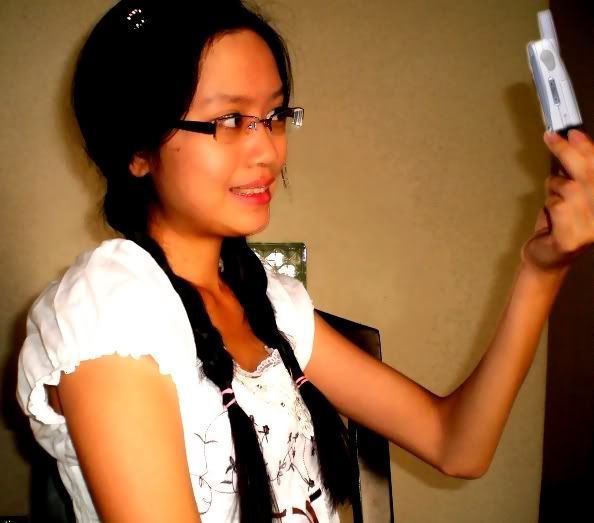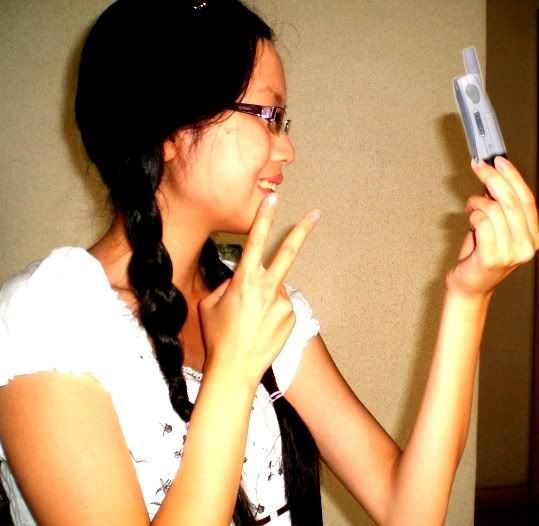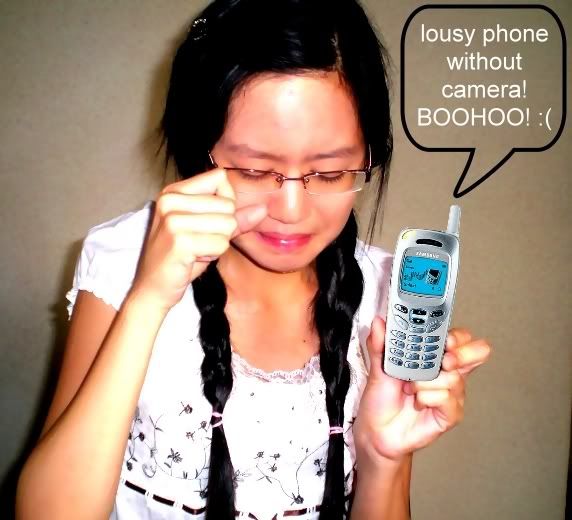 vs
Present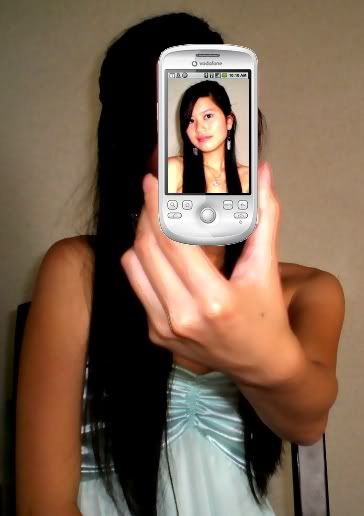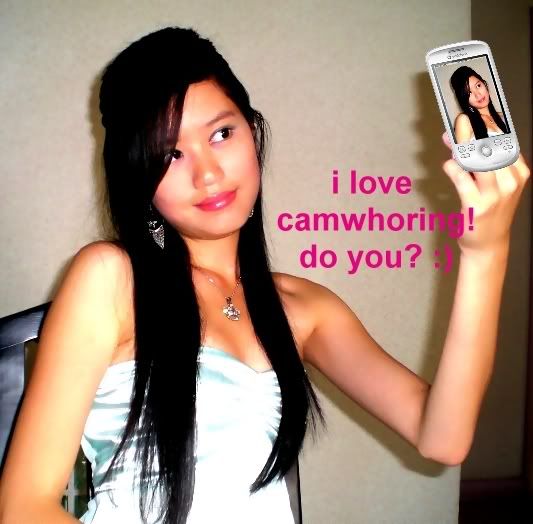 Winner: HTC Magic with its 3.2 megapixel camera (auto focus)
aside from its camera, it also has an external expansion slot for your micro sd memory card, so no fears that your Magic will not have enough memory space for your many many camwhoring pictures!
Comparison #2: Talktime


Basically a measure of how long the battery can last. a longer battery life is definitely better for people on the go and do not have time to always recharge their phones. the longer the better!
Past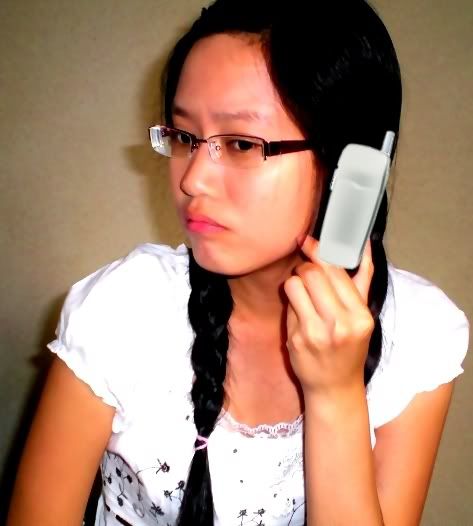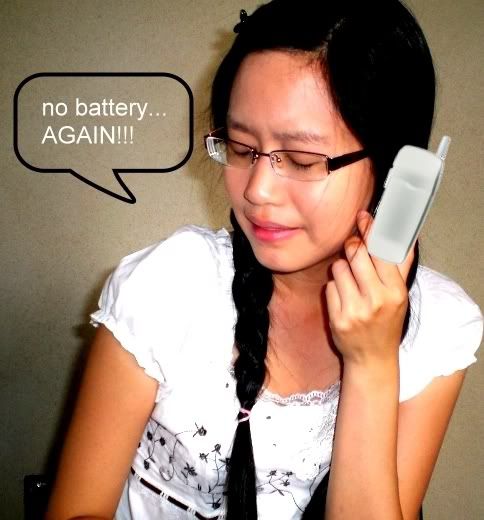 vs
Present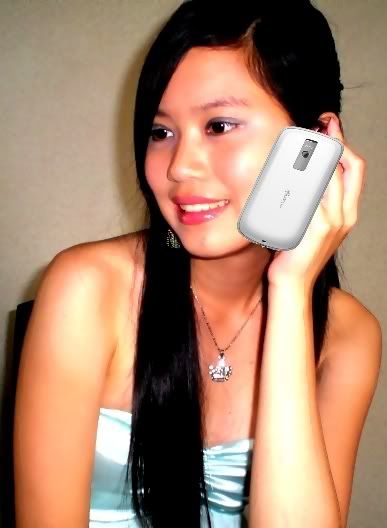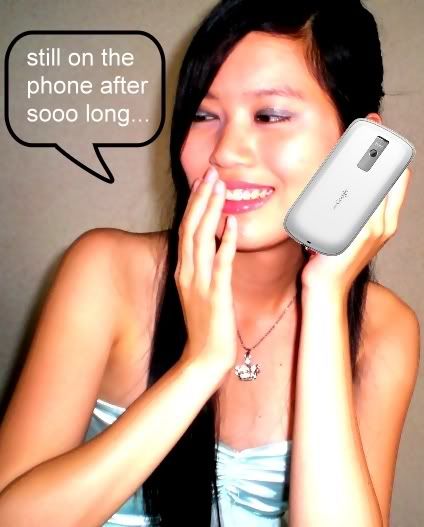 Winner: HTC Magic wins by a landslide!
the old samsung N620 only has a talktime of up to 2hr 20mins, and a standby time of 90hours, while HTC Magic has a whopping talktime of
450mins
(GSM) and a standby time of
420 HOURS
(gsm)
Other 'features' of the old samsung n620:

a typical non-touch screen phone
the keypad spoiled pretty fast too, perhaps due to my aggressive sms-ing
in less than 1 year, the keypad was spoilt and it was really difficult to msg!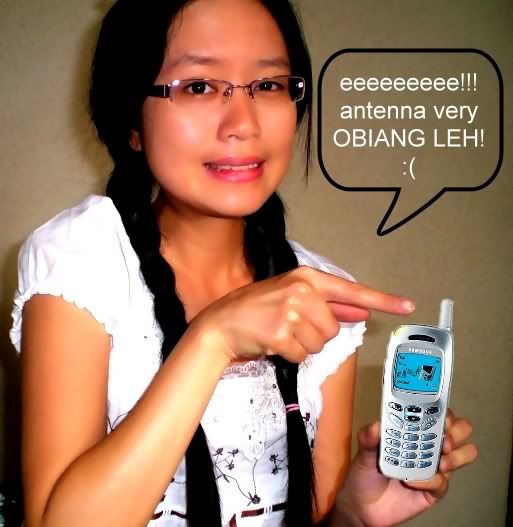 this was perhaps the worse thing i hated about the phone
during that time, there were already internal antenna phones! ughhh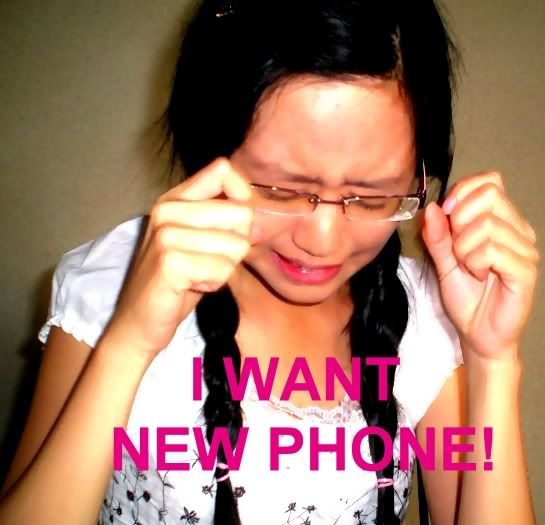 :( sadness 7 years ago
but 7 years later, it's all different, phones are way more advanced,
and wayyy prettier than last time!
HTC Magic is fully equipped with all the gizmos of modern day handphones
wherever you are, you will always be connected to people, be it by the normal calling/smsing or through email, gps, internet, TWITTER, etc.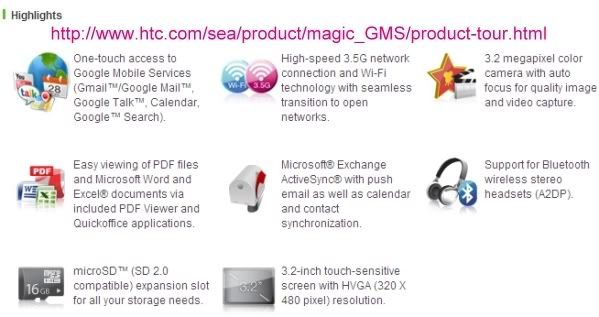 a screenshot of some of the highlights of HTC Magic
many google powered applications like google mail, google maps, etc.
well, OBVIOUSLY right, since Android was first developed by Google!
Now, what about this
Android Market
?
as i mentioned earlier, it is a market of applications, much like that used by iphone through their mac store, or even like Facebook applications, where developers can submit their applications and users can download them (for
free
or for a
fee
) into their hps!
there are really many applications in the Android Market, from social applications to travel applications and even some quirky stuff that is fun to download!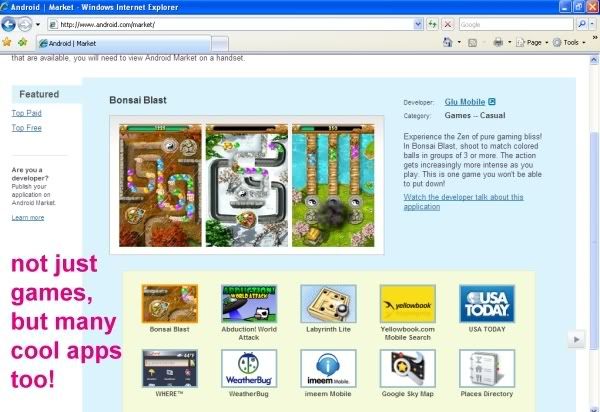 it is not just about games
it is also about the applications which may assist you wherever you go!
there are both applications for a fee, and applications for free
well, being a cheapo, i shall just look at applications for free
because,
FREE IS GOOD! :D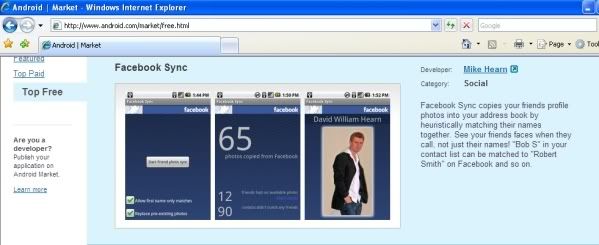 this
facebook sync application
allows you to synce your phonebook together with the facebook profile picture of your friends! so next time your phone rings, you will see your friend's photo appearing on your screen!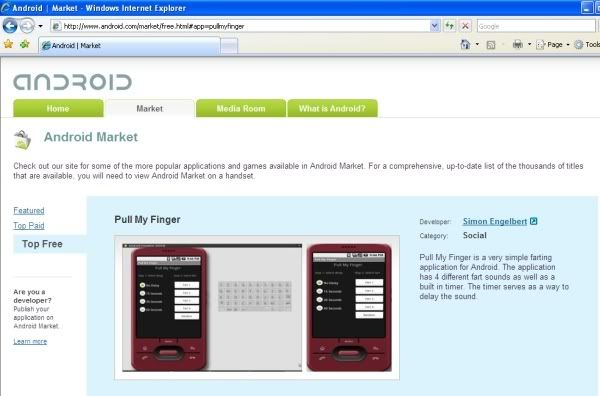 quirky application also includes this
farting application
haha, best for an april's day prank on a friend!
and also...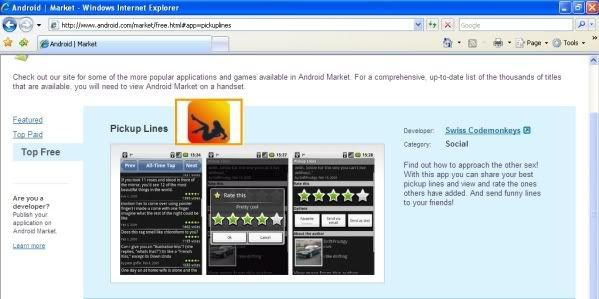 pick up lines generator!
other users will also rate how good each pick up line is
so you know what to use next time you try to hit on someone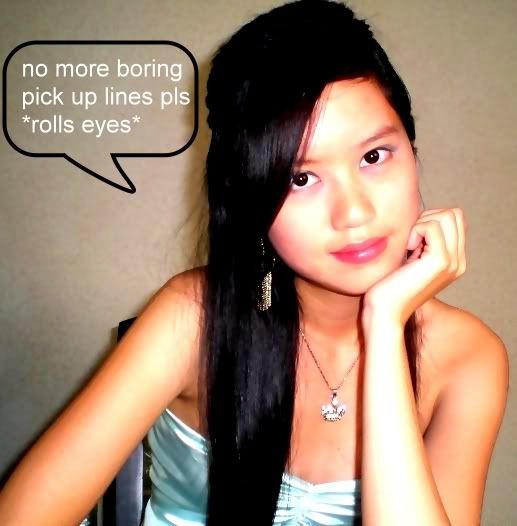 haha, impress me with something unique pls!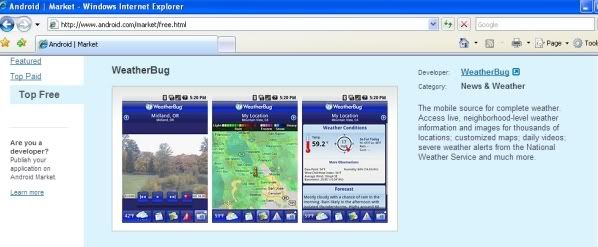 for more practical applications, there is always the
weatherbug application
tells you the weather of practically EVERYWHERE so you know whether to bring out that brollie or not!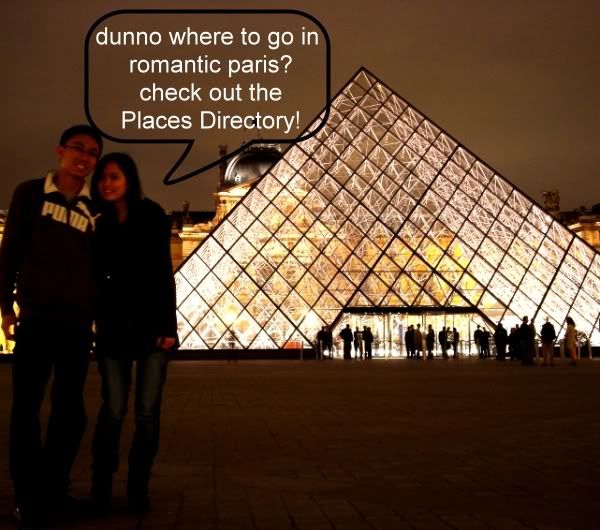 another practical application:
Places Directory
great application when travelling and do not know where to go! with this application, you will have all the information you need at your finger tips! no need to bring travel guide books around anymore!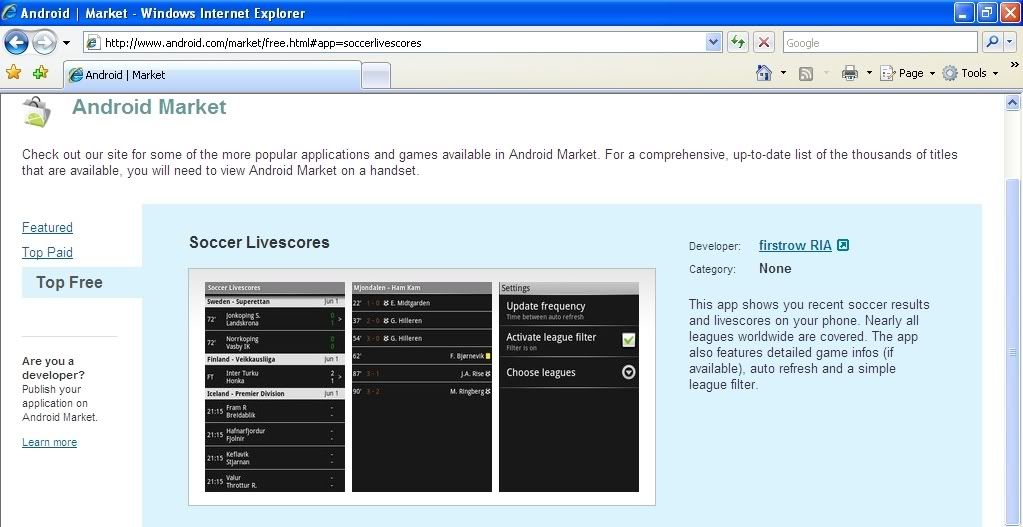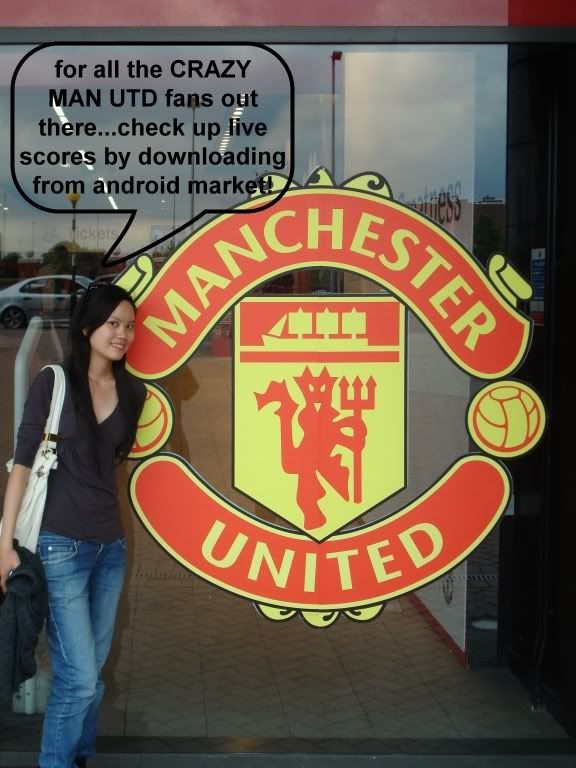 well, for soccer fans out there, check livescores of your team while on the move!
use this
Live Scores Application
!
If you are looking more towards a game type of application, android market also has plenty of them, available
FREE OF CHARGE
!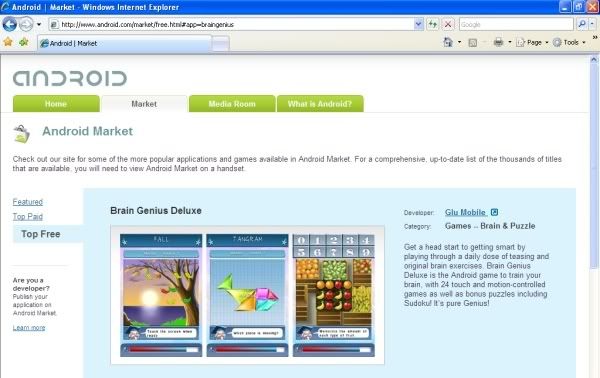 this looks colourful and interesting!
Brain Deluxe Application!
well, if you want more action type of games, there is also pacman, some shooting game, board games, etc!
if you want a phone with all the gizmos, applications and a really sleek design,
this is definitely the phone for you!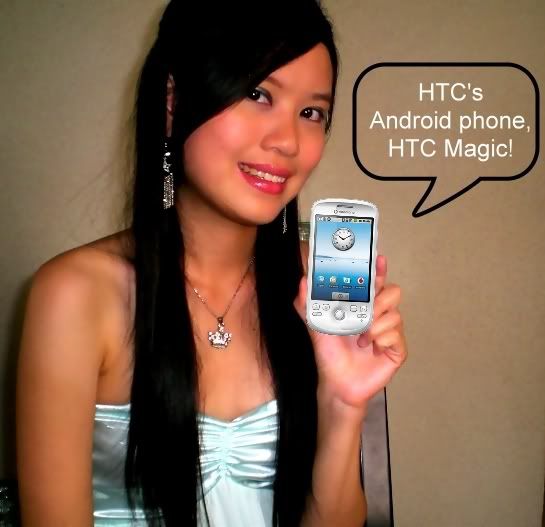 Discover Magic with HTC Magic.
www.htc.com/sea