finally went to watch
harry potter and the half blood prince
today!
as usual, watched at
The Cathay
because the couple seats are super comfy like sofa!
and because they still have student prices! $6!
went early to book seats for the 12.15pm show
but actually there were still plenty of seats, think it is because the school children are not released from their torture chambers yet
so we went to eat lunch first at
swensens
because they have
1-for-1 lunch deal
!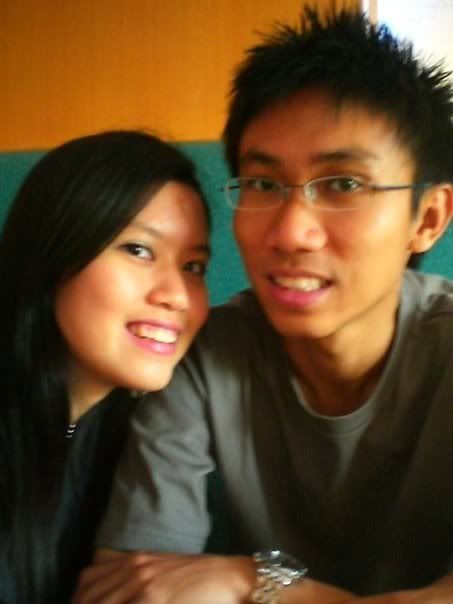 at PS swensens!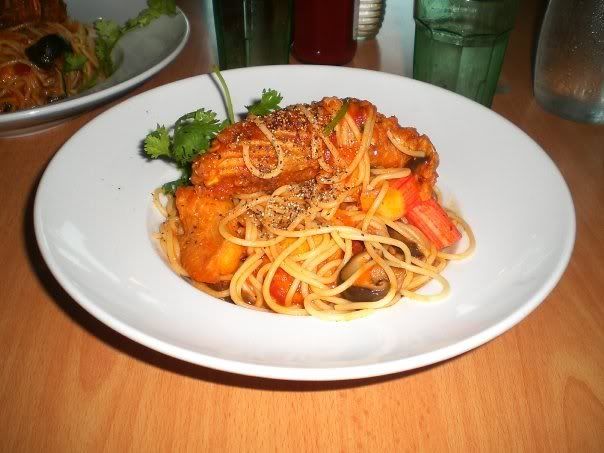 we both had crayfish pasta
the crayfish was not bad, but the fish fillet was just okay, abit too soggy i feel
i prefer linguine too, as compared to spaghetti
so, since it is 1-for-1, we ended up paying 9 bucks each, so i guess it is quite okay la, don't think i'll eat it again though...
went back to The Cathay for the movie
amazingly, i thought it was not that bad
probably because i already lowered my expectations, so i actually went into the movie with NO HOPE for the show
but it got abit touching when everyone cried during dumbledore's death
it was too short though! never show his funeral!
and the movie was as usual, slightly different from the book
but there were many funny moments too, not bad!
after that, we headed to
Ion Orchard
which opens today!
official opening is in october though, and many shops were still not open!
view from wheelock place
actually, ion orchard and wheelock place is LINKED at the basement! b2 i think
not bad leh! it means taka, wisma, ion, wheelock are all linked now!
tangs also though it is abit far...
and also lucky plaza, but i guess no one can be bothered to go there...
i think this is a cool structure!
escalator leading out from the mrt
if you don't want to see the sun, you can exit from the mrt directly into ion orchard too!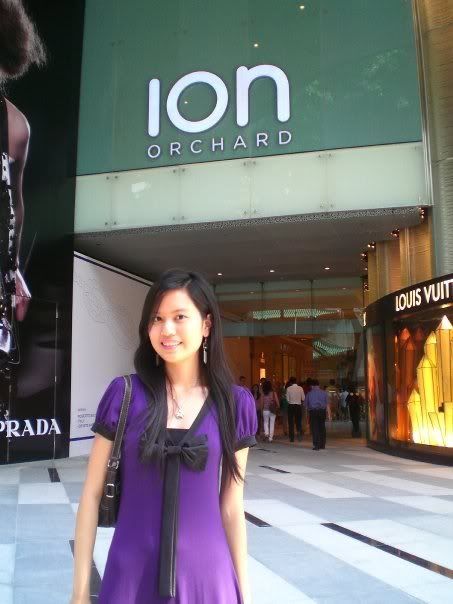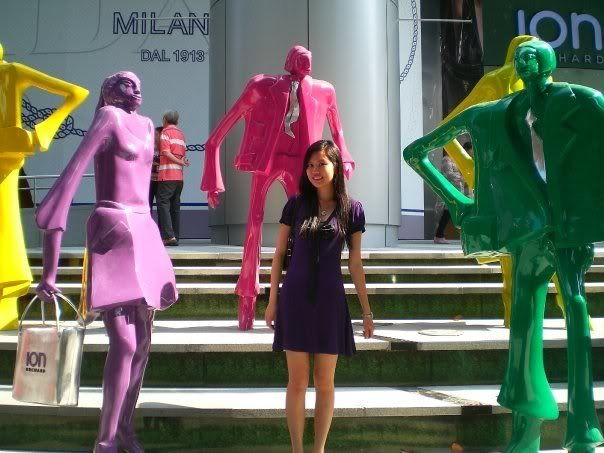 other pictures of ion orchard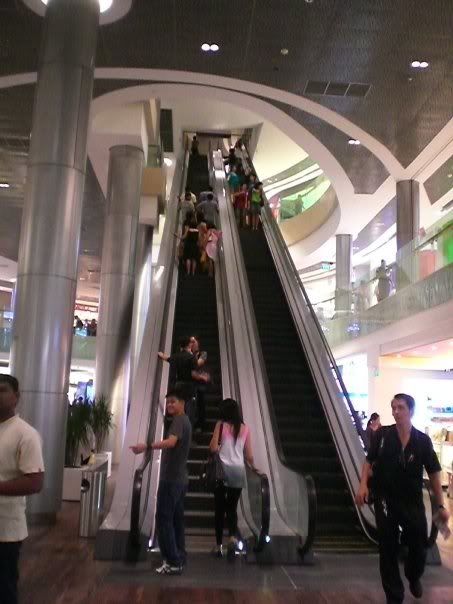 it seems like mega long escalators are in trend
dunno why, but i'm super scared of them!
i always hold on to gh tightly when i go up the escalator
all the new malls have these long escalators now, why?!
it does not take that much effort to take 3 escalators instead of 1 long one
it probably just saves A FEW seconds only!
now, with some escalators going directly up 3 floors, and some going 1 floor,
it is really confusing you know!
and the lift sucks, the words and arrows are not significant enough
this woman complained very loudly about it in the lift
and the lift takes A WHILE to respond, like a retard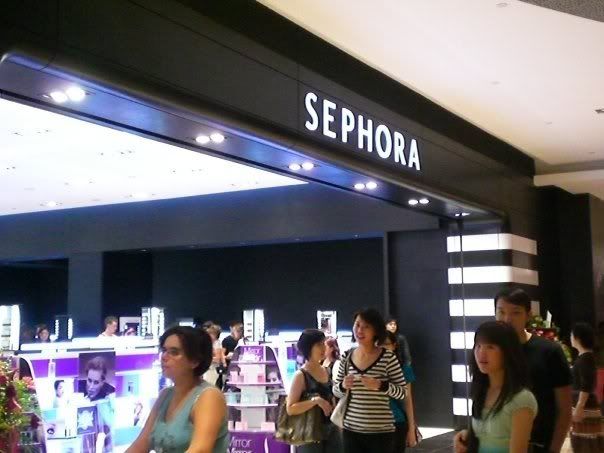 we met huiyan there who is helping customers with the touch screen location map
and she told us that Sephora is the 1st in singapore or something... haha, i FORGOT!
but i know dunkin' donuts is definitely the 1st in singapore!
there were soooooooo many people there!
but they did not have the flavour that i want, i want double choc!
ended up taking some choc donut, which tasted BAD
have been seeing this Li Ning brand in newspapers
well, it is EMPTY, no one wants to buy a Li Ning badminton racket
gh say where got people buy li ning racket! of course is yonex!
i wanted to take photo of the toilet interior
but too many people there, later they think i'm a psycho
anyway, gh tricked me about this toilet sign!
he say this means there are 5 women cubicles
and when one is occupied,
it will not be lighted
i was DAMN AMAZED, and i stared at it for some time
.
.
.
.
while he laughed -___-"
go trick your friends too, i think they will totally believe it like me!
ion orchard also has much affordable food too, i thought it will be super high class and i will not be able to afford!
but there are also some small stalls, burger king, etc
we ate at
xin wang hongkong cafe
!
i ordered my papaya soup wrongly :( i wanted mee sua, but i ordered noodles instead
shits :(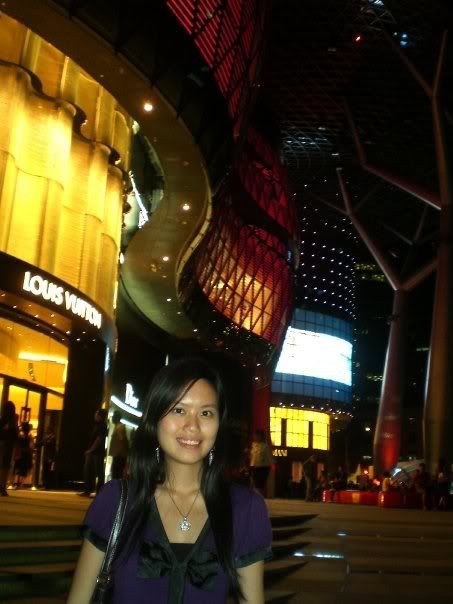 night view of ion orchard!
i think the structure looks really unique!
but other than the structure, ion orchard has no draw for me
except maybe dunkin donuts if they have my double choc donut! :D
ion orchard is way too high end for me, i like CHEAP THINGS
CHEAP IS GOOD, DISCOUNT IS BETTER, FREE IS BEST!