stand a chance to win a canon ixus100 IS!
last night i saw this
canon stylebook contest
on my nuffnang ad
sometimes it disappears, but if it is there,
CLICK IT! :)
and vote for me!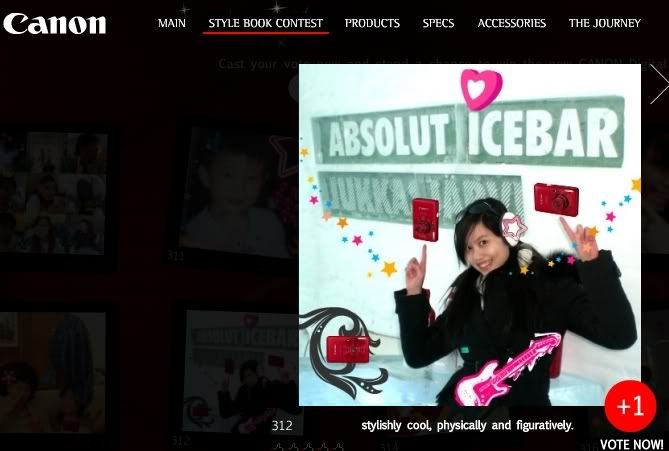 haha, stylish anot :P
i know my caption is abit lame la
"stylishly cool, physically and figuratively"
but it's true okay...
icehotel is like freezing cold
and in ice bar somemore!
yup, just go to the canon stylebook link
(click here!)
and click on the contest, and vote for me! :)
i'm at
page 7, picture #312
by voting, u're entering a lucky draw i think, or some contest like that
and can win:
nice right!
i usually think canon cameras are abit too fat for my liking
but this one is slim! though still not the slimest la...
well, dunno how they are going to judge this
it's like, there's SO MANY photos there!