being in Europe has made me super proud of Singapore
it is like a small, powerful little red dot
of course there are amazing things about Europe also (eg. transport system, cheap designer stuff etc)
but
i'm proud to be a singaporean
for the trip to berlin, we passed two airports:
Copenhagen Airport and Berlin Schonefeld Airport
and i felt super proud of Changi Airport
first:
Copenhagen Airport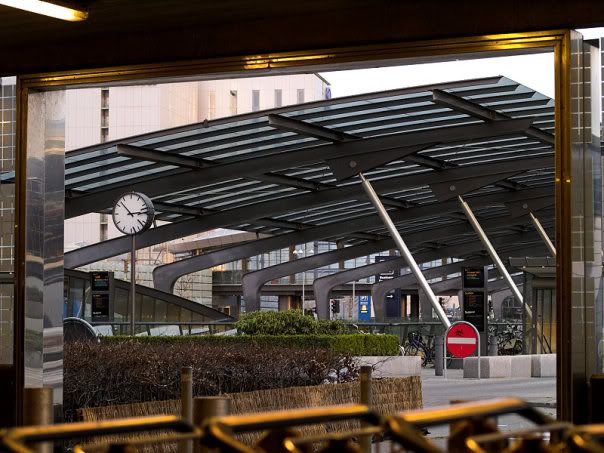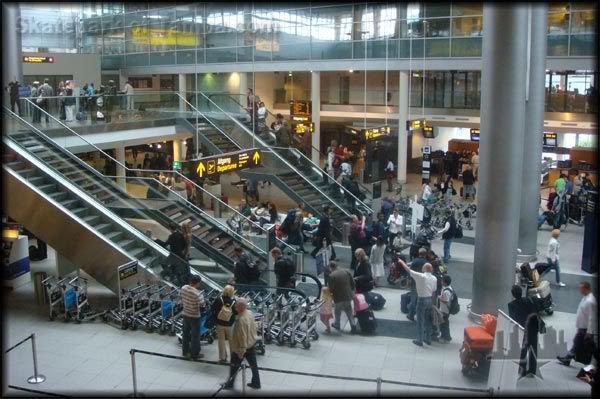 there is
NOTHING
to do before u check in
unless u wanna eat expensive burger king, or drink some expensive coffee
there is no shops to look at, no nice scenery or decorations to camwhore
so what to do? just sit and stone
AND, there is not alot of seats too
just a few here and there
however, after check in, it was much better inside
got many shops to look at, places to walk
but still, no place to take photos, and NO place to sit around while u are waiting to know what is the gate number
end up have to sit at the bar
and even at the gates, there are not enough seats for everyone too
and gh kept commenting about the stupid place where they check our baggage
they ONLY check the baggage when we check in
then it's like we're free to shop in the duty free shops right?
and they do not check ur baggage again when u go up the flight
omg, so unsafe right!!
what if pple buy like knifes or etc?!?
we could have dieded.........
it is amazingly 7th in the
top 10 aiports for 2008
Next:
Berlin Schonefeld Airport (SXF)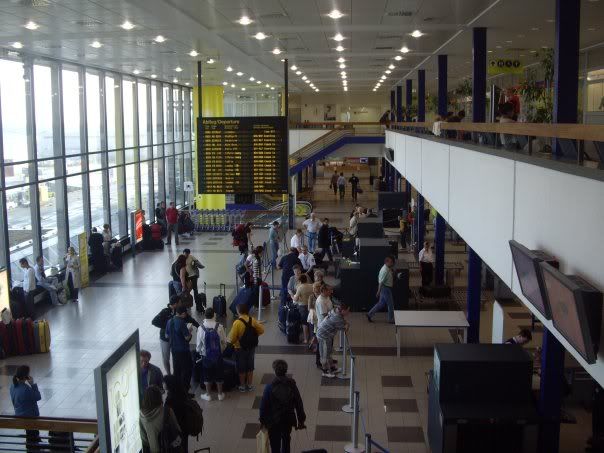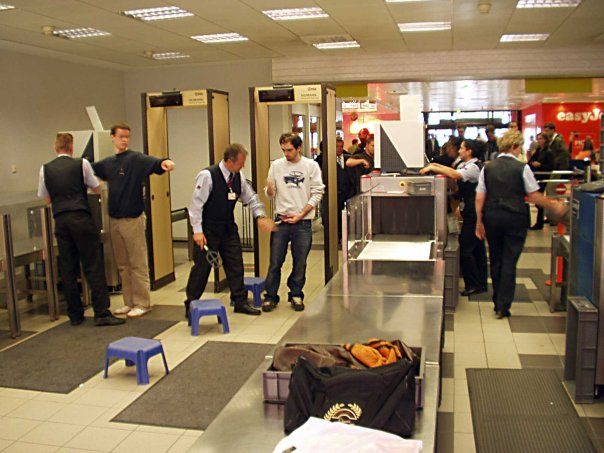 yeah well, totally boring airport also
even though i was like in the budget terminal, i also got walk to terminal A mah
nothing much also
inside also nothing much, but that is possibly cos i'm in budget terminal
they also have the same check in system as copenhagen airport
they check u and ur bags before u start to dutyfreeshop
quite odd hor?
but they check u quite thoroughly la
because of my new boots with metal buckle, it will beep when i walk thru the barrier
wah, the woman checking me, she seriously
MOLESTED
me all over la
molested
A FEW TIMES THROUGH
somemore...wth
i hope this doesn't happen at ALL airports
i thinking whether to take off my shoes next time anot :s haiz!
and the WORST thing about this SXF airport is that the people there
cannot speak english well
win already lor, even the CPH airport, they can speak english pretty well
at the Global Tax Refund office, this woman PLAINLY told me that her english is not good
then how? what u want me to do? speak german ar?
should be glad that i can speak english u know! what if i speak in chinese to the person?!
is SXF not an international airport?!? skali it is domestic eh :s
haiz, but cannot be wad...
good thing berlin is gonna have a new airport soon, and they are gonna knock down SXF and TXL after it is up
hopefully they will employ pple who can speak english
and beside not being able to speak english,
they are very
UNFRIENDLY
and
HOSTILE
!
ridiculous right? in an AIRPORT LEH!
the first german we met was at 12+am at the airport
so she was pretty ap to us... so gh was saying maybe cos it was late at night le, then tired mah
but no! even when going back (in the morning/afternoon period), they were also hostile!
i wonder is it only to us, because we are not europeans
if it is, well, what's with the anti-chinese man!
how can have such an attitude lor?
makes me feel super pissed off cos i got a big asian ego
next time china rule the world then u know ar! rarsssss!
yeah well, obviously SXF is
NOT
in the top 10 airports of 2008
next is...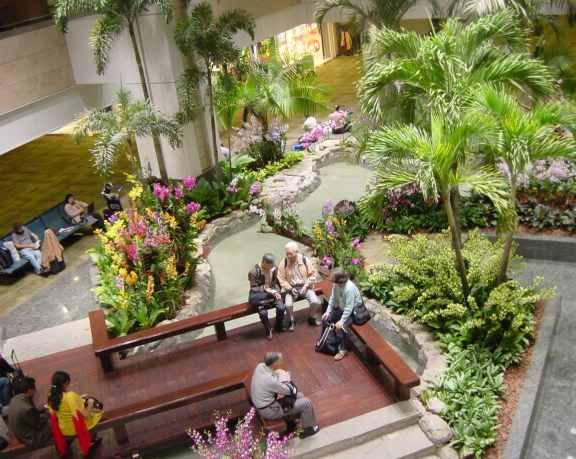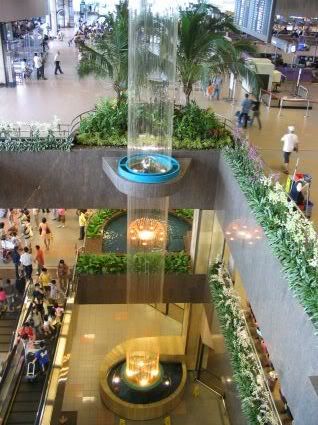 haiz, so pretty, so nice!!!!!
i mean u scroll up and see those two? can compare anot?
OF COURSE CANNOT LA!
and outside and inside of the airport is just as nice to walk walk, stroll, look at shops, eat, etc
inside the check in area also nice
but i dun really like T3 inside la
it's too bare and empty, not enough flowers u know
T2 is BEST lor :D
however, it is only 2nd for the
Top 10 Airports for 2008
and it has been 2nd for like super long (see
here
)
always lose to hongkong, cannot believe it
not like i never go hongkong airport before, went a few times le what
can't really rmb it though
dun believe it has more flowers than changi airport :P
haha, dunno la
singapore rocks man :)
but despite how singapore seems to have alot of agreements with other countries, making milestones in the world, eg like having the world's first f1 night race, blah blah blah
no one knows singapore at all in europe.
everyone still thinks we are from china.
people thinks we cant speak english
(hello, we can probably speak it better than europeans can!)
yeah, it's quite saddening, i feel v cheated by the singapore news
it's like they show pple singing praises of singapore
free trade agreement with USA, blah blah blah
wu liao lor,
no one knows us anyway
haiz
i'm a proud singaporean who wants singapore to be known to the world