yesterday we went for bbq at
The Sail @ Marina Bay
!
met up with xf and melvin first at cityhall
where we went to funan/peninsula there to look at cameras lor
haha, i still think funan is like expensive place
i usually like to buy at IT fairs or sim lim the Merdeka shop
cos alot of freebies :P
sounds cheapo hor? but got freebies better than nothing right!!!
then after that met gh at carrefour where we went supermarketing for food
carrefour is freaking difficult to shop and find things la!
perhaps cos too used to ntuc, which is also much cheaper
but of cos there's like no fairprice in this type of cbd/town area eh
despite the ntuc building being in cbd...
okay, no link =P
yup, manage to get some food
some of the stuff had to ask vince and clara to bring
cos carrefour dun have la!
gh drove us back to melvin's place and of course we headed to his house and explored!
the rooms are all pretty small leh
maybe cos there the area v expensive la, and also new houses are smaller these days
haha, i shall stop complaining my room is small le =P
even though it is kinda la
but at least, can put bed, study table, dressing table, 2 warddrobes
but the house all very nice la! glassy and nice!
then we went to the 44th floor common area to explore also lor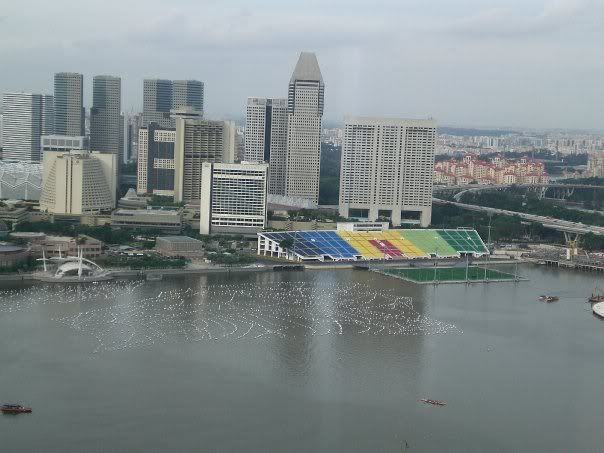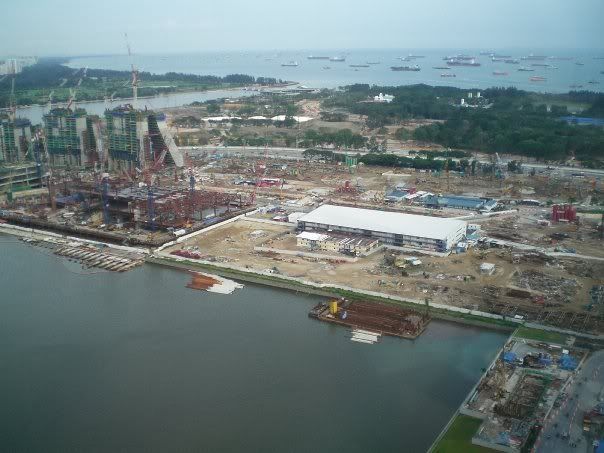 the view..will be nicer when IR is completed
night pictures will be further down in this post :)
the common area also had reading room, karaoke lounge, conference room
we only din go into the karaoke lounge, cos need to book de
after that, we went back to his house to grab bbq stuff and headed for the pits at 8th floor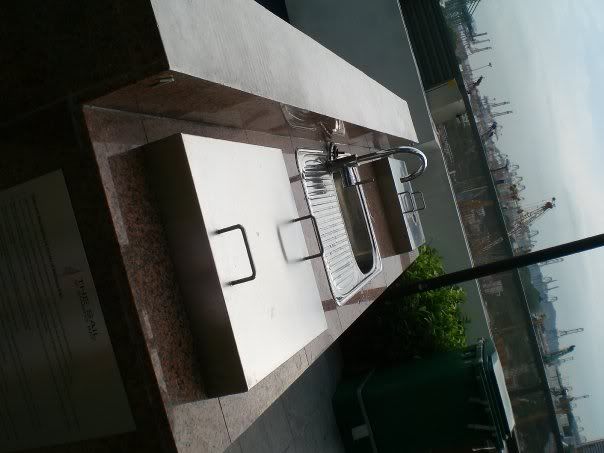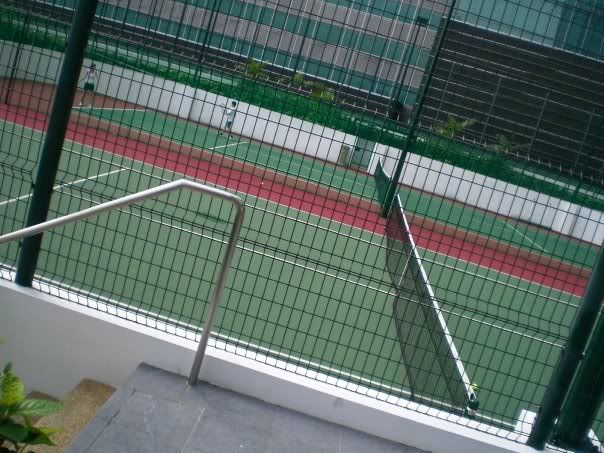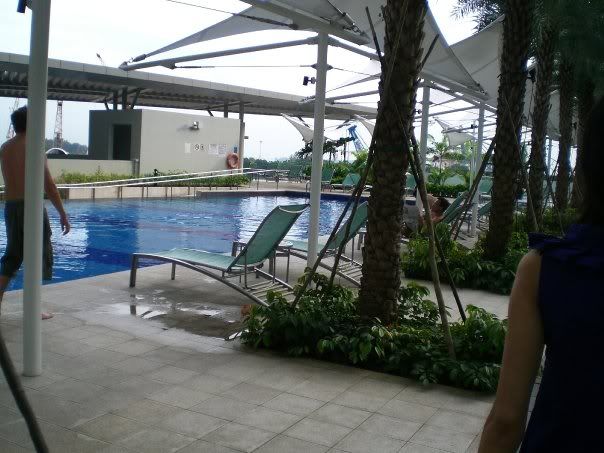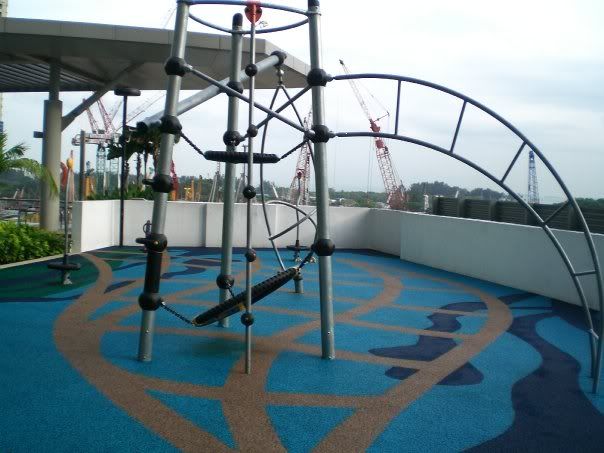 wah, the playground is like some chim shit la!
xf was saying it's more like an art structure instead lor!
they have this aqua therapy pool too
which is basically like aqua gym la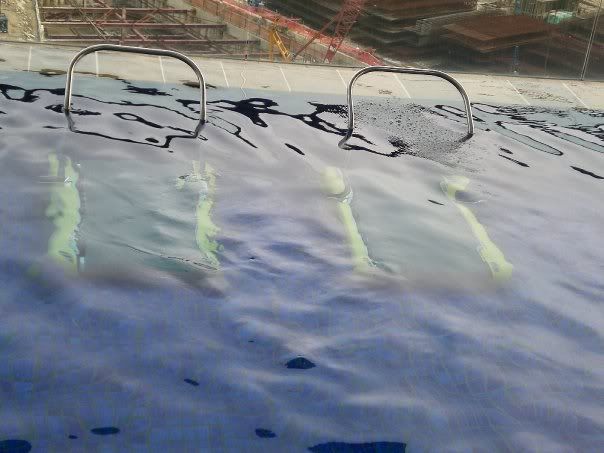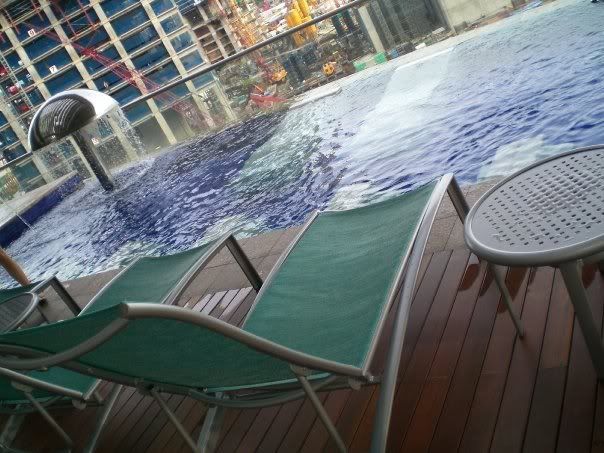 i think the threadmill looks super appealing la!
haha, then gh and melvin went to collect lighter and satay
so xf and i set up all the things, washed stuff, put foil
then started taking pictures lor! :D
we tried to look fu gui, like those damn rich tai tai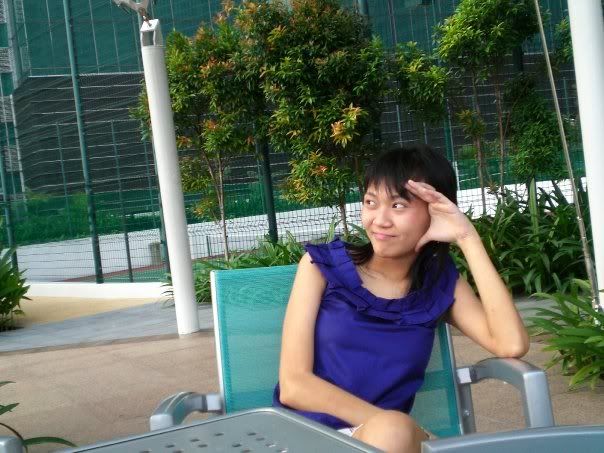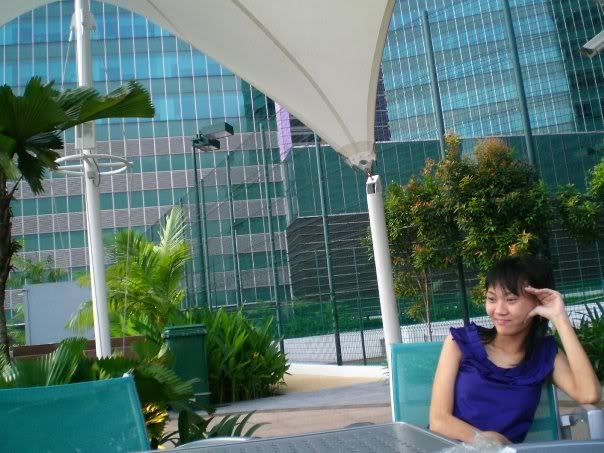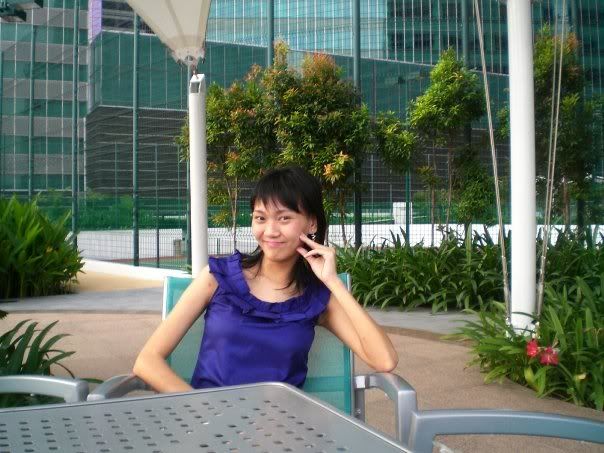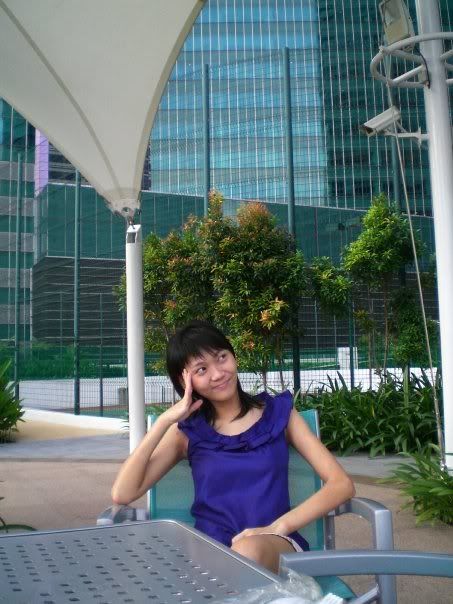 well, it was obviously quite a failure eh!
cannot carry out the rich type of look, shit man
hahaha! sian diao, yuan lai really got poor look and rich look one!
other pictures at the bbq pit area: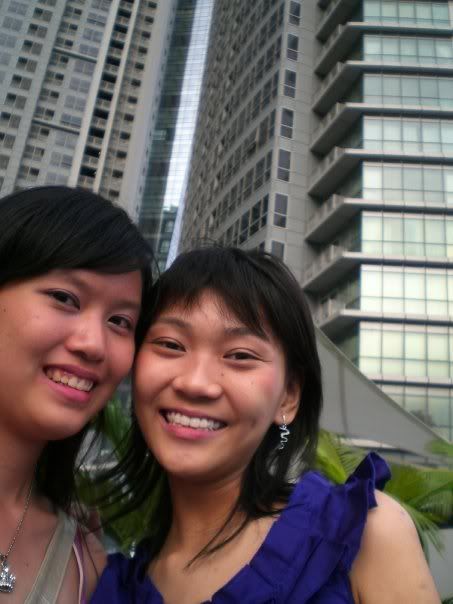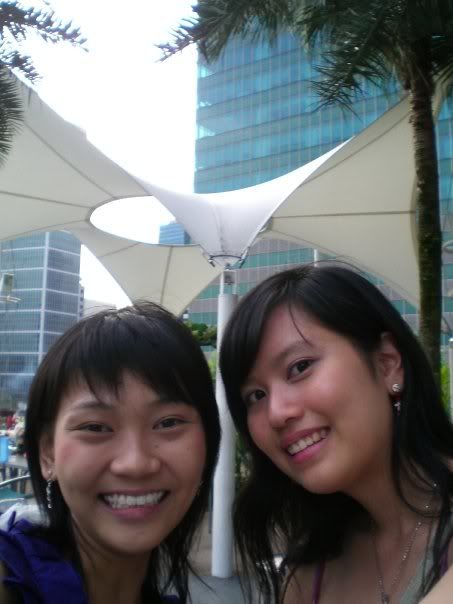 yups, then after gh and melvin came back
then gh started fire lor
haha, gh did alot of things that day la =P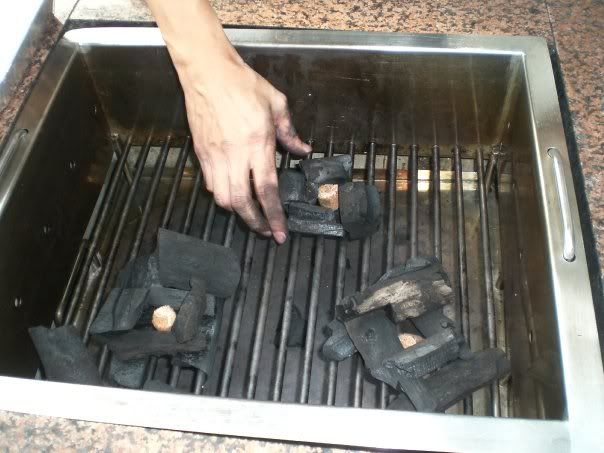 erm, then as we can't really help much right
so, er, continue taking photos lor
wanted to take photo with the entire building
but not successful initially leh!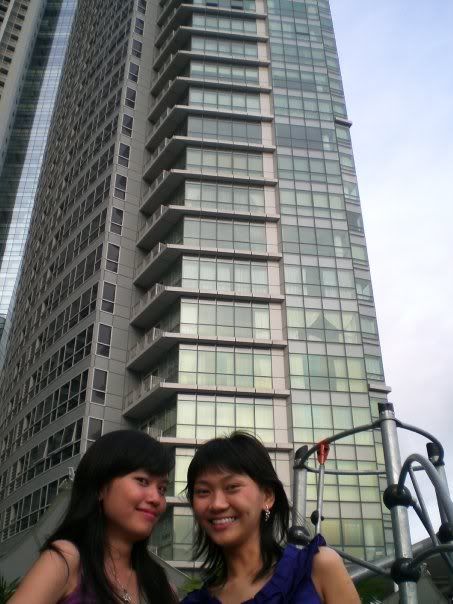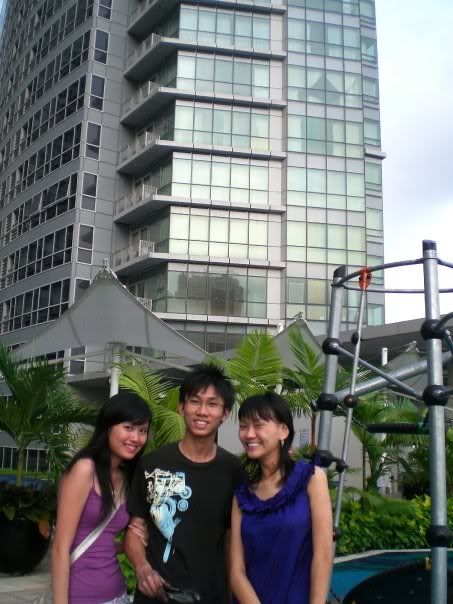 then, i discovered how to do it :D
hahaha, i found like the perfect spot and perfect angle la
but it requires almost lying on the floor!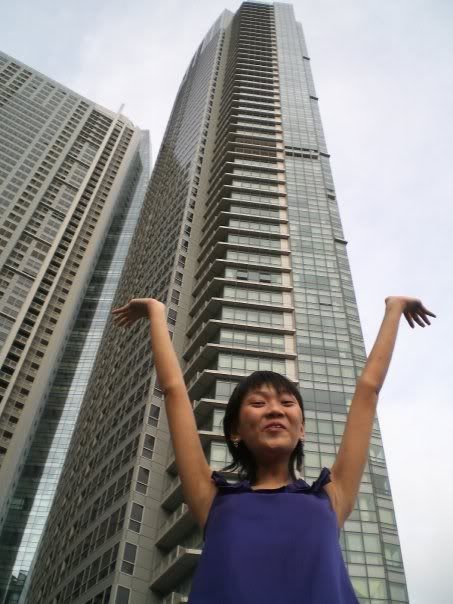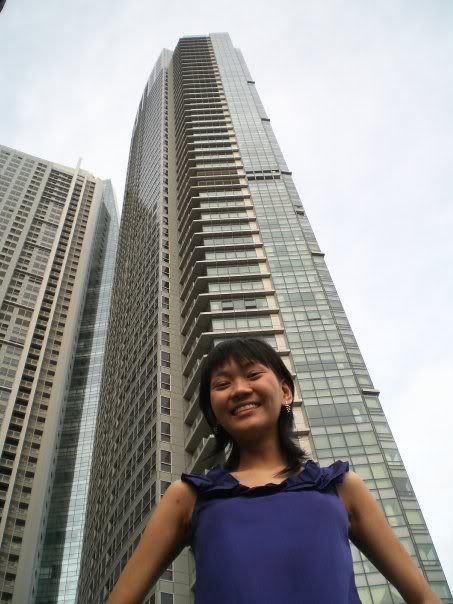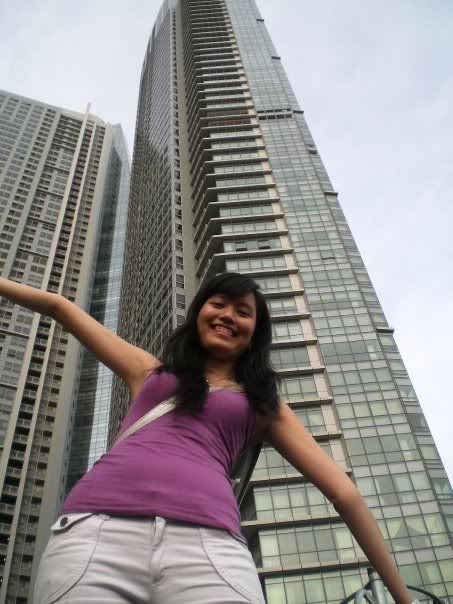 we look like we're on top of the world! :D
after that, we continued to explore the area
went to the toilet/changing room
which links to other parts too
the dance studio
inside still got yoga mats and stuff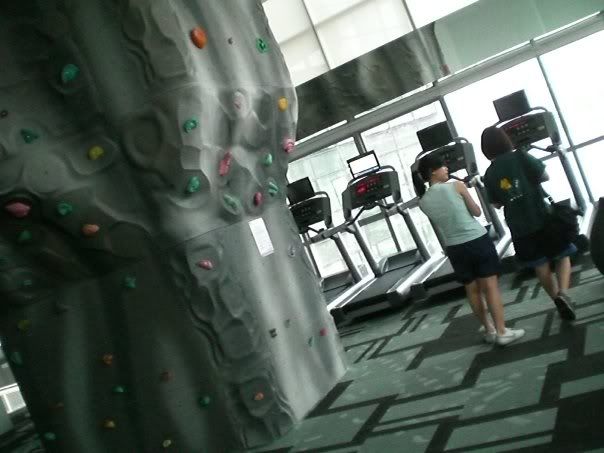 the gym!
which is like facing the IR la!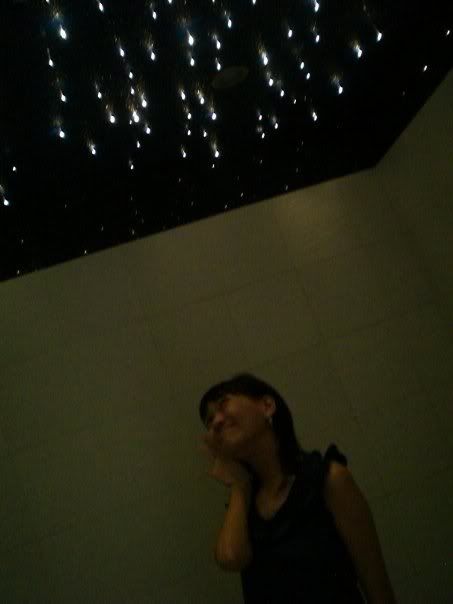 the spa is DAMN NICE LA!
it has a suana with like stars above! so niceeee!
then also got mud room, dunno how the mud will spray out though, it's under construction
hydrobath, the 10,000bucks showerhead...
wah! nice nice nice!!!
good thing no one was inside the spa when we went to visit it
so we just happily see everything lor, haha!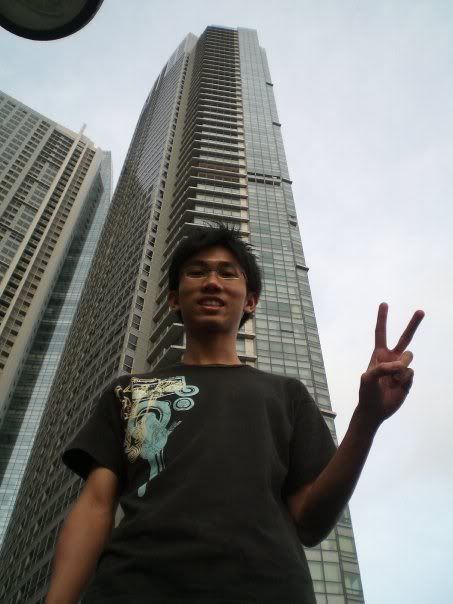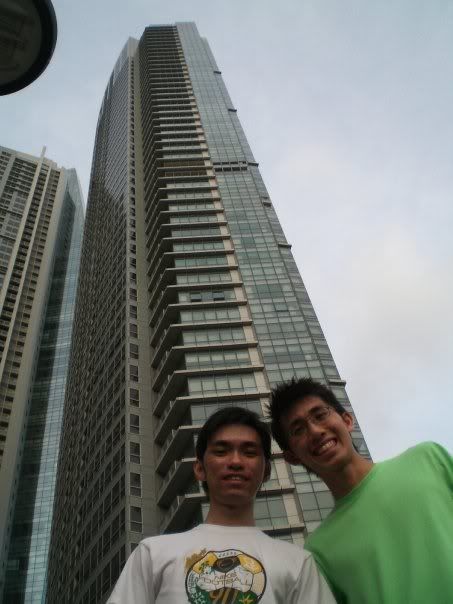 then vince and desmond came
desmond is vince and melvin's IT class friend i think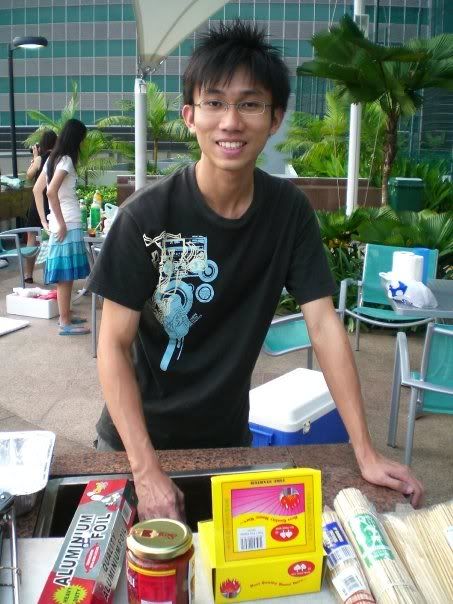 gh is still hard at work with the charcoal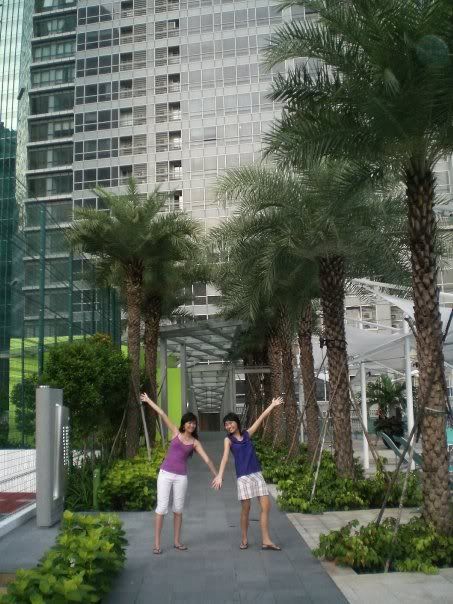 while we continue to take more photos =P
okay, then finaly, the fire was ready!
haha, much faster than i expected eh!
gh v pro lor :)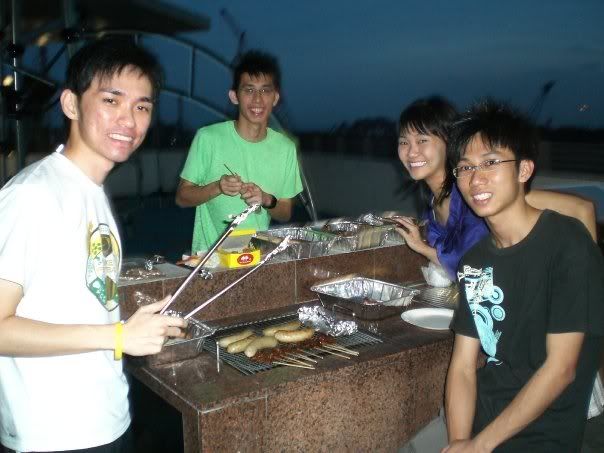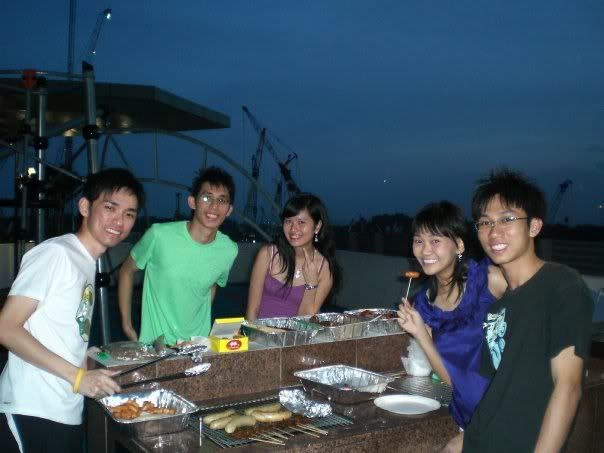 so we started bbqing the food lor
xf was damn funny la!
cos we were bbqing sausages, the big ones la
then dunno who was asking how to tell the sausage cooked le anot
then xf say her classic line:
"it's confirmed cook already! cos it's erected!"
*everyone FAINTED*
hahahaha!
v funny la! but used to it le la =P
subsequently, clara, mel, huiyan also arrived
amazing that huiyan manage to know where's the place eh!
cos she came alone mah
if i had gone alone, i think i confirm lost la!
end up in godknowswhere!
haha, then again, actually wun la
i will check out where first de! =P
then melvin brought his damn pro camera down
it looks like some olden sort la
confirm super duper expensive lor!
the pro at work
who wasted one film on gh =P haha!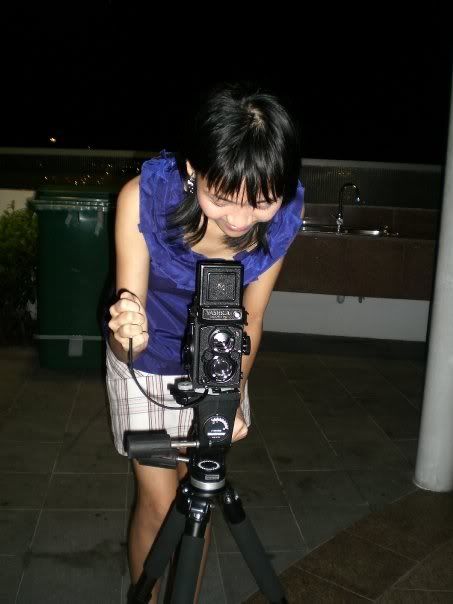 the fake pros!
so after eating and all that, we rested awhile, took photos by the poolside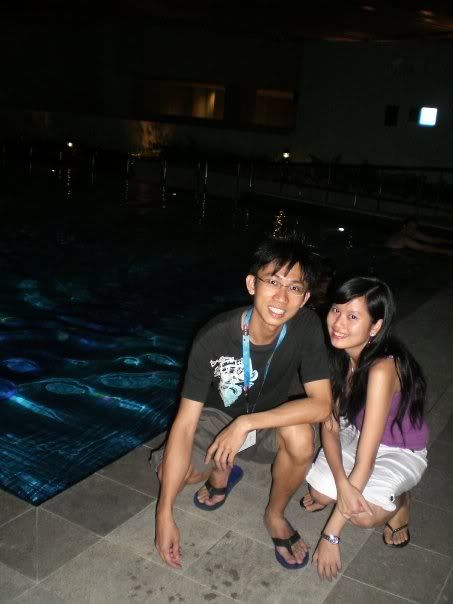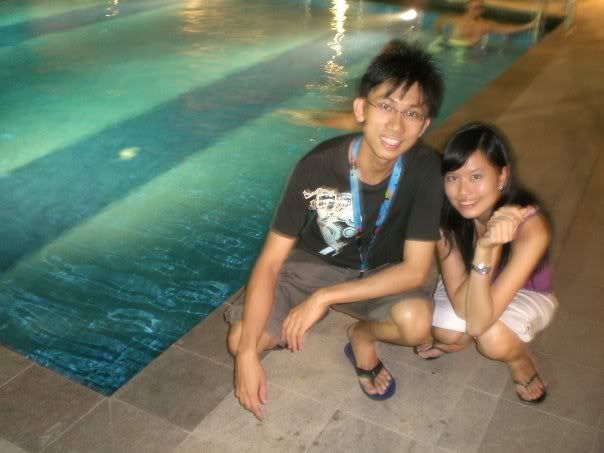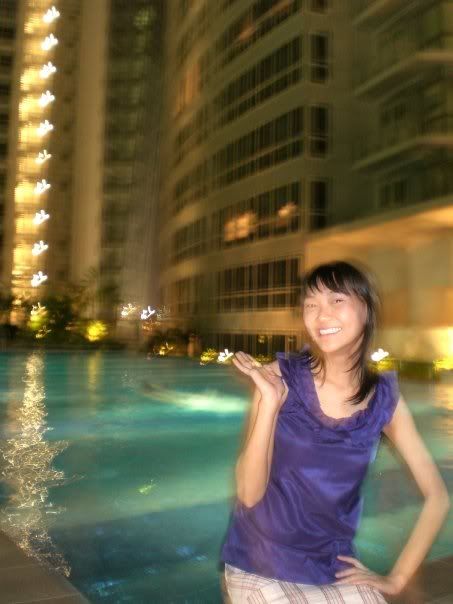 night mode is like nice, but abit hard to take
need to be super duper stable and still!
else the pictures will turn out like that...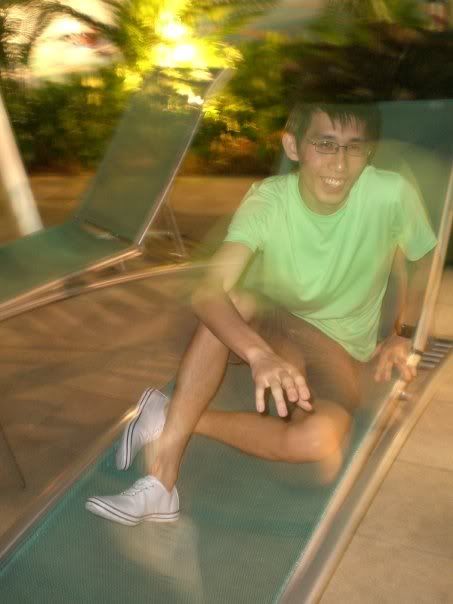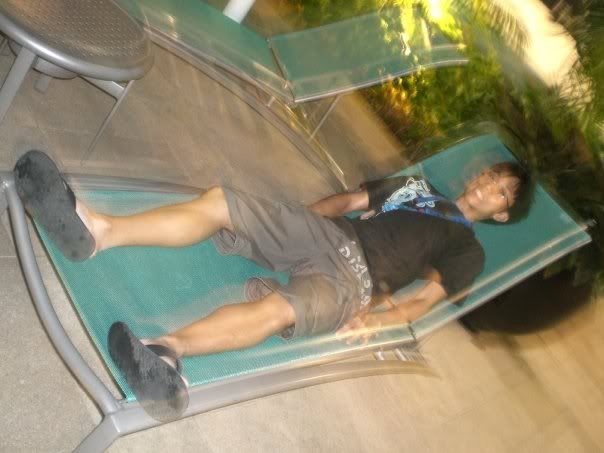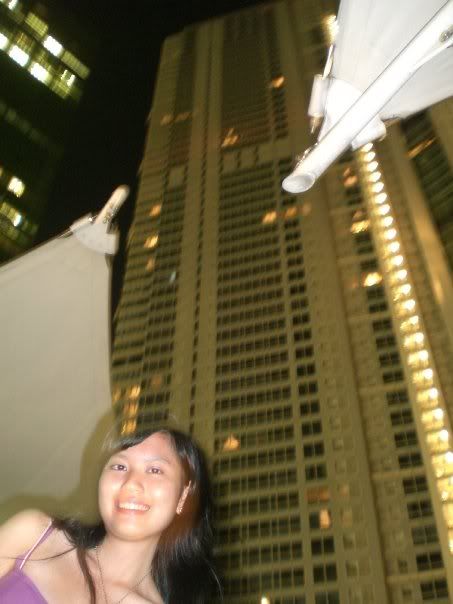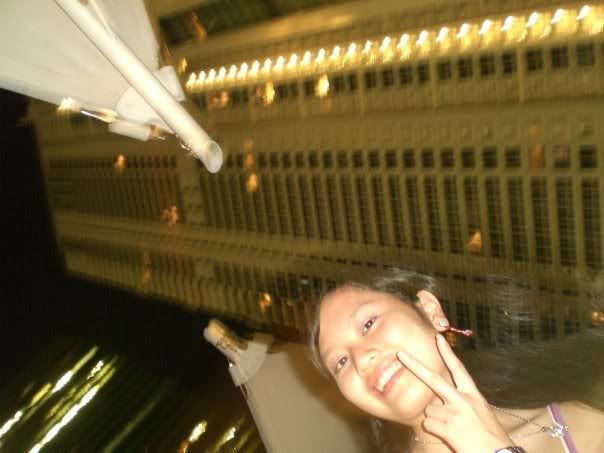 omg i looked ghostly hor! like translucent!
either that or i looked photoshopped la, haha!
after that, we started to pack up and clean up lor
before heading into the hightech playground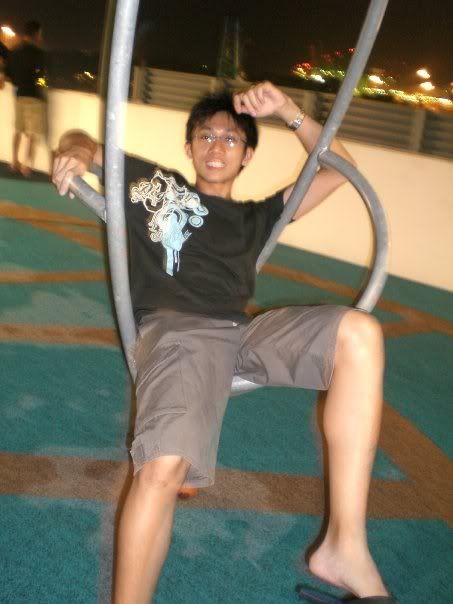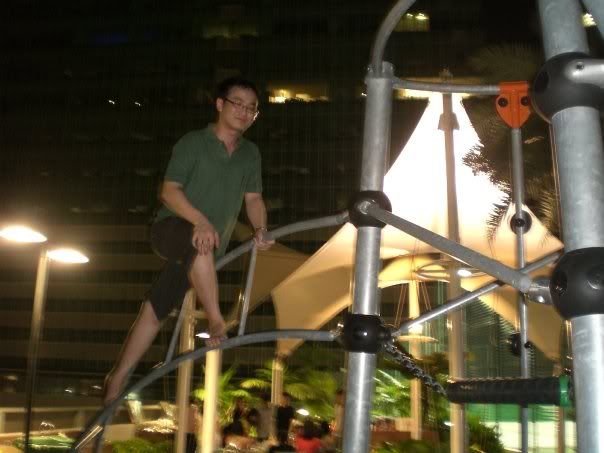 too high tech le, dunno how to play!
okay, after that we went back to melvin's house again
cos the rest haven see mah
and we explored the 10,000bucks showerhead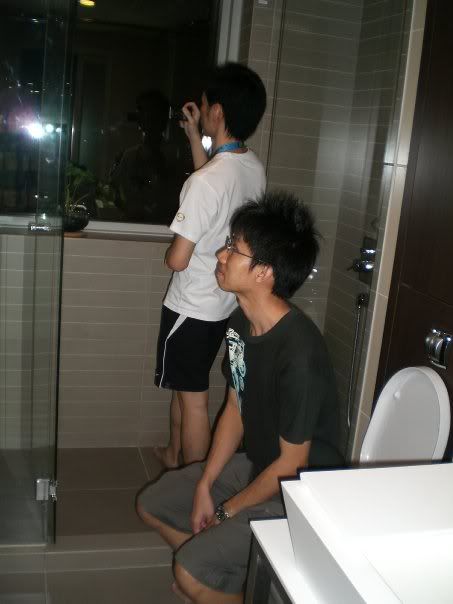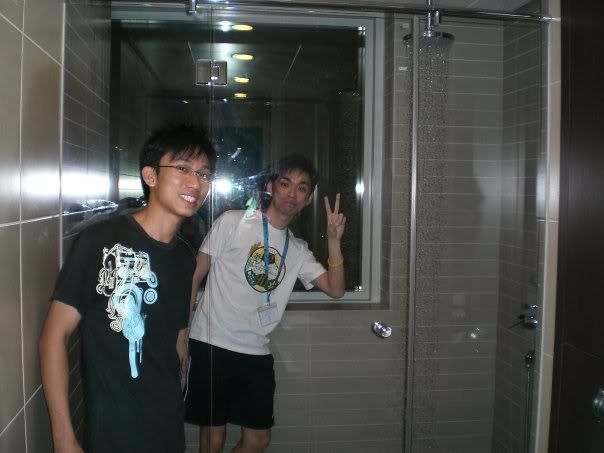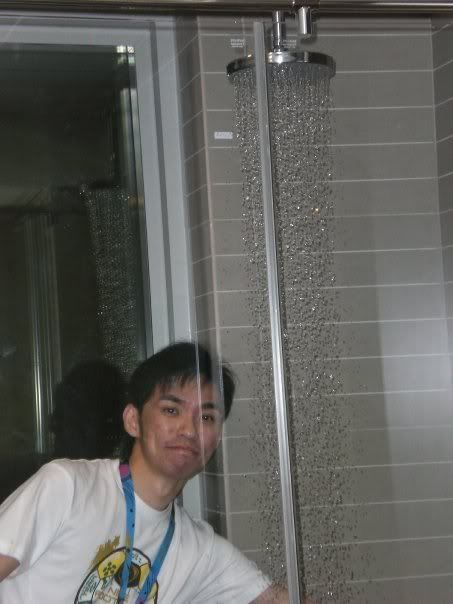 vince had to use his leg to on the tap
so that he wun get wet, haha!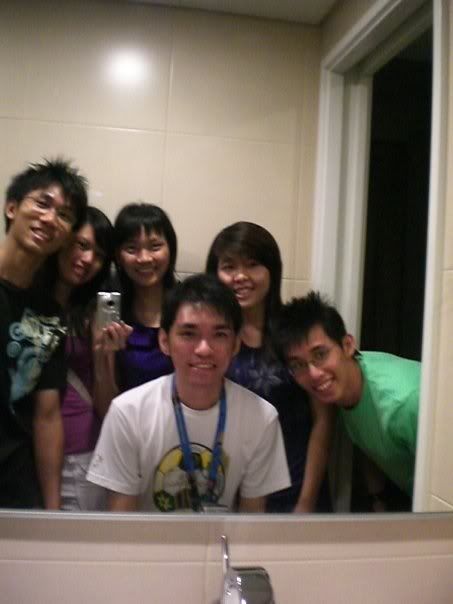 then we went to the 44th floor to see the night view!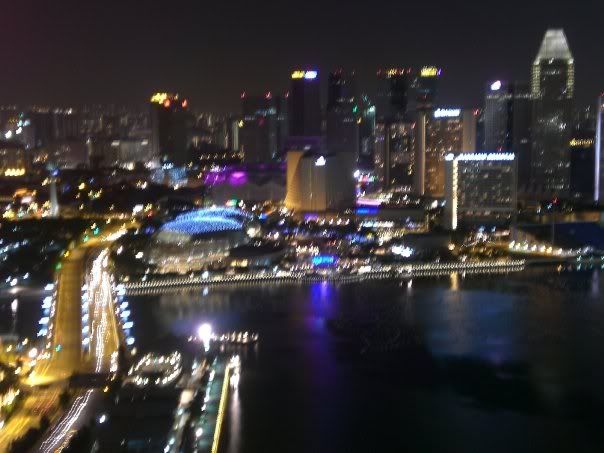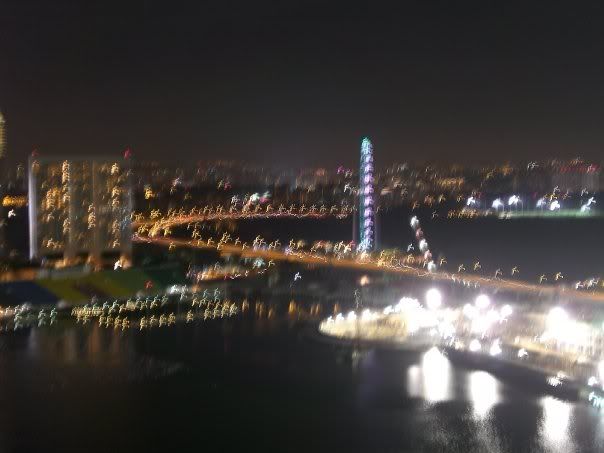 v nice hor!!!!
gh wanted to eat the esplanade
hahaha, lamer =P
some group pics: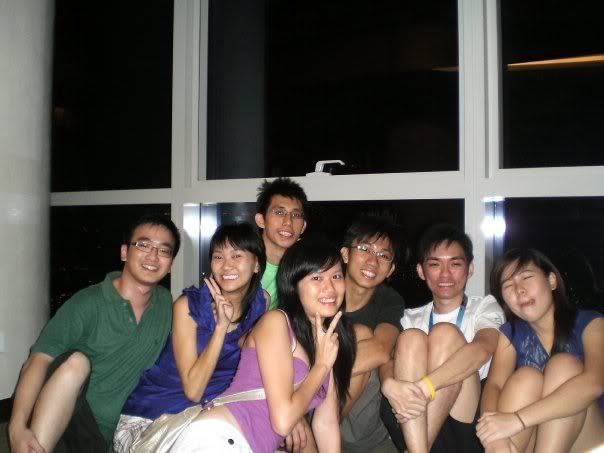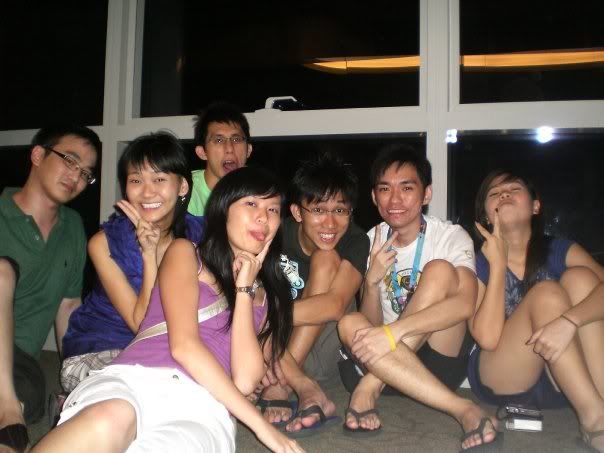 then we went back to his room again
where we ate b&j and watched Miss World 2008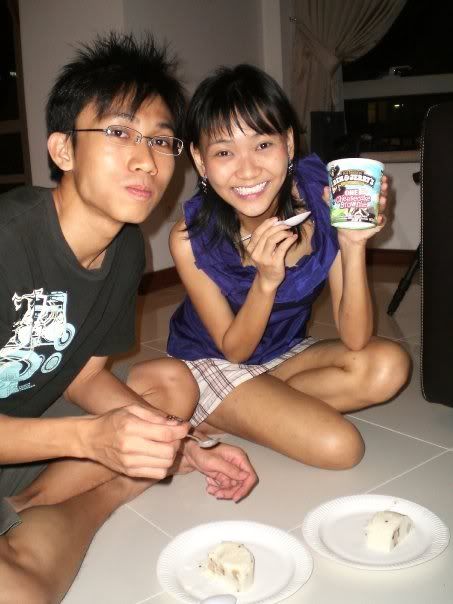 miss world 2008 was damn boring la!
like they keep showing videos, like wth!
if i was the audience, i'll be super duper bored!!
but good thing russia win, haha
cos the rest like not v nice leh!
she looks like barbie doll, quite nice leh, i like
yups, that's all for this entry
what a super long entry!